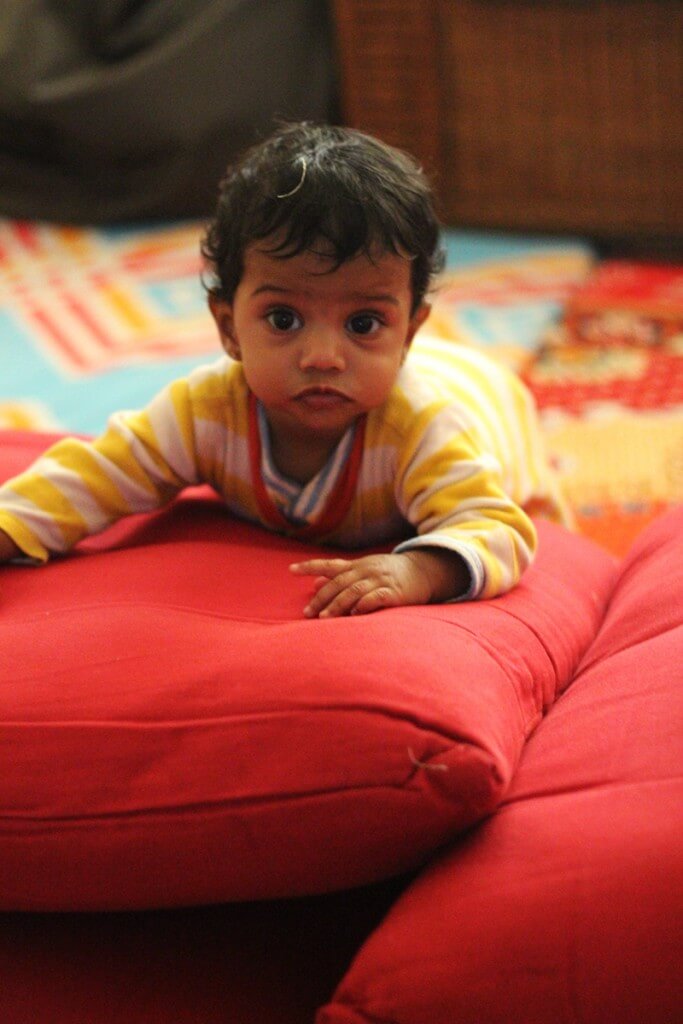 I love this pic of Sarah, when she was learning to crawl. I was desperate to see her stand then, never did I know once she walked hell would break loose. My arms ache today and the weather in Bangalore has become notorious overnight with power and network being unreliable. Nope I did not bake this today. But I did bake this for Sarah some weeks ago and she loved. Zucchini and pumpkin are my new found love so here's an easy mini bundt cake using chocolate and zucchini. I used honey for icing instead of chocolate ganache. I hope the weather clears off tomorrow and that I will feel good.
Ingredients for Zucchini Chocolate Mini Bundts (Recipe Courtesy: Simplyrecipes)
All-purpose flour – 2 1/2 cups
Unsweetened cocoa- 1/2 cup
Baking powder- 2 1/2 tsp
Baking soda- 1 1/2 tsp
Salt- 1 tsp
Butter- 3/4 cup
Sugar- 1 1/2 cup
Eggs- 3
Grated Zucchini- 3 cups
Vanilla essence- 2 tsp
3 cups coarsely shredded zucchini (from about 1 pound of zucchini)
Milk- 1/2 cup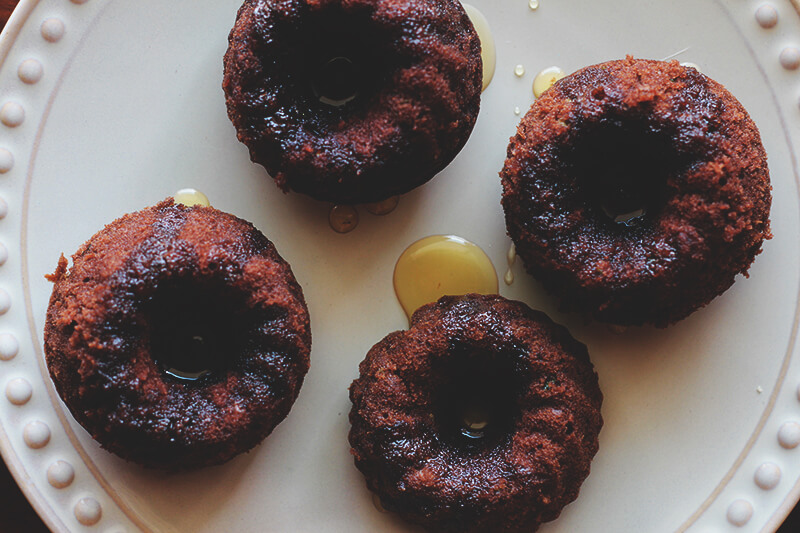 Directions
Sift the dry ingredients together in a bowl (cocoa powder, salt, flour, baking soda and baking powder). In another bowl, whisk together the sugar and butter. Add the eggs one by one once the butter and sugar has been beaten thoroughly. Now add the vanilla essence and grated zucchini. Fold int he dry ingredients in 3 parts alternating with milk. Do not stir just fold in. Grease the mini-bundt pans with oil/butter/cooking spray. Preheat the oven to 180 degree celsius and pour the batter into the bundt pan. Bake for 30-35 minutes and cool the cake on a wire rack before serving. Glaze the cake with some honey and moist chocolate-zucchini cake is ready.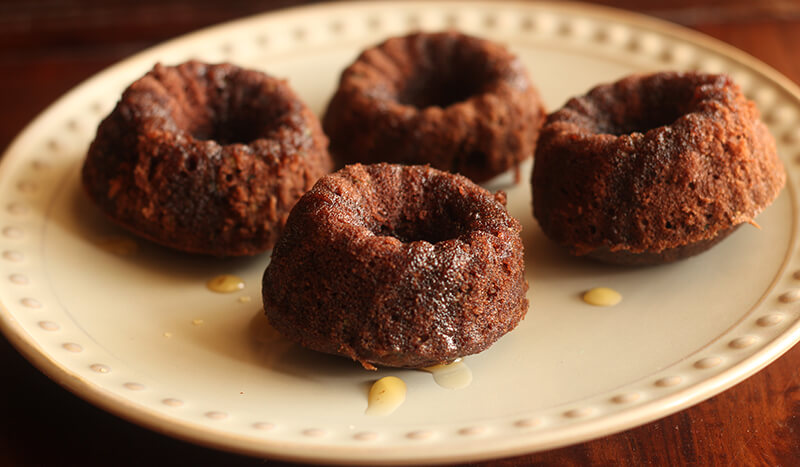 And its my 12th day today, Gosh its getting tougher and tougher every day to keep my eyes open as I type these posts and I could have some support. And to people who constantly ask me if Sarah eats all these stuff, I am gonna post pics of her eating too. Hey kids are the best judges ever and to Sarah I am her hero- poor thing has no choice either.