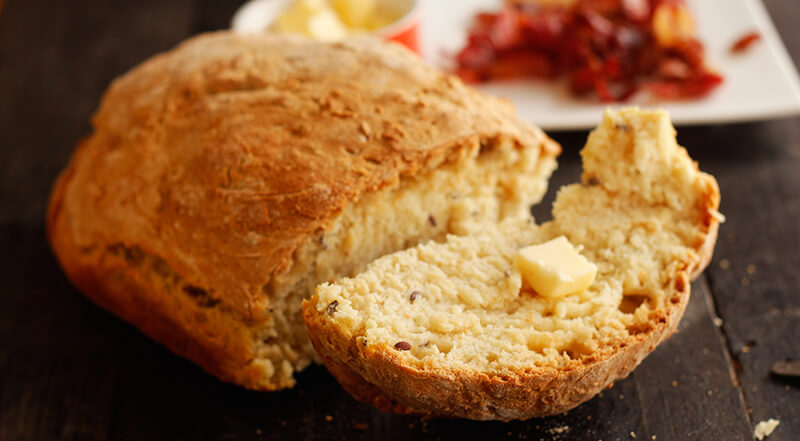 Irish soda bread is what happens when a tired momma wakes up and realises there is no sugar and bread for breakfast. She manages tea with her icing sugar (yes I did that). She has a clingy kid who spits the oats and its 8 am already. She has her groggy hubby looking spaced out in the living room. A look at him and you know this guy won't go get a loaf of bread. And the cranky toddler is all set to kill you with her dragon shrieks. What a Sunday morning? I envy people who can sleep late into their Sunday mornings. I have dark circles that could match the colossal kajal.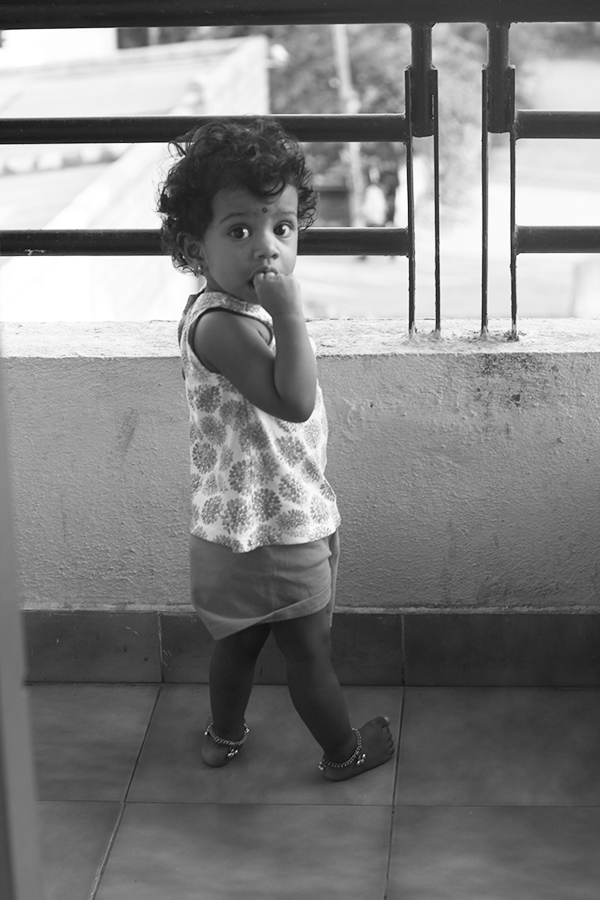 So this is what I did today I put Sarah on my counter top and did this easy Irish soda bread. It is one recipe I know by heart and this bread needs no rising and no yeast therefore. It needs no sugar (remember I had no sugar in my kitchen). It has a weird smell says hubby but what a beauty that crust is. And there's something about soda breads- they are so dense that you cannot eat more than a slice or two. We had it with butter, salami and bacon (yep we deserve this for the rigorous work we do with Sarah). As for Sarah she had it with butter.
Now if you ask me about baking soda and how beneficial it is for kids, all I can tell you is that the store bought breads have a lot of stuff that is worse. And for a poor momma struggling on a Sunday morning to have her kid eat 2 slices of this is not a crime.
Ingredients for Irish Soda Bread
All purpose Flour- 450g ( I used 250 g all purpose and 200 g wheat flour)
Milk- 400 ml
Vinegar- 1 tsp
Salt- 1 tsp
baking soda- 1 tsp
Butter- for greasing
Flax seed- 1 tsp
Directions
Sieve the flour along with salt and baking soda in a bowl and keep it aside. In a cup add the milk and vinegar, this is to prepare the buttermilk. Let it stand for 15 minutes. Preheat your oven to 220 degree celsius. You will soon see the milk curdling and after 15 minutes you have your buttermilk. Make a well in the centre of your flour and add the flax seeds and buttermilk. Knead the dough till it becomes a wet dough. It should be wet yet easy to handle dough. If you find the dough too sticky add a little wheat flour to get the right consistency.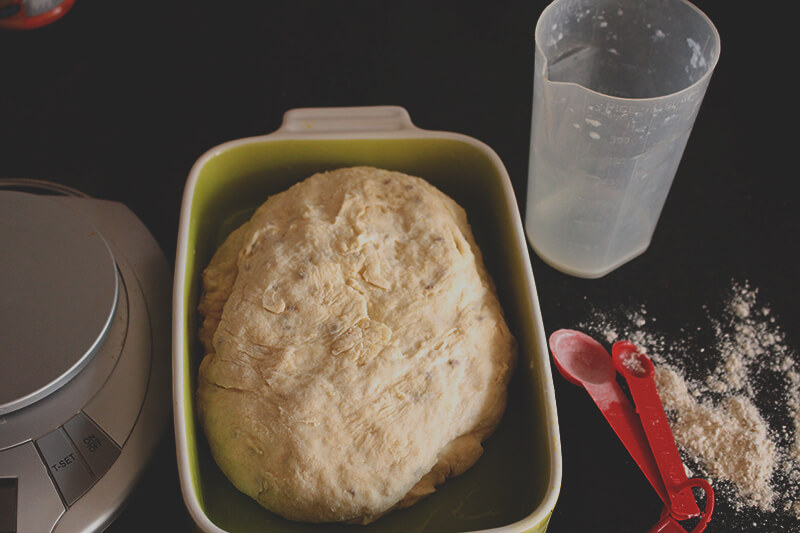 Transfer the dough onto your work station and knead well before transferring the dough to a buttered baking tray. Bake for 30 minutes and you have a crusty bread ready. Knock the bottom of the bread and if you feel its hollow your bread is well baked. Serve the bread when it's warm with a knob of butter.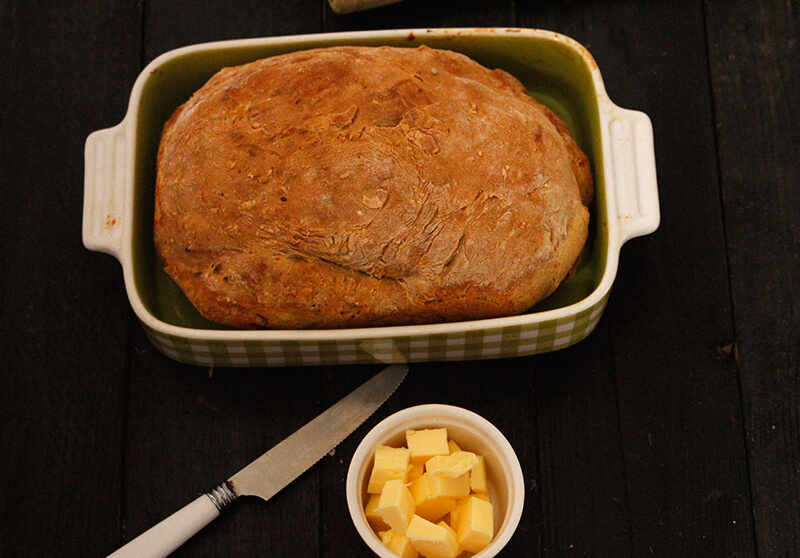 I am glad I survived yet another day of this challenge. I am finding it extremely difficult to shoot these recipes with Sarah crying for the camera, the props, the board. I am not sure I am doing justice to the food in the frame but the challenge is what matters to me and to see her try these new flavours everyday. I hope she will have the bread tomorrow for breakfast and now I need to decide what my challenge for tomorrow would be. Hope you had a fab weekend. Do write to me and stay tuned for more updates.