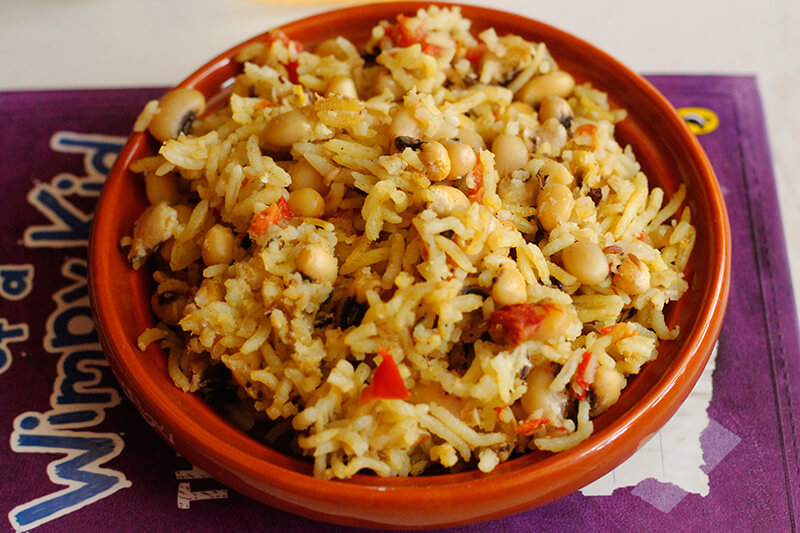 There are days when you start typing and fall short of words. I call it the bloggers block. Perhaps its the cloudy weather, clouding the mind or my mood swings. I made this black eyed peas pulao yesterday but Sarah tried it today. She is a bit hesitant to chew food and I make her do it refusing to grind her food. This does have a great impact on the quantity of food that goes into her, but I guess this is a phase every parent has to endure with.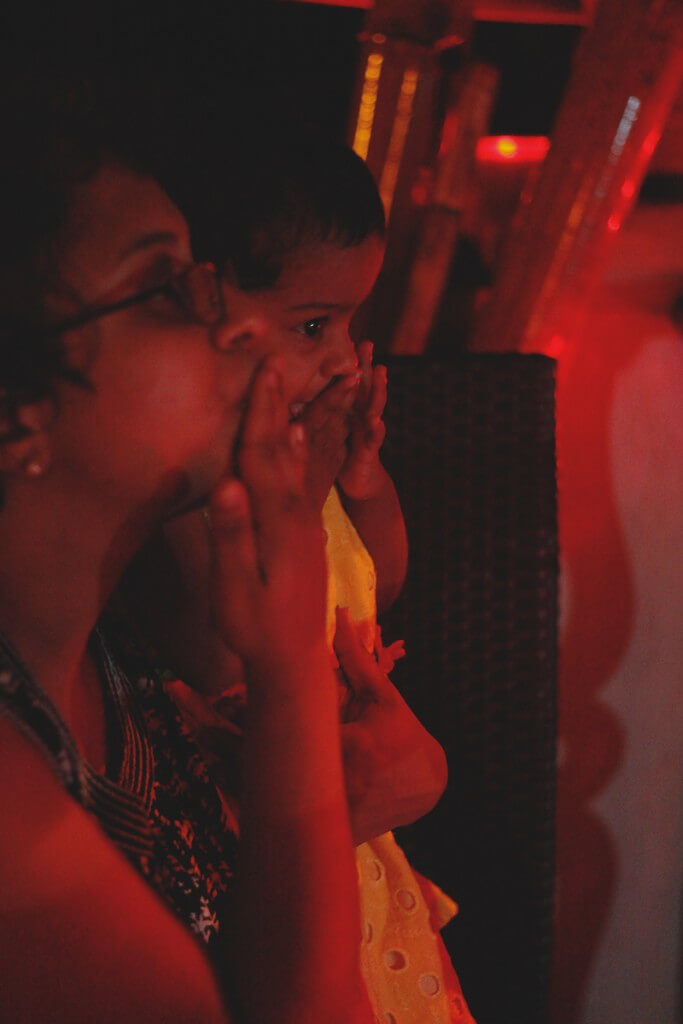 These beans aren't quite popular among my friends. Many told me they never had this beans in their childhood and don't still as adults. I love black eyed beans also known as lobia in the North of India and Karamani in the South of India. This is a very minimally spiced pulao prepared exclusively for Sarah, if you plan on having it as a family meal, you may want to spice the portion for adults a bit.
Ingredients for Black Eyed Peas Pulao
Black eyed peas- 1 cup
Basmati Rice- 2 cups
Onion- 1
Tomato- 1
Bell pepper-1
Cinammon- 1 inch long piece
Cumin seeds- 1 tsp
Green cardamom- 2
Cloves- 2
Oil- 3 tbsp
Salt- to taste
Directions
Soak the black eyed peas overnight. In a pressure cooker heat the oil and add the whole spices (cumin, cardamom, cinnamon and cloves).
After the spices are roasted for 4 minutes, infusing their flavours, add the onion and saute till they brown. Now add the tomatoes and bell peppers and saute for 2-3 minutes. By now the tomatoes will wilt. Now add the black eyed peas and washed rice. Add salt and 4 cups of water (2 cups water per cup rice). Cover and cook up to 2 whistles and the pulao is ready.
Note: For adults you can add a pinch of turmeric, chili powder and garam masala sauted in 2 tsp oil as a tempering to pep up this rice with some spices.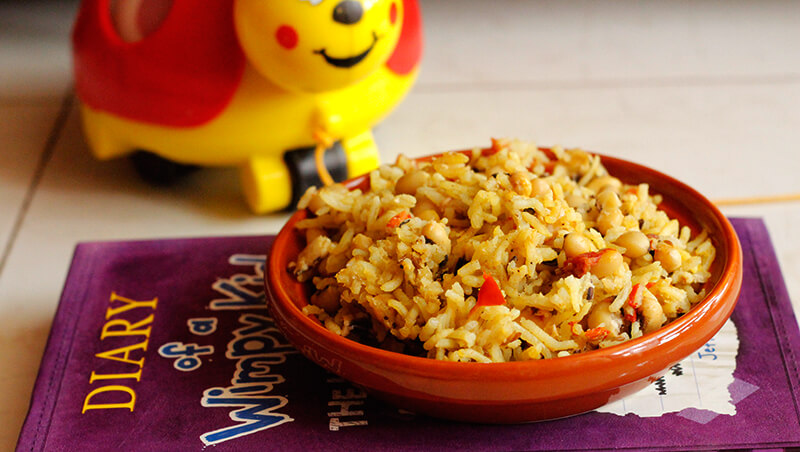 Happy weekend folks! See you tomorrow with another recipe.