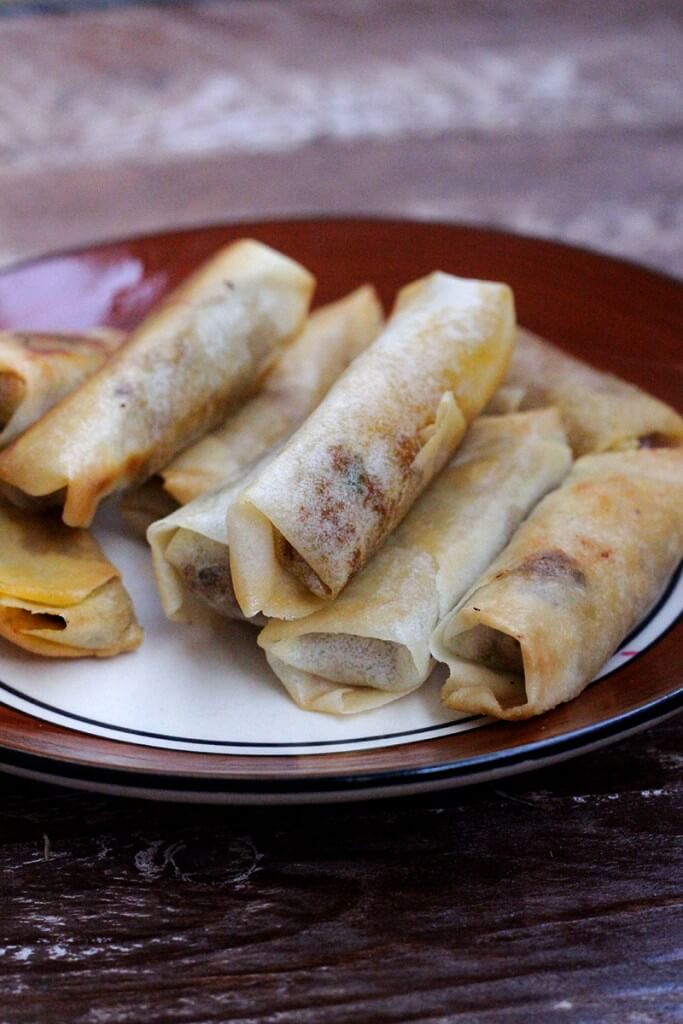 I was busy prepping for a bbq party. I thought I would do starters that would not need a bbq to save some time. I had Sarah on my mind. She likes to dig into the stuff we adults eat so I went ahead a did a non-spicy spring rolls with a taco spice. I was sure that my hubby would be unhappy because it was spiced low. But our guests did not take to spicy food either, so I made the rolls for them and Sarah and as expected she loved it. I think she was fascinated with the crisp cover and she did not realise it was meat. She held it and stood next to the balcony watching her dad, set up the bbq. In between when some of the filling fell down, she picked it up and I was happy to see she wasn't spitting meat for a change.
I realised this filling was quite similar to the one our mom did for our meat puffs when we were kids. Mom never made puffs except for birthdays and we love her meat puffs. And maybe the influence of our childhood memories are so strong, we end up doing the stuff our mothers did for us without any effort. And it feels so surreal, to relive one's childhood through experiences like this. Sarah was so excited seeing us elders nibble and she had quite some cucumbers, giggled with us at the AIB jokes, puked all the cucumbers and slept happily. We heated 3 leftover spring rolls the next day and guess who sprang for the first one?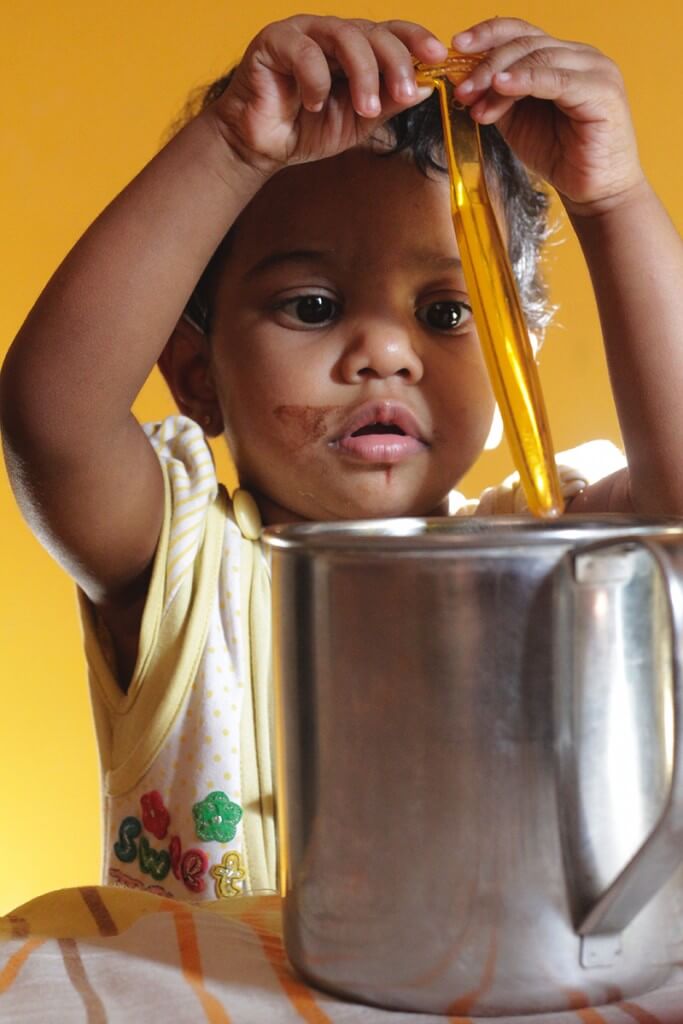 Ingredients for Mutton Spring Rolls
Mutton kheema- 250 g
Onion- 1
Garlic- 8 cloves
Ginger- 1/2 inch piece
Tomato puree- 100 ml
Salt- to taste
Chili powder- 1 tsp
Turmeric powder- 1/2 tsp
Cumin powder- 1/2 tsp
Coriander powder- 1 tsp
Oil- 2 tsp
Parsley chopped- 2 tsp
Spring roll sheets- 40
Oil- for frying
Directions
Since we made these for a party I made this is in huge quantities. Please scale down the ingredients based on the numbers. To begin with the spring rolls, thaw the spring roll sheets. For the kheema, heat oil in a pan and add the minced ginger and garlic. Saute till they brown and add the chopped onion. When the onion, softens, add the spice powders and roast them till they emanate a roasted aroma. Now add the tomato puree and salt. Let the masala base simmer for 3 minutes and add the kheema. Cook the kheema coated in spiced for 15 minutes. Add the chopped parslay and toss the kheema around before taking the kheema off the flame. Let the kheema cool down. To fill the rolls open the spring roll sheets pack and keep it covered with a clean damp towel. Take one sheet at a time and add a teaspoon of filling in the centre and fold the spring roll. Use some all purpose flour mixed with water as a paste for sealing the ends of the spring roll. Heat the oil for frying and drop in the spring rolls one by one. Fry them over medium flame till they are golden and your crispy mutton spring rolls are ready.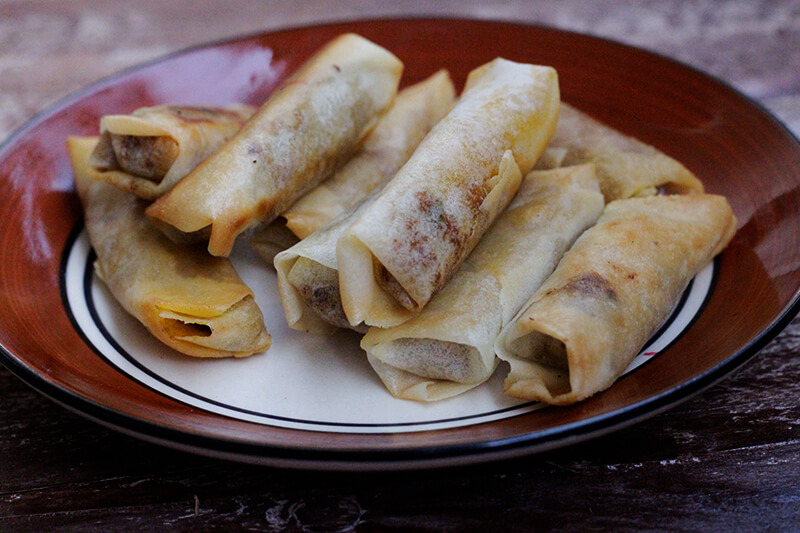 We tried a batch in the air fryer too and they came out well. I am having weird ideas for spring rolls lets see if I can pull them off in the near future. And with December nearing, we are ending our non vegetarian posts with this one, stay tuned for more meaty recipes post Christmas but the toddler challenge is on.