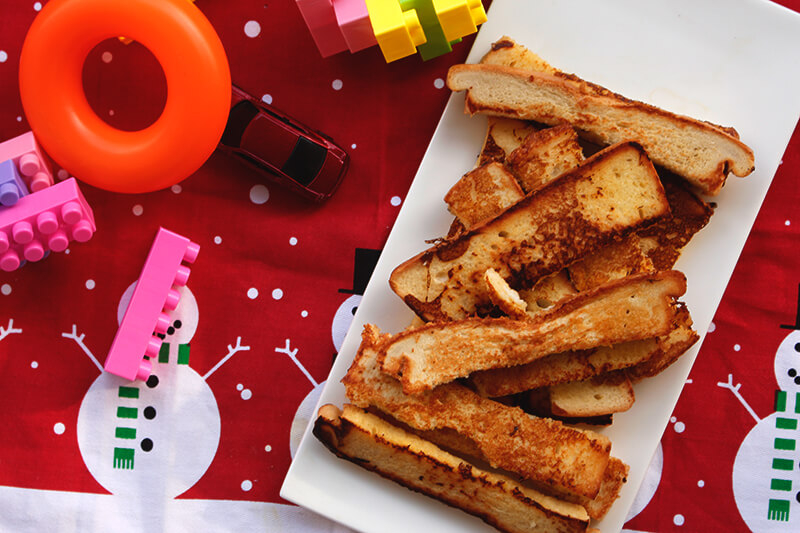 I have a weakness for french toast. And I can have it 365 days. But Sunoj hates it and so I decided I would introduce French toast to Sarah and get her to like it. Now Sarah hates eggs boiled, fried or scrambled so this is the only way I get her to eat an egg. I am not a great fan of bread eating and this is not her regular meal. This is a snack and something I let her munch on her own.
Yes munching on your own though could lead to dirty floors, is a habit kids should be introduced to. Our sofa, curtains and floors need to be cleaned every time Sarah eats on her own but I am an impatient mother who cannot run around a kid and force feed her. So to be able to carry on with my work I entice Sarah with a lot of finger foods. This keeps her occupied for 30- 40 minutes and that's my time to do household chores. Kids love mastering new skills. Grabbing and eating is definitely one among these. So I try to do finger size French toast rather tear the normal french toast into bits. I think kids are critics who need to be appeased visually so anything cute catches their attention so perhaps all you need to give them is refurbished tidbits :P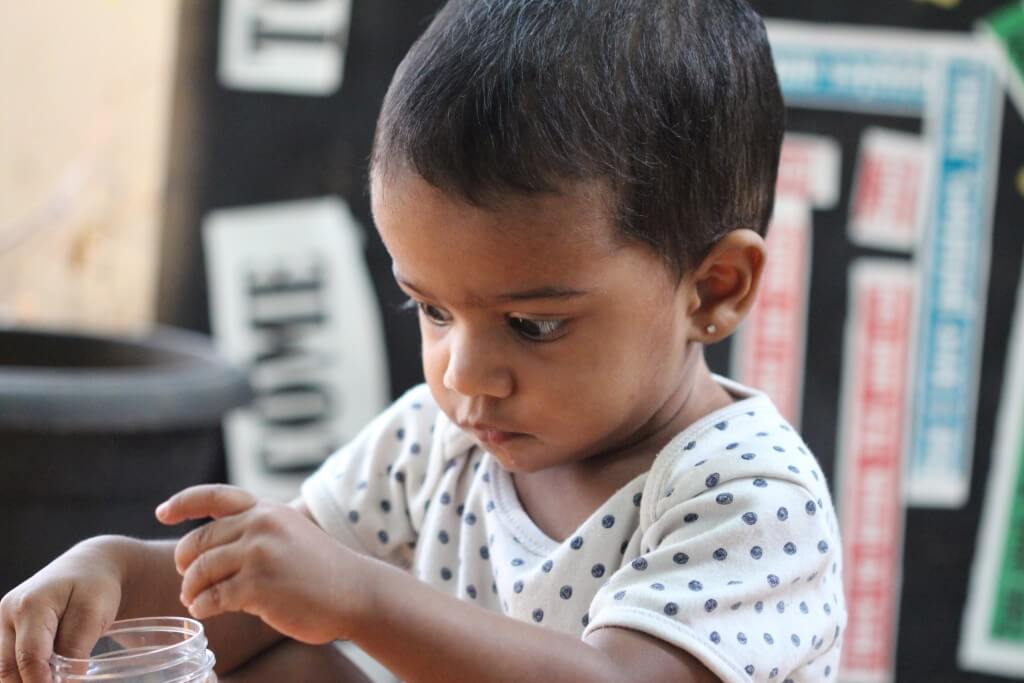 I also experiment with a new flavour each time. I add powdered cinnamon, nutmeg, basil (savoury pancake with no sugar), star anise, vanilla (the bean and not essence) and cardamom. Sarah loves vanilla and cinnamon over the others and its amazing how strong their preferences are even at a young age. This is also a an easy snack that you can prepare and carry when you travel with your toddler. So if you have not considered doing this go ahead and try it today.
Ingredients for Finger French Toast
Bread slices- 3
Butter- 2 tsp
Milk- 1 cup
Eggs- 2
Sugar- 3 tsp
Vanilla- 1/2 bean (Try other flavours too)
Directions
Slice the bread into long strips including the crusts. Use sandwich breads that are wide and firm. Do not use artisan breads they are too hard for babies to chew on. Whisk the eggs, sugar and milk. Slit the vanilla bean and scrape the vanilla from one side of the vanilla bean. Add it to the egg wash and whisk again. Heat a skillet and add the butter. Dip the bread slices in the egg wash and cook them in the skillet over medium flame till they brown evenly on both sides.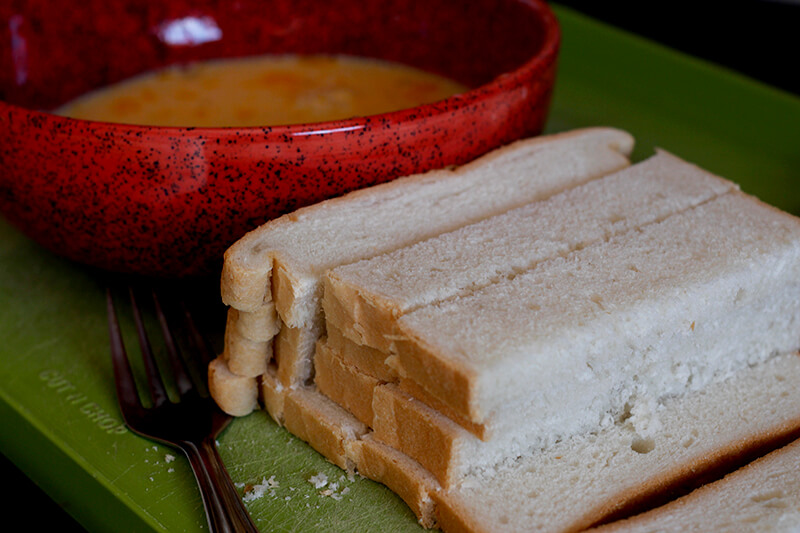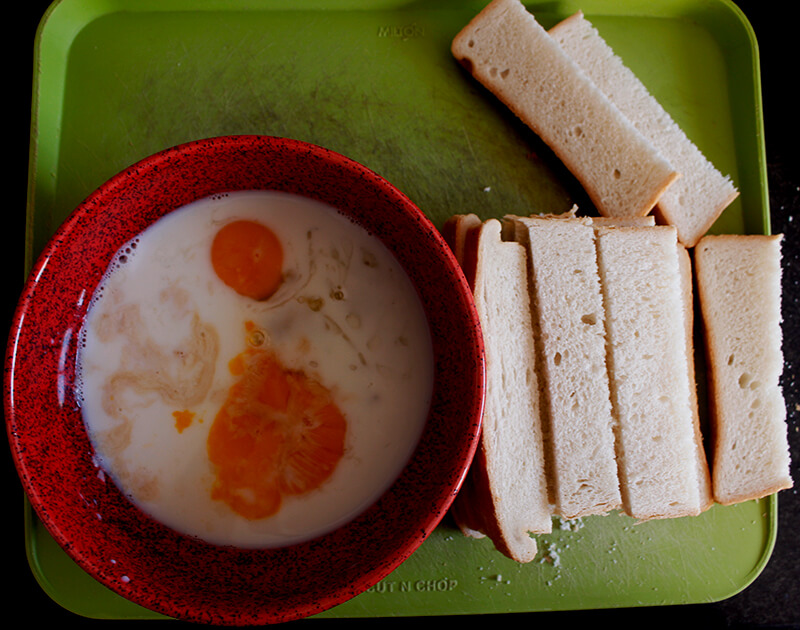 Note: Omit sugar and add salt for the savoury version with basil, oregano or cheese instead of vanilla.