This is an old favourite of mine a recipe I have been planning to share after migrating from my old space but it never happened. The best part about this challenge is that it is making me check my archives and bring out my old stuff. So as you know from my previous post, I was left with some bananas from Lumiere's organic farm and I did some pancakes but still had these left with me. So I decided to try Sharjah milk shake but I could not get boost powder which happens to be an integral part of the recipe and that's when the Oats it hack came to my find. And my hubby had got these packets of flax seed which he told me he would use daily but never did so I did this milk shake. The last time I did this which is 3 years ago I gave it to my neighbour's daughter and she loved it. Never had I thought this smoothie would make re-entry in my life for the toddler challenge. Sarah loved it and she wanted more. I added honey to sweeten the drink, but she was happy with the sweetness. I guess its time do more smoothies and shakes for Sarah.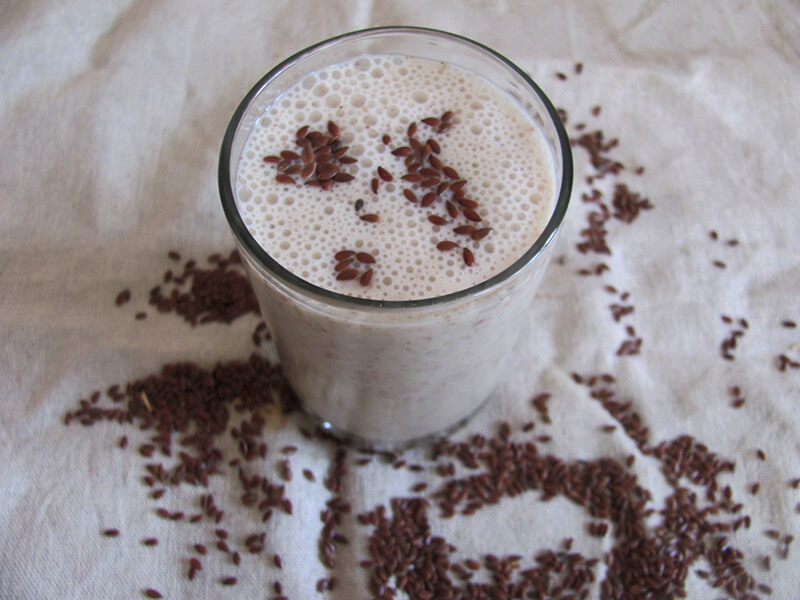 Ingredients for Oats Banana Flax Seed Smoothie
Banana (Robusta) – 2
Honey- 4 tbsp
Yogurt- 1 1/2 cup
Flax Seed- 1 tbsp
Oats- 1/4 cup
Directions
Peel and cube the bananas. In a blender, blend all the ingredients together and your smoothie is done. I know its the shortest instruction I have typed out ever, but that's all you need. You could substitute yogurt with milk or coconut milk.