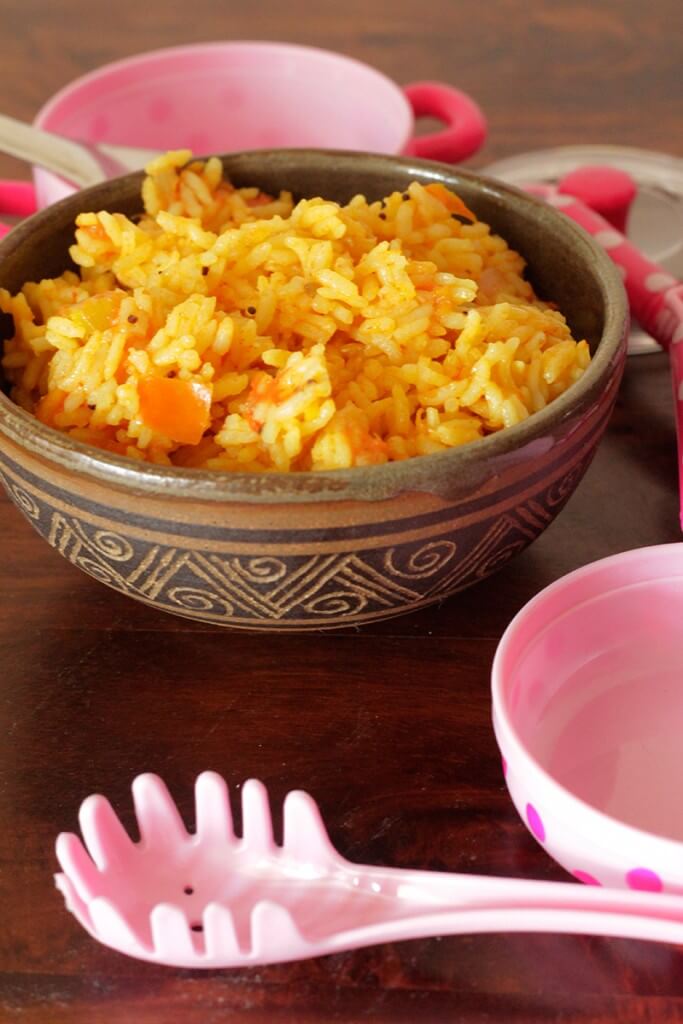 Time sure flies, and this time its faster than ever. I am finding it hard to post recipes daily with my new job at Lumiere. Last week I was busy cooking up and experimenting dishes for the new menu which was shot on the same day by my friend Hebins. I will share some of the stuff that we developed in our kitchen. So I did not even take my breaks, I skipped my lunch just to finish stuff on time for the shoot. The only time I saw Sarah was when I picked her up from her day care. But amidst all this chaos, aching feet and groggy days, I feel at peace. Sarah and I hardly spent any time because of the shoot and I missed her like crazy. So to make peace with her, I baked this dates cake yesterday.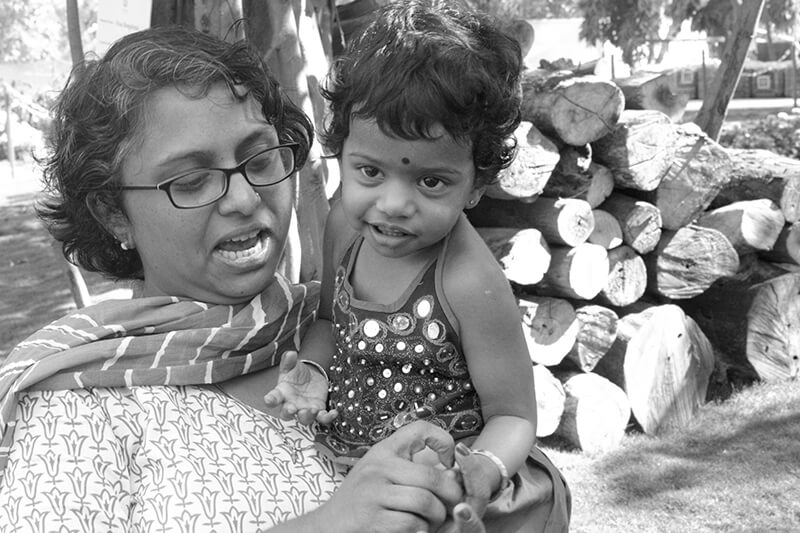 Well the actual motive behind the cake was the leftover dates from the Christmas ingredients. I had made this cake once and had the images so it saved me some time today. Day before yesterday we made some tangy tomato rice. Sarah's day care staff told me she loved rice and that she sampled a bit of their daily lunch these days. So I decided to make one pot rice meals for the family that we could share with Sarah. She loved this tomato rice so much that she did not have her cereal and multigrain porridge, so we are going to have a lot of rice based dishes from now on.
We got Sarah this cute kitchen set from Mumbai. She was always behind my pots and pan and the kitchen was a mess so we got her these. I did not want to impose these on her but then she actually enjoys playing with them and so I went ahead and got it. This is the first time I have seen Sarah so engaged in play but she does insist on us being at her side. So we do a lot of pretend play these days of cooking and eating from these pots and pans. It's my day off and so I thought I would share the recipes for yesterday and day before. I still have today's recipe pending, but I guess that will have to wait for tomorrow. So you will now see my recipes in two's as in I will post recipes of two consecutive days together because I short of time, but since we do cook for Sarah daily, the challenge is technically on…..
Ingredients for Dates cake
Pitted dates- 1/3 cups
Boiling water- 1 1/4 cups
Butter- 1/2 cup
Caster Sugar- 1 cup
Eggs- 3
Self Rising Flour- 1 1/2 cup
Cinnamon- 1/2 tsp
Baking soda- 1 tsp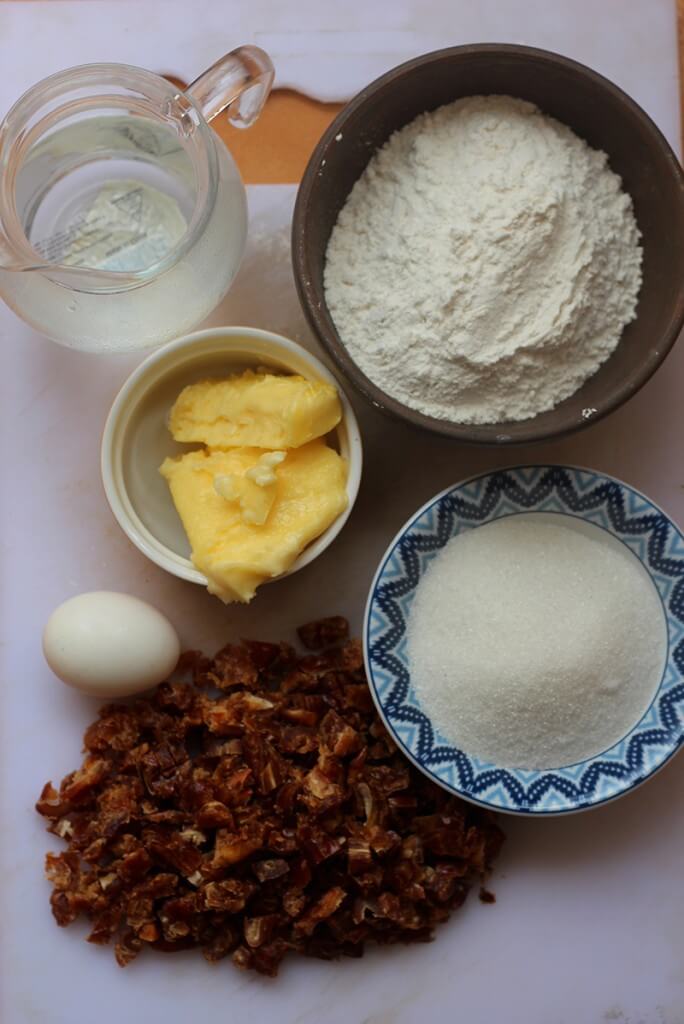 Directions
Chop the dates and place them in a bowl. Pour the hot water and cover the dates. Preheat the oven to 180 degrees and grease a nine inch pan. Line the pan with parchment paper. Cream the butter and sugar till fluffy. Gradually add the beaten eggs in three parts to the creamed butter and sugar. Now fold in the sieved flour and baking soda with cinnamon. Add the dates and water to the creamed mixture and stir well. Pour the batter into the pan and bake for 1 1/4 hours or until the cake has risen well. It took me 50 minutes and I kept the cake in the oven for the remaining time to complete the duration mentioned in the recipe note. Cool the cake on the wire rack before cutting. If you like a sauce or topping use a caramel sauce. To make this sauce, heat 1/2 cup brown sugar with 4 tbsp butter and then add 3 tbsp heavy cream slowly. You will now have some sticky caramel sauce, pour it over the cake and then slice the cake into squares.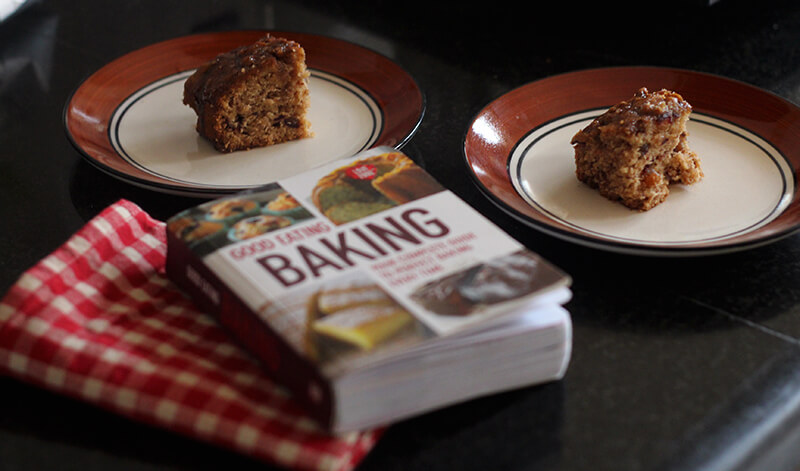 Ingredients for Tomato Rice
Tomatoes- 300 g
Rice- 1 cup
Water- 2 cups
Onion- 1
Green chilly- 1
Garlic- 3 cloves
Turmeric powder- 1/4 tsp
Salt- a pinch
Fenugreek powder- a pinch
Tamarind extract- 2 tsp
Mustard seeds- a pinch
Oil- 2 tbsp
Directions
Heat oil in a pressure pan and add the mustard seeds. When they splutter, add the minced garlic cloves. Saute the garlic for 1 minute and then add chopped onions and green chilly. Saute for 5 minutes and then add the chopped tomatoes. Add salt immediately to wilt the tomatoes. Now add the spice powders- turmeric and fenugreek powder and saute the spices with the onion- tomato gravy. Add the tamarind and then add the rice and water. Pressure cook up to 2 whistles and the rice is ready. If you kid can tolerate spices add 1/2 tsp chili powder along with the other spices. I don't like curry leaves in my rice so I omitted them, but traditionally curry leaves follow mustard seeds in this recipe. Serve the tomato rice with papad and pickle.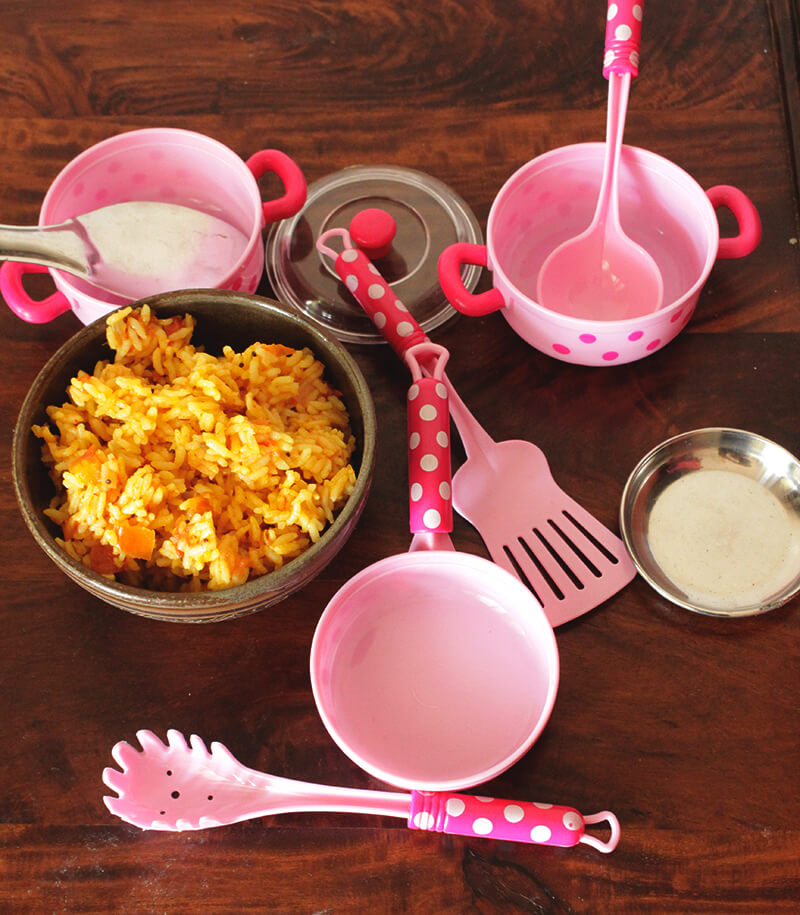 Sarah likes eggs and is being initiated into eggetarian diet so if things go well, you will see some eggy stuff too, stay tuned for 2 more recipes tomorrow. Till then ciao!!!