Hubby and I had agreed to not feed Sarah anything junk, so we were taken aback when she poked her fork into our plate and had a slice of sausage. We were too busy watching TV to notice this at first but when we did, we tried giving her pasta in a bowl. She seemed happy for some time, but she also realized we ate something much colourful.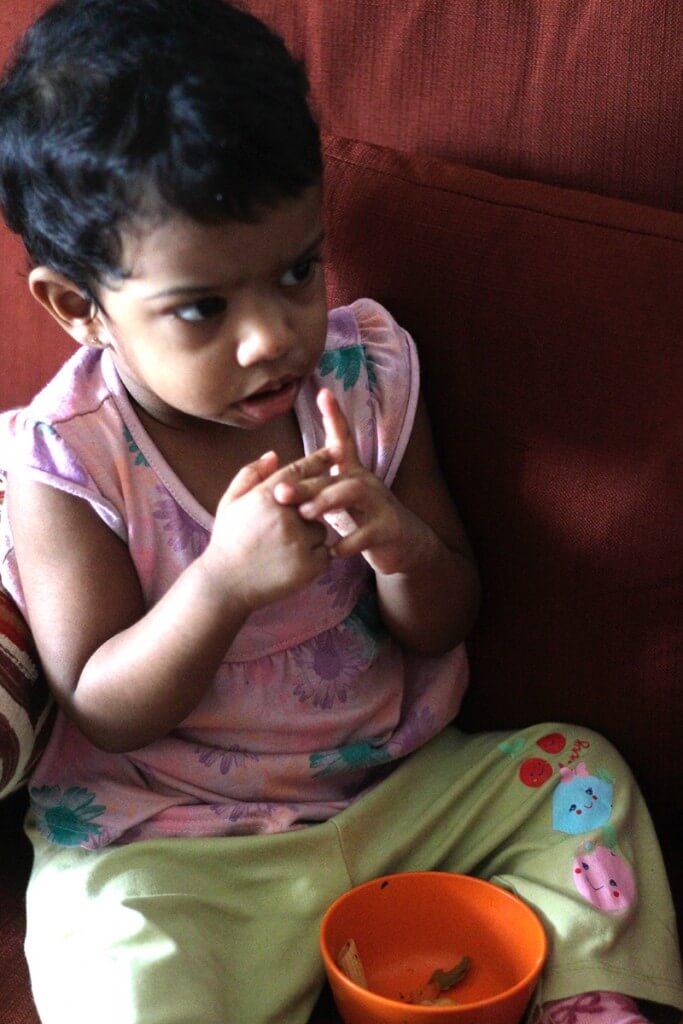 We then gave her veggies too but until we gave her two slices of sausages she was not happy. I was so worried all the time because I have always fed her stuff I was sure off, but the sausages were something I wasn't sure of. But apart from the two slices, she ate a bowl full of pasta, with some veggies. And now I am confident, I can try some pasta dishes for her. This one's a simple recipe.
Ingredients for Sausage Pasta
Penne- 1 cup
Carrots- 1
Sausage- 2- 3 slices
Beans- 2
Onion- 1
Salt- to taste
Pepper- a dash
Oil- 2 tsp
Directions
Boil the pasta till al dente. Drain and cool the pasta with chilled water to arrest further cooking. In a pan heat the oil and fry the sausage first. Saute the beans and carrots after this. Sprinkle the salt and saute the veggies till they are cooked. Add bell peppers if your kid likes it, mine does not, she threw them off her plate. Add the pasta once the veggies are done. Also toss in the sausages and sprinkle the pepper. Give the pan a toss and cover and cook the pasta for 5 minutes and after 5 minutes transfer the pasta in a serving bowl. Serve the pasta to your little one, after 5 minutes.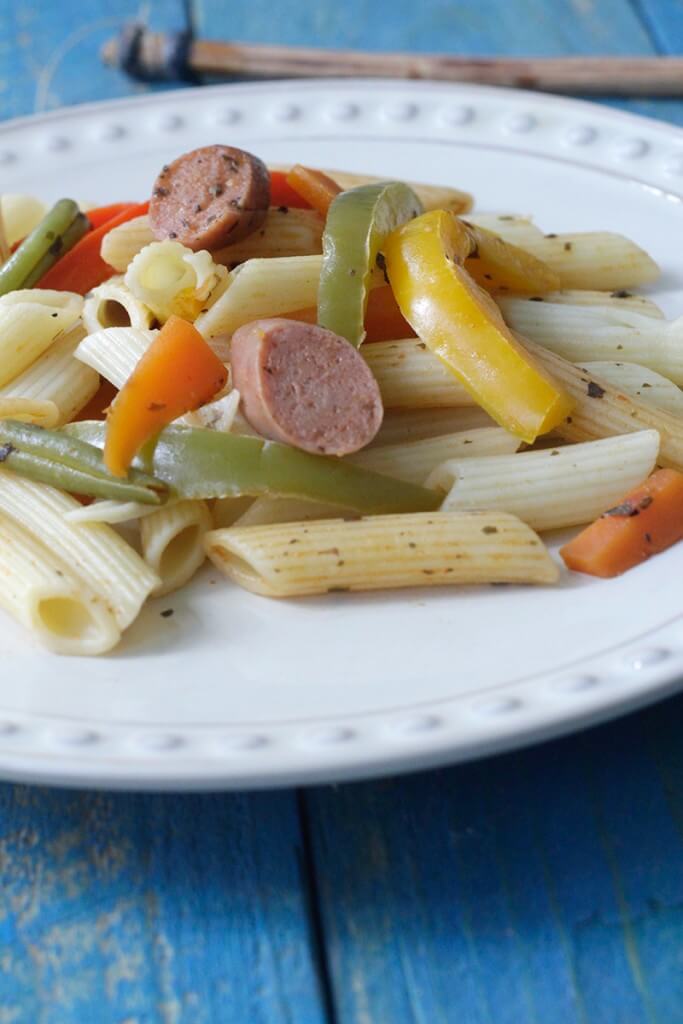 Stay tuned for more posts and yay ! we completed 28 days that makes it 2 fortnights. Watch out for the compilation and five hacks to toddler feeding coming up soon.