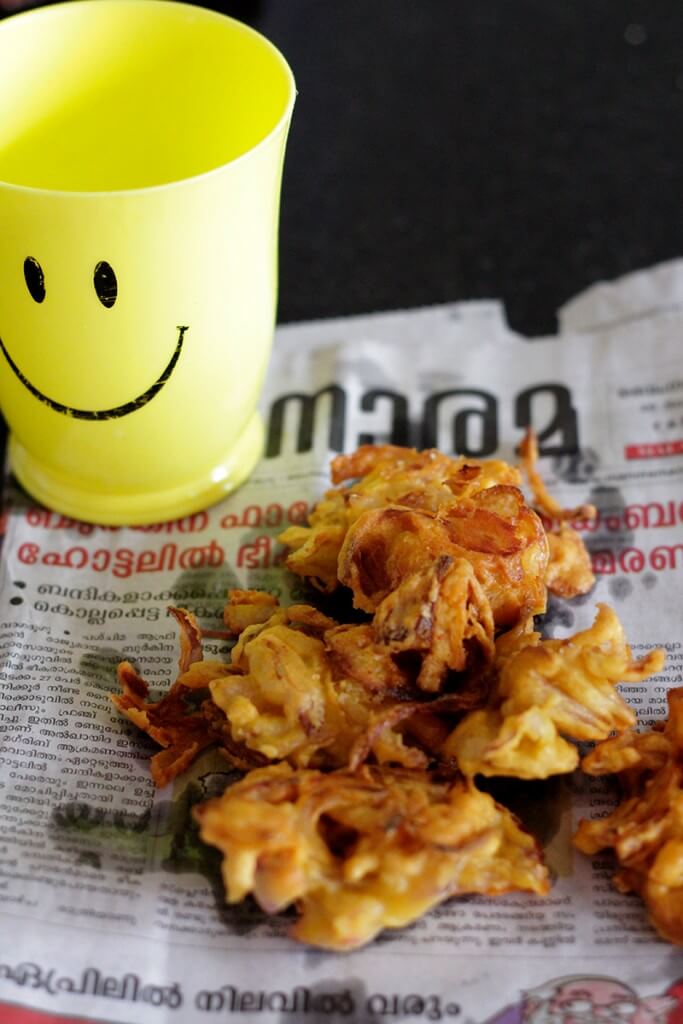 Frying is not my favourite activity but I guess every mom does it for her kids. Sarah is not a great fan of fried food either, but she loves french fries, ulli bhajji and pooris. I made here these few weeks ago but could not post them here because of my work load. I was so absorbed in my new job as the chef in Lumiere Organic Restaurant Marathahalli, Bangalore, that without me realising I had to forsake the blog and bury myself into work to keep my kitchen running. I was aware of the growing disconnect between my readers and me and then finally a dear friend and blog follower visited me at the restaurant for lunch and told me I haven't seen a post after the ratatouille. I was touched and honoured that I had readers who were concerned. I also But to be honest its been a helluva month. I fell sick twice, Sarah fell sick twice, I lost my phone, my comp conked, wifi wasn't working. We have a sizzler event at the restaurant and the biggest nightmare of my life happened, a few of my colleagues quit one after the other making me more involved in the kitchen affairs till we got a back up. My colleagues and I watched the movie 'burnt' in this period and it is a must watch for people working in the hotel industry. It gave me a lot of strength while dealing with the crisis in the kitchen. I realised its a different thing to cook and click for a blog and a very different experience to survive in a male dominated world as a female chef. Catering was always easy because I knew what to pull off on my own. Working in restaurants was easy too which I did as small projects before because I was confident about my workstation and my tasks but coordinating the entire kitchen, trusting someone else to deliver, managing wastage and quality control is quite a task especially when you work with volatile people. The rate of attrition can amaze you at times, because you don't want to wake up with a call that tells you, your line chef ran away and you might need to step in for the day. There are days when you ask yourself why am I doing this? what am I learning here, especially after missing and giving up a lot of stuff I am passionate about. My experience in the Lumiere kitchen can easily become a book on how kitchens work in India for I am sure its just the same everywhere. Few things that has changed for me is the way I look at food and the service industry. I am less critical about the food served to me and when I need to put up a complaint I do it with utmost respect because I feel for the person who is in front of me. And I also don't like eating out anymore, I guess that happens to a lot of us when we work in this industry.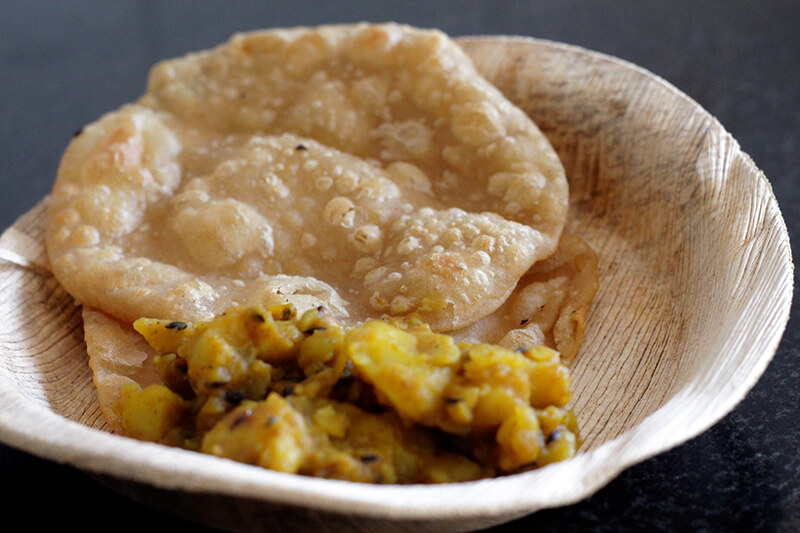 I am often told lack of industry experience makes me volatile and sensitive to the crisis within my kitchen, I hate this comment, and was on the verge of punching the person who said this but I also realise why I am here and what my inexperience taught me. It made me patient to the idiocies around me, it encourages me to listen to the issues in my kitchen and sort it out. I have off lately realized that people need not be bad. their situations make them behave funnily. I constantly ask my colleagues to sleepover their decisions though my initial urge would have been to kick them out. I guess there is no one path to reach where you want to be, and you need to be immensely patient with a lot of people to realize who you truly are. My days in the Lumiere kitchen has at least given me these insights and a handful of good Friends who have opened their heart and shared their knowledge with me. Watch out for more posts on my new recipes developed for Lumiere kitchen.
As for Sarah she is now a terror, picky eater and with her terrible two phase starting I am going crazy. I have stopped her day care and got a full time maid. She is fine with these changes but when it comes to eating I am still forced to break my head and find her new recipes. Poori and Ulli bhajji were easy to manage and sometimes we need to get back to our mom's recipe stack to feed kids. It so happened that I was talking to mom and she told me to try fried stuff. I was happy to try it out and Sarah who hates onions had no qualms while having these. My pooris don't look great and I am planning to click them again but this should do for now. I have a bad tonsils and conjunctivitis and I am not supposed to be on comp but because I have taken off I decided to do something apart from sleeping the whole day. Pardon my typos if any…. My vision is slightly blurry.
Ingredients for Ulli Bhajji
Onions- 4
Gram flour- 1/4 cup
Salt- a pinch
Water- as required
Oil- for frying
Directions
Slice the onions and transfer them to a bowl. Add salt and gram flour to the onion slices and then knead them lightly to ensure the onion slices are coated with the flour. Start adding water slowly till you get the batter consistency to hold each bhajji into a lump. Contrarily, you could make a batter first by mixing the gram flour with water and salt but things often go out of control in this method. You will end up adding water and flour to get the right consistency you need. In the former method you have more control on this situation. Once you are ready with the right consistency, heat oil in a kadai. When the oil is hot, drop the bhajjis and fry them till they are golden brown. Drain the bhajjis on a napkin and serve them hot.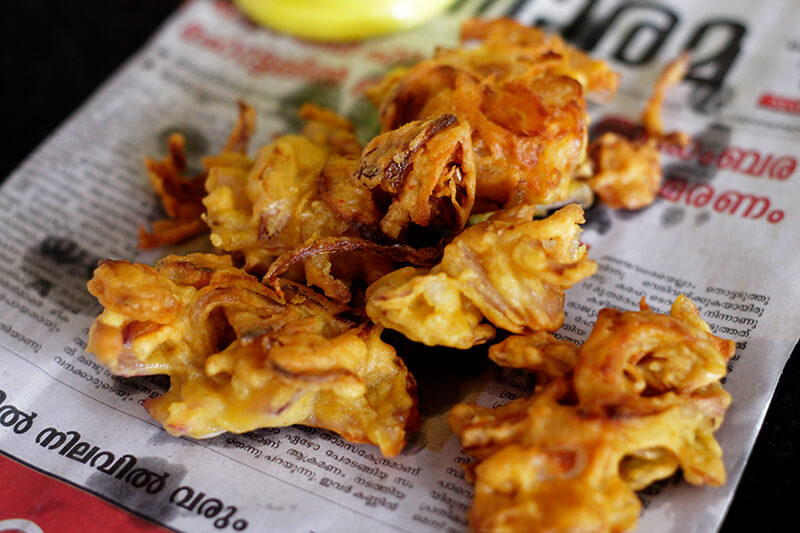 Note: The images used above are for photographic purpose alone, I am not a fan of serving fried food on newspaper bits.
Ingredients for Aloo Poori
Whole wheat flour- 2 cups
Water – as required
Carom seeds- a pinch
Salt- a pinch
Oil- for frying
Potatoes- 1
Turmeric powder- a pinch
Asafoetida- a pinch
Garam masala – a pinch
Oil- 3 tbsp
Cumin seeds- 1 tsp
Chopped coriander leaves- for garnish
Salt- to taste
Directions
In a bowl, add the flour, salt and carom seeds. Knead the flour into a dough using water. Knead the dough into smooth pliable one and towards the final stage add some oil to soften the dough. Pressure cook the potato with 1 cups water upto 2 whistles meanwhile. Now divide the dough into small balls and heat oil for frying the pooris in a kadai. Make small discs out of the dough balls and roll them using a rolling pin. Fry these thin discs in the oil till they puff up and cook both sides. You need to tun the disc over when its done on one side and also note that the flame should be medium all throughout so that the pooris don't burn. For the aloo sabzi, this recipe uses no onion, garlic or other essentials. So in a wok, heat some oil and add the cumin seeds. When the cumin seeds splutter, add the turmeric, garam masala and asafoetida. Add the peeled cubed potatoes that was pressure cooked soon after the spices are added. Add salt and 3 tbsp water and bring the curry to a simmer. Add chopped coriander leaves and serve the sabzi with pooris. This curry is low in spice and since Sarah hates onions and chilies interfering in her curry, this is my basic style of cooking any veggie for her. You can try the same with other tubers too.