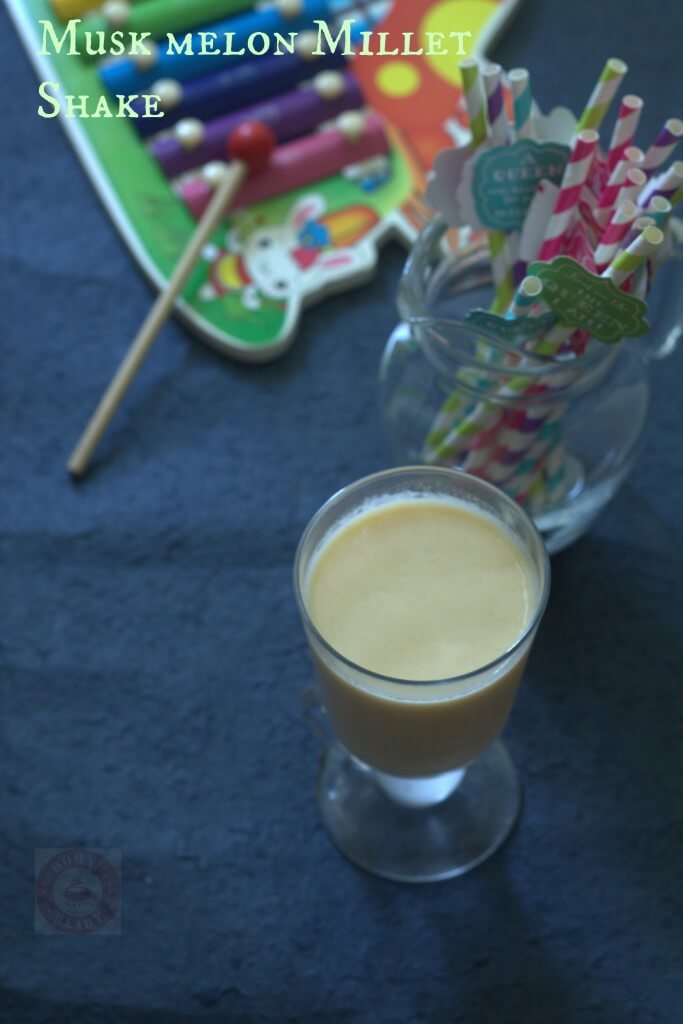 Hi peeps, is it getting warmer in your city? I am someone who loves the warm weather but my daughter can't bear the summers despite being born in April :) I did not realise this but the sudden change in her diet patterns, made me realise maybe it is the weather indeed. How many among us prefer milk shakes and lassis in this weather to a whole meal. And so when Sarah rejected her millet porridge I decided to convert it into a milk shake and this was just an experiment but I turned lucky. So was born, The Muskmelon Millet Shake. Now I love experimenting with millets. But I often use them in porridges, rice dishes and desserts. Adding them to milk shakes is new to me though it is just a simple thing to do. If you like millets and would like to try few recipes have a look at these links
https://www.perucontact.com/zucchini-quinoa-chicken-soup-day-74/
https://www.perucontact.com/foxtail-millet-pulao-and-pumpkin-kheer-day-64-and-65/
https://www.perucontact.com/foxtail-strawberry-pudding-toddler-meal-challenge-day-57/
https://www.perucontact.com/amaranth-chocolate-pudding-toddler-meal-challenge-day-9/
https://www.perucontact.com/daliya-pulao-toddler-meal-challenge-day-6/
This time I have used proso millet and it is also known as broom tail millet. Amaranth is my favourite millet but I guess I need to try different millets. And Sarah did not mind what it was as long as it came with a straw and chilled form. So I need to start making more shakes and mocktails for the little one and think of recipes to trick her into eating healthy this summer. We have terrible power shortage in the apartment so i gotta go and I am leaving you with my recipe for the day.
Ingredients for Muskmelon Millet Shake
Muskmelon diced- 1 cup
Milk- 150 ml
Sugar- 2 tbsp
Proso millet- 4 tbsp
Vanilla ice cream- 2 tbsp
Directions
Peel and cube the muskmelon. Soak the proso millet overnight and pressure cook with 1 cup water up to 2 whistles. In a blender, blend the cooked proso millet with milk, sugar, muskmelon and ice cream.
Voila, you have your millet shake ready and it is totally adult friendly :)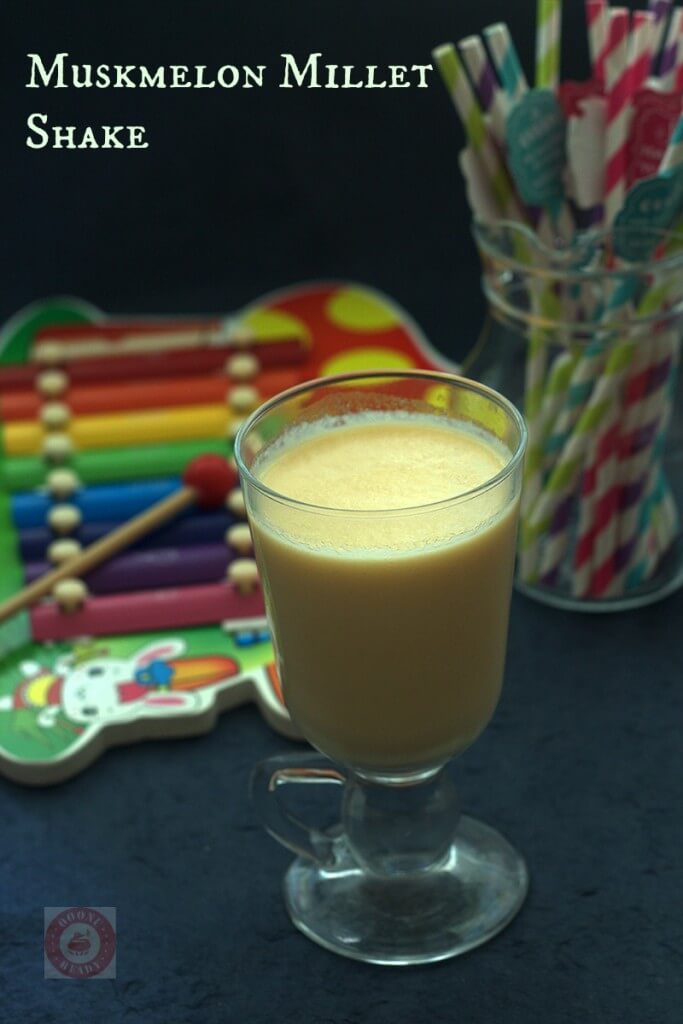 Stay tuned for more posts. Till then stay blessed and eat healthy !