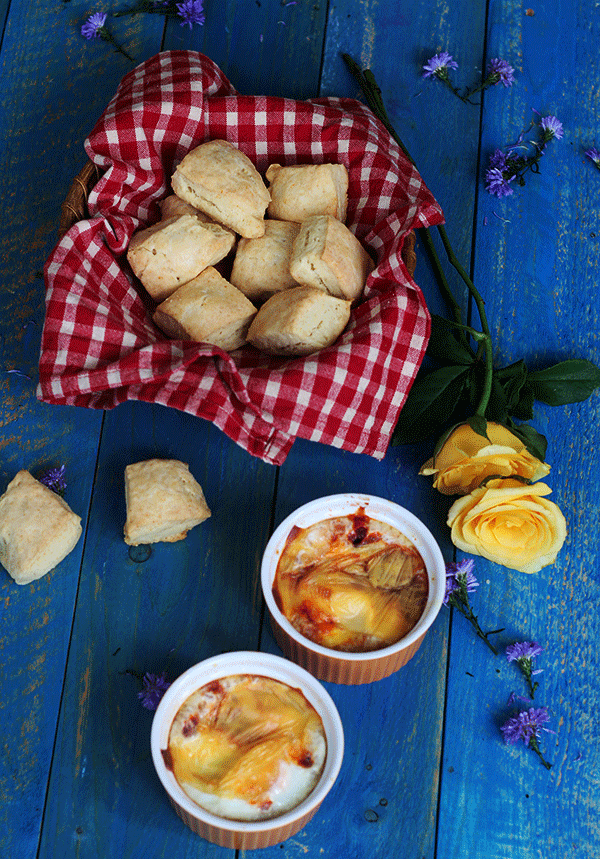 I haven't had breakfast for days. My work keeps me busy and I skip breakfasts mostly for this reason. But today I took some time out and did some baking in the morning. We had buttermilk biscuits and baked eggs for breakfast today. I had shakshouka in mind so my baked eggs would faintly resemble shakshouka. I did an old post on American biscuits 2 years ago and was not very happy with my pics. So I decided to make amends. But the real reason for this early morning stint was that I felt extremely happy today. And I owe this brimming pot of joy to my friend Monisha Devaiah. She visited me last evening and gifted me this bouquet of yellow roses. Now I have a weakness for the colour yellow and it happens to be my kiddo's favourite too. Just the sight of the flowers made so thrilled that I decided to use them for the shoot today. And when I am happy I bake, and they turn out perfect too :) My kiddo is down with cough and cold and refuses food but she loved the butter milk biscuits and baked eggs. I am planning a whole wheat version for her very soon. The best part about this meal is that it can be prepared in an hour and is so easy. So go ahead pamper your loved ones and yourself with a wonderful breakfast this weekend. And Monisha dear thanks for the flowers. And I realized after you left, that all one needs to zap out of blues, is a bouquet of roses, tea and lots of talking :) This post is dedicated to you.
Ingredients for Buttermilk Biscuits ( Recipe Couretsy:thekitchn.com
Flour- 4 cups
Baking soda- 1 tsp
Baking powder- 2 tbsp
Salt- 1 tsp
Butter- 170 g
Buttermilk- 1 1/2 cup
Directions
Start by preparing your own buttermilk. For this take 1 1/2 cup milk and add 1 tsp white vinegar or lemon juice. Let it stand for 10 minutes and you will notice the milk curdling. In a bowl add the flours, salt, baking soda and baking powder. Cut the butter into cubes. Ensure that your butter is chilled if it has softened cut into cubes and freeze for 10 minutes before you start. Add the butter to the flour and start kneading it using a pastry cutter or your fingers. You could use your food processor for preparing this dough but I used my hands. Add some herbs if you like them, I did not. Now add the butter milk (leave 2 tsp buttermilk in the cup) slowly and bring the dough together. Knead into a smooth dough and then transfer the dough onto your work station. Sprinkle some flour and roll the dough. Cut them into squares or round shapes using cutters.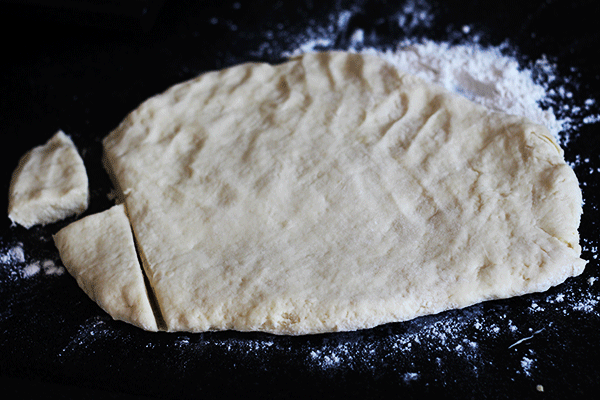 Preheat the oven at 210 degrees. Grease the baking tin and transfer the biscuits. Brush the top of the biscuits with leftover buttermilk. Bake for 10-16 minutes till the top of the biscuits brown. Serve with butter, jam, relishes or a casserole.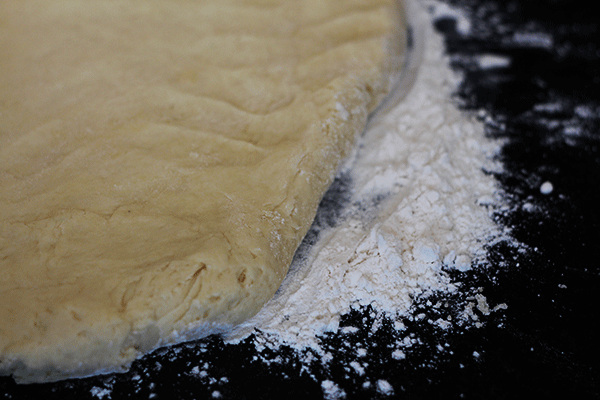 Recipe for baked eggs
Eggs- 2
Tomato puree- 200 ml
Garlic- 3 cloves
Onion- 2
Cilantro chopped- 3 tsp
Cheese- 1 slice
Pepper- a pinch
Salt- a pinch
Oregano- a pinch
Chili flakes- a pinch
Olive oil- 2 tsp
Directions
Preheat the oven at 210 degrees before you start prepping stuff. Prepare the sauce first by heating oil in a pan. Saute the minced garlic cloves first for 2-3 minutes. Now add the chopped onions and saute them till they soften. Add the tomato puree, salt, oregano, pepper and chilli flakes. Give the sauce a stir and bring it boil. Switch off the flame and transfer the sauce to ramekins. Add chopped coriander and drop the eggs. Cover the egg with a slice of processed cheese or cheddar cheese grated.
Bake for 10-15 minutes and your baked eggs are ready. Serve them after 5 minutes.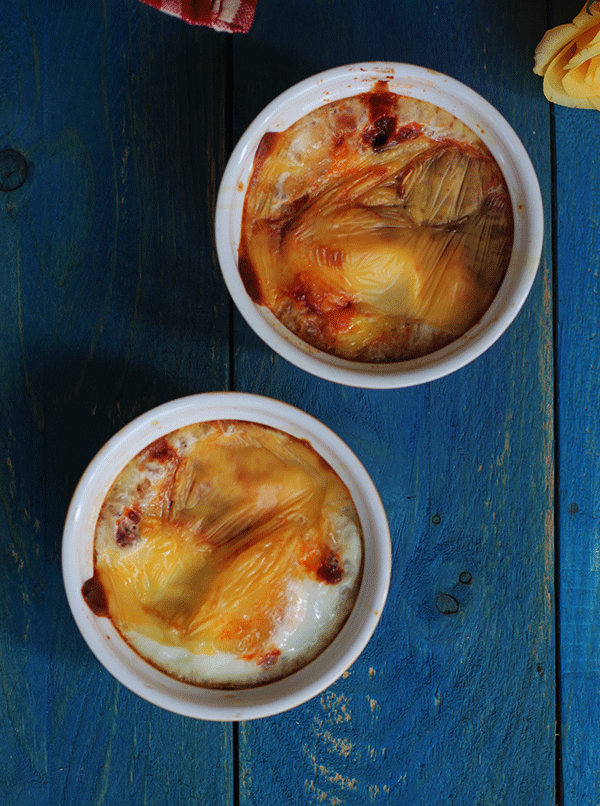 Serve with the buttermilk biscuits. Have them immediately in my case I reheated them 8 times because I could not have them before the photo shoot was done so by time I was done with the shoot I lost appetite but my kiddo was smart so she had her share early.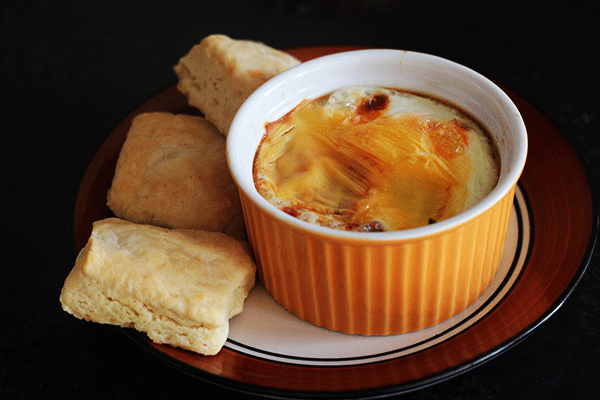 They tasted perfect flaky, buttery and I am so mighty pleased with my buttermilk biscuits and the baked eggs. Now I have something for the kiddo to binge on for the weekend. Wait for my humble dates cake post, a kiddo treat with loads of iron.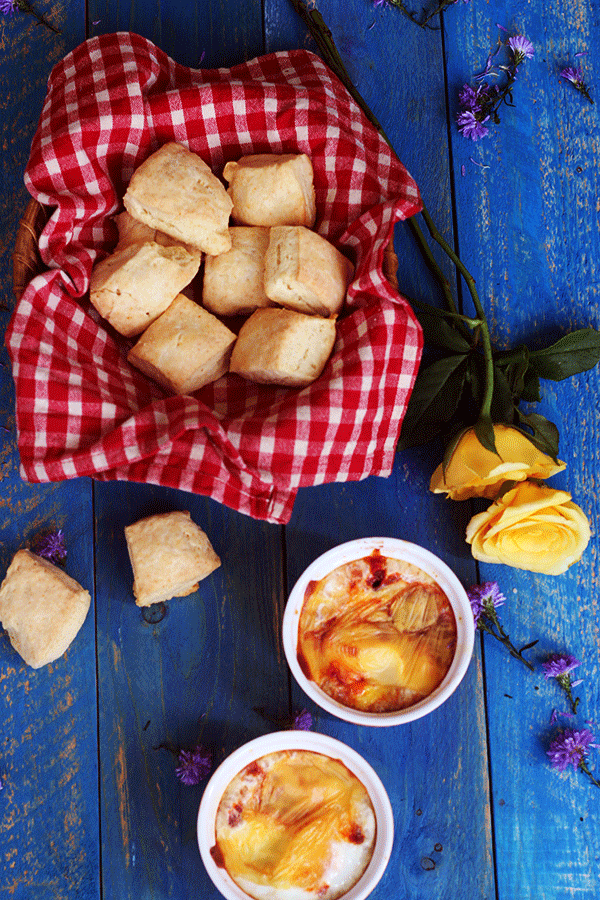 And till we meet again, stay blessed, eat healthy. Happy teachers day to all my lovely teachers and colleagues who are teachers today.