Hi mommas and avid readers of the toddler meal series. How is the heat getting to you? It is making me a cranky momma and since Sarah shares the same genes she is a degree high than me. She lives on water and making her eat is like a gamble. But I can't give up can I? Sarah loves grains and oats so I decided to give her some quinoa.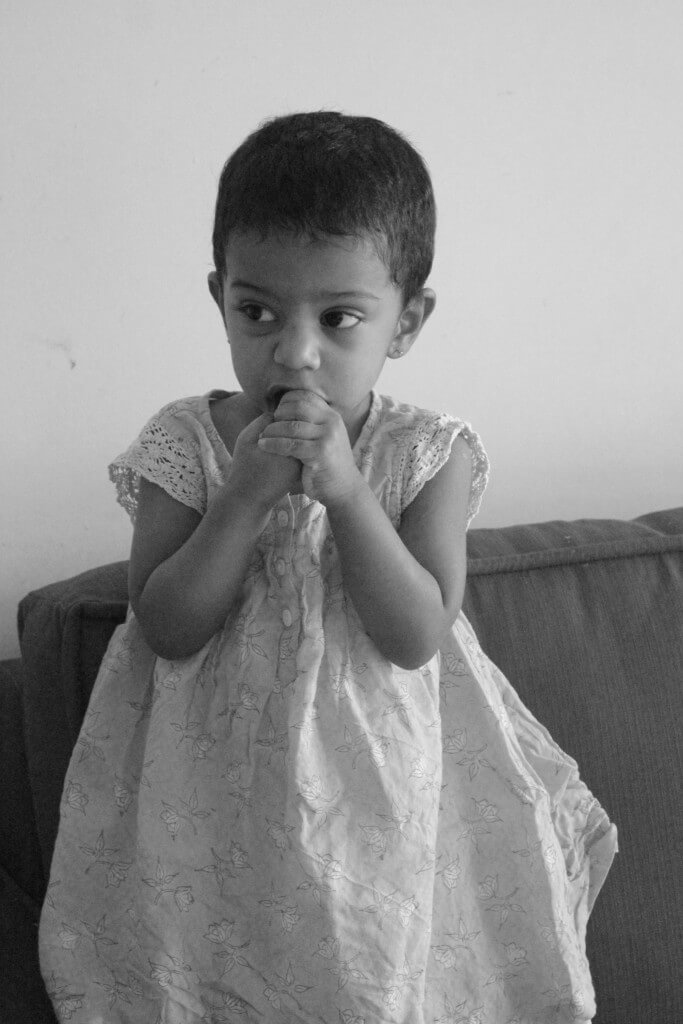 Hence was born the zucchini quinoa chicken soup. Well my choice for the remaining ingredients is pure chance. I wanted a squash hence zucchini and some protein so some chicken and quinoa because I had a client who left the city and he was an avid quinoa lover. And since we aren't quinoa lovers, I need to get this box done urgently. But it turned out a wonderful soup. I guess Sarah is loving the roux these days so a generous dollop of roux solves the problem for me. So presenting to you the easiest and coolest soup for toddlers that sounds classy too- Zucchini Quinoa Chicken Soup.
Ingredients for Zucchini Quinoa Chicken Soup
Chicken- 1/4 of a chicken breast
Chicken stock- 4 cups
Quinoa- 1/4 cup
Zucchini diced- 1 cup
Carrots diced- 1 cup
Onion- 1
Celery- 1 stalk
Butter- 2 tbsp
Milk- 1 cup
Garlic- 2 cloves
Flour(APF)- 1 tbsp
Pepper- 1 tsp
Directions
Soak the quinoa and cook it as per the package instructions. To prepare the chicken stock, heat the pressure pan and add few drops of oil. Sear the chicken with some salt sprinkled and throw in the minced garlic and chopped onions. Add a dash of pepper, chopped carrots and celery. Pour in 3-4 cups of water and pressure cook the chicken up to 5 whistles. Once the pressure settles, spoon out the chicken breast and strain the chicken stock. Now heat a wok and throw in some butter. Maintain a low flame since you are going to start the roux prep. Once the butter melts, add the flour and continue to whisk thoroughly. Pour in the milk slowly and continue to stir to avoid lumps. Once you have your thick white sauce pour the chicken stock(not the whole thing, just 2 cups). Stir again to prepare a thin stock. To this stock add salt,diced zucchini and chicken along with quinoa. Let the soup simmer on low flame till the zucchini is cooked. Now the stock would have reduced to half making the soup thick, add the remaining 2 cups of stock now and bring the soup to boil. Switch off after 5 minutes of simmering so that the soup is of the right consistency. I had to puree the whole thing again because Sarah did not like the texture of quinoa so I just mashed it up to make it easy so my soup ended up looking like her Oats bowl. But you can avoid this and have it just as it is.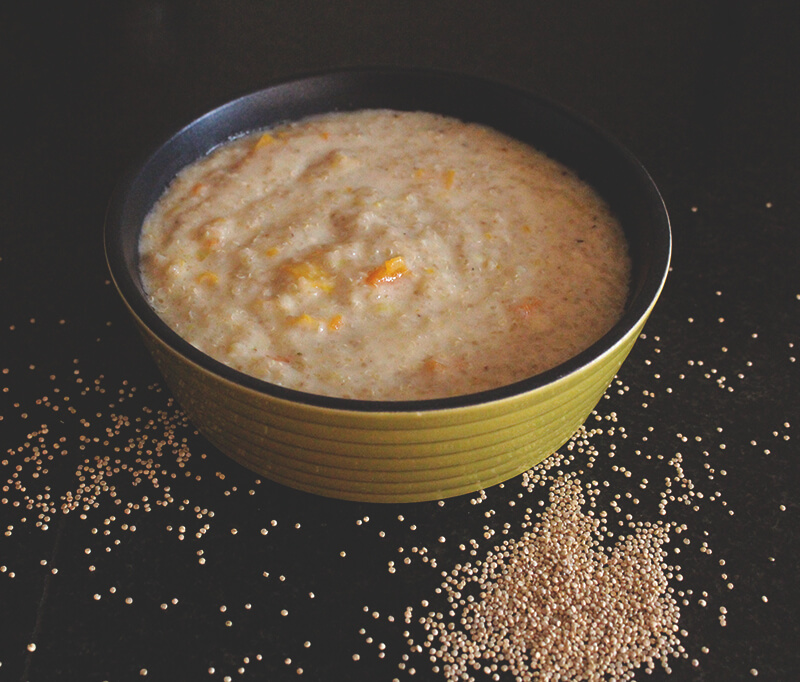 We have some amazing Easter bakes this time and I am starting tommorow. Stay tuned for some Easter specials and my Easter special round up.