When life throws chickpeas at you, you definitely should make falafels and hummus. I was so confident that Sarah would fall for this and I was so right. I had some leftover chickpeas and I decided to use them for the toddler series. Now I am aware of the cruciferous impact these chickpeas could have on Sarah but remember we have chamomile tea.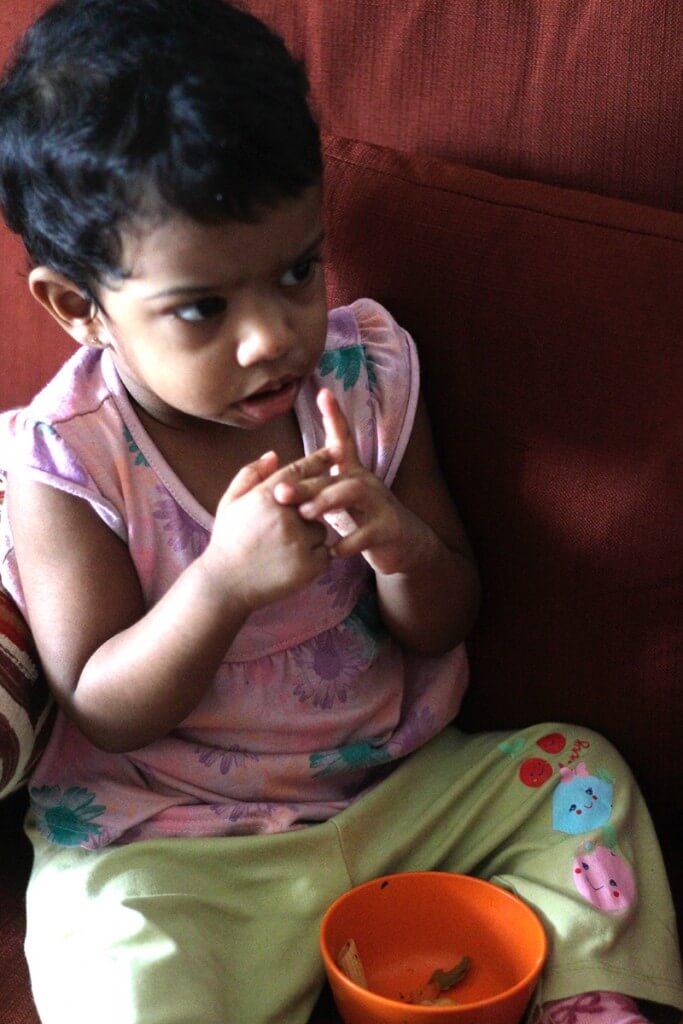 So I went ahead and made these. This is one recipe I can close my eyes and do. I have modified it according to our family preference so if it does not resemble the falafel you love my apologies. Hey but your kid will love this one. I am so exhausted today and there's a reason for this, I can't reveal it today but I have a surprise for you. Meanwhile keep calm and have some falafel with your kids.
Ingredients for Falafel
Chickpeas- 1 cup
Garlic- 6 cloves
Onion- 1
Cumin seeds- 1 tsp
Mint leaves- 1 cup
Salt- a pinch
Coriander powder- 2 tsp
Chili powder- 1 tsp
Oil- for frying
Directions
Soak the chickpeas overnight. Wash the chickpeas the next day and grind to a coarse paste with all the ingredients listed above. Do not grind to a fine paste, let it be a coarse. Heat oil in a pan and wet your hands to shape the falafels. Fry the falafels over medium flame till they brown evenly all sides.
Ingredients for Hummus
Boiled chickpeas- 1 cup
Garlic- 5 cloves
Salt- to taste
Cumin seeds- 1 tsp
Tahini paste- 1 tsp
Chili powder- for garnish
Lemon juice- 1 tsp
Olive oil- 1 tbsp
Directions
Pressure cook the chickpeas up to 2 whistles with 2 cups of water. When the chickpeas cools down puree it along with all the ingredients except chili powder and oil. Process into a fine paste and serve with some olive oil and chili powder for garnish.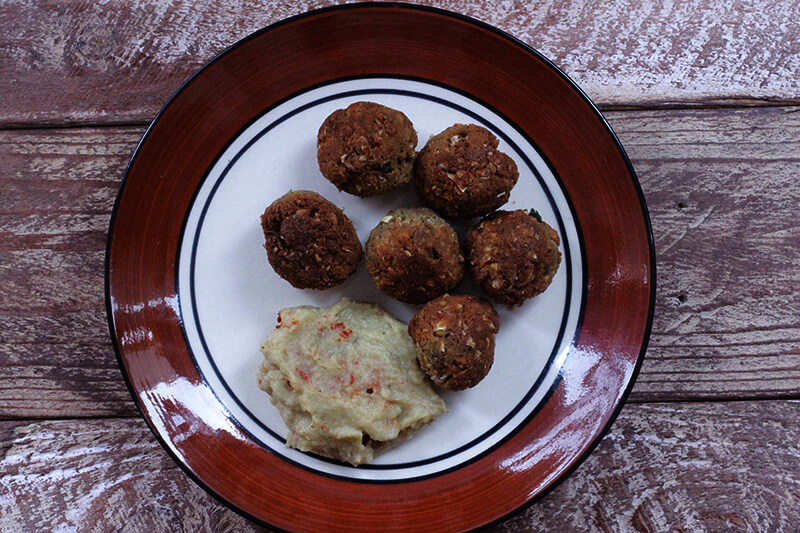 Sarah likes to pretend she can dunk into dips and chu