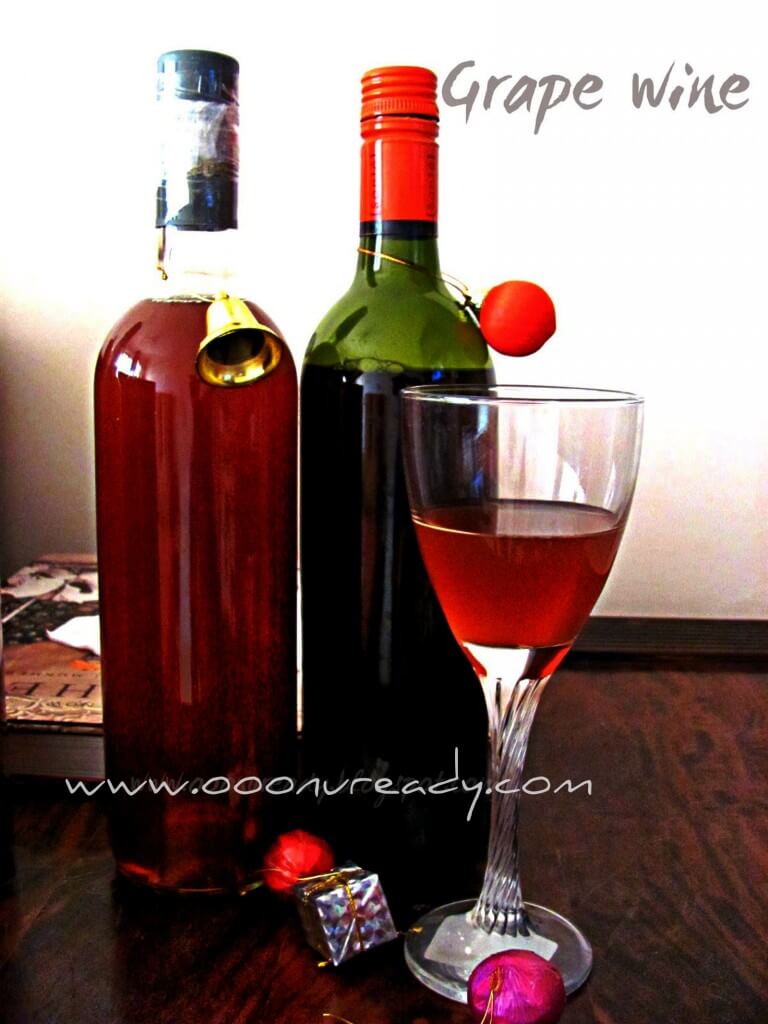 This is not a new post as I had said earlier I am importing my posts slowly from blogspot. We made this wine 4 years ago for Christmas. My sis was single then ( I guess she was doing her internship in Bangalore then) – she is now married. It's Christmas 2014 and we have an eight month old naughty kiddo. If I thought pregnancy was hectic life post delivery has not been great either. Sarah ia cute little angel but she is also a chronic insomniac. Well she does sleep at night but she keeps you on your toes during day time.
She loves the kitchen and cooking though and the only thing that can make her move her lazy bum is foooooooooood and mind it adult fooooooooood not the dumb baby foooooooood.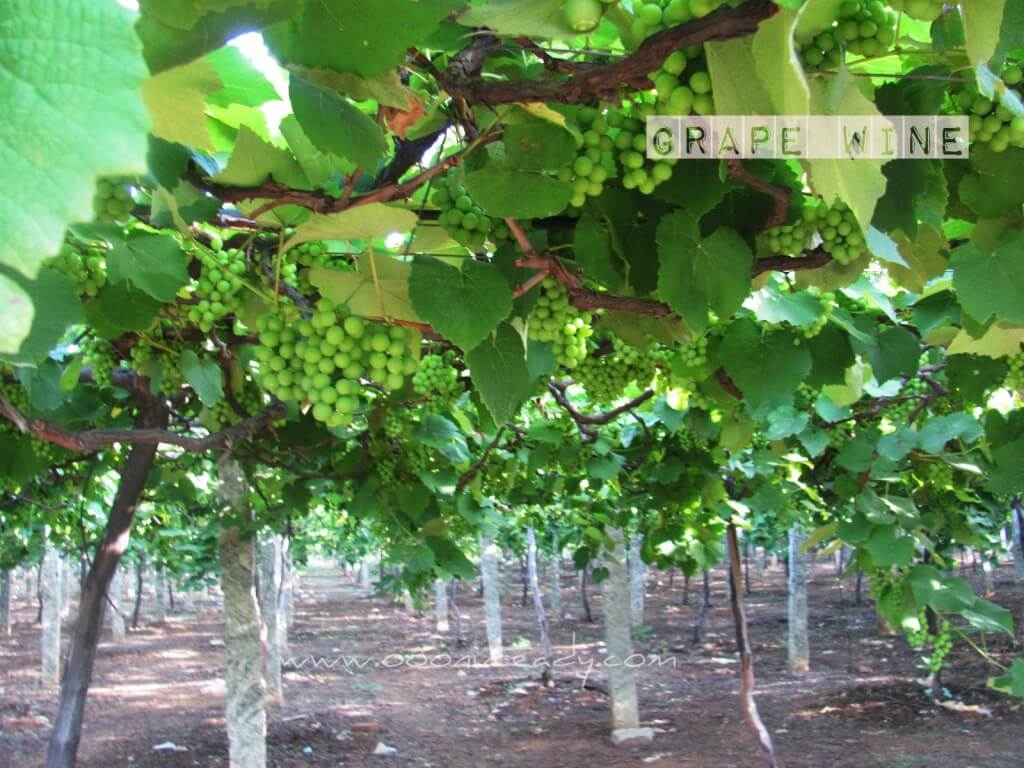 Life has been kind to me and I guess if I don't blog now, I never will. But reworking on old pics and writing a new intro is not as easy as I thought. Nevertheless I am enjoying re-editing the old pics. Some times the same pics look so different after new edits. And that reminds me of my favorite philosophical quote- There is always scope for improvement. :)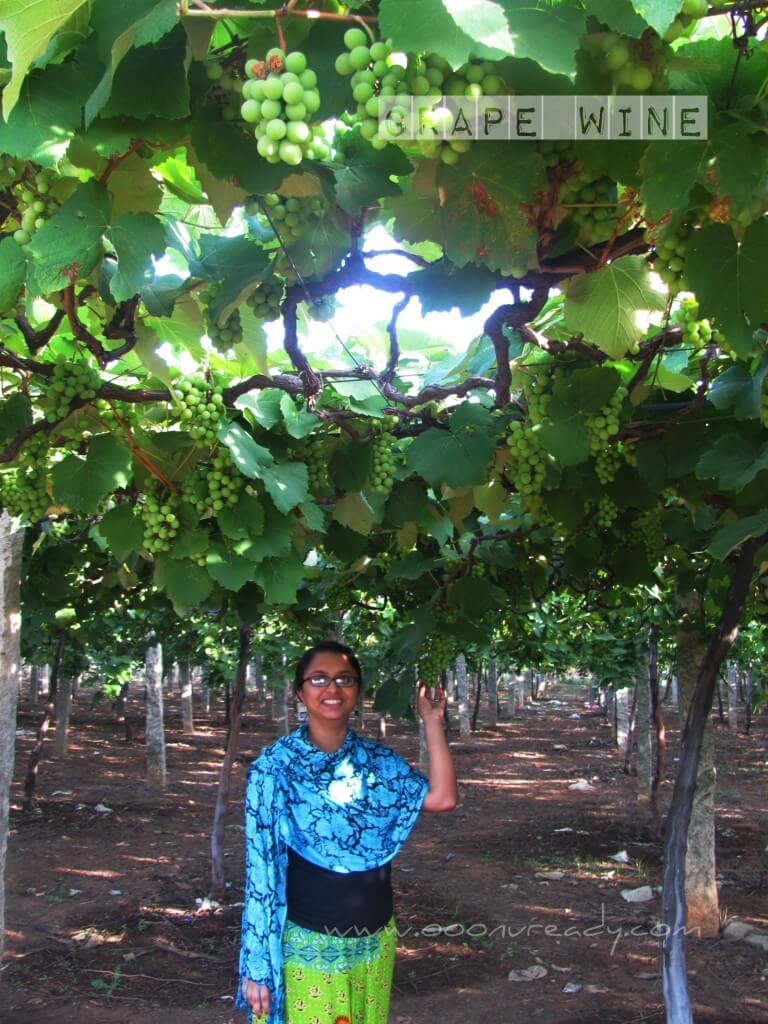 So go ahead and make some wine and enjoy them throughout the year.The process of wine making with family is a memorable experience in itself. So Get ready for that annual gossip time and lots of hard work. Tis the season to be jolly :)
Ingredients for Grape wine
Grapes- 10 kg
Water- 12 litres
Sugar- 8 kg
Yeast- 2 tbsp
Whole wheat grains – a fistful
Cinnamom- 3 pieces
Cloves- 5-6
Caramelized sugar- 1kg
Directions
Wash the grapes well ( we soaked it in brine solution for an hour) and separate them from their stalks. Crush them in a bowl and add them to the jar you plan to use for making the wine.
We used a 20 litre plastic bucket with a lid though I would prefer stone jar any day but this suited the large quantity we wanted to make. If you plan to use water available at home use sterilised water ( mom usually boils water and then cools it) we used mineral water so skipped the boiling and cooling process.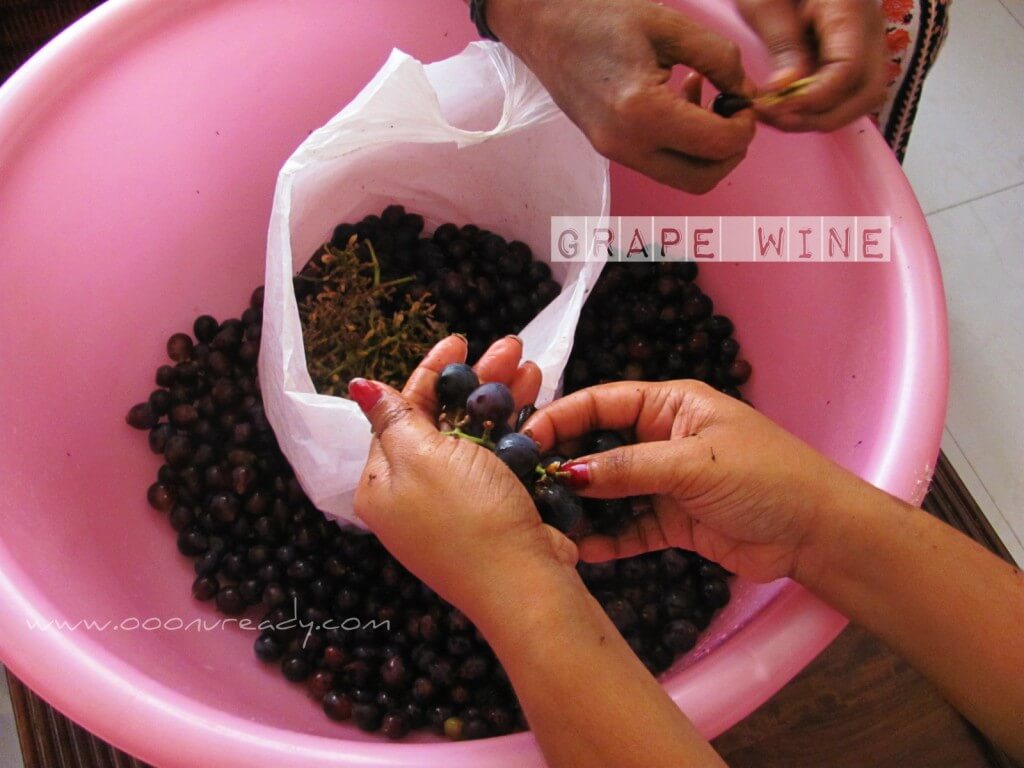 Into the bucket now add the crushed grapes followed by the sugar and water. Add the yeast and in a muslin cloth make a pouch with the wheat grains and spices. Tie this like a bouquet and add this to the grapes mixture. This can be discarded once the grape ferments. Use an exclusive ladle to stir this mixture for the next 7 days after which this bucket should be closed and left untouched.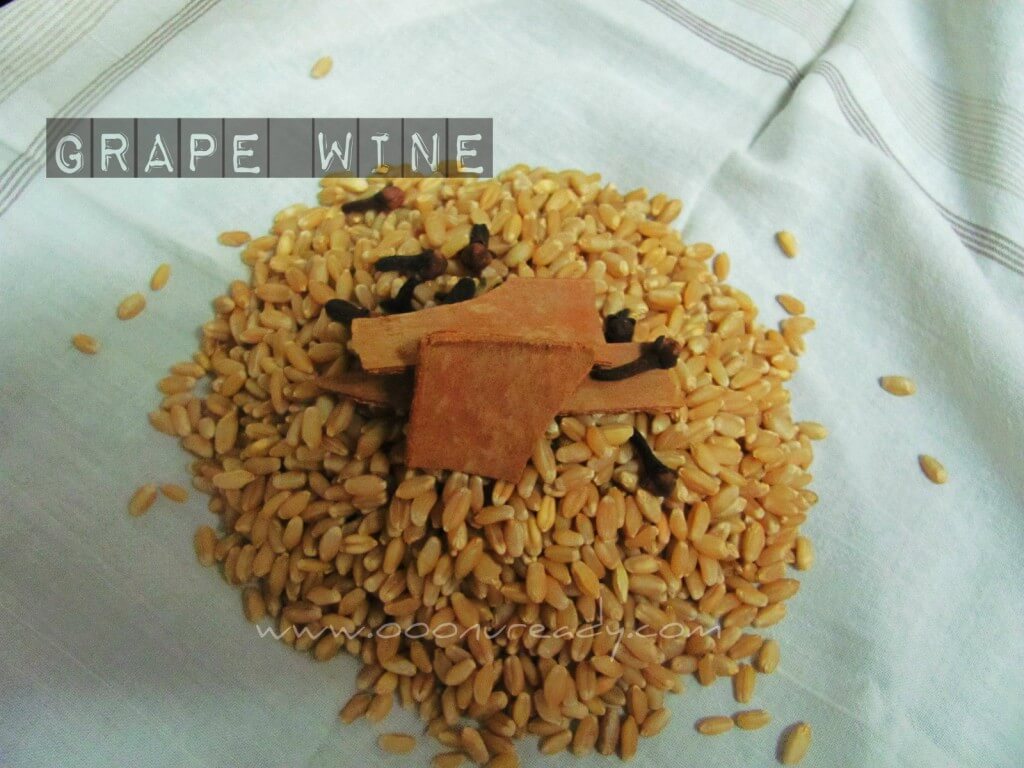 Open the lid after 21 days ( so you stir the mixture once daily for 7 days close it and keep it aside for another 21 days) discard the spices bouquet. The wine would have fermented by now. Now's the time to strain the wine. Use a muslin cloth and strain the wine at least five times before you add colour to it.Now add the caramelized sugar to this wine for colour. To caramelize sugar, heat it with very little water till it becomes dark brown in colour , please take care not to burn the sugar this would make the wine bitter. Let it cool a bit but not for long because then it would be sticky preventing you from mixing it to the wine. Leave the wine untouched for another week and strain it again. In the first stage of filtering you would have strained off the pips and grapes but in the final rounds of straining you will get rid of any leftover sediments and have a clear liquid this can be bottled.
Note:
Be careful with the ladle , straining process. Avoid contamination, so use sterilized equipment, bowls and bottles. This is to avoid your wines from turning into vinegar.
Add more sugar if you want sweeter wines, you can do this during the process of filtering too.
You can avoid the process of colouring it really does not matter.
We add wheat to make the wine strong, if you like it mild skip this step , we are adding yeast anyways.
We made 16 bottles in this batch and have still a few of them lying around and they taste better each year. So Happy wine making and merry Christmas . And stay tuned for more recipes on wine making ( we have rice wine and strawberry wine waiting for you).