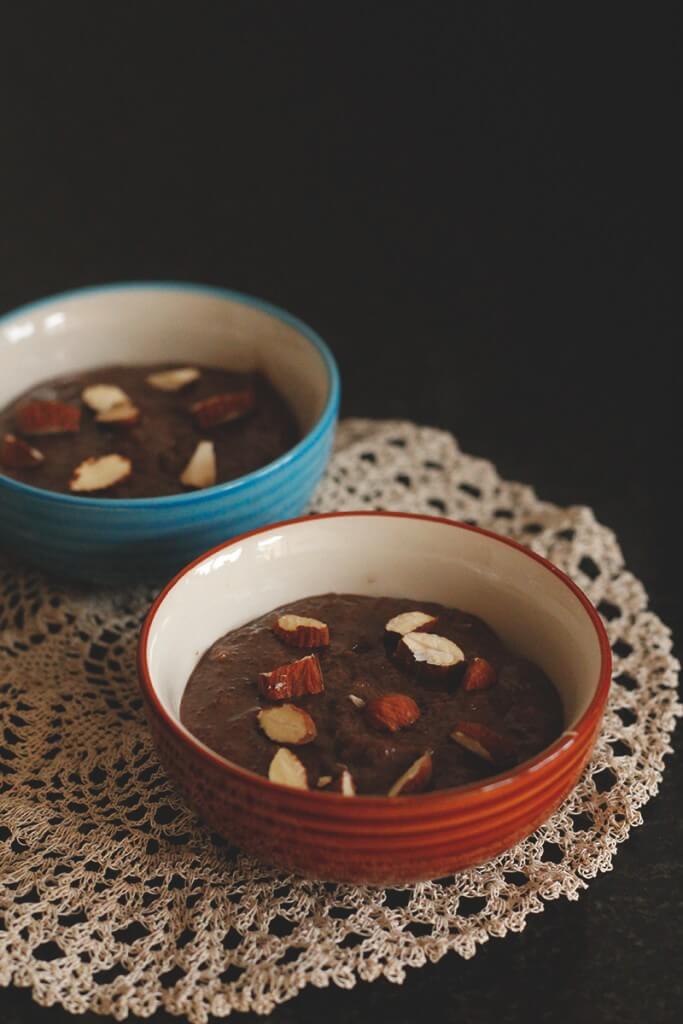 Amaranth chocolate pudding whoa! If you could see me now, you could see me smiling as I nibble these cucumber slices and type this post. I think ever since I started this series, Sarah has sensed my excitement and she refuses to eat. And what upsets me even more is that at her day care they tell me she does not eat a thing and when she gets home she eats whatever I give her. But that's just it. Miss sunshine thinks she can survive on water and air. Sunoj takes out all the over ripe fruits and rotten stuff to show me what a bad negligent mother I am. So as I mulled over what to do with the over ripe Nendran bananas in front of me, I got this tom n jerry kind of zero watt bulb idea. And I managed to feed her the bananas. In fact she asked me for it. The trick was chocolate. I added some amaranth grains to give it a crunch though it tastes a bit rustic. This recipe is more like a breakfast cereal. I have used 70 % cocoa, no sugar and just some honey. The bananas were ripe enough so it imparted some sweetness to the dessert. Well Sarah can't eat the nuts but I had to garnish the pudding for the pic :)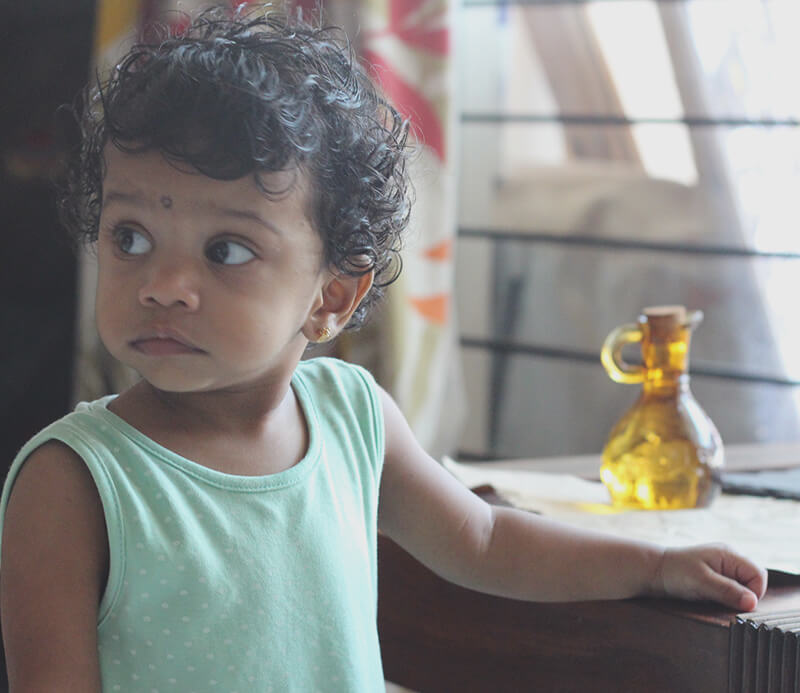 Ingredients for Amaranth Chocolate Pudding
Amaranth grain- 1 cup
Milk- 500 ml
Dark chocolate bar- 50g
Honey – 3 tsp
Nendran banana- 3 (any banana would do)
Almonds- 5-6
Directions
Wash the amaranth grains under a sieve. Pressure cook the amaranth with 1 cup water for 2 whistles. Transfer the grains into a pan, and add milk and chocolate. Cook over medium flame.Keep stirring in between so that the chocolate melts and amaranth does not stick to the bottom of the pan. Peel and puree the nendran banana. When you slice the banana into half take out the middle portion of the banana with seeds. Add the pureed banana and honey to the amaranth chocolate pudding. Keep stirring till the liquid mixture reduces to half the volume. By now the pudding would have thickened.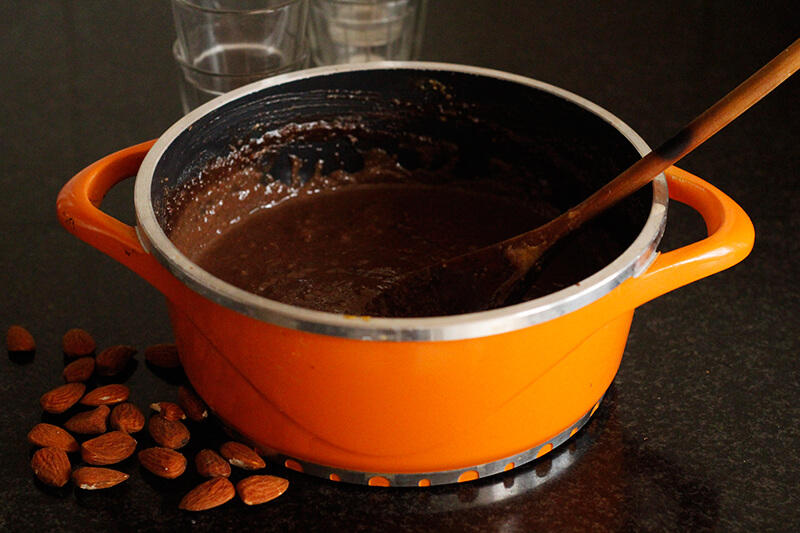 Switch off the stove and take the pan off the flame. Keep stirring as the pudding cools down. Pour the pudding into bowls and garnish with almonds. Serve chilled.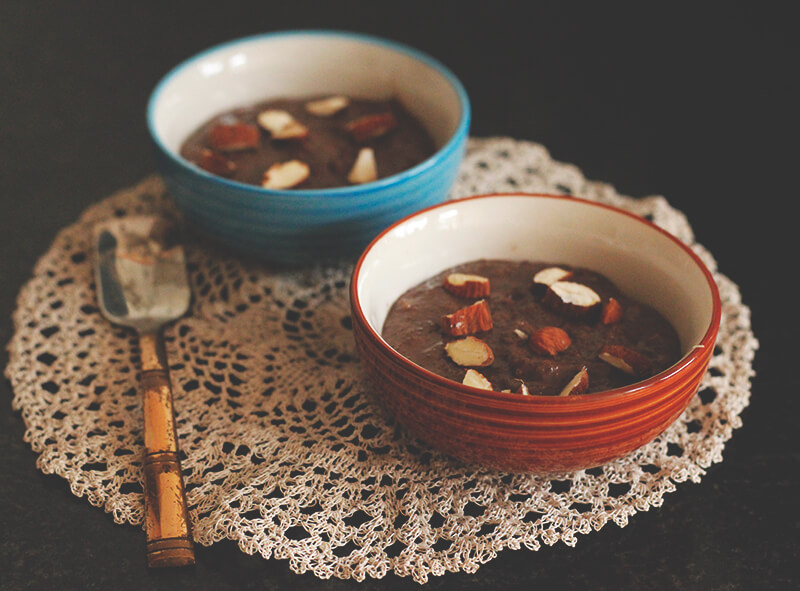 Have never felt better before it feels so good to sneak fruits into a meal and watch your kid have it. I am planning to make this again for Sarah's friends at the day care. I have a different version in mind for a healthy diwali dessert so stay tuned for more recipes and I am feeling confident that I will see the light at the end of this challenge 356 days to go…………..