Sarah is down with fever from her vaccination and kids can be mighty fussy when they are ill. She refuses to stretch her legs because its swollen and I am having a tough time. In situations like this I prefer feeding her something warm and gooey as in something comforting that does not require her to chew a lot. And I also ensure she has frequent feeds because even a simple dose of crocin gives her acidity.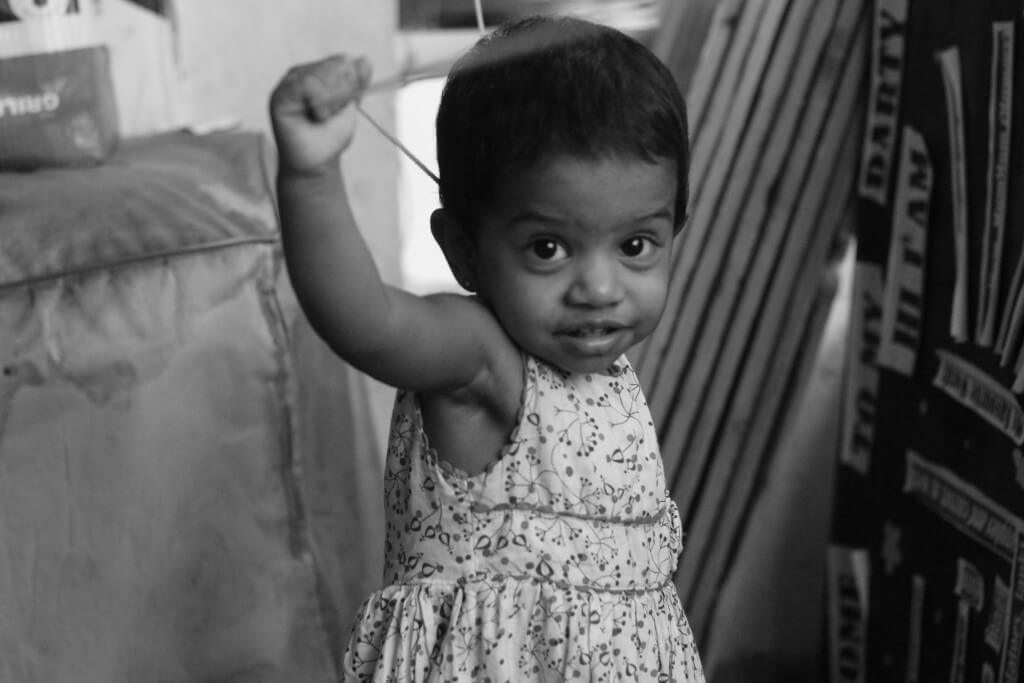 So here's my dish for the day- Daliya pulao. Daliya is broken wheat and we do a lot of recipes with daliya at home. Thanks to my friend Aparna Rae, who kept going on and on about daliya, I began to like daliya and now its Sarah's favourite too. I make biriyani, pulao and kiddie style haleem with daliya. I add lentils, veggies, eggs, meat and fish and try to flavour the daliya differently each time. Today it was lentils plus veggies. I keep it very watery for Sarah because she likes it that way, you can make it less watery too.
Ingredients for Daliya Pulao
Daliya- 1 cup
Split green gram lentils- 1/4 cup
Carrots- 2 small
Onion- 1
Beans- 4-5
Capsicum- 1
Tomato- 1
Garlic- 3 cloves
Cumin- 1 tsp
Turmeric powder- 1/4 tsp
Ghee- 1 tsp
Cardamom- 1
Cinnamon- 1 inch long piece
Cloves- 2
Directions
Wash the daliya and lentil and set them aside. Heat ghee in a pressure cooker and add the whole spices first. When they crackle, add the minced garlic and chopped onions. Saute till the onions start to brown. Now add the tomatoes followed by salt and turmeric powder. Saute till the tomatoes wilt and add chopped beans, carrots and capsicum. Cook the veggies over medium flame for 2-4 minutes. Now add the washed daliya and lentils. Pour in 1 cup of water and pressure cook the daliya up to 1 whistle. Serve immediately.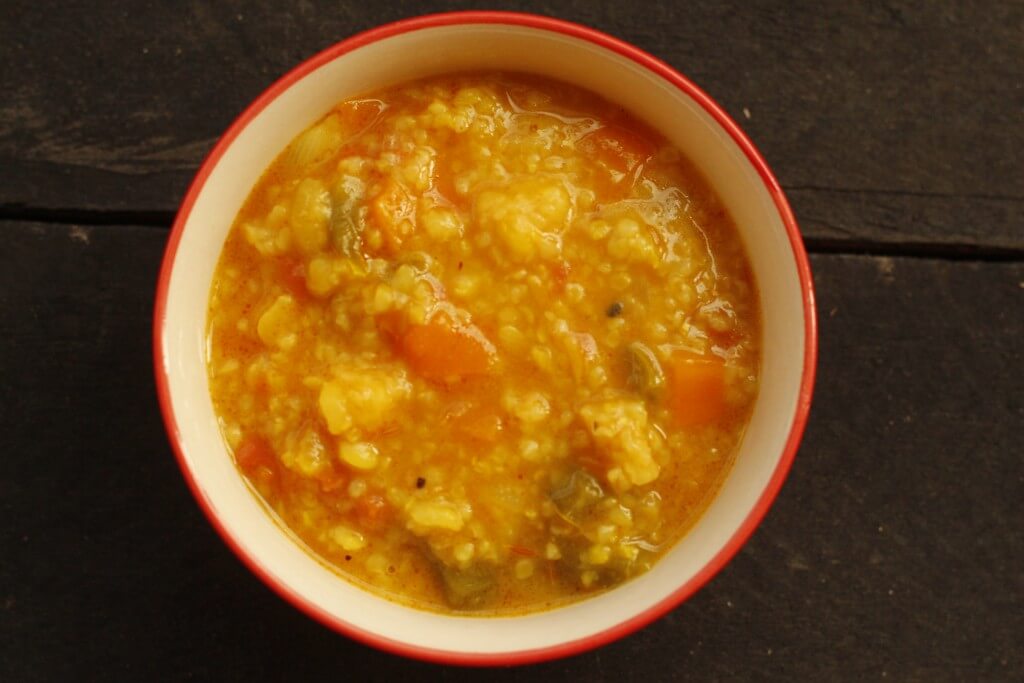 I will be collating the recipes for the week at the end of each week as this would help many of you in meal planning for your toddler. So stay tuned for more recipes and share my links with your loved ones. I am happy to read your comments, so keep writing.