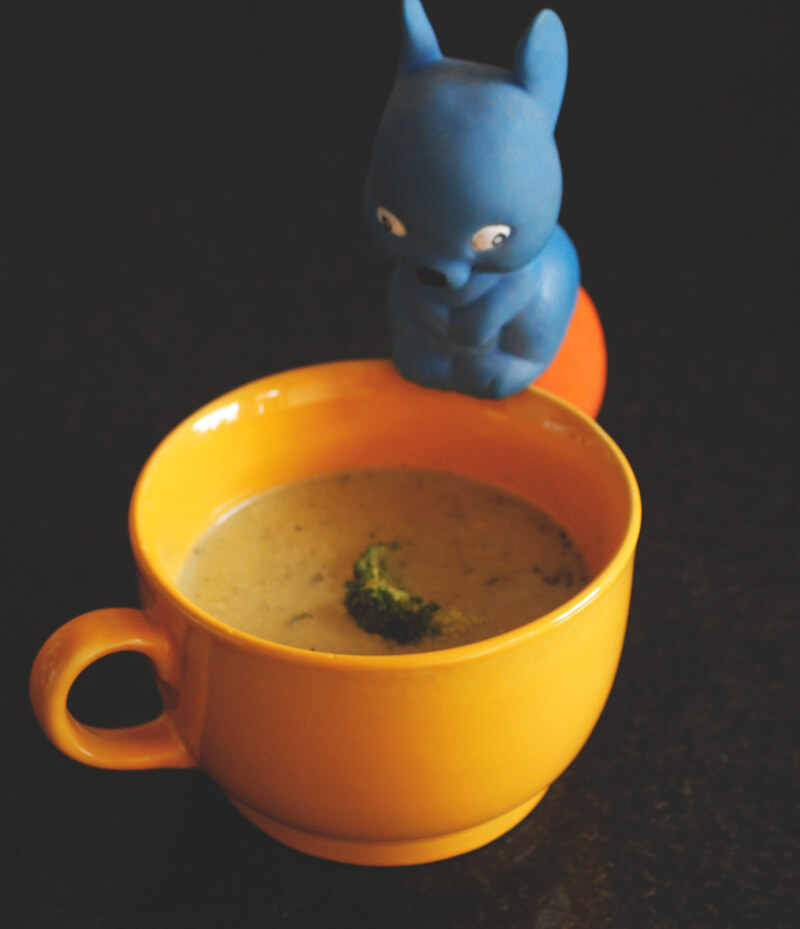 Broccoli chicken soup is what the weather demands in Bangalore today and so I decided to try it for Sarah and us adults. It is so cold here in Bangalore and all I want to have is something that could keep me warm (read brandy,soup and tea- and in the same order). Broccoli incidentally fell into my list of experimental veggies for various reasons. Primary reason to include this in Sarah's diet is because it is a rich source of Vitamin D. Sarah was prescribed vitamin D and calcium because she was not gaining a lot of weight. And that is when I started planning her meals with potential vitamin D sources. Broccoli though is considered a cruciferous vegetable (causes bloating and gastritis) is worth adding to your diet twice a week and so here it is in the form of a soup. My second reason for including this vegetable into our diet is because it is proven to work miracles for controlling one's cholesterol levels and I am trying to control the cholesterol levels of the adults at home.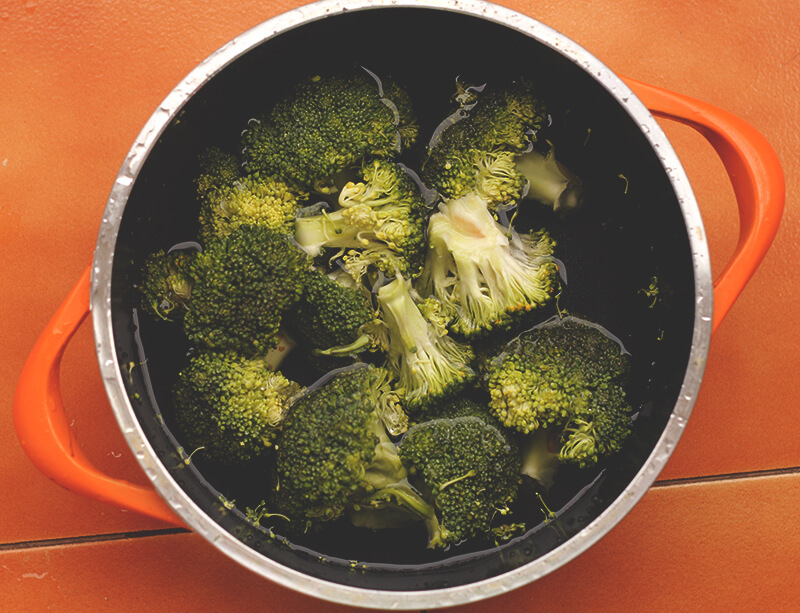 Steamed broccoli is ideally the best way to have this vegetable but since it does not work with Sarah, I thought of the soup. Also, I wanted to get chicken into her diet and soup was the only way to camouflage chicken. This is a very easy recipe, I did not have chicken stock so I made mine with a chicken breast (I did not have chicken bones too). I am planning to try a broccoli bread next time. Hope the power is stable as I bake my bread and the weather calms down to help my bread rise.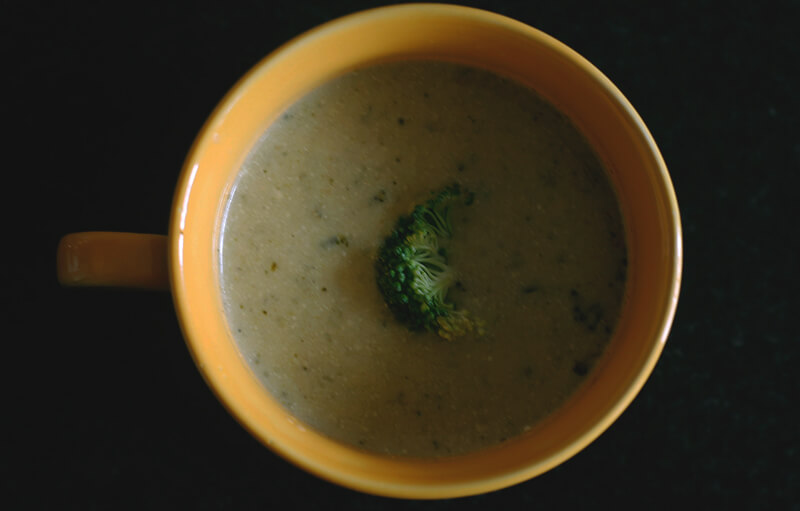 It's diwali today and I can hear the crackers bursting outside. People have been praying for the rains to stop so that they could burst crackers. Sarah is excited to see the lights and crackers and I can hear squealing with excitement. I need to join her so here's the recipe for today. And the props for today's soup was handed to me by Sarah. She understands its a shoot when she sees me take the camera out of my cabinet. So she insisted I use chunnu(the blue mouse) and munnu(orange duck). The best part of these shoots for the toddler challenge is that there is a lot of props lying around all the time and I love the fact that they are all captured in these shoots, I think Sarah will be happy to see her friends when she grows up and learns to read.
Ingredients for Broccoli Chicken Soup
Broccoli- 300 g
Chicken- 1 boneless breast
Onion- 2 medium size ones
Fresh cream- 100 ml
Water- 2 cups
Celery- 2 stalks (1 for stock and other for garnish)
Carrots- 2
Pepper- 1 tsp
Salt- 1 tsp
Butter- 2 tsp
Directions
Prepare the chicken stock first. For this clean the chicken and cook it with the water, salt, celery and pepper for 1 hour. Take the chicken out after an hour and set the stock aside. Heat the butter in a wide mouthed pan. Saute the onions till they soften and add chopped broccoli and carrots. Cover and cook for 5- 10 minutes and switch off the flame. Puree the broccoli and carrots with 1/4 cup of chicken stock. Now transfer the pureed contents back into the pan. Heat the puree along with the remaining stock. Add little salt and pepper if required. Bring the soup to boil and add the diced chicken. Let the soup simmer for 10 minutes and now add the cream. Stir the soup for 2-5 minutes and bring it again to boil. Garnish with some celery and take it off the flame. Serve with croutons
I think I love how aesthetic broccoli looks in comparison to the country cousin- Mr cauliflower but this does not mean I am gonna give up cauliflower, just that I stayed away from both these friends because they were cruciferous and it gave Sarah tummy aches every time she had one of these. I guess that phase is over because she seemed fine today so there will be more brocco-cauli conversations in the days to come. And this is me signing off- we are gonna have some soup and watch the fire works snuggled under our blanket. Stay tuned for more posts. Till then, stay blessed, eat healthy.