I don't know why kids love spaghetti but it so happens to be the most favourite pasta loved by every kid. We loved spaghetti as kids but as we grew up we found it messy to eat and we moved over to penne and elbows. Last week when I visited my friend Aparna, she made this amazing spaghetti with chicken and mushrooms in wine sauce. I had Sarah with me and Aparna offered her a bowl of spaghetti. This was Sarah's first spaghetti bowl. And she loved it. It did not have the mushroom chicken sauce but Sarah was happy to have it plain. So I decided to try some whole wheat semolina spaghetti for her. I got a pack of Organic spaghetti from Lumiere organic store yesterday and made it for her playschool lunch box. At first I thought I would boil and send some plain spaghetti and then I remembered how she loved spices these days. So I did a simple herbed garlic butter sauce and poured it over the spaghetti. I told the play school care takers to leave the spaghetti box with Sarah rather attempt to feed her and that she could manage eating her spaghetti on her own. I am happy to find the box empty after Sarah came home and Sarah was super excited from morning when she saw me clicking pics of Spaghetti. Now we have an Italian foodie at home, I am happy.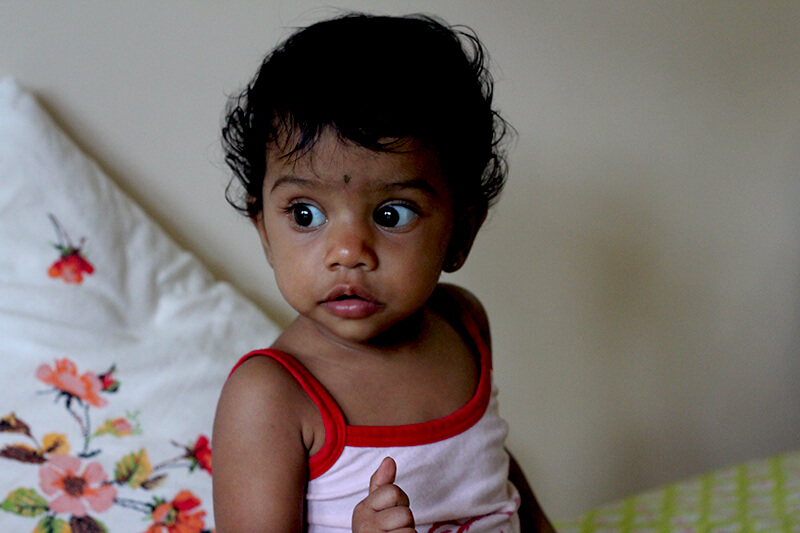 I had qualms about feeding her the all purpose flour version of spaghetti but the whole wheat semolina options has relieved me. Sarah was too hooked upon maggi and yipee when we made it once in a while. I guess she is in love with the long stringy appearance of noodles and spaghetti. I am hoping to do the healthier option (spaghetti) whenever she cries for maggi :)
Ingredients for Garlic Basil Spaghetti
Spaghetti- 50 g
Salt- a pinch
Garlic- 2 cloves
Butter- 2 tsp
Basil- 1 tsp
Water- for boiling spaghetti
Directions
Boil the spaghetti as per package instructions with water and salt. Cook till al dente and strain the pasta.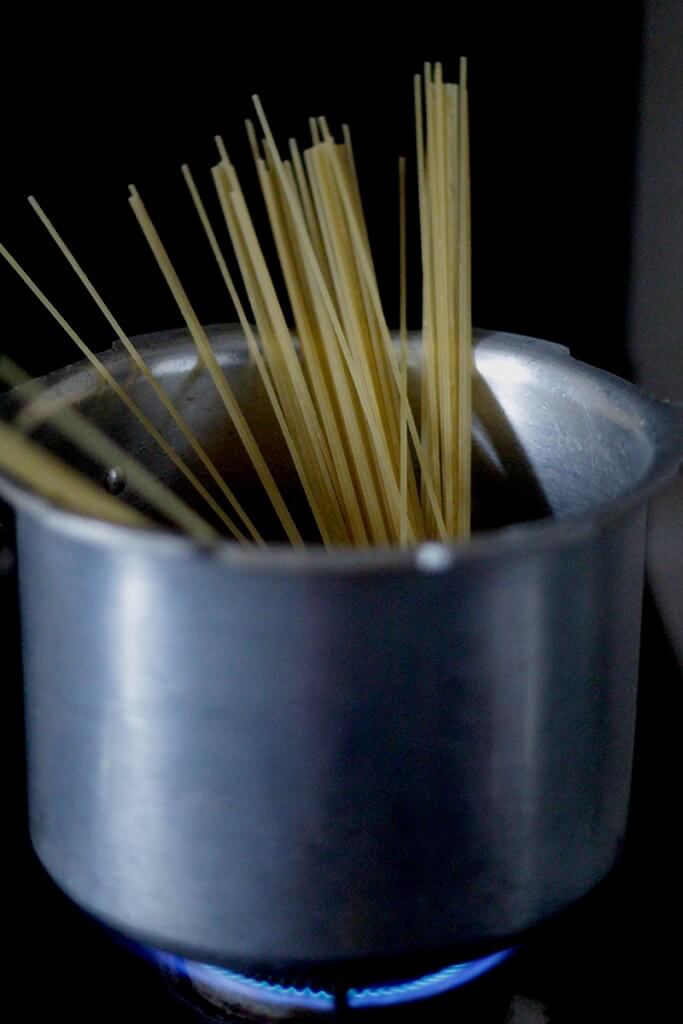 Pour some cold water over the pasta to prevent it from cooking any further. Heat the butter in a pan and saute the garlic till it browns. Add the basil and gently stir the pan so that the basil gets mixed evenly in the butter. Do this over low flame. Pour the butter over the spaghetti and toss the spaghetti. And you are done. With a dash of chili flakes and olive oil instead of butter you have the aglio olio for adults. So I just had a bit from her bowl with some chili flakes after the shoot :) It is the easiest pasta recipe ever.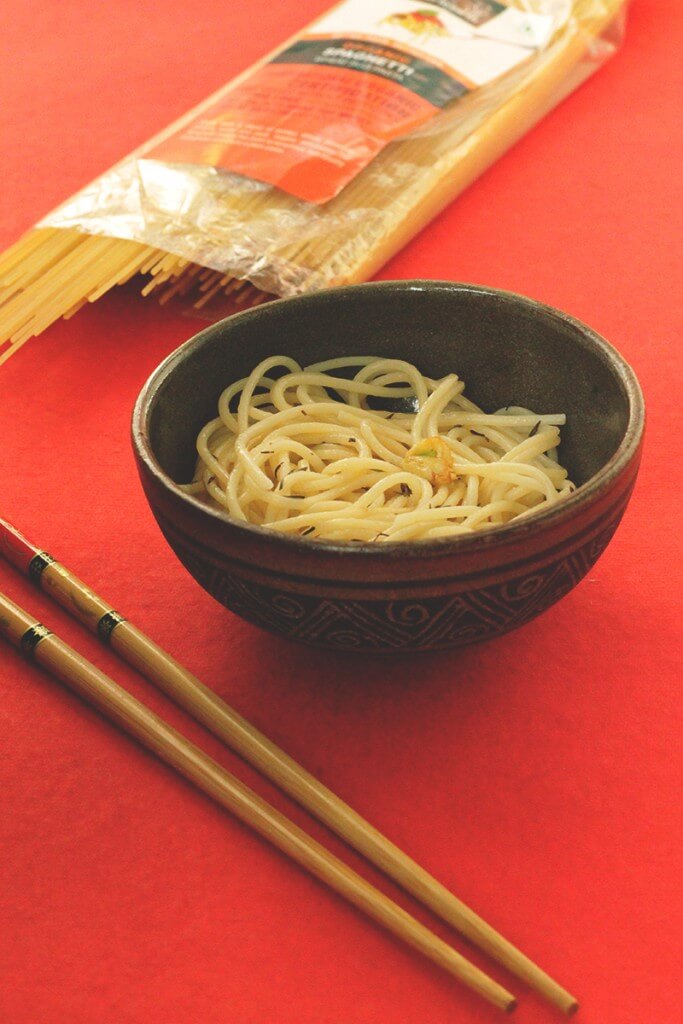 I am on vacation from the 22nd but toddler challenge will be on. We are heading to Mumbai so I hope to do some Mumbai treats for Sarah. And we will be back on New Year. Stay tuned for more updates till then. And guess what I am featured on Deccan Chronicle for my panettone recipe. The recipe is scheduled for this week. Meanwhile you can read the recipe here http://epaper.deccanchronicle.com/articledetailpage.aspx?id=4339729