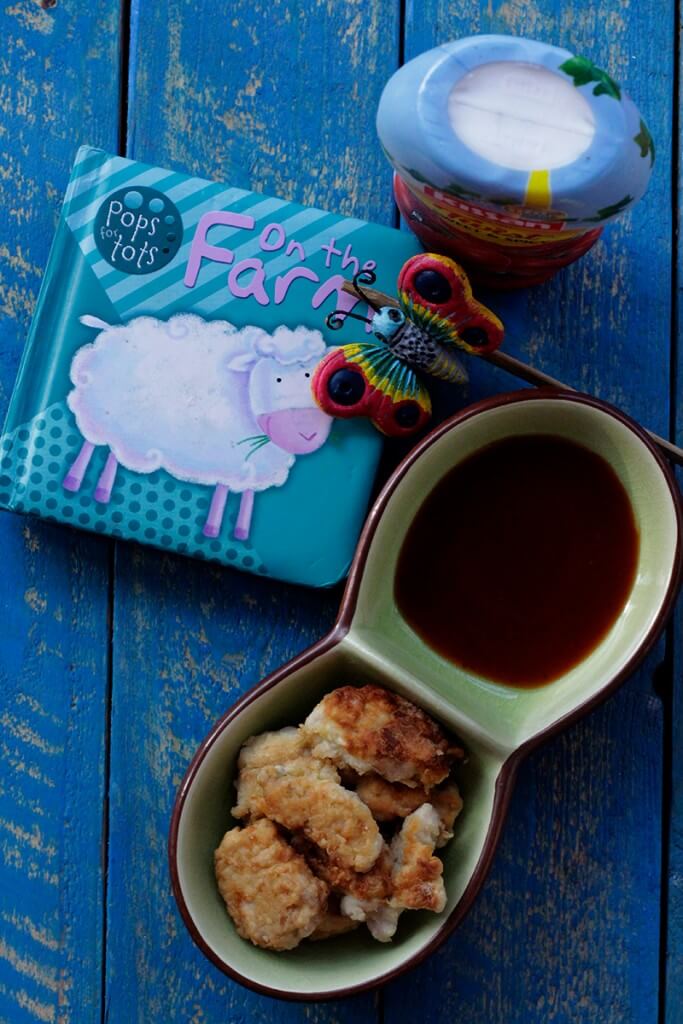 We have all been extremely unwell with the flu and plus the workload at work, I guess the toddler challenge is crawling at the moment. Sarah is still recovering. She coughs a lot at night and sometimes pukes because of her irritated throat. She seemed a little better yesterday so I made her some lemon vermicelli which is a variation to the regular lemon flavoured rice.
Today morning while making some fish curry for my husband, I tried doing this batter fried fish for Sarah. I thought the crisp coating would interest her, but she peeled off the coating and had the fish. This is the first time, I saw her eat fish and she did not seem to hate it, so I assume fish can be introduced into her regular diet. I am not so happy with her toying with the food around and it breaks my heart to see the mess she creates each time she has her meal. The weather here in Bangalore is cloudy and I am worried we are all gonna take some time to recover, so forgive me for not being able to stick to my challenge, but I assure you, I wont end this effort. I know its been a motivation to many of you out there. So drop in a line, if you tried out any of these recipes and watch out this space for more action.
Ingredients for Batter fried fish
Seer Fish- 100 g
Flour- 1/4 cup
Whisked egg- 1
Salt- a pinch
Pepper- a pinch
Oil- for frying
Directions
Wash and pat the fish dry and marinate with salt and pepper. Cut it into chunks. Prepare a plate with the flour and bowl next to it with whisked egg. Heat oil in a wok and keep it hot to fry immediately. Coat the fish chunks in the flour first and then dunk it into the whisked eggs. Now coat it back with flour and drop it into the oil. Fry the fish over medium flame till it cooks evenly and is golden yellow. Drain the fish on a paper towel and serve with some ketchup.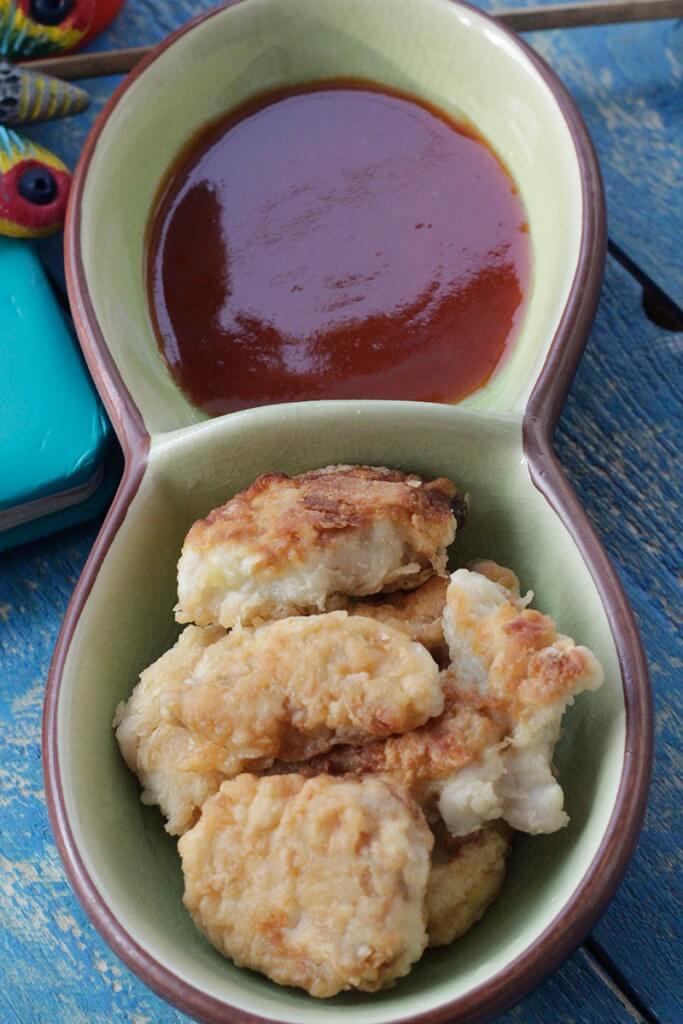 Ingredients for Lemon Vermicelli
Lemon- 1
Rice vermicelli- 200 g
Green gram lentils- 1 tsp
Curry leaves- 4-5
Mustard seeds- 1/4 tsp
Turmeric powder- a pinch
Asafoetida- a pinch
Oil- 2 tbsp
Salt- a pinch
Directions
I have used instant rice vermicelli that you can cook in 5 minutes in boiling water. Follow the package instructions to do this. Heat oil in a wok and add the lentils first. When the turn red, add the mustard seeds and curry leaves. Once the mustard splutters, add the turmeric powder, asafoetida and salt. Saute for 2 minutes and add the cooked rice vermicelli and toss the vermicelli thoroughly. Squeeze the lemon over the vermicelli and toss it thoroughly and the lemon vermicelli is ready. Serve immediately with a chutney of your choice.