Upma or upumavu as we malayalees call it, often translated as salt mango tree, is a popular South Indian breakfast item. Every friend of mine tells me their mom's upma tastes the best. I guess there's something maternal about upma that every kiddo feels nostalgic and homesick for their mom's upma. I believe my mom makes the best upma in the world and no matter how hard I try, I am not half good as she is. But being a mallu mom, its my duty to perfect upma and make Sarah crave for my upma in the long run :) Upma also happens to be an easy breakfast item that can be prepared in a jiffy. So I decided to make upma an hour before we decided we would go for the morning mass. I was not sure if Sarah would eat this one because it had green chilies and ginger but she didn't seem to mind. I am hoping she will crave for her 'amma's' upma some day and in this hope I am practicing to perfect my upma, just to re-create mom's magic every time I do this. I guess the trick is in using roasted semolina, the typical Kerala brands if you can lay your hands on. The other pre-requisites are coconut oil, grated coconut, tomatoes and lots of curry leaves. I have recently started using a new trock, which has made the upma softer. Will write about this in directions, this trick will ensure your upma is not lumpy. Now I don't want to debate on which version of upma is authentic Indian upma but this is how my mother makes it and its the best upma to me and my daughter loved it too, so this version is here to stay with the coconutty flavours.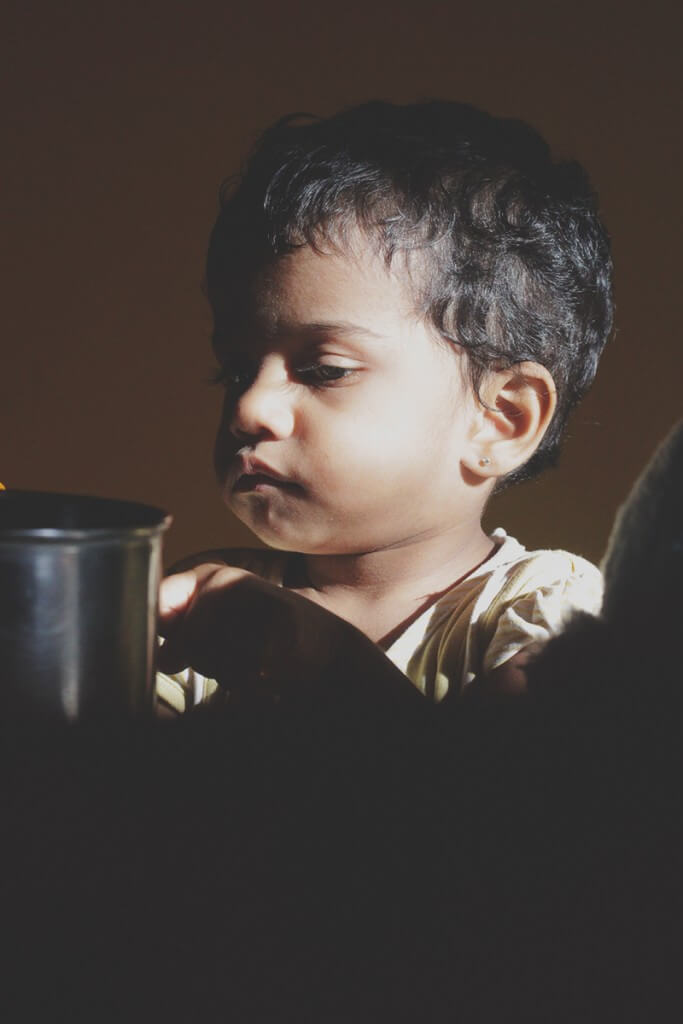 Ingredients for Upma
Rava/Semolina- 2 cups
Onion- 1
Ginger- 1 inch long piece
Green Chilies- 2
Curry leaves- 10 leaves
Tomatoes- 2
Salt- 1/4 tsp
Water- 1.5 cups (Hot water)
Mustard seeds- 1 tsp
Grated coconut- 1/2 cup
Coconut oil- 3 tsp
Directions
Start by roasting your rava in a wok or use roasted rava instead. Heat oil in a wok and add the mustard seeds first. After the mustard seed splutters, add the finely chopped onions, ginger, green chilies and curry leaves. Saute them till the ginger has browned. Now add the tomatoes and salt and saute till the tomatoes break. Normally we added water after this and that too normal room temperature water. But the changes I have made is that, I add the roasted rava after this and saute it with the tomatoes. I stir them well to coat the spices onto the rava. I then add the hot water slowly ensuring I stir the upma well to avoid lumps. And very soon the upma starts simmering. Since the rava is roasted and water is hot, your upma cooks very fast. Add the grated coconut and stir the upma and it will look nice and shiny in 8 minutes from adding the hot water. Switch off the flame and the upma is done.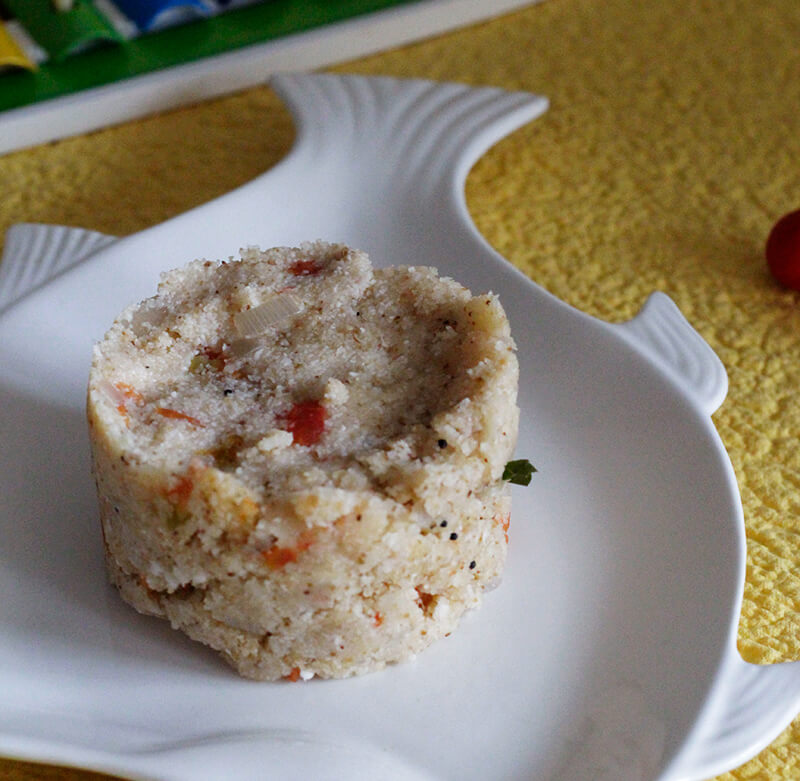 We have our upma with bananas and I love this these days though with the tomatoes this upma can be had as it is without any chutney or sambar. The addition of hot water makes the upma so soft it just melts in your mouth. If served warm your kid should not find it hard to chew. Stay tuned for more toddler posts this is cranky momma signing off.