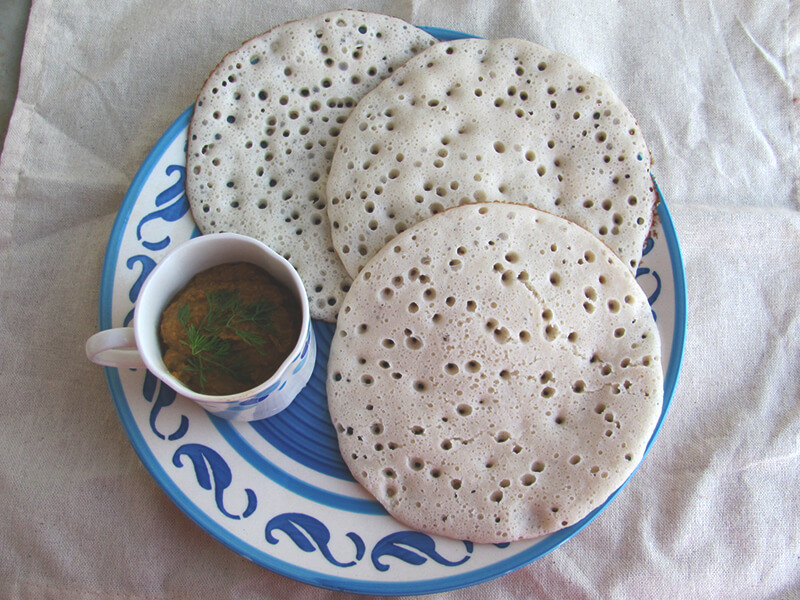 We often go to local tiffin centres for breakfast on saturdays and it so happened that my cousin brother and I ordered Set dosas also known as kal dosa this time. Sarah was fascinated with the dosas and the chutneys and dug into both our plates. She loves idlis and never has dosa at home which got me thinking if she loved these dosas for their texture. So I decided to make Kal dosa for dinner tonight. The last time I made these was when I was pregnant and I loved the dosas made on my stone tawa back then. We have given up rice based stuff for breakfast these days so I don't bother making appams, idlis or dosas except for Sarah. So it felt nice having these for dinner. Sarah is down with cold and was binging on rusk the whole day but she was happy to eat half a dosa. These dosas are quite thick so half a dosa is quite filling for someone like Sarah. I have used old pics from my archive because I did not want to click pics with cranky Sarah around. I guess this is what I will have for breakfast and Sarah can dig in whole heartedly. That reminds me appams are on the list too, Sarah loves them.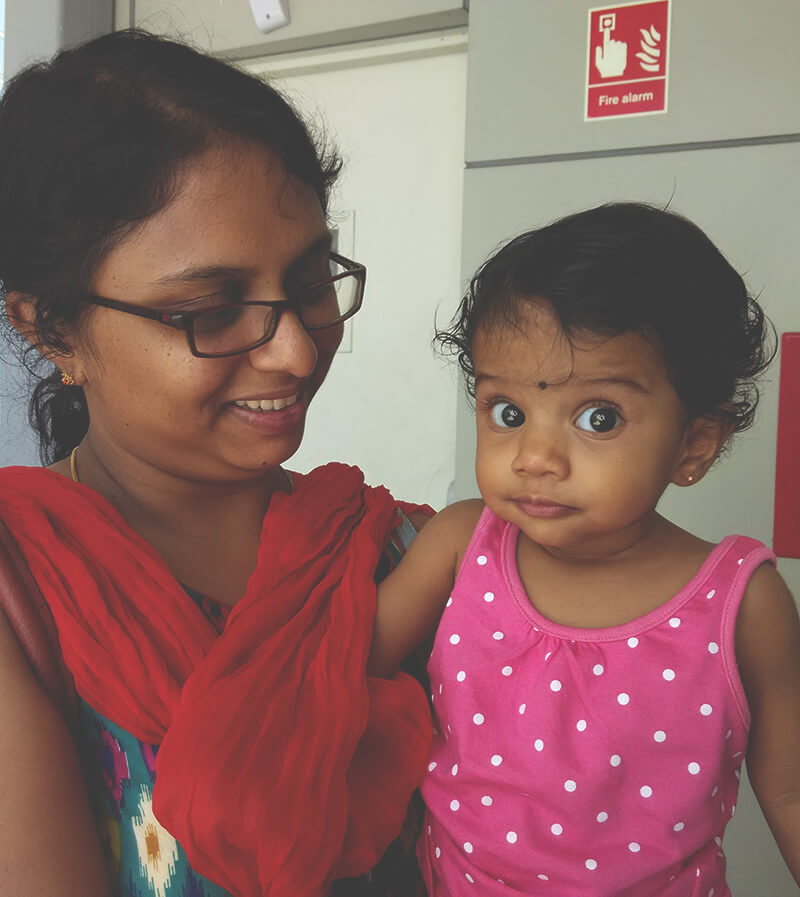 Ingredients for Kal Dosa ( Recipe courtesy- cooking4allseasons.blogspot.in)
Parboiled rice- 1 cup
Raw rice- 2 cup
Urad dal- 1 cup
Fenugreek seeds- 1/4 tsp
Directions
Soak the rice and dal for 5-6 hours and grind to a smooth paste along with little water and the fenugreek seeds. Let the batter ferment for 6-8 hours, preferably overnight. Grease the cast iron pan with little oil. If you are using a non stick pan you would not need the oil, but the grease enhances the flavour. Pour a ladle full of batter onto the greased pan.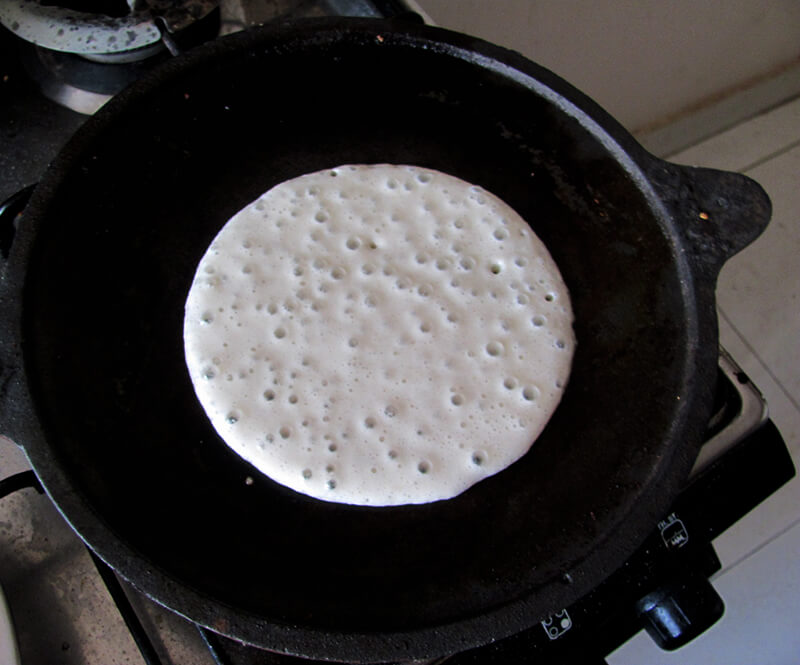 Don't spread the batter too thin like the normal dosa. Cover the dosa with a lid. Remember you don't flip over a Kal dosa unlike the regular one. Like Appams these dosas are cooked on one side and covered with a lid to cook the top under steam. When you lift the lid you will see holes in the dosa and the bottom would have become crisp. Serve with piping hot sambar and chutney. I have often seen these dosas with vegetable kurma so that's an option too.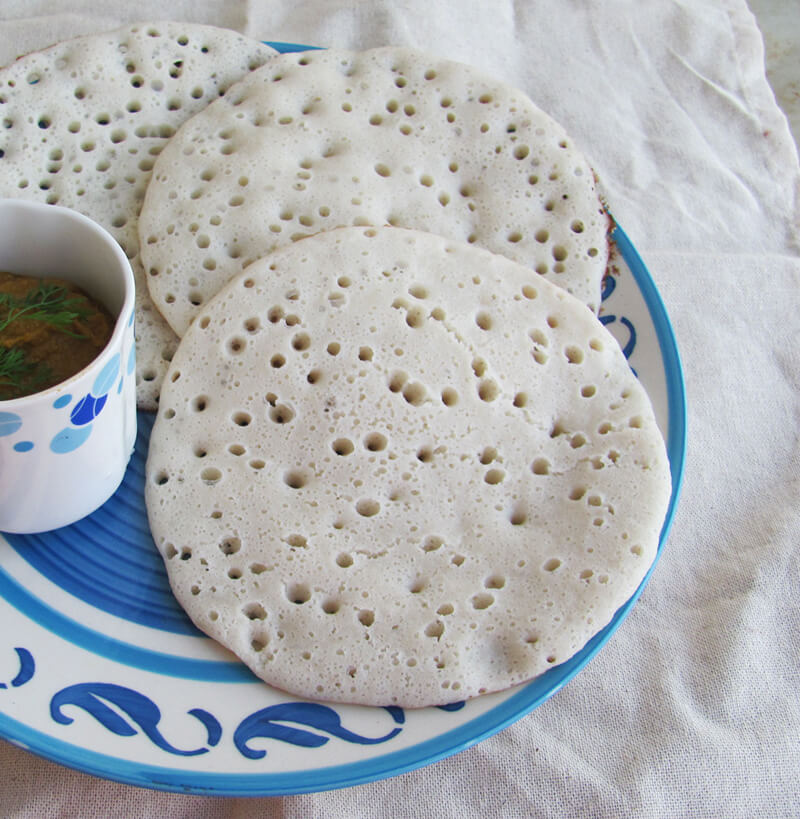 Do you have a favourite toddler recipe, you would like to share with me, write to me and I will try it for Sarah. It's day 33 and I have 332 days to go. I could use some help guys. Write to me. See you tomorrow with an exciting recipe. Till we meet again, stay blessed and eat healthy.