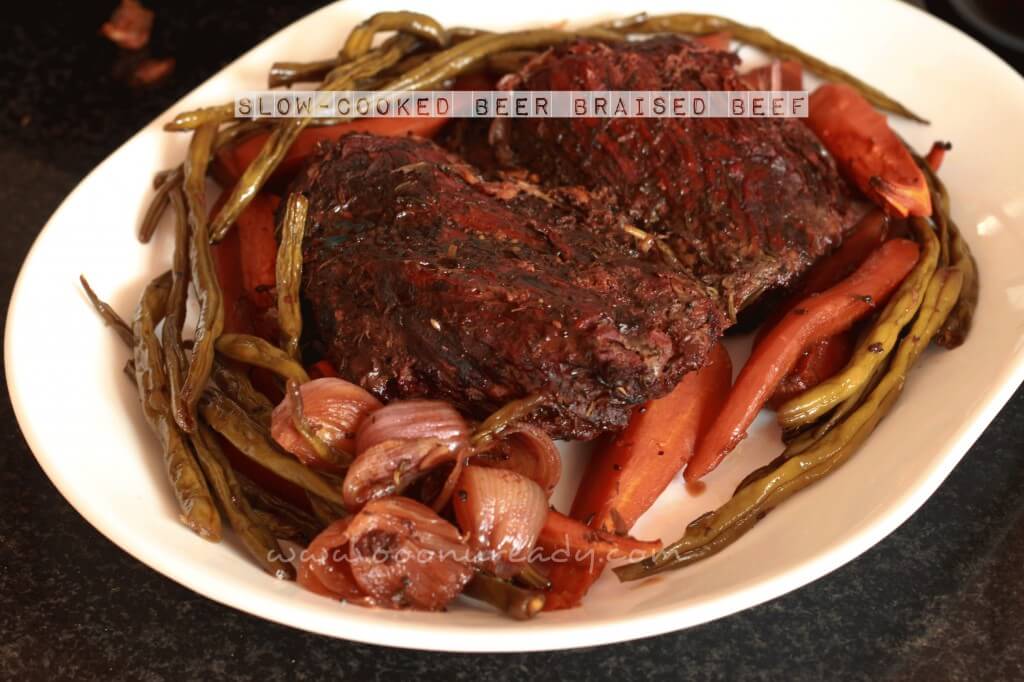 After a week long of TLC programmes hubby dear and Manno bhai decided to have some hard core cook out sessions. Being lazy by nature, they skipped the barbecuing part, saying the grill has not been cleaned for ages and we plan a lunch, bbq is no fun in the afternoon and blah, blah, blah. So the baton was handed over to me as usual. I have never been a fan of steaks. But then the majority at home voted for slow cooked meat and we ended up doing pork and beef the same day. Now another thing that worries me a lot when I do baking is the amount of gas I waste in my oven. Since we still haven't applied for the government licensed gas which could have been way cheaper than what we pay at the moment for private gas, I avoid baking in my oven. I stick to the microwave oven for most of my baking and my induction cooker for the cooking part.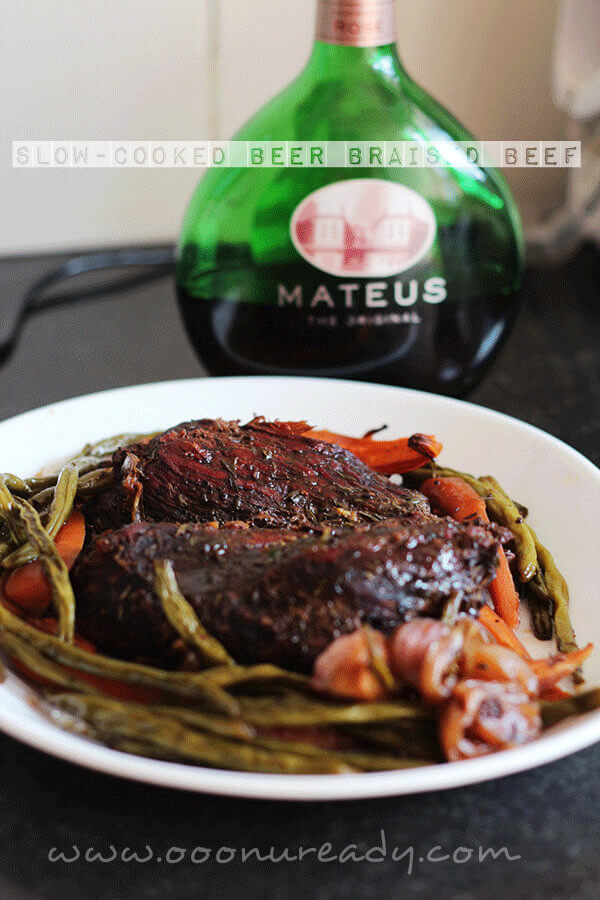 But slow cooking meat for 6-8 hours is definitely not something I would like to do in my microwave oven especially with severe power shortage in our apartment. So I resorted to sacrificing my gas oven for 6-8 hours. Having read too many recipes, I ended up with an eclectic version combing all of them. I must say I am pretty impressed with the results except for two shortcomings. Sometimes it is important to discuss the shortcomings.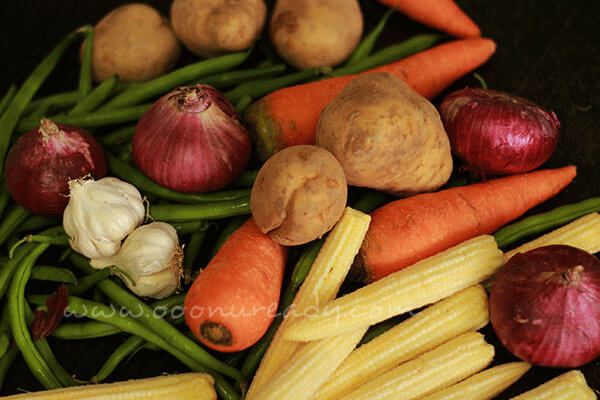 To begin with, discussing shortcomings will sort out the qualms for most readers who think the dishes that come out of my oven is perfect. It is not always that way. For instance, I thought the beer would break down the meat faster but I was not happy with the end result. Maybe the cut of meat we chose from our butcher was not up to the mark or we don't know to differentiate between good cuts of meat. I was told it is a shoulder of the beef and I thought it would be easy.
I wanted it well done, and I thought my meat was between rare and well done. I also think this preparation should have a sauce because despite the marination the meat felt bland to our Indian palate. But a day after this meat made a great filling for sandwich along with the assorted veggies.
We did this 1 month back before lent and this post was saved in the drafts because I did not want to post any non vegetarian dishes till Easter. I was e home for Easter this time so I could not post this on time.
Belated Easter wishes folks! Now that we are off lent, I am going to post all the pending non-veg treats. Enjoy!
Ingredients for Slow-cooked beer braised beef
Beef- 2 kg (I used shoulder)
Onions-4
Carrots- 6
Beans- 15-18
Garlic- 6 cloves
For the Marinade
Beer- 1 pint
Dried Thyme- 1 tsp
Dried Marjoram- 1 tsp
Paprika- 2 tsp
Salt- 1/2 tsp
Pepper crushed- 3 tsp
Minced garlic- 8
Barbecue sauce- 2 tsp
Directions
Peel the vegetables and slice them into long strips. Marinate the beef in beer, salt, and the spices( thyme, pepepr, bbq sauce and marjoram) and minced garlic for 5 hours. Cut the onions into large chunks.After 5 hours slow cook the beef for 5 hours at 100 degrees.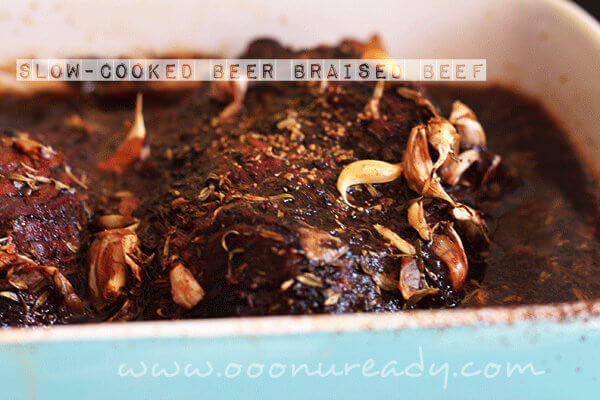 I prepared a herb bouquet with bay leaf and fresh rosemary and left it in the casserole as well. If you feel the beer has evaporated by half time add some stock.
To prepare the beef stock I used 3 bouillon cubes mixed in 2 liters of water. I used this towards the end of my cooking which is after 3 hours of slow cooking. Now add the garlic cloves, onions and veggies on top of the beef when there is an hour left and continue cooking.
After 5 hours the meat would have softened and become tender. Served the meat and veggies with garlic bread.
Bon appetit! Hope you will try this recipe and let me know your feedback. I have a killer pork recipe that was slow cooked the same day. Stay tuned for more recipes and enjoy this lip smacking beef meanwhile.