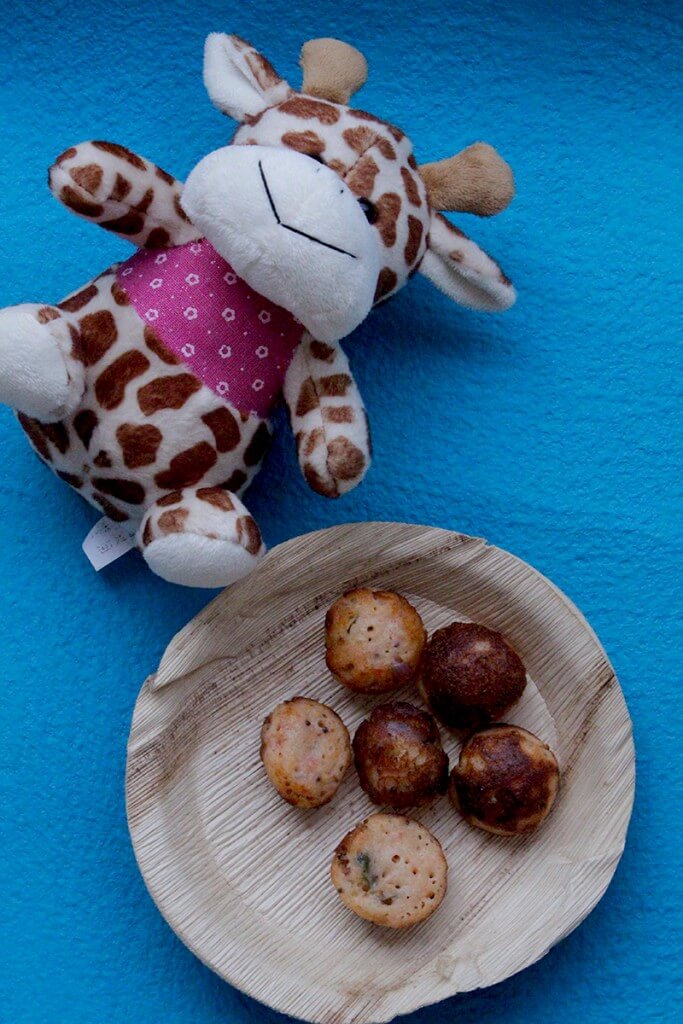 Paniyarams or Paddus as it is known in Karanataka is the coolest thing ever. If you have some dosa batter, your possibilities to innovate is unlimited. Puree any veggies, add some fruits, meat, or cheese and pour it into your paniyaram pans, what more can you ask for- these dome shaped cuties, with win your kiddo for sure. So today we were doing dosa and Sarah is not a great fan of dosa, so I converted a part of the batter into these paniyarams. I could have done the simple version without any veggies, but I wanted to use these carrots. We are starting our vacation on the 22nd, so I thought I should start cleaning my refrigerator and that means I will have to use up all the veggies around. I can't wait for the vacation to begin, I am dead tired with the unending list of chores and shoots these days. So for parents like me who want to do something in a jiffy but have no time to begin from scratch, use your leftover dosa batter to make cute paniyarams and keep your cutie pie happy.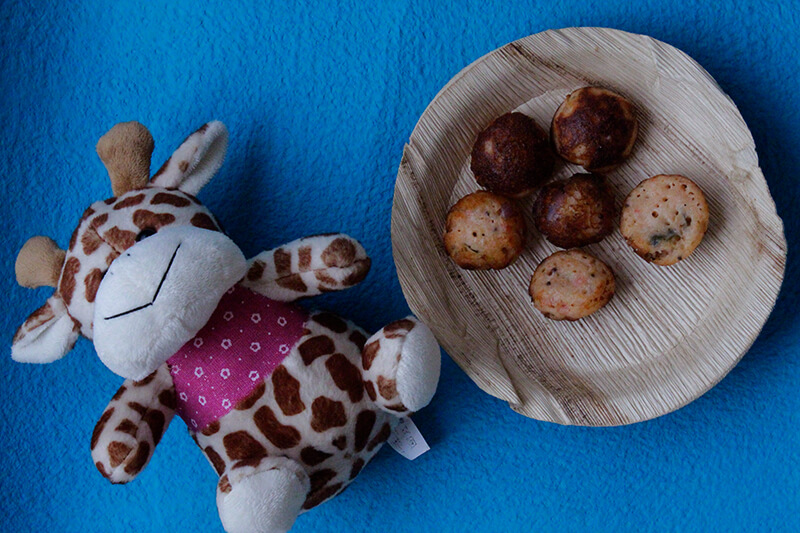 Ingredients for Carrot Paniyarams
Carrot puree- of two small carrots
Dosa batter- 2 cups
Mustard- 1 tsp
Salt- a pinch
Onion- 1 finely chopped
Curry leaves- 5-8 leaves
Cumin seeds- a pinch
Oil- for frying
Directions
Puree the carrots after peeling them. Prepare the tempering by heating 2 tsp oil and adding the cumin and mustard seeds. When the mustard splutters add the curry leaves. After a minute, add the tempering to the dosa batter. Now add the chopped onion, salt and carrot puree. Mix the batter thoroughly. Heat the paniyaram pan and add 1/2 tsp oil in each of the depressions. Pour spoonful of batter after the pan is hot. Cover the pan with a lid and cook the paniyarams til the bottom of each paniyaram is golden. Since you cooked the paniyaram with steam you need not flip over the other side. Serve warm with chutney or just as it is.
Note: If you are making dosa batter from scratch- soak 1 cup raw rice and 1/2 cup black lentil or urad dal along with a pinch of fenugreek seeds, overnight. Grind into a fine batter the next morning and let it ferment for 6 hours and you have your dosa batter.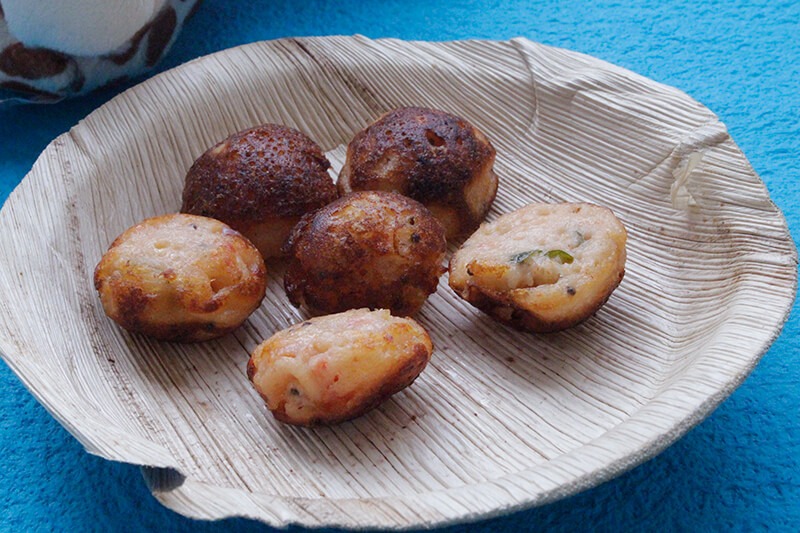 Tomorrow is my 50th day with this challenge. I am so excited that I have fared well so far. Thank you readers for your love and kind support. I hope I can finish this challenge without missing a day, the vacation will be a challenge and I hope I don't fail. Do write to me and tell me if you have a favourite recipe you would love me to try and post here. Till then its sleepy mamma signing off.