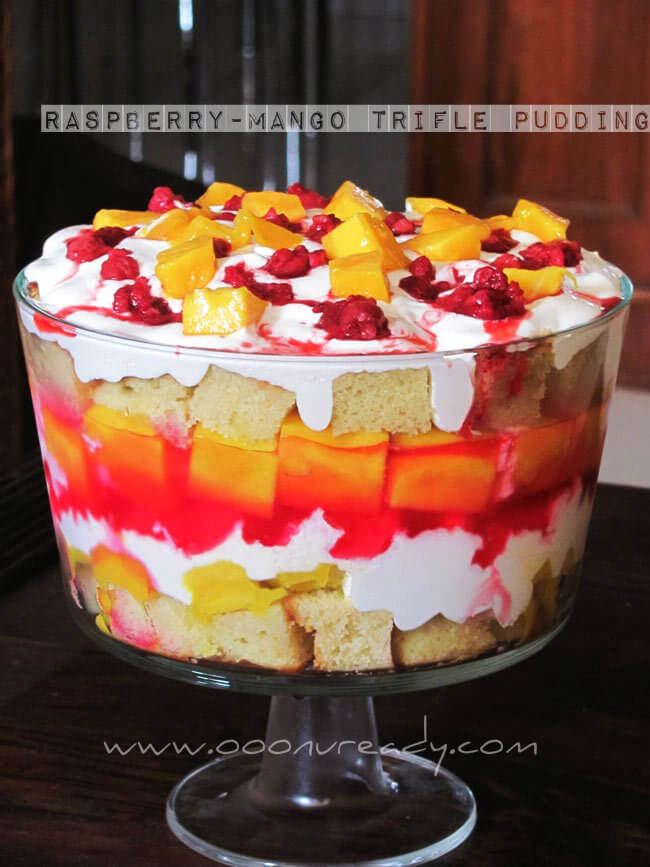 I have always loved creating colourful dishes in the kitchen. It makes me all excited like a kid all set with her box of crayons to paint the world. I found this amazing trifle bowl on urban dazzle- a site I always check out for baking and serving ware. I have already bought a cake stand from this site and I love the brand Borgonovo for their fine glass ware. Now having bought a trifle bowl it would be unjust if i did not inaugurate it. It so happened that my friends from the institute were visiting Bangalore on a weekend I was home. So I decided this was the apt occasion for initiating the trifle bowl. I also happen to love mangoes and have a list of mango based recipes every year when mangoes come into the market. This king of fruits deserves a royal treatment and what more could do justice to the mangoes like a trifle pudding. So I went ahead and made this raspberry- mango trifle pudding for dessert. It has cake, mangoes, cream, cherry flavoured jelly and frozen raspberries not to forget loads of liquor :)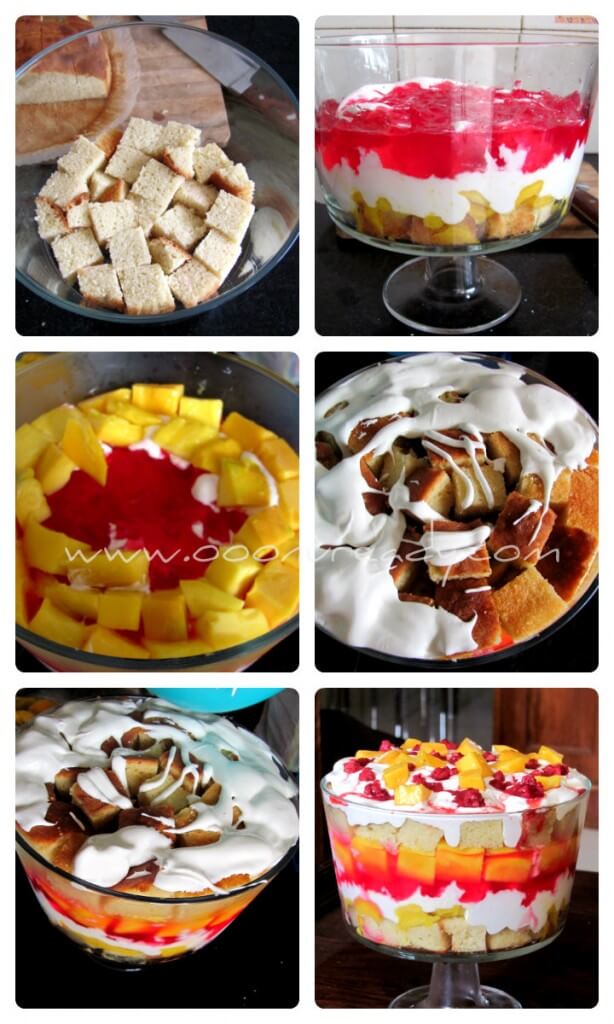 This Raspberry- mango trifle pudding tastes yummier than it looks and the best part about this dessert is that you can toss around a mix and match of this and that and it looks crazily happy and yummy. I already have five other combinations in mind that I plan to try in our forthcoming gatherings. And please don't think I am endorsing the trifle bowl but it also comes in handy for pastas, salads and many other desserts so it's quite handy and resourceful to your kitchen so those of you don't have this bowl go ahead and get one.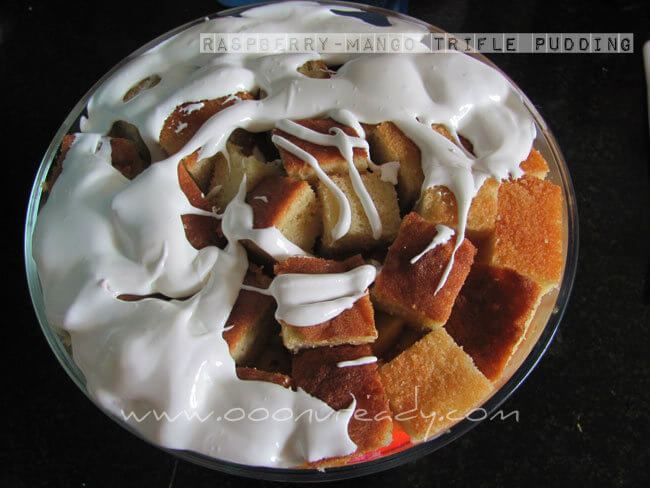 For others without a trifle bowl you can layer your raspberry- mango trifle pudding in bowls or glasses or even a shallow glass dish. Not having a bowl should not stop you from trying this recipe and my gloating over the bowl should definitely not turn you down :) I am too happy today and deeply in love with my bowl pardon me for the joy fever.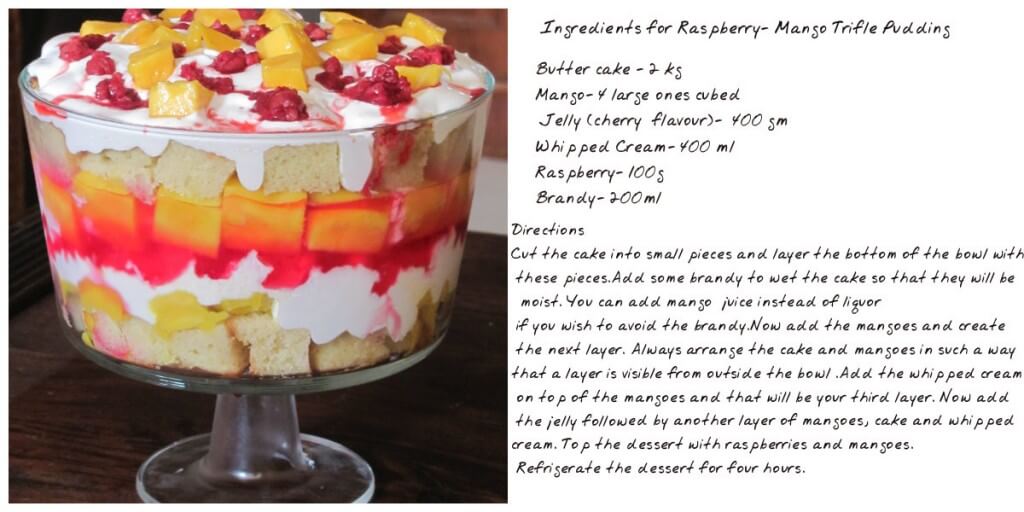 This dessert could also be prepared a day ahead and refrigerated overnight. This would make the dessert moist. Always wet the cake with juice or alcohol after each layer. While serving scoop in from the bottom so that you get a portion of every layer. The serving need not look neatly stacked it would look like collage of colours on your plate but that's how its meant to me. I could not get a snap of the dessert on plate because my guests did not give me the time for a click and snatched their plates as soon as dessert was served. But my hubby and I enjoyed creating this dessert than eating it. I guess we will have to make it once again just for ourselves to enjoy the flavours. This dessert is supposedly sufficient for 14 people but we were just 7 and the dessert bowl was empty in 15 minutes so I doubt if the reviews were right about the quantity part :)