I hate wasting resources. So there was this pack of custard powder that came as a complimentary gift with something I purchased. I was in no mood to prepare custard because my hubby and I don't like desserts. It so happened that we were left with some rice cooked in excess as well. And while I was wondering how to use this rice, I read this recipe behind the custard box. I actually just read the word 'kheer' (Indian rice pudding) and I had no patience to read the recipe, but I decided kheer it was. So I made this Kheer today morning and this is Sarah's first meal for the day. She loves the colour yellow, I guess because she was all over it. I am planning to send this in her tiffin. Yesterday we had some baby style mulligatawny soup. Baby style because it was not spiced as it should be, again this soup came into the picture because I had leftover rice. Sarah hates meat, but does not mind chicken stock so I have decided to use them more often. Maybe its the winter, we all loved the soup and the pot was empty in no time. I am happy with the not so spicy version. I guess its fine to have it just as it is. I have not used the traditional recipe that calls for madras curry powder and coconut milk, so I would not call it authentic, then again its my baby version mulligatawny.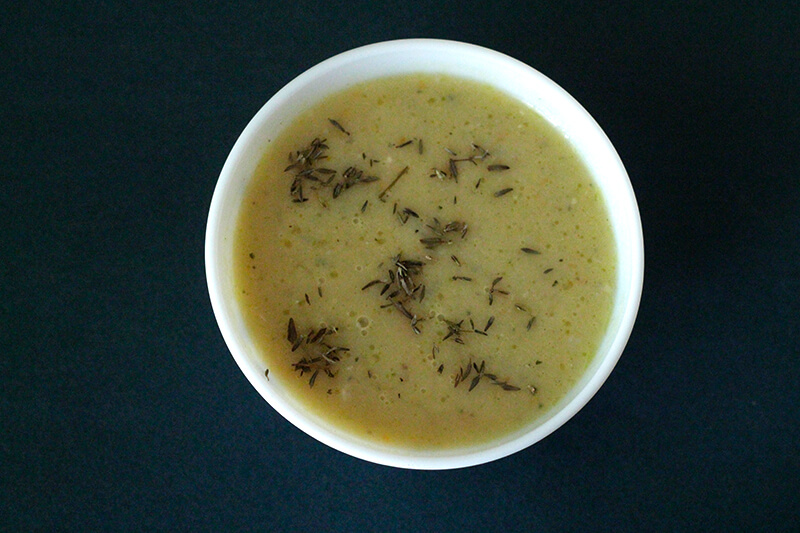 Ingredients for Mulligatawny Soup
Cooked rice- 1/2 cup
Chicken stock- 1 liter
Onion- 1
Carrots- 2 medium sized ones
Zucchini- 1 medium sized one
Butter- 2 tbsp
All purpose flour- 2 tbsp
Pepper- a pinch
Garam masala- a pinch
Salt- to taste
Directions
Start by preparing the chicken stock for this cook 1/2 kg chicken bones with 1 liter water,onion, salt and pepper in a pressure cooker up to 3 whistles. Strain the stock after this . Pinch the chicken off the bones if any and start the soup prep with roux base. For this in a pot heat the butter and add the flour and stir well, it will become a thick paste. Now add the chicken stock and and make a thick soup base. To this stock add the carrots and zucchini and cook over medium flame till the veggies are tender. Add the Chicken pinched off the bones, cooked rice and the spices. Let the soup simmer over medium flame for 10 minutes and the soup is done. You could add coconut milk at this point before the last ten minutes, I did not. Serve warm with some crushed pepper if your kids like it spicy, for Sarah I did not do this.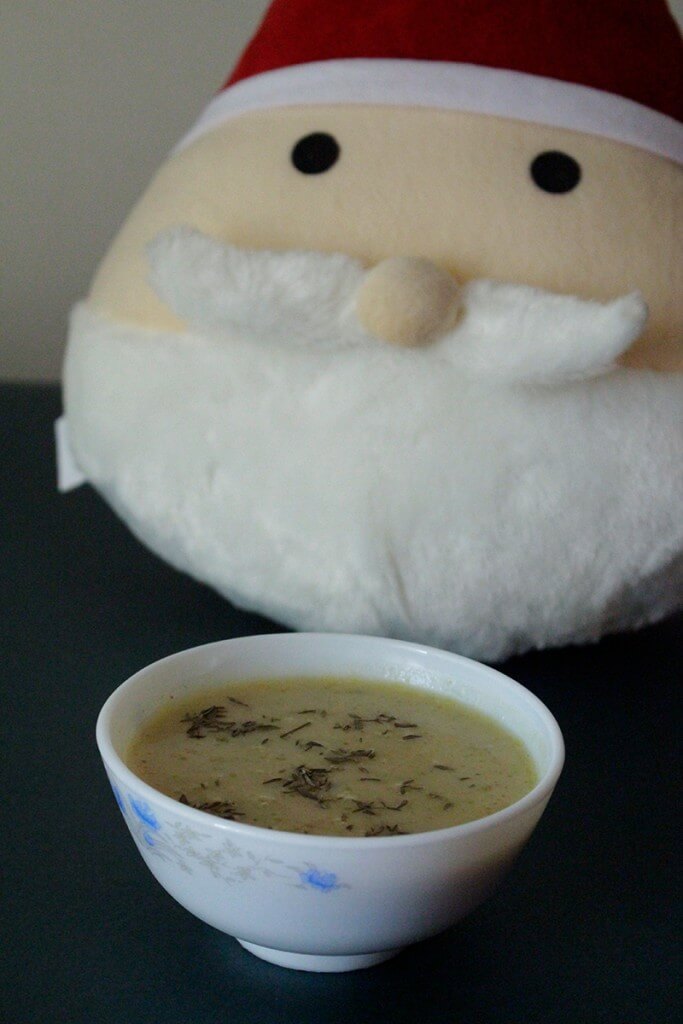 We did some Strawberry foxtail millet pudding too have tried to keep it very simple with no additive and flavours so it might not look pinky, pink, but its Christmassy in spirit, that's a lot of dessert these days but I am trying to keep it healthy for Sarah. Here's the Custard Kheer recipe for now.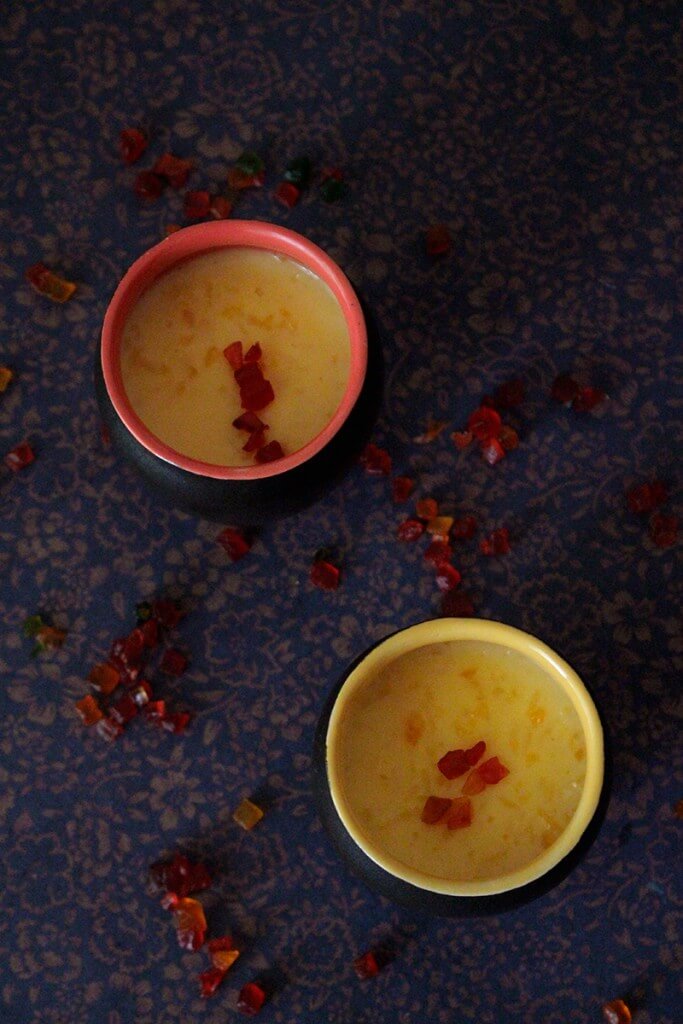 Ingredients for Custard Kheer
Milk- 1 liter
Custard powder- 2 tbsp
Sugar- 150 g
Cooked Rice- 1 cup
Tutti Frutti- 2 tsp
Directions
Boil the milk in a pan. Take 2 tbsp milk out of this and mix the custard powder in a small bowl. Add the cooked rice and sugar to the milk when it starts to boil. Simmer and let the rice cook in this milk for 15 minutes. Add the custard powder mixed in milk after this and stir the kheer to mix the custard powder thoroughly with the kheer. Bring the kheer to boil and cook for another 5 minutes. Garnish with tutti frutti and the kheer is ready. Serve warm or chilled, I prefer it chilled but for kids in winter it's better to serve this a bit warm. Also the kheer gets thick as it sets, so add 4 tbsp warm water and dilute this makes it easy for the little one to swallow