"Preserving was almost a mania with Mrs. Bergson….When there was nothing to preserve, she began to pickle."
Willa Cather, 'Death Comes for the Archbishop' (1927)
I love this quote it speaks the mind of a picklist (I know this word doesn't exist, but I am in such great mood, I thought I would coin a word). I guess this mania for pickles runs in my mom's side of the family. Making pickles is a common thing, a thread that connects me to my maternal side relatives. But I am told my dad's mom was a fabulous cook who loved making pickles, jams and preserves. And to hear that from my mother who seldom praises anyone for their culinary skills, it definitely means my ammachi had a skill at pickling. I guess we all love pickling because we want to preserve something. And pickles always make me nostalgic. There's so many kinds of pickle, that I wish I could capture the essence of, of that first moment I tasted it. I have finished the oil free mango pickle and I am feeling paralyzed already.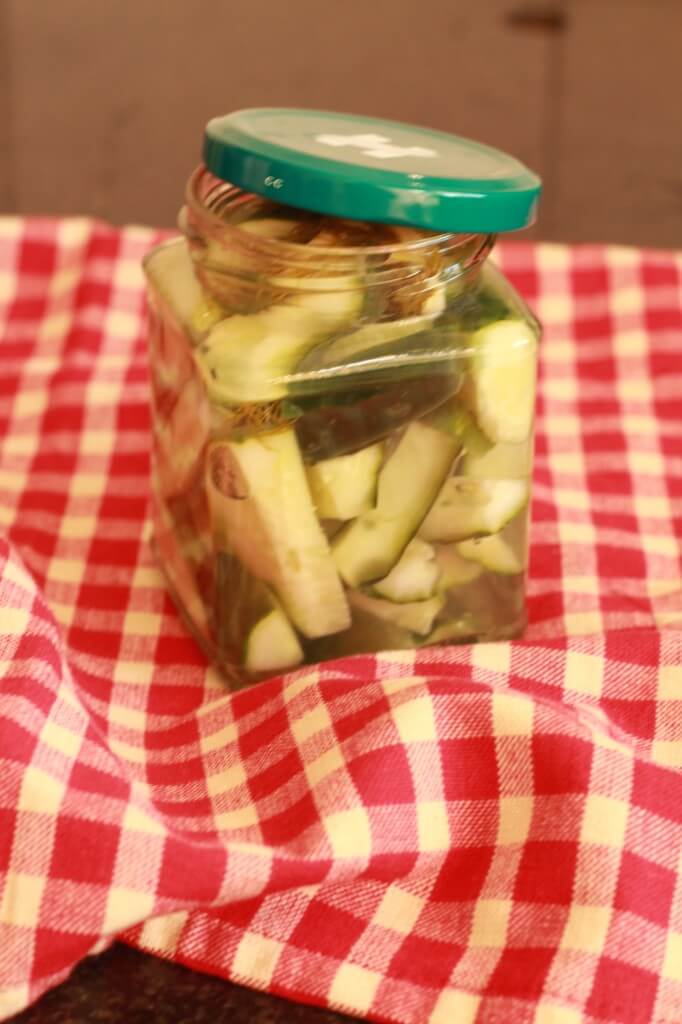 I was super thrilled when I got hold of these gherkins the first time. I could not believe my luck. My hubby and I love these pickled veggies that we have them with sandwiches and salads . I love the pickled gherkins we get at supermarkets with dill flavour. So when I saw gherkins for a reasonable rate I just grabbed them before I could figure out what I would do with them.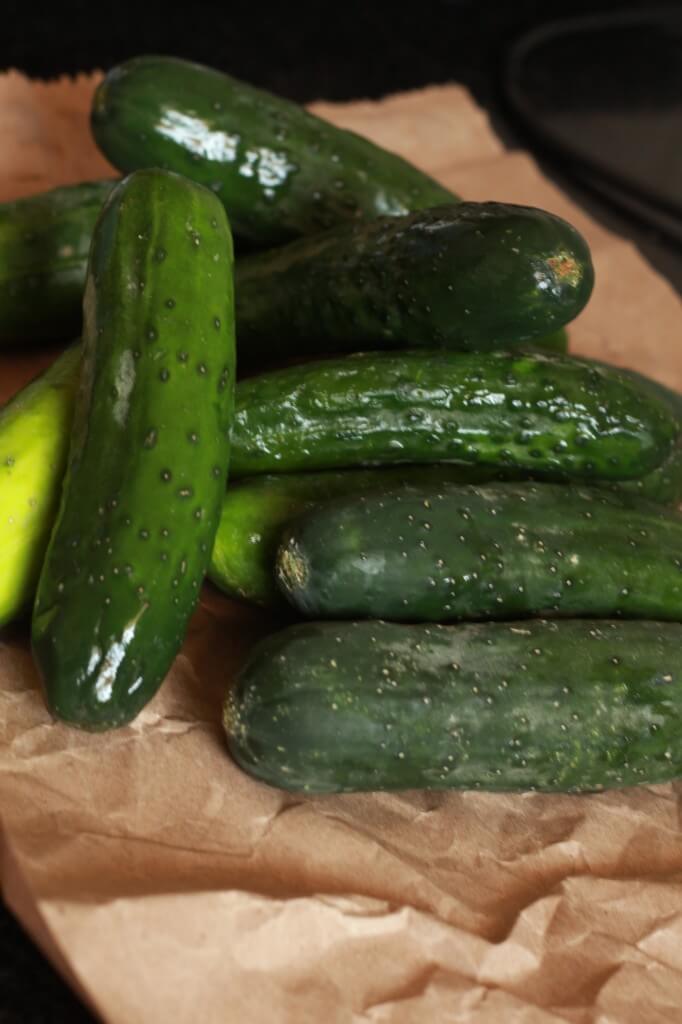 The process of pickling these gherkins are so simple that you would never lay your hands on store bought ones once you try this. I made 5 bottles of gherkins each weighed 450 g and it stayed in my refrigerator for nearly 3 months. I used them for Mexican salads, wraps and Mediterranean meals.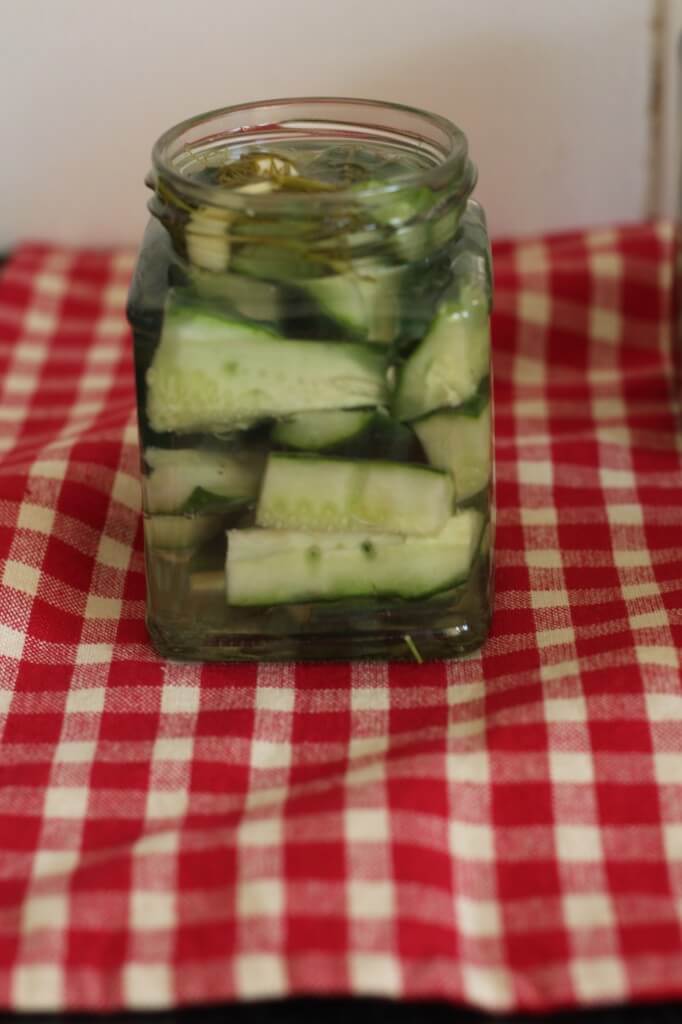 My verdict on these, I definitely am gonna pickle more next time, with some jalapenos, radish and carrots as well. So have I baptised you into pickling? Will you be a picklist?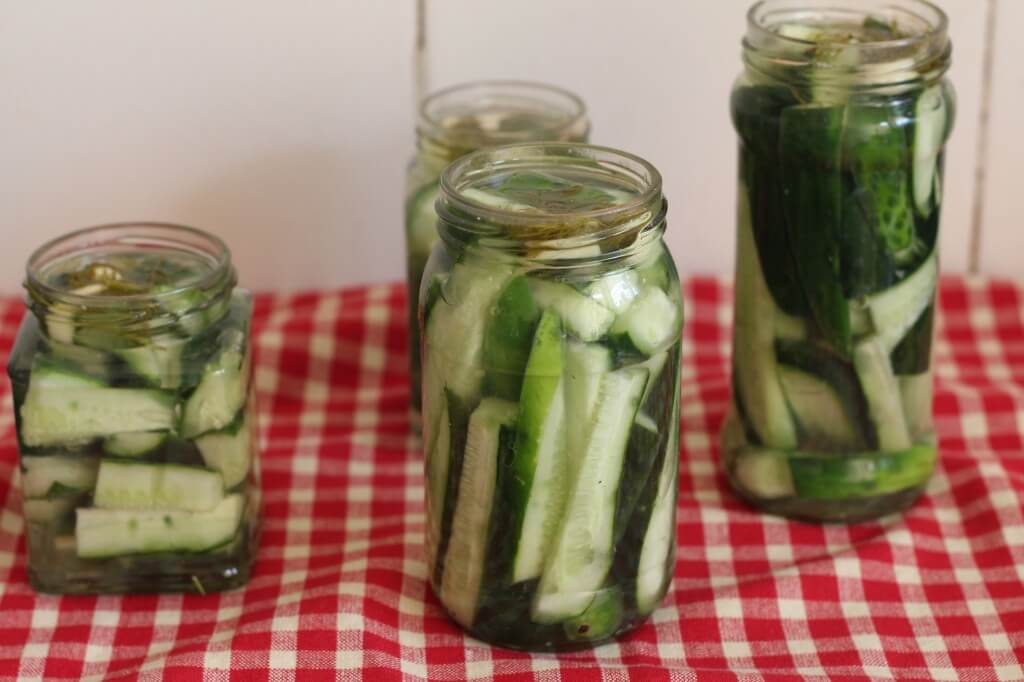 Ingredients for Pickled Gherkins
Gherkins- 500 g
Salt- 1/2 cup +1 tbsp
Vinegar- 1 cup
Water – 1 cup
Dill- a small stalk
Garlic- 3-6 cloves
Sugar- 2 tsp
Directions
Wash the gherkins thoroughly and poke the gherkins all over using a fork.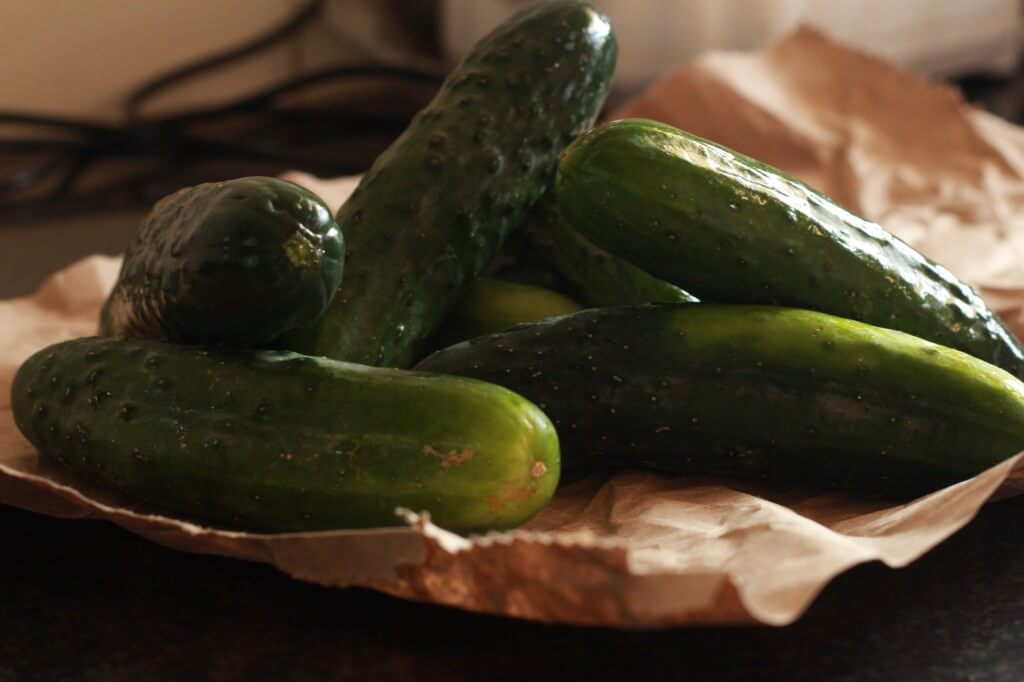 Boil water, vinegar, salt, garlic, dill and sugar. Once the liquid comes to boil take it off the flame. Let the water cool down. Meanwhile in a plastic container big enough to take in all the gherkins add them along with 1 tbsp salt. Close the lid and give the container a thorough shake. Let the container stay on the counter top of your kitchen for an hour. After an hour slice the gherkins to the shape of your preference. I chose to slice them into long strips. Place the cucumber slices into the glass jars or containers of your choice. And now pour the pickling agent (the water-vinegar mix) into the jars. Distribute the garlic and dill leaves evenly between the bottles. Refrigerate the pickles for longevity.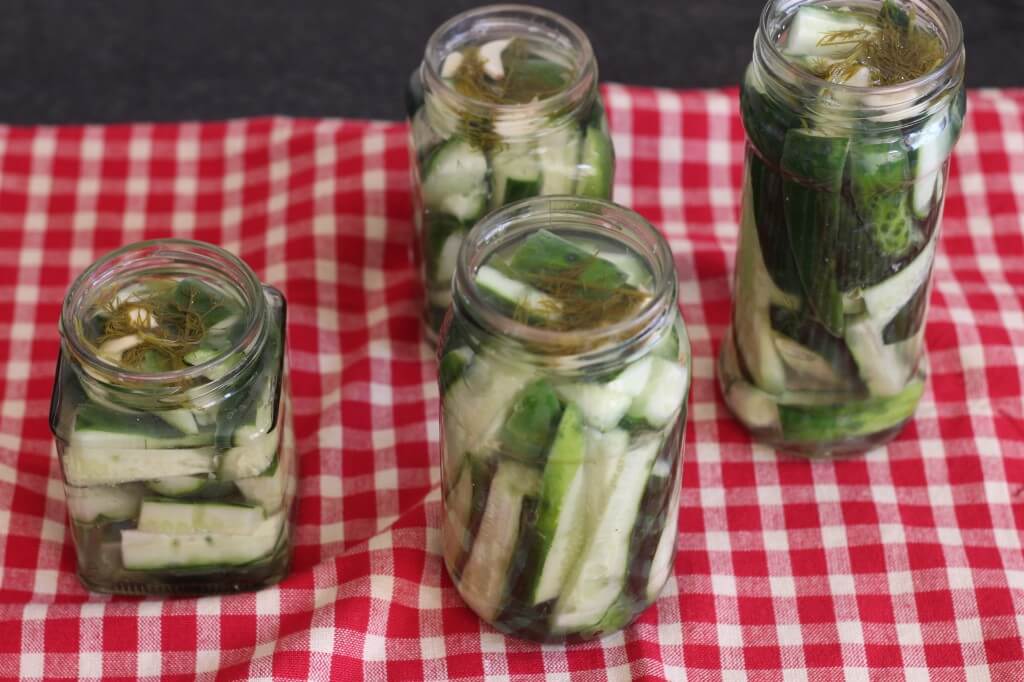 These pickles can be consumed after 2-3 days. It is ideal to have them when they are crunchy so its advisable to finish these pickles within a month lest they turn softer. With the lenten season coming to an end, this could be my last vegetarian post. Will be back with some holy week specials till then stay tuned.