I am die-hard fan of Pongal. Ever since I laid my hands on Ven pongal the first time in my hostel at IIT, I could never stop. This rice- lentil preparation has conquered me. It took me some time to convert my hubby but Sarah loves Pongal to the core. We try the oats pongal mostly but she loves the rice version too. Pongal is also a nice option when you have a tummy upset. This was Sunoj's lunch today and Sarah's dabba to day care. Yesterday we made this papaya banana milk shake. We are on a detox plan to get our systems away from tea and this includes Sarah too, she has to have a sip of tea with us. We often fail at this. The juices we buy or make, mock us all the time from our kitchen counter, we cannot give up on tea. I did make the milk shake to get rid off the craving to have tea but it did not work. We did have daily quota despite the milk shake. But Sarah loves milk shakes and I had to lighten this one because it was too thick for her. At Lumiere we are going to have a mocktail festival soon and for the past 2 weeks I have been busy planning, testing and shooting mocktails. I guess the milk shake was an after effect of my work place experiment Nevertheless, we loved it and I am getting watermelon from our store for tomorrow. Little miss sunshine is on a hunger strike these days, she has made an exception for fruits and drinks so I am hoping to do wonders with watermelon and papaya for tomorrow.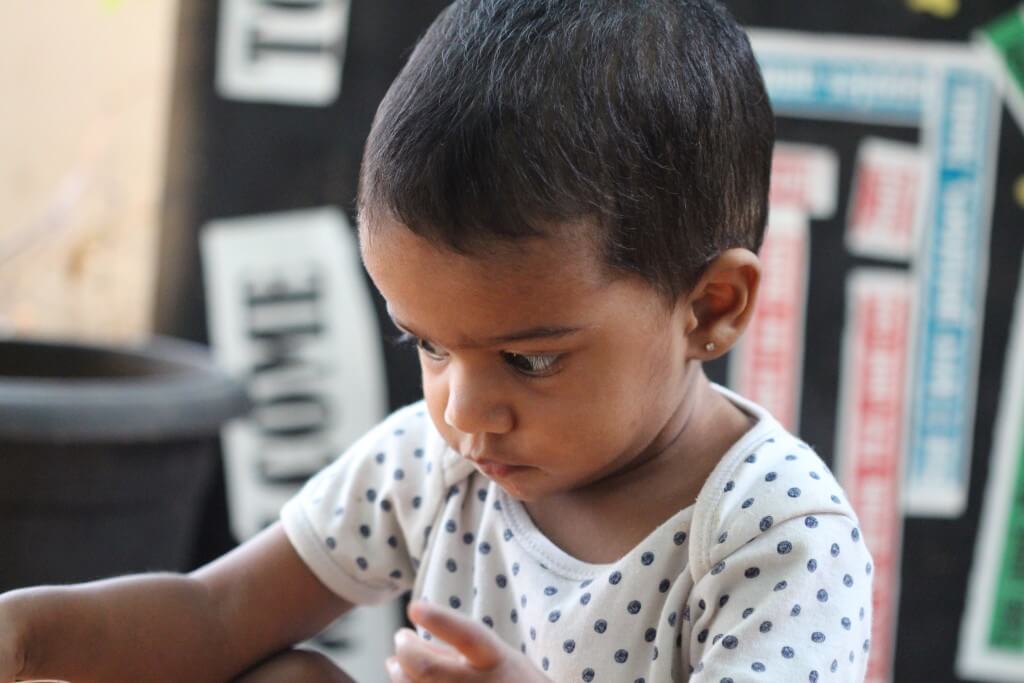 Ingredients for Ven Pongal
Rice- 2 cups
Split green gram- 1 cup
Ginger- 1 inch long piece
Onion- 1
Cumin seeds- 1 tsp
Curry leaves- 6-7 nos
Salt- as needed
Asafoetida- a pinch
Ghee- 3 tsp
Pepper- 1 tsp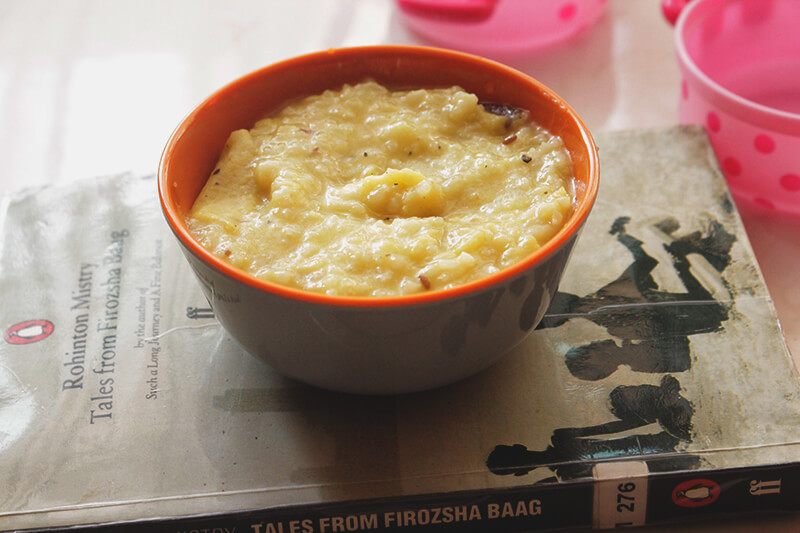 Directions
Wash the rice and lentils together. In a pressure cooker, heat some ghee and add the cumin seeds and curry leaves. After the cumin splutters, add the chopped onion and finely chopped ginger. Saute till the onion browns and add the washed rice and lentils. Pour 2 cups of water and add salt and asafoetida. pressure cook up to 4 whistles. Once the pressure settles, open the cooker and add some ghee. Usually you complete this dish with some fried cashew nuts and raisins. But, since Sarah does not eat raisins and nuts I omitted this step. Add pepper powder towards the end of your cooking and stir the pongal before switching off the flame. Whenever possible I make vadas to serve with Pongal. It being a busy day I had to skip this today.
Ingredients for Papaya Banana Milk Shake
Papaya- 200 g
Banana(Robusta)- 1 medium size
Milk- 500 ml
Sugar- 3 tbsp
Flax seed powder- 1 tsp
Directions
Peel the papaya and banana and chop them roughly. Blend the ingredients together in a blender and serve immediately. Lighten the milk shake with some milk if it is too thick to drink through a straw.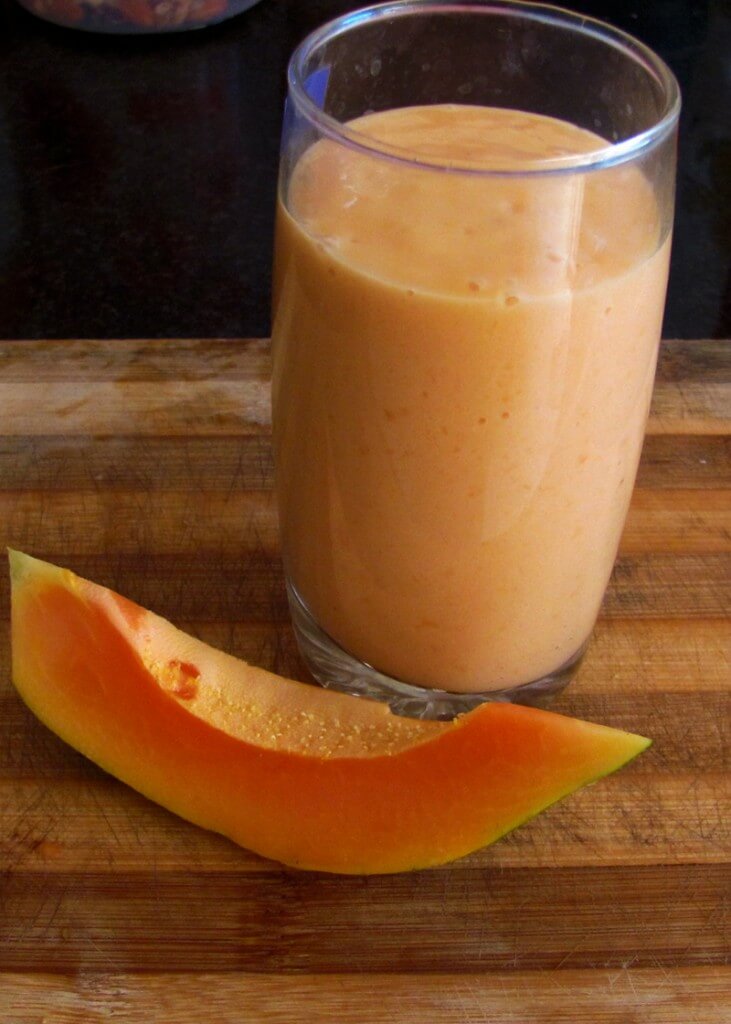 I am hoping to do a phirni tomorrow morning lets see if I can make it. I am so happy that I am even with the days now and I hope I can post the recipes one at a time from now on. Stay tuned for more recipes folks and do write to me, I am eager to know if you tried some recipes from this series.