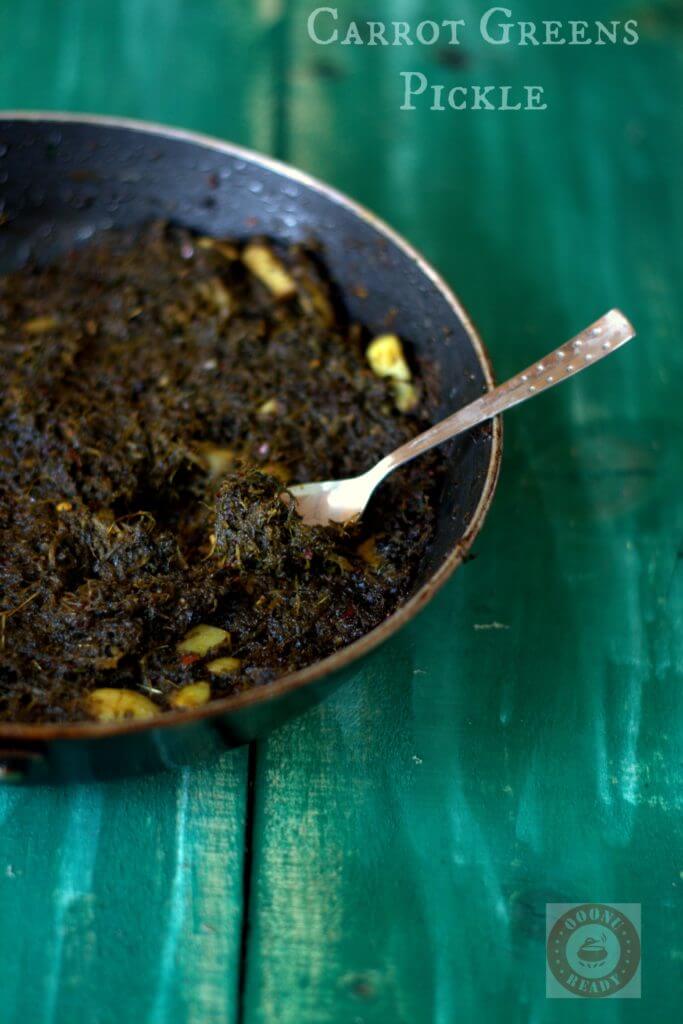 I grew up in a family that loves pickles and makes them all throughout the year with a lot of passion. I firmly believe that I have gained all my weight because of the oil, salt and spices I have consumed in the form of pickles. My mother is a pro-picklist. Yep 'picklist' is a term I coined to explain foodies passionate about pickles. Mom has her specialties in pickles- lemon, mango, fish, beef, tomato, gooseberry, ginger, love apple, mixed vegetable and garlic are a few to begin with. When I began pickling I wanted to take this family tradition a bit forward and do pickles we never tried at home. So I decided to pickle stuff mom never did. And I soon learnt few from my Telugu neighbour- the Andhra ginger pickle, gongura pickle, instant green chili pickle. I also started experimenting with ideas I had and pickled bitter gourd, brinjal, chicken and dry fish. But recently I tasted 2 pickles that were way different from the mundane pickles I ever had. I already made one of them- the musambi pickle https://www.perucontact.com/musambi-achar-sweet-lime-pickle/ and this was next on the list. While wondering where I would find carrot greens, we went for a vacation to Ooty. This must have been lying around in my subconscious because throughout our planning, the travel to Ooty and out stay there I kept harping about the sweet Ooty carrots we bought on every trip from college.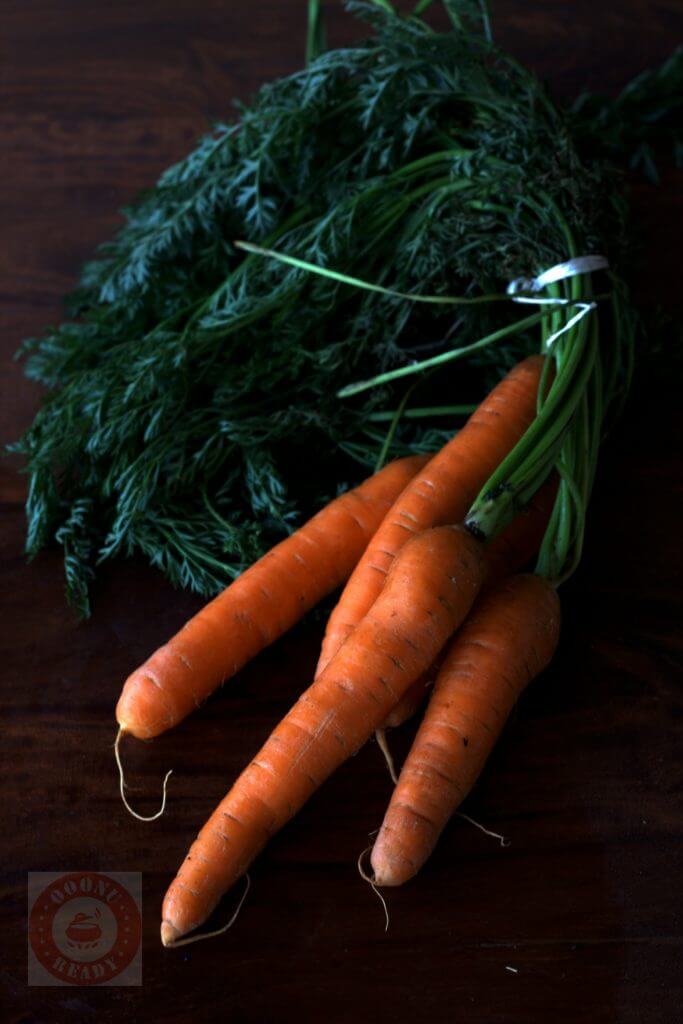 I never mentioned the word carrot greens but it was on my mind maybe and when we finally reached home with all that carrots, I declared I was going to make carrot greens pickle. My hubby just gave me a long stare which meant- We knew that when we heard you all the way. But frankly I had no clue when I was gazing at people plucking carrots in Ooty. Now I had no recipe but just a faint memory of how this pickle tasted when I had it the first time and some vague memory of making gongura pachadi once. I did no measurements, I just let my hands do what it wanted to. And we ended up with not so bad pickle. I just wish I had made this pickle the day after we landed from Ooty. These leaves got dry lying in the refrigerator and I regret not using them when they were fresh.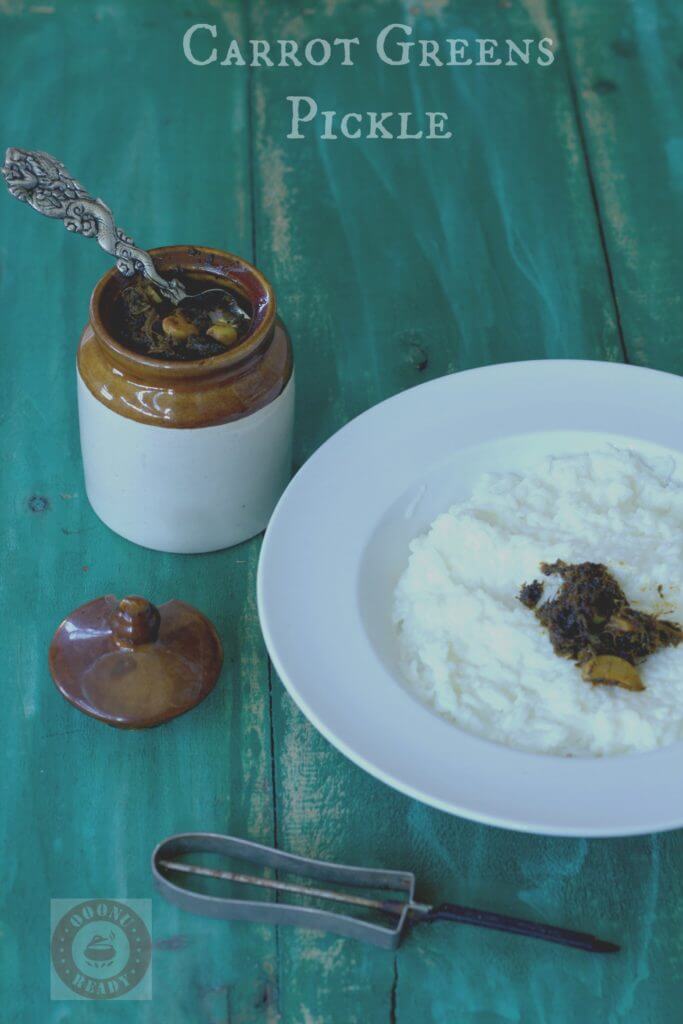 Ingredients for Carrot Greens pickle
Carrot Greens- 500 g
Crushed chili flakes- 50g
Garlic cloves- 15
Turmeric powder- 1/2 tsp
Asafoetida- 2 tsp
Fenugreek powder- 1/2 tsp
Tamarind extract- to taste
Mustard seeds- 1 tsp
White sesame seeds powdered- 1 tsp
Salt- to taste
Oil- 150 ml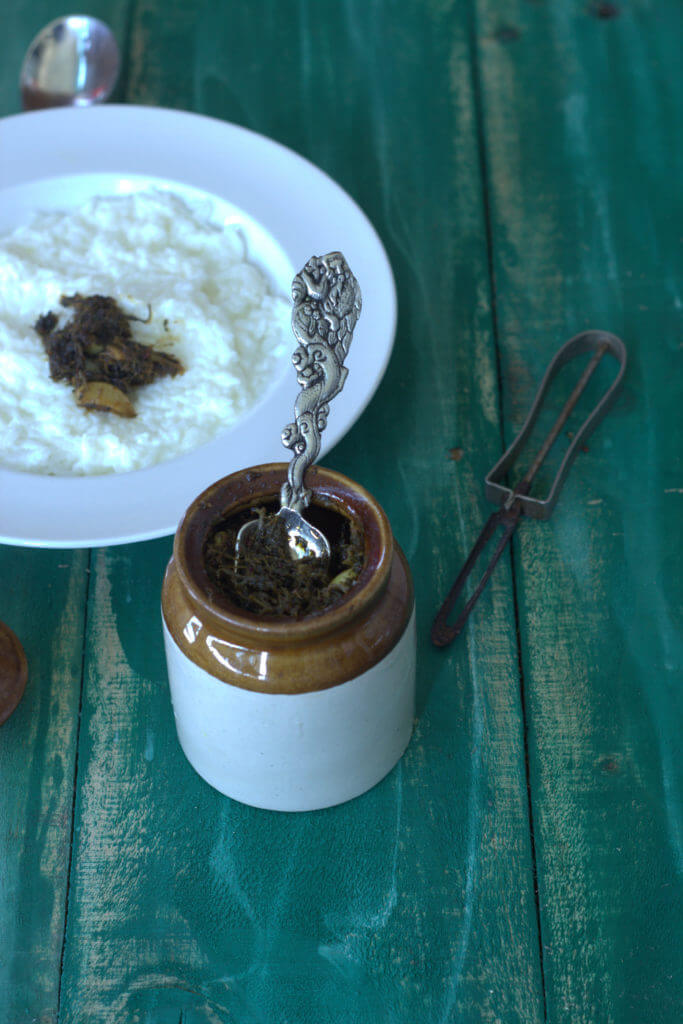 Directions
Wash the greens and separate them from the stalks. Retain the tender stalks and throw the rest. Heat 1-2 tsp oil in a pan and saute the chopped carrot greens. Add a pinch of salt and cook the greens till they wilt completely. Let the cool down after this and grind them to a fine paste in a blender. Heat the leftover oil in a pan. Add the mustard and let it splutter. After this, add the garlic and saute till they brown. Add the chili flakes, asafoetida, turmeric powder and fenugreek powder. Saute over low flame till the raw smell of the ingredients go away. Now add the ground paste of carrot green and salt. Cook the carrot greens in the spices for 3-5 minutes. Add tamarind and taste the pickle. Check if you need more salt, tamarind or chili. I haven't set a measurement for this because this varies from person to person. Once the spices and salt levels are corrected saute the pickle till the oil comes to the surface of the pickle. Add the powdered sesame powder for the final round and stir the pickle again. Take it off the flame five minutes after this and when it cools store in an airtight container.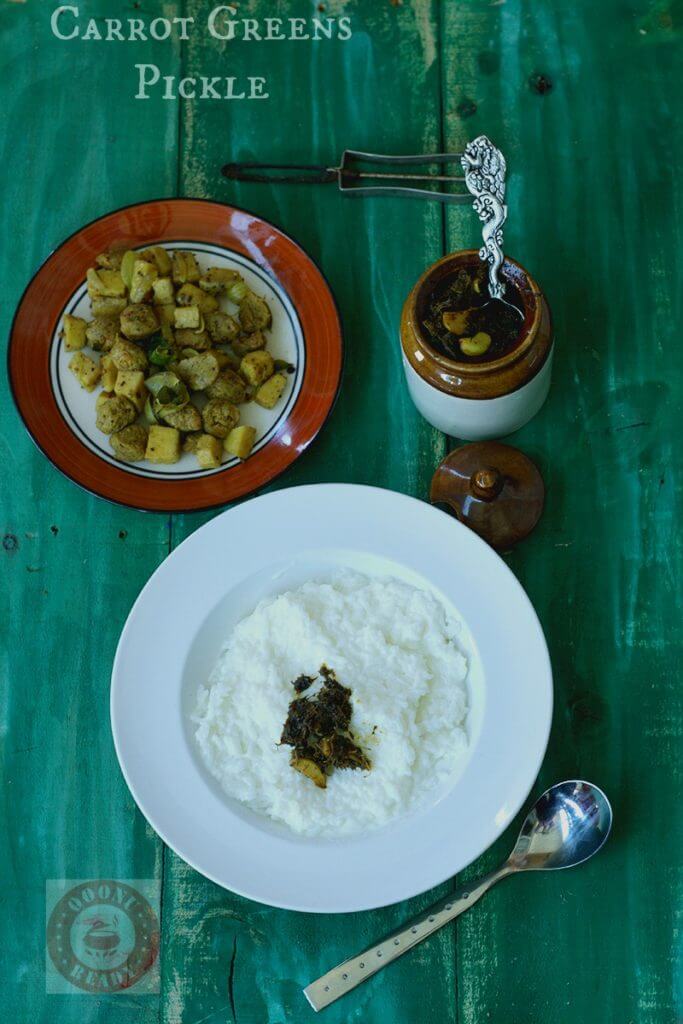 We had it with curd rice because the weather right now is unbearable. But you can serve this pickle with rotis and parathas as well. This brings me to the end of my Ooty series. I made some caramel pear pudding https://www.perucontact.com/caramel-pear-pudding-day-81/ with the pears, beetroot cake with the beetroot https://www.perucontact.com/beetroot-chocolate-cake-day-80/ some plum jam with the plum https://www.perucontact.com/easy-plum-jam-best-ever/ and now I wind up the series with some carrot greens pickle. So write to me and tell me which was your favourite recipe from the four.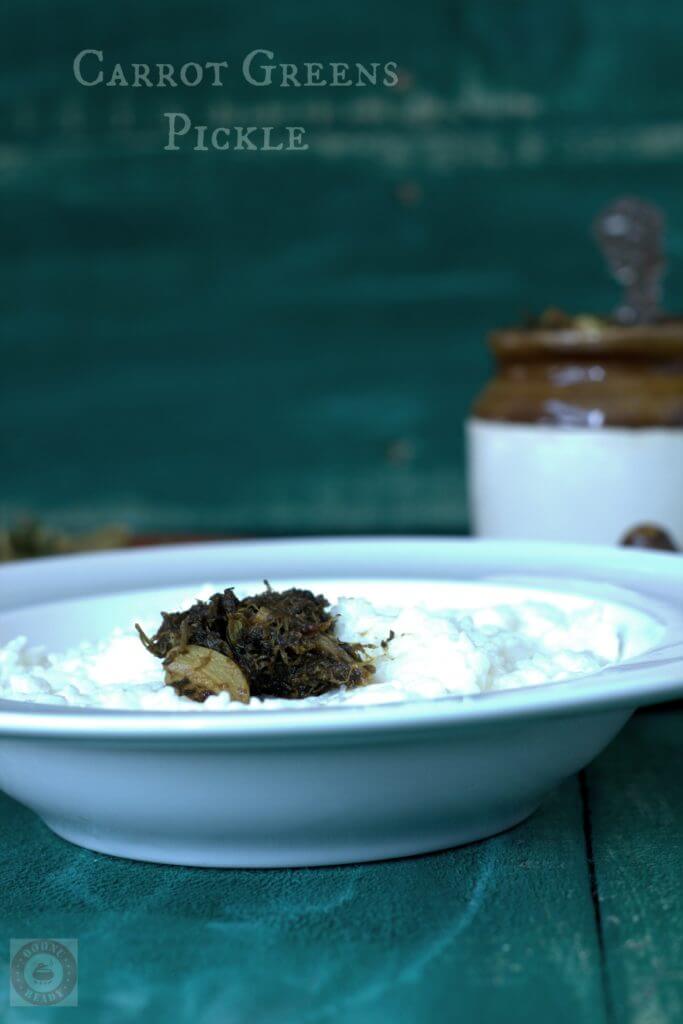 Till we meet again stay blessed and eat healthy !