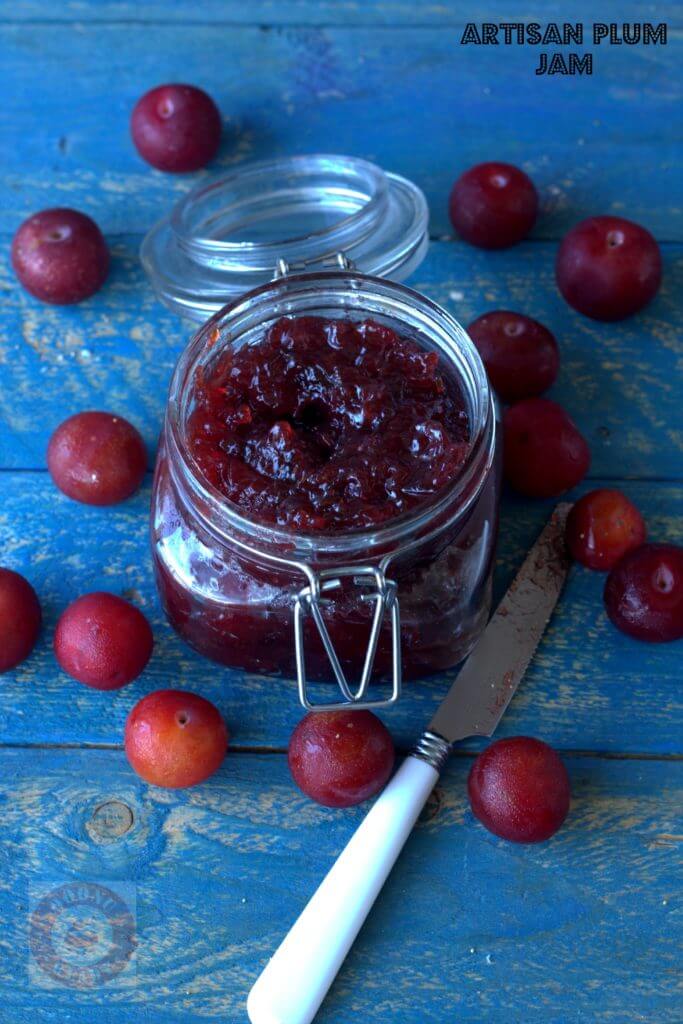 It's a lazy Saturday afternoon and I am curbing my urge to sleep. And with Sarah asleep and Sunoj painting the new boards, I thought this was the best opportunity to write a post. I spent some time playing with Don, our cat. I had forgotten how it felt to watch him play and work on the comp with him at my feet. And so today I write, relaxed and happy. Remember those amazing plums we got from Ooty? I made some lip smacking jam with them. My family never stocks up on jam, we aren't jam people unless, the jam is home made- We hate store bought jams. And my only attempts therefore in the jam making direction so far has been strawberry jam, strawberry apple jam and now this amazing easy plum jam. It is a simple two ingredient jam with no preservatives. I am so happy with the colour. While chopping the plums, I wondered what colour this plum jam would be and boy am I amazed at the redolence in that bottle!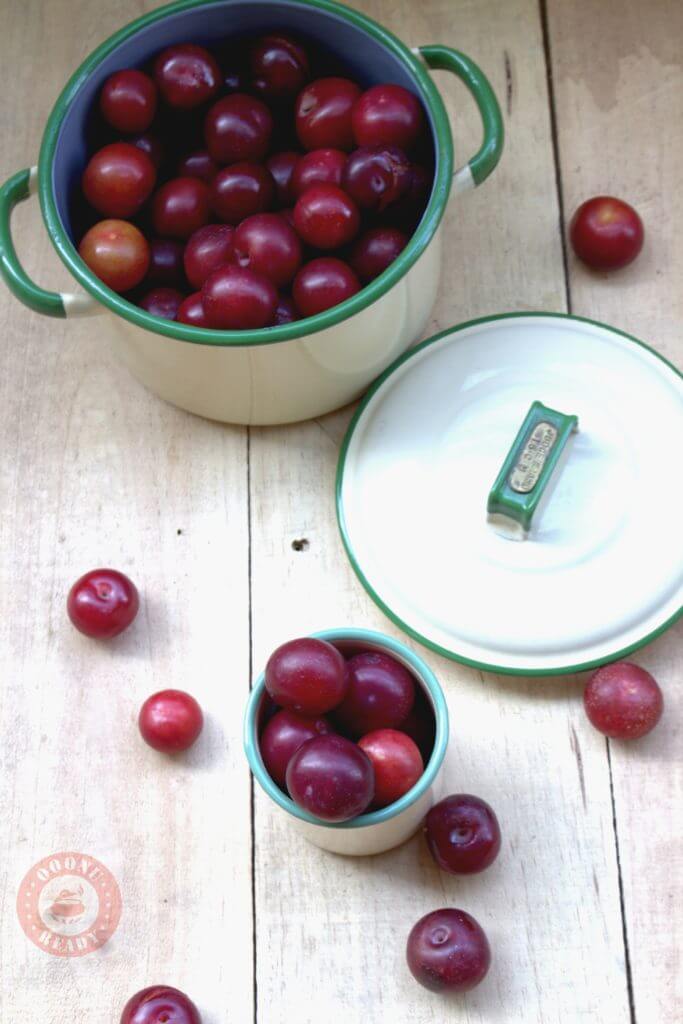 I hated plums as a kid but maybe it's their scarcity in Bangalore or the amazing price at which I bought these from Ooty, I have developed a recent fondness for plums, and so I decided they were gonna be jammed! the moment I laid my eyes over them. They are sweet compared to the violet ones I have had in my childhood. They are small, red and cute and anything with these three adjectives are definitely pickled or jammed in my kitchen. And trust me this is an easy jam, easier than you think. You can use the jam later, for tarts, croissants, cookies or toasts.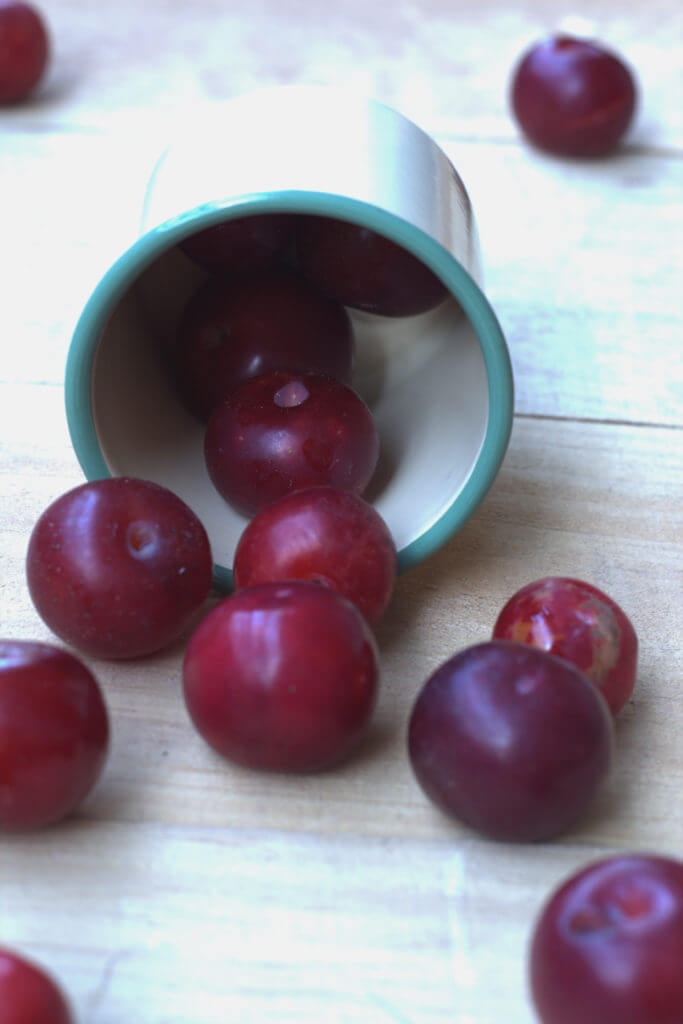 Sarah is yet to warm up to jams and I hope it happens soon, I can easily pass off some jam and jelly sandwiches to her if this happens. She did lick some jam off my bagel and did not spit it, which I guess means it was fine. I had this fanciful idea of having this jam with cream cheese and bagels so I made some home made cream cheese and bought these bagels (will share the cream cheese recipe later and I need to bake my own bagels soon). Paired with some raspberry tea, we had a simple yet filling brekkie in a long time.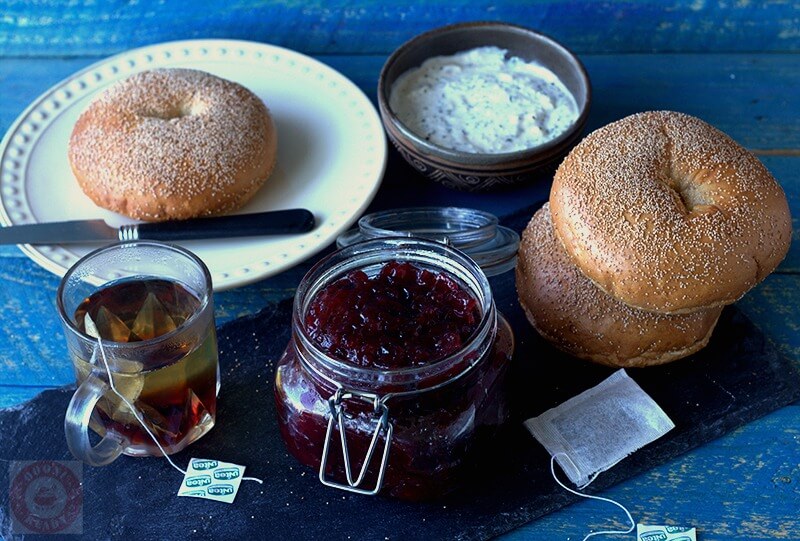 I just love bagels for their appearance. The poppy seeds all over and the hole in the middle, these Polish buns have wooed me. If I wanted to swap these with any others, I would have chosen croissants. And that reminds me that's on my to-do list too. So before I get busy with the evening, here's the recipe for this easy simple jam.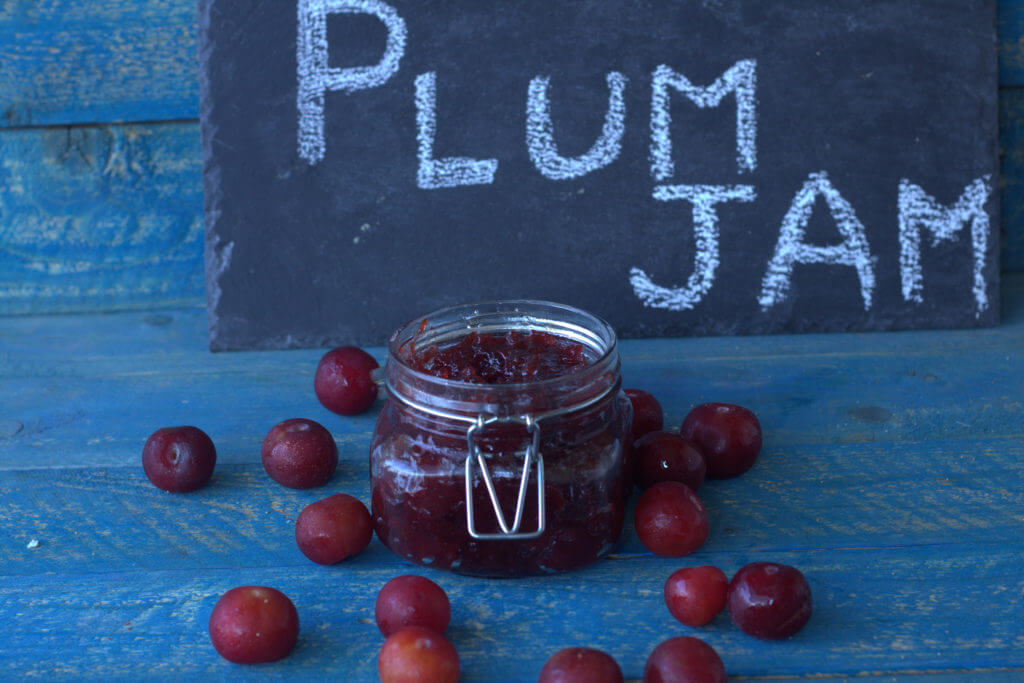 Ingredients for Plum Jam
Plums- 2 kgs (with the stone)
Sugar- 2 1/2 cups
Directions
Sterlise the jars you would be storing them jam in. For this you need to boil your jar and lid in boiling water. Wash the plums and halve them. Discard the stones and transfer them to the utensil you plan to prepare the jam in. Add the sugar and start cooking the jam over low flame. After the sugar melts completely, bring the jam to boiling point. If you use a candy thermometer, at 220 F on the candy thermometer precisely, you will have your perfect gooey jam ready.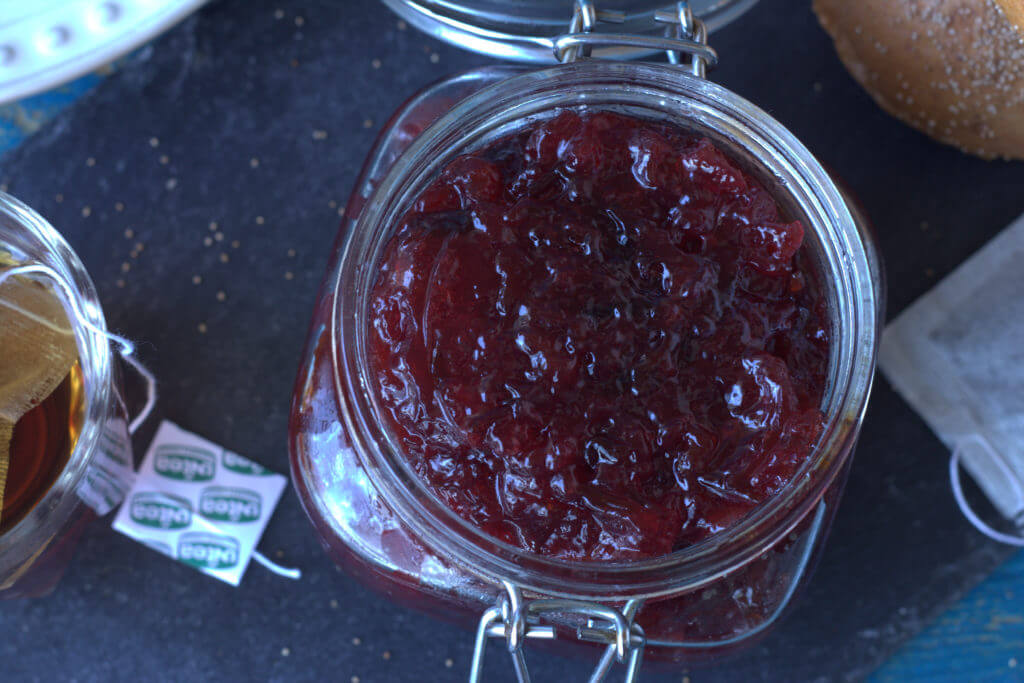 This took me 20- 25 minutes over medium flame. Switch off the flame and let the jam cool down completely before you transfer it to the airtight container. I love plum jam and cream cheese sandwiches, so I had mine with a bagel and some cream cheese.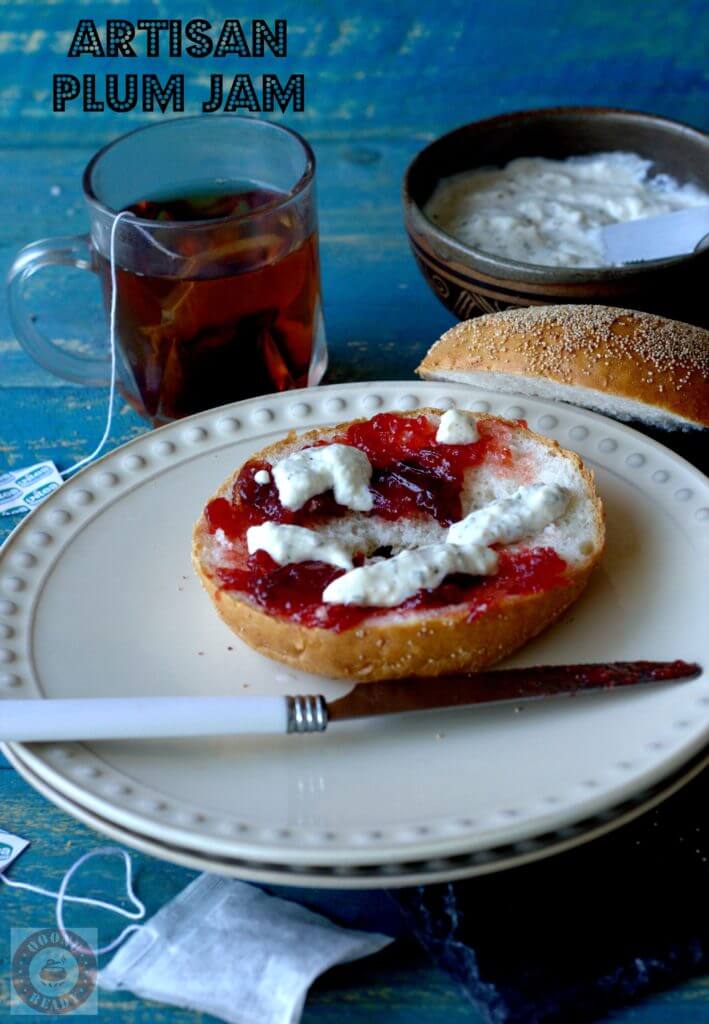 I am hoping to try mango jam before the season ends. If you like home made jams, you will love these- Apple strawberry jam https://www.perucontact.com/no-knead-bread-with-apple-strawberry-jam/ and strawberry jam https://www.perucontact.com/home-made-strawberry-jam/