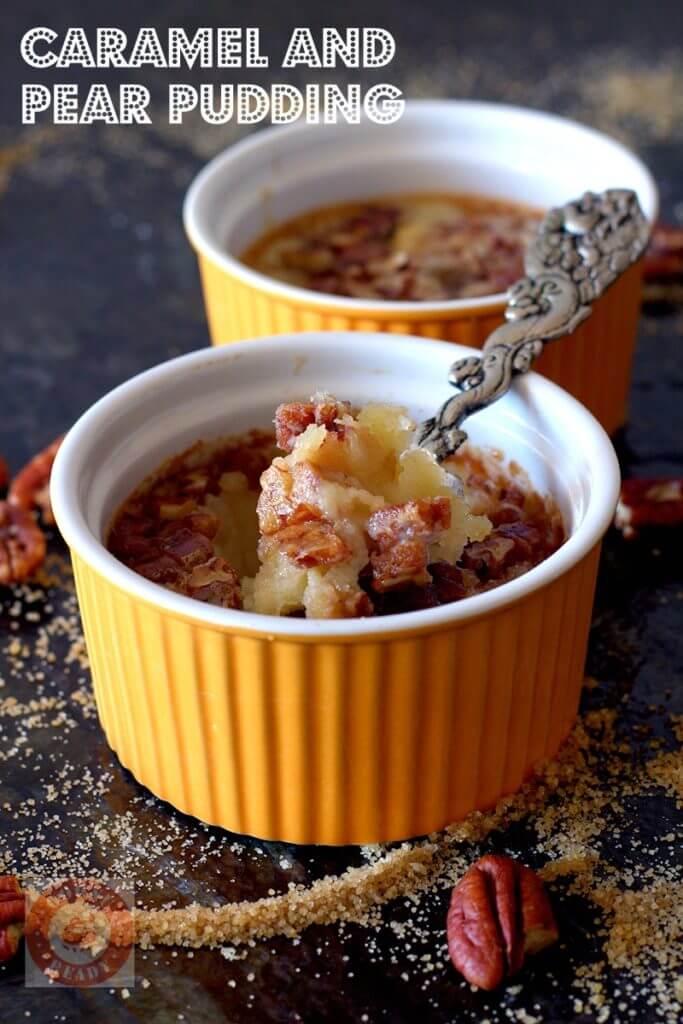 Remember I told you guys I was gonna have a blast in my kitchen with the stuff I got from Ooty. I decided to start with the plums first (yet to post it here) and made some amazing plum jam. Then came the beetroot cake and now the pear pudding. I am not so fond of both these fruits (plums and pears) so I decided to surprise myself by choosing a recipe I normally would not. But its a lot of cakes and puddings these days and my neighbours are overburdened with my generosity (naturally Sarah can't finish it all and I don't have desserts).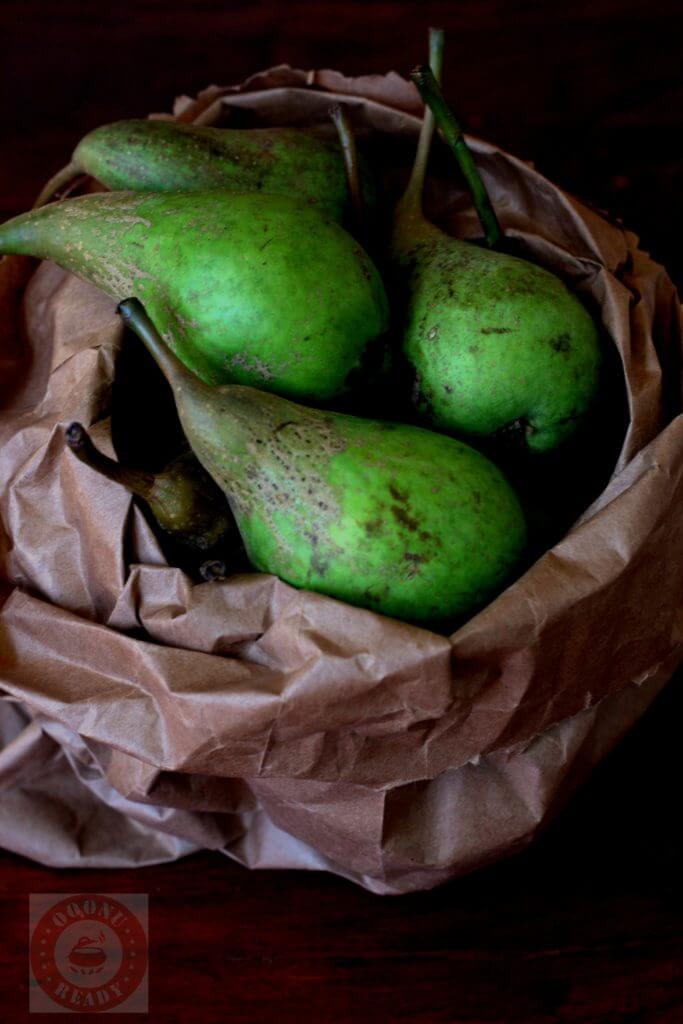 And I made this caramel and pear pudding with the pears. When we tasted the pear offered to us at the market they were soft and fleshy but I guess they packed us a different lot because the pears I got hold off were hard. I was so sad that I could not offer them to Sarah. And that's when I thought of stewing them. Then eventually I chose to try a pudding. I have never tried pies, tarts, sticky puddings and cobblers because we generally don't have desserts. Cakes are always welcome but puddings- No- No. But this caramel and pear pudding changed me forever. I guess caramel did the trick. I was not planning to do this, I was too tired and wanted to take a nap. But then Sarah woke me up. She usually switches off the fan and says 'Come' which roughly means 'Time's up mom' so I had no option but hang around with her in the afternoon. So I thought I would bake her this caramel and pear pudding. It is an easy recipe that can be done with toddlers hanging around in the kitchen. I am pretty happy with the results and I guess I will do the same with different fruits.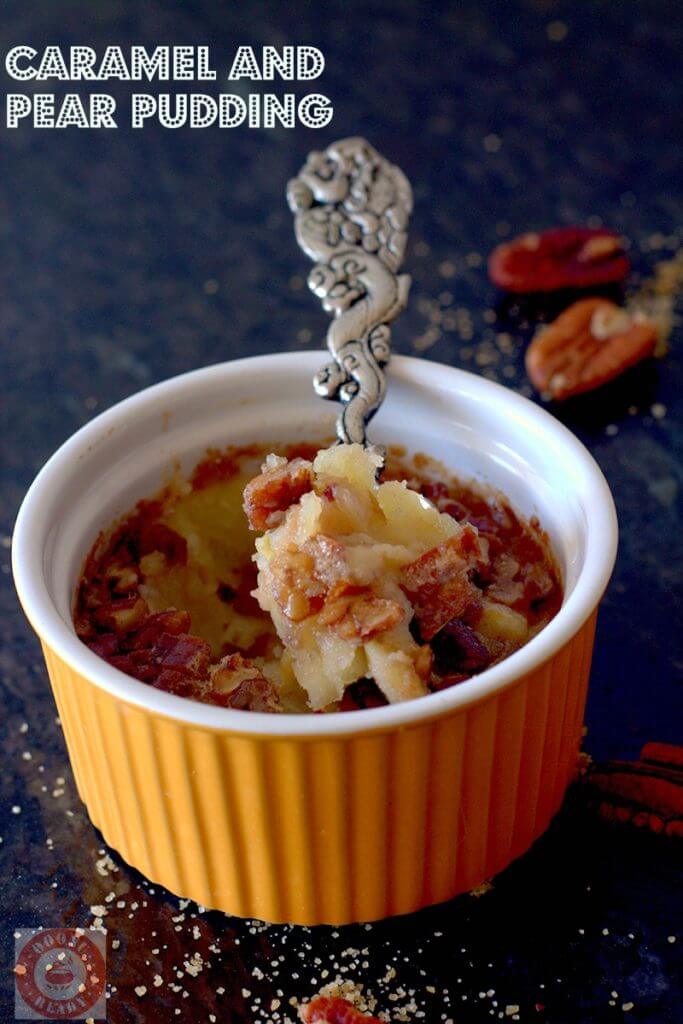 I love caramel and butterscotch is my new favourite ice cream flavour. This caramel and pear pudding is quite similar to a sticky pudding. The recipe I followed recommended it be consumed warm but I left mine on the counter for 4 hours and it still tastes good. I had the caramel and pear pudding just as it is but I recommend some ice cream with this pudding to all sweet lovers or some hot caramel sauce. Sarah loved it except for the pecan nuts that I topped this pudding with. But it was soft for her to have it on her own. I just scooped out the pecan nuts and the pears at the bottom was soft to chew. I am planning to bake a casserole soon, instead of ramekins and those of you heading to Ooty for your summer retreat, get some pears and check the lot you buy lest, you get cheated like me.
Ingredients for Caramel and Pear Pudding (Recipe adapted from Womenanhome.com)
All Purpose Flour- 150 g
Egg- 1
Sugar- 100 g (brown or white)
Milk- 250 ml
Pears- 5 small ones 0r 3 medium sized ones
Butter melted- 85 g
Pecan nuts- 30 g
For the Caramel sauce
Boiled water- 120 ml
Brown sugar- 150 g
Directions
Preheat the oven to 180 degrees. Peel, core and chop the pear finely. Line the ramekins with the pears. In a bowl mix the flour and sugar together (set aside the brown sugar for caramel sauce). Add the egg and milk to the flour and whisk to bring them together to batter consistency. Add melted butter slowly and combine the ingredients together. Pour this butter into the ramekins equally. Top the the ramekins with some brown sugar. Pour 25- 35 ml of boiling water on top of each ramekin and sprinkle broken pecan nuts over them. Bake for 40 minutes until the top of the pudding is firm. Serve immediately and enjoy with the sizzling caramel sauce.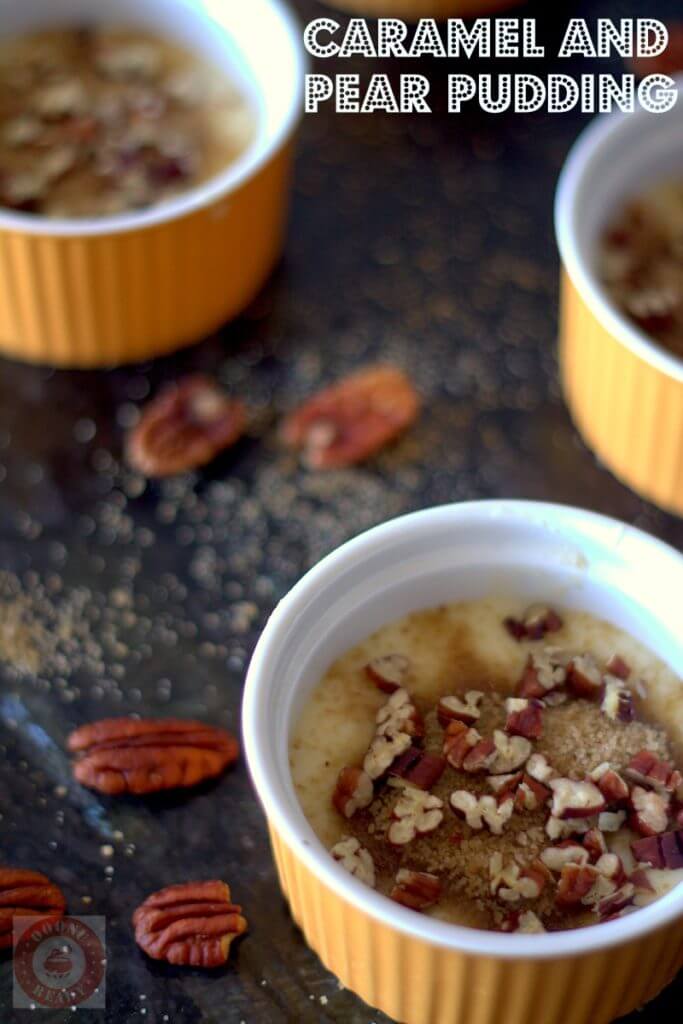 Note: 1. Serve with ice cream, whipping cream, salted caramel or sour cream.
2. Add a dash of cinnamon or vanilla essence in the batter for a different flavour.
3. If you plan this for a party prepare the batter and line the ramekins with the pear but bake them fresh.
4. Alternatively bake them but heat them before you serve and pour some caramel sauce before serving.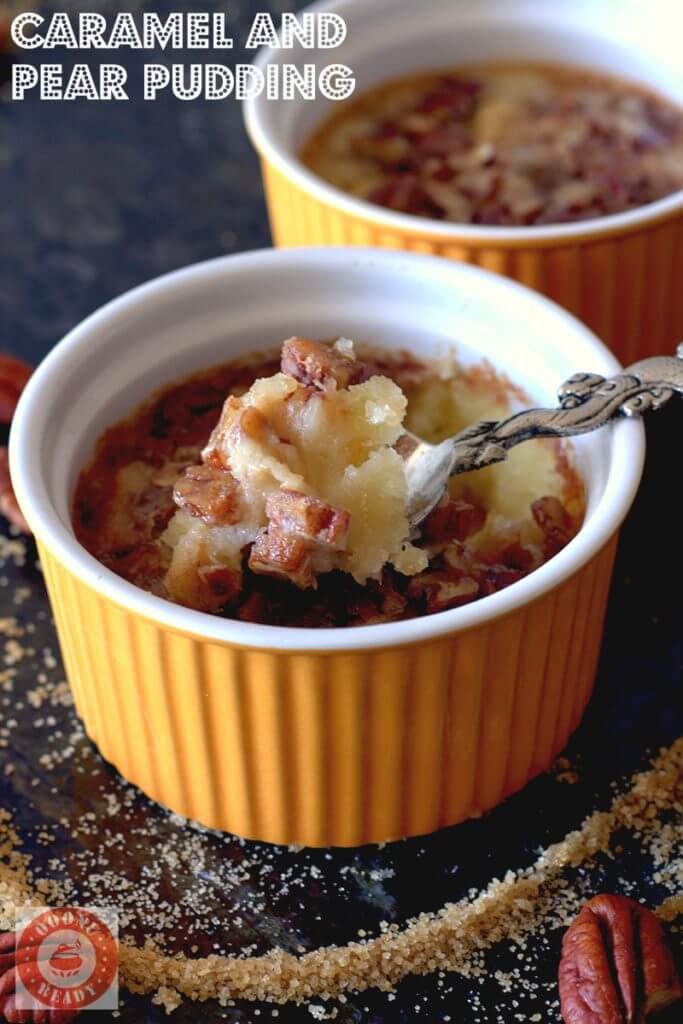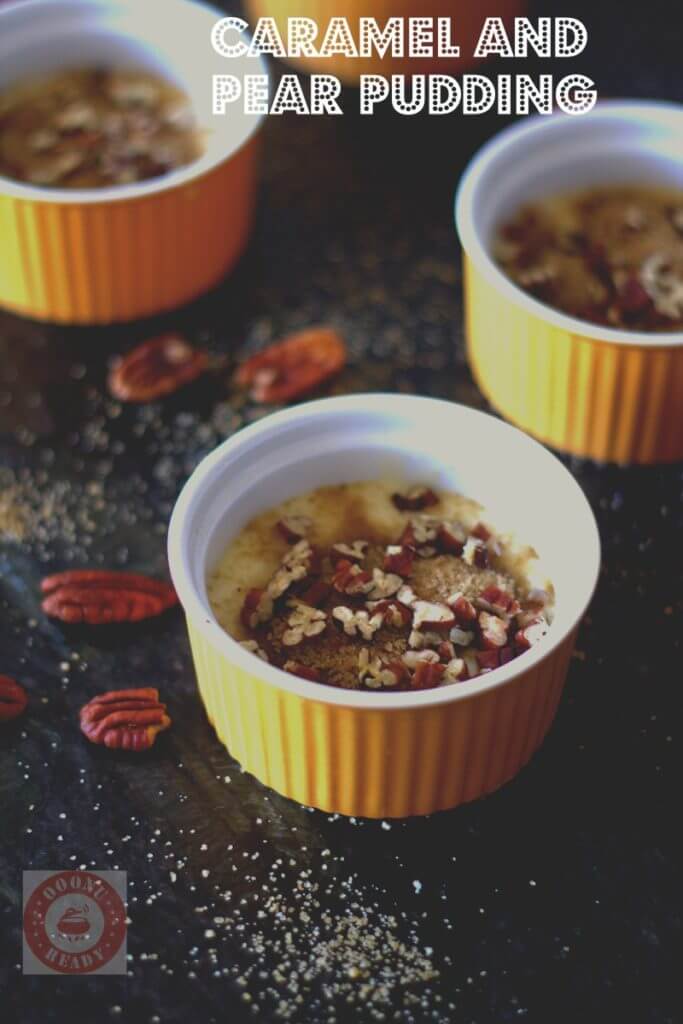 I have some broccoli, carrots and beetroot to tackle and I hope I do some justice to them very soon. Stay tuned for more toddler posts. And I have decided to stay vegetarian for 3 months and that's gonna be a big challenge living with a meat lover. But that also means, you can expect more vegetarian recipes from now on. Sarah loves her veggies so I have company. Send me your favourite veggie recipes and I would be happy to try them for the blog. And till we meet again stay blessed and eat healthy people! Ciao!