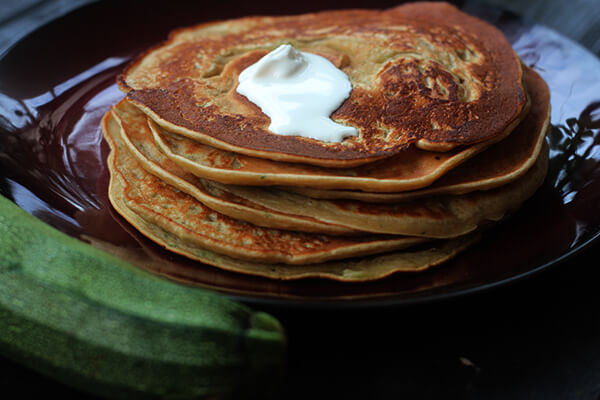 Zucchini is my favourite veggie these days. I use zucchini in sandwiches, wraps, fritters, ratatouille, soups and breads. But pancakes and zucchini was a combination I had never thought of before.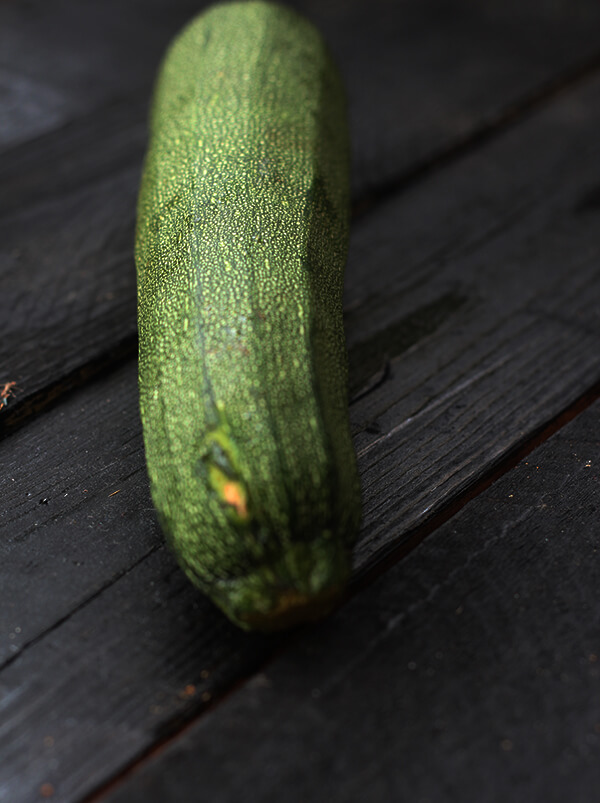 These days Sarah refuses to eat the same old stuff and unless I try something new, she does not eat much. And doing something different for her and us gets difficult especially in the mornings. So I have decided to try recipes that can be had by all of us at home. And its been an exciting phase for the past 2 weeks. Sarah loves healthy stuff for instance she is a sucker for oats, wheat, millets and ragi. She hates rice so we have cut down on our rice eating. She loves cucumbers, carrots, corn and spinach but she hates chicken and eggs. So we have taken up to healthy eating because of Sarah.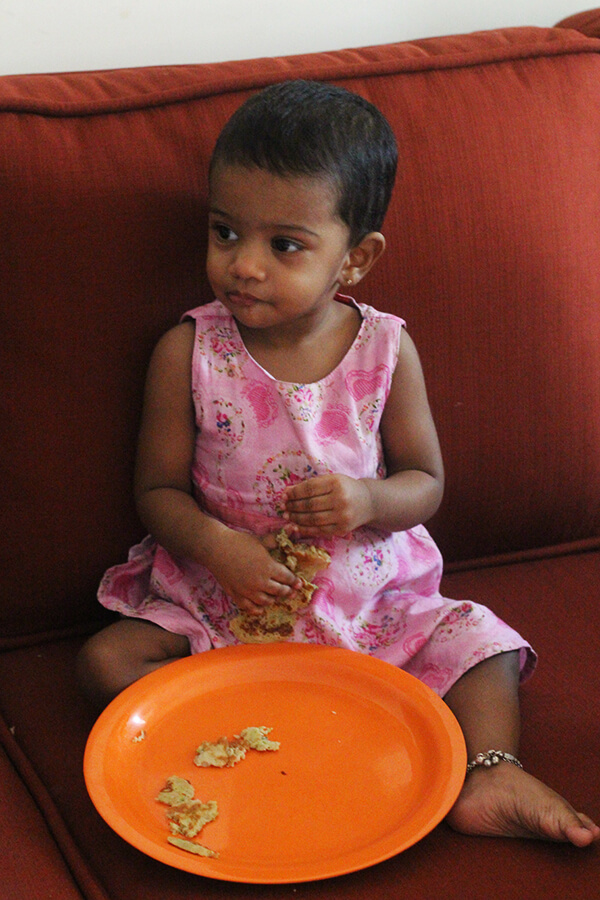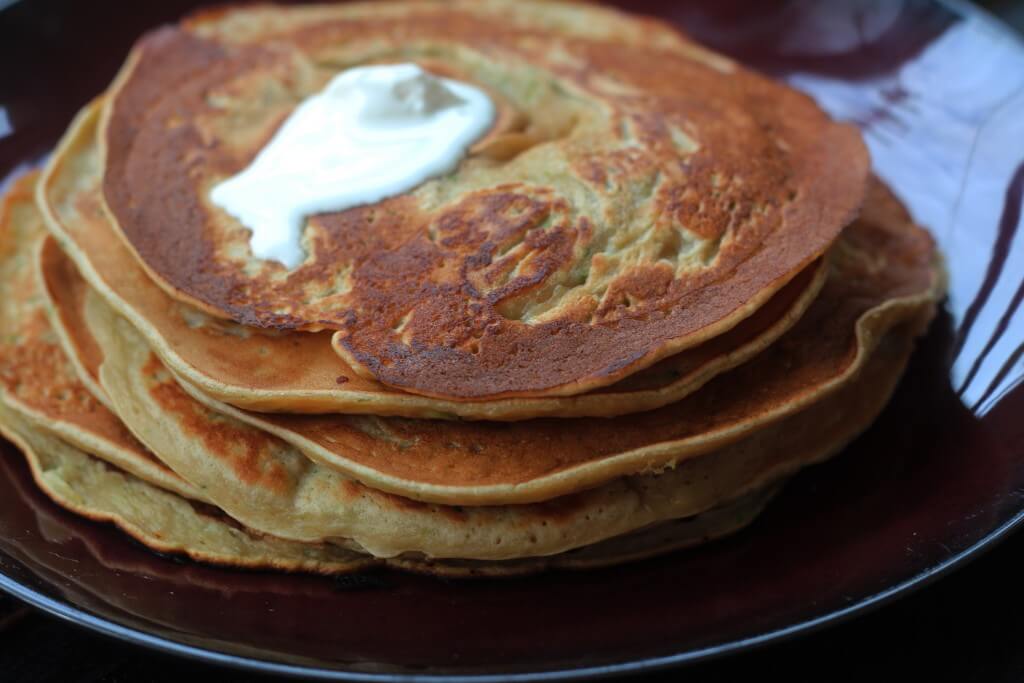 We made these zucchini bread pancakes today for her and as for us we had it with some bacon. You wont be able to find an traces of zucchini in these zucchini bread pancakes and yet they are loaded with grated zucchini. I wanted to do savoury version, maybe next time. This is a very healthy recipe because it used wheat flour, demera sugar and olive oil. I have omitted cinnamon and used vanilla essence. You can do this in under 30 minutes and they also make an easy snack or dinner when you are too lazy to cook. Cook them thin so that they cook evenly. I had them with fresh cream while hubby dear added some nutella. Sarah had them with butter and all the combos tasted yum.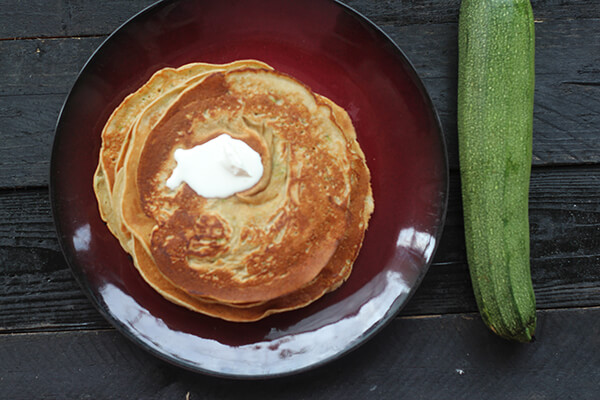 Ingredients for Zucchini Bread Pancakes
Zucchini grates- 2 cups
Whole wheat flour- 1 cup
All purpose flour- 1 cup
Milk- 2 tbsp
Curd- 2 tbsp
Demera Sugar- 1/4 cup
Salt- a pinch
Olive oil- 2 tbsp
Eggs- 2
Soda bicarbonate- 1/2 tsp
Directions
Whisk the eggs, curd, milk, sugar, vanilla essence and olive oil in a bowl. Add the flours and soda bicarbonate to the liquid mixture and fold in till they get incorporated completely.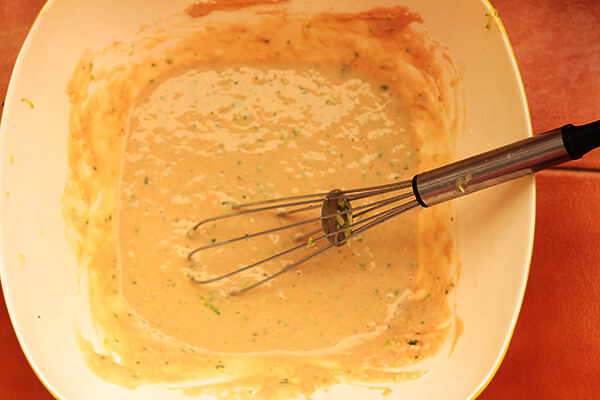 Heat a skillet and brush few drops of olive oil. Pour in a ladle of batter and spread the batter into pancake like discs. Cook evenly on both sides till the pancakes cook both sides.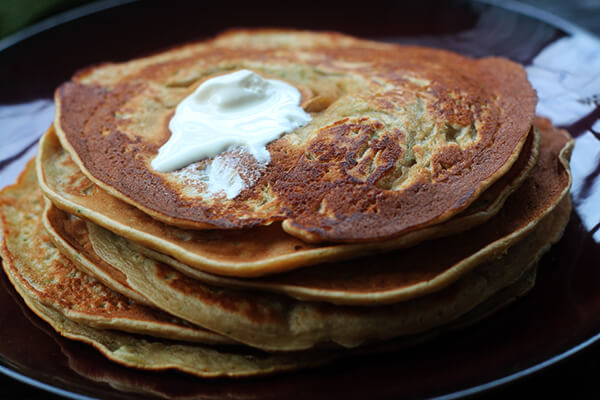 Serve these zucchini bread pancakes with some honey, greek yogurt, salted caramel or cream. Bacon and sunny side up eggs make great accompaniment for these pancakes.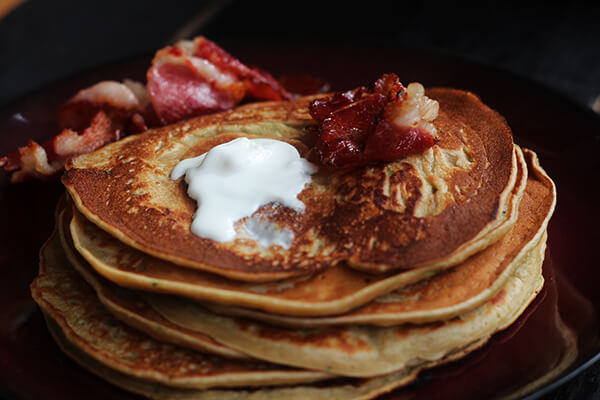 Add a pinch of all spice powder/nutmeg/cinnamon if you like these flavours.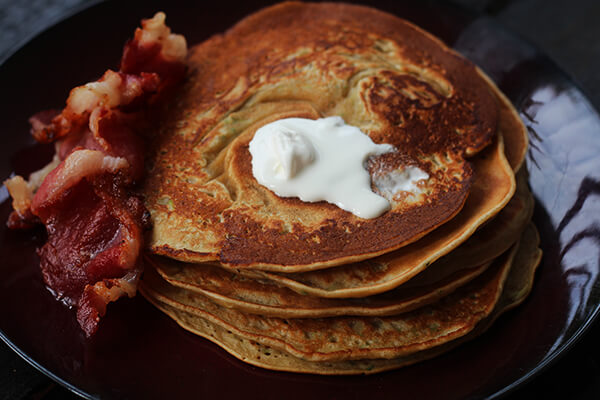 I plan to add finely chopped bacon to the zucchini bread pancake batter the next time, but I don't think I would want Sarah to have them, so I will do a savoury version for the two of us.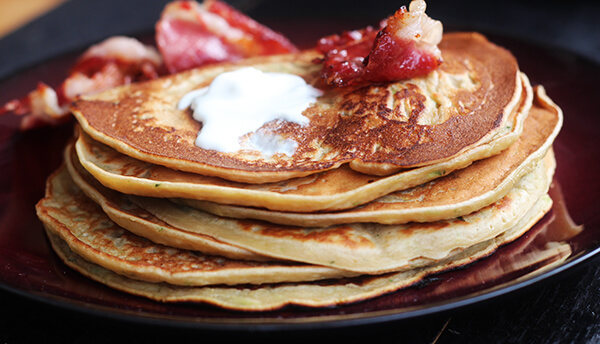 So kick start your week with these healthy, guilt- free pancakes. And till we meet again, stay blessed, eat healthy.