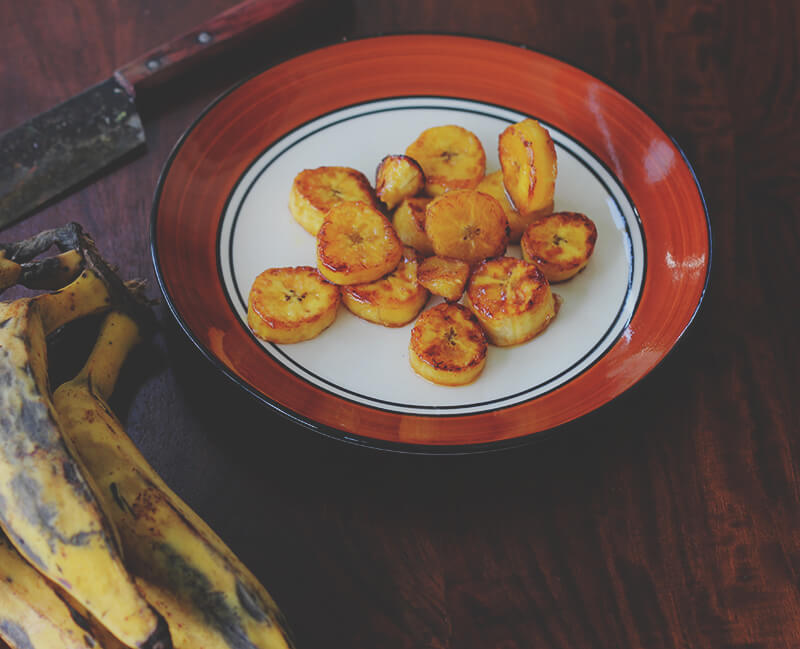 Sarah loves the colour yellow just like her mother and so she is partial towards yellow food. But this excludes bananas. This kid does not eat bananas in any form and with her constipation and weight probs I wanted to introduce her to bananas. Now I would love to see her eat bananas just as it is but it does not happen. So with the nendran one this is what I do. To be honest we do this hoping we get to eat her leftovers because they are rich, sinful with loads of ghee, cardamom powder and sugar. These days she isn't giving us leftovers.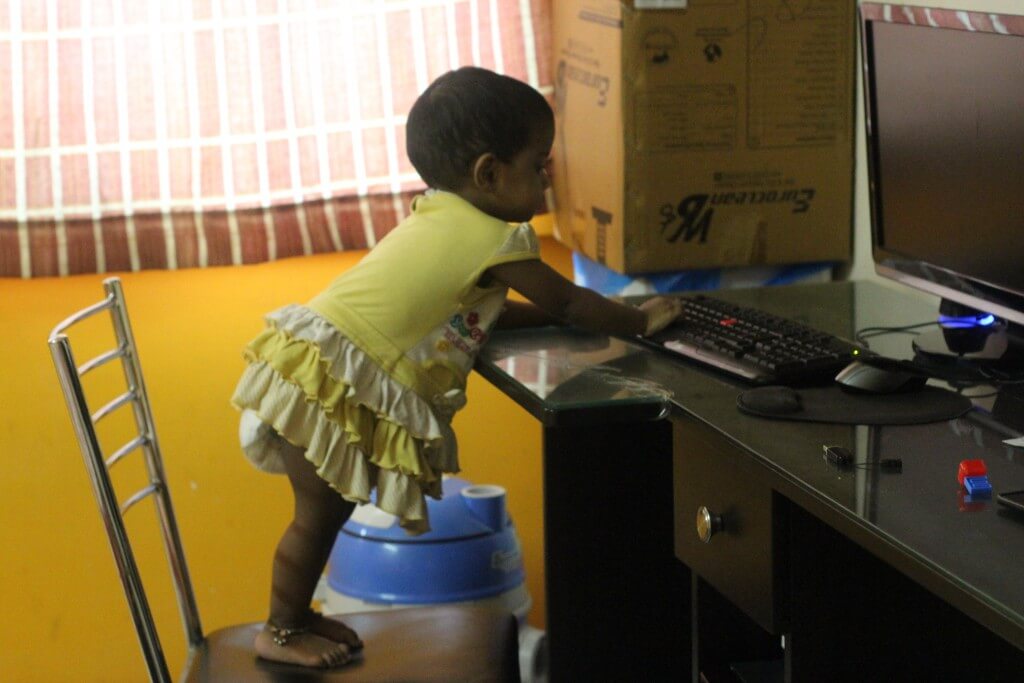 As you can see above "Miss Yellow Frock" needs all the energy for her daily stunts. Ideally I wish to give her one banana a day but then "Moms propose and Kiddos Spit". So when she acts fussy I do a makeover of these bananas. I makes these healthy unnakayas in the air fryer ( so that we can have them too). So here you got Day 2 of the 365 day challenge and two banana recipes.
Ingredients for Banana Coins
Nendran banana – 1
Ghee- 2 tsp
Sugar- 2 tsp
Cardamom powered- a pinch
Directions
Peel the banana. Now I am told to remove the center of the banana but I don't. She eats it at times, on other occasion I pinch of the outer part and feed her bits. Heat a pan and add ghee. Fry the bananas in the ghee and drizzle the sugar and cardamom powder over the banana. I powder sugar and cardamom together and store it in a jar. This sugar mix is Sarah's oregano :). As soon as ou add the sugar- cardamom powders, the banana will start to caramelize. Flip it over to the other side once it has browned. Cook over low flame to ensure the banana is cooked and not just brown.
Ingredients for Healthy Unnakaya
Nendran banana – 1
Grated Coconut- 1/4 cup
Cashew nuts broken- 1 tbsp
Raisins- 2 tsp
Cardamom powder- 1/2 tsp
Sugar- 2 tbsp
Rice flour- 4 tsp
Ghee- 1/2 tsp
Directions
Peel and boil the bananas and mash it well once it cools down. In a pan heat the ghee and fry the nuts till they are golden. Set them aside in a bowl. Fry the raisins till they puff and set them aside. Now roast the coconut till its golden yellow. Add the sugar and cardamom powder to the coconut and throw in the fried nuts and raisins. This is your filling for the unakkaya. Now add some rice flour to the mashed bananas and mix them so that they aren't too mushy when you roll. Wet your hands and start making small discs out of the mashed banana mix. Add a teaspoon full of filling onto the flattened disc and roll the banana dough into these bead shape balls. If you are frying on stove top heat some coconut oil. Coat these balls with some rice flour and deep fry them. I fried them in m air fryer spraying some oil in between turning them over to the other side. Cook fr 15 minutes and you will get evenly browned unnakayas. I burnt mine a bit while attending to Sarah.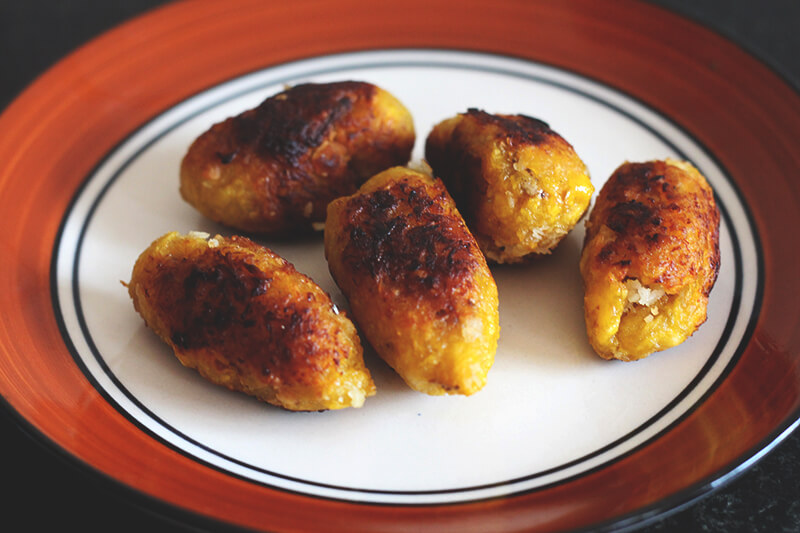 So that's day 2 and banana day. Stay tuned for Day 3.