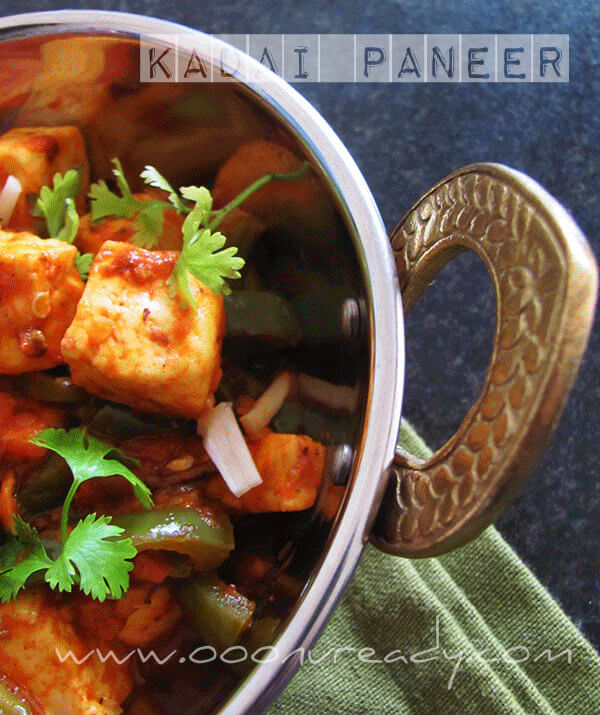 I guess the lenten season is catching up on me, making me philosophical, introspective and calm. I can feel it in my cooking these days. I think its worth trying to be Veg, not that I am endorsing vegetarianism or abstinence from meat in Lent, just that I feel calm.
I find this quite peculiar about Indian recipes that we have a lot of recipes whose names have a cookware associated to it. It need not mean that these recipes taste unique just because it is cooked in these cookwares nevertheless their popularity is associated with the presentation and cooking in these cookwares. Kadai paneer, handi chicken, balti chicken, matka kebab are all examples of recipes associated with the cookwares they are cooked in.
Kadai paneer is one such delicacy that owes its popularity to the Indian wok also known as kadai. If you ever happened to order this recipe at a restaurant chances are that you would be served this curry in a mini kadai reaffirming the recipe's connection to its cookware.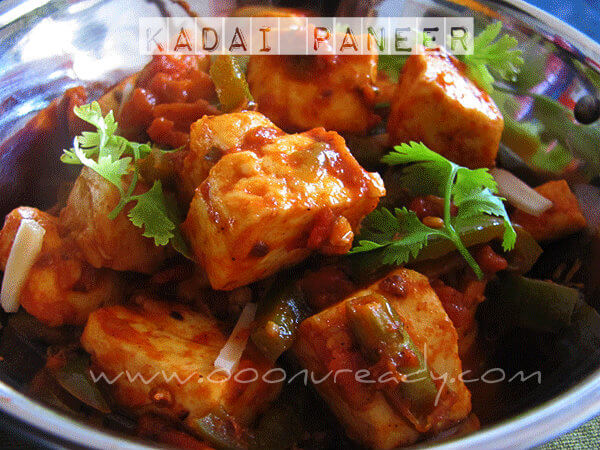 This recipe is quite different from the ones I have made before because of the spices pounded in the mortar and pestle. I found a huge difference in the pounded coriander seeds to the coriander powder I often add in my dishes. It's a very simple dish and worth trying. So GO-GO- VEGETARIANISM :) atleast till Easter.
This recipe is sourced from veg recipes of India, the author has named this paneer, the restaurant style kadai paneer. I have never had kadai paneer at a restaurant, though the kadai ghosht I had tasted similar to this paneer. Hope you'll try this recipe and do send me your comments.
Ingredients for Kadai Paneer
Paneer- 200 g
Freshly pounded ginger-garlic paste- 2 tsp
Coriander seeds- 2 tsp
Kashmiri Chilies- 6
Tomatoes- 5
Capsicums- 6
Kasoori methi (dried fenugreek leaves)- 2 tsp
Salt- to taste
Oil- 2 tbsp
Chopped coriander leaves- 1/2 cup
Julienned ginger- 1 tsp
Directions
Heat oil in a kadai and add the crushed ginger garlic paste. Saute for 2-3 minutes till the rawness of the ginger and garlic abates. Now add the tomatoes and saute till the tomatoes break down. Meanwhile crush the Kashmiri chilies and coriander seeds in a mortar and pestle.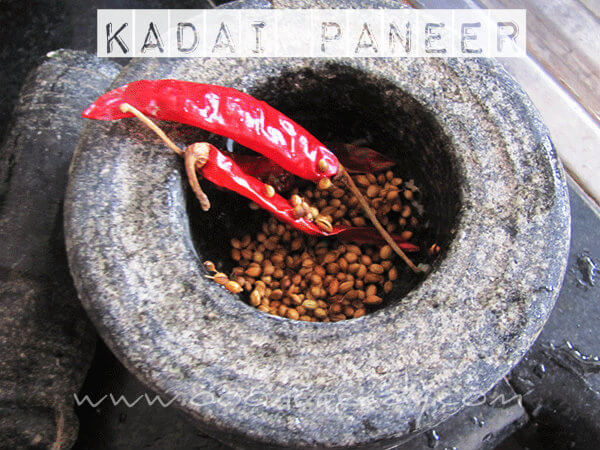 Do not omit this step. Adding Kashmiri chili and coriander powders instead of freshly pounded ones can alter the flavours. If you like your curry spicy add some hot chili powder or chili flakes at this point. Kashmiri chilies don't lend this curry the hot spicy flavour, they give it the red colour rather. Add the pounded spices to the tomatoes and saute them on medium flame for 4-5 minutes. By now the tomatoes would have transformed into a thick gravy. Add kasoori methi, salt, paneer and capsicums. The capsicums won't be over cooked and hence it is added along with the paneer. Cook over medium flame for 3-4 minutes.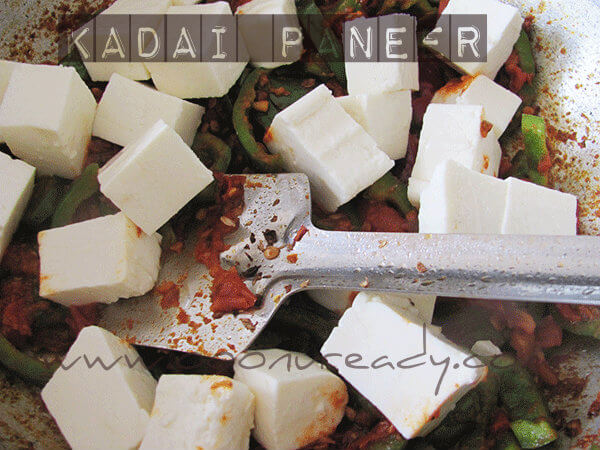 Add 1/4 cup of water after adding the paneer if you want a bit gravy. If not omit the water part, because the paneer will cook with the water released from the capsicum and tomatoes. Garnish with chopped coriander leaves and julienned ginger. Serve with rotis or rice.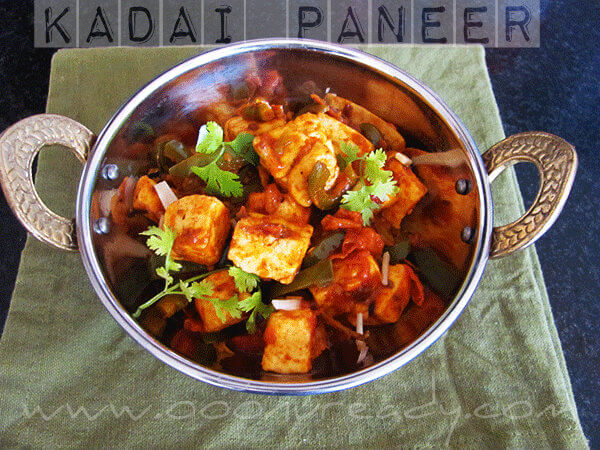 More veggies coming up, till we meet again stay tuned, stay blessed and eat healthy.