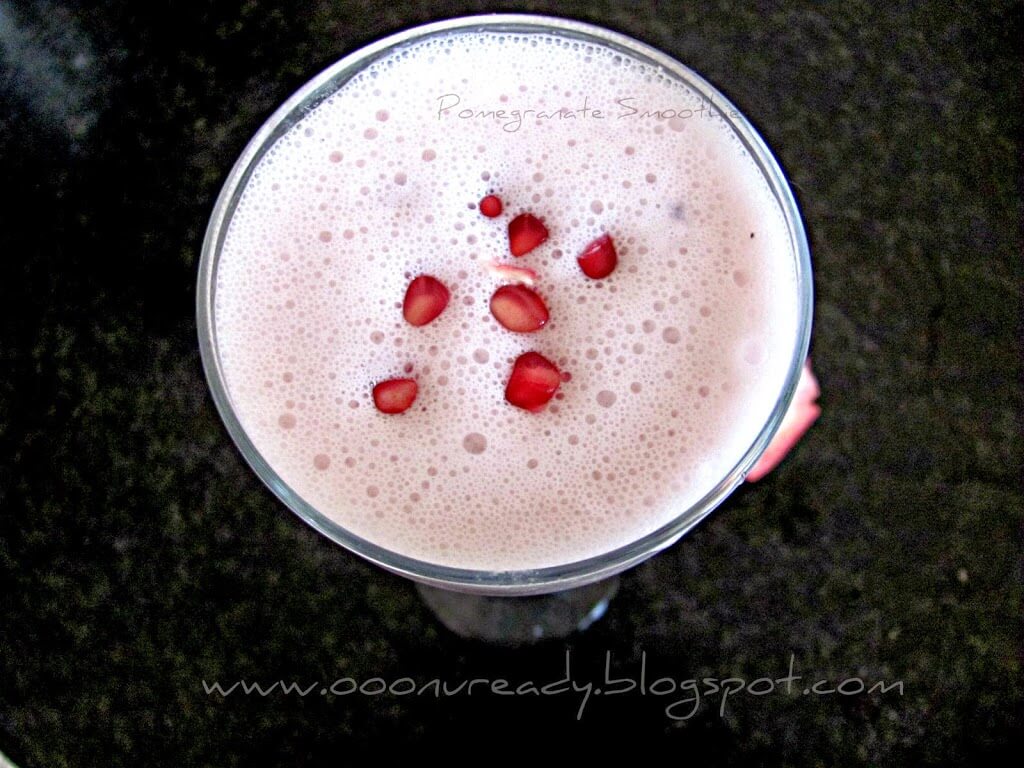 Pomegranate and me were never friends but then I was advised to have lots of it during pregnancy. I can't stand chewing any fruit except mangoes and bananas. My style for consuming the rest has always been in the form of juices, shakes, ice creams or smoothies. I cannot even manage watermelon slices for that matter and so it's always watermelon juice for me. On the other hand many tell me when they think of the pain one goes through to make juices they would rather gobble down the fruit. With the numb hands the last thing on my mind should be to take extra effort but then I would rather make smoothies and juices than let the fruits rot. So that's how I decided to try this smoothie. Now I wont remind you the benefits of pomegranates. Yes they are great antioxidants, good for tummy, dry the peel and powder it for good face packs, it's a great fruit.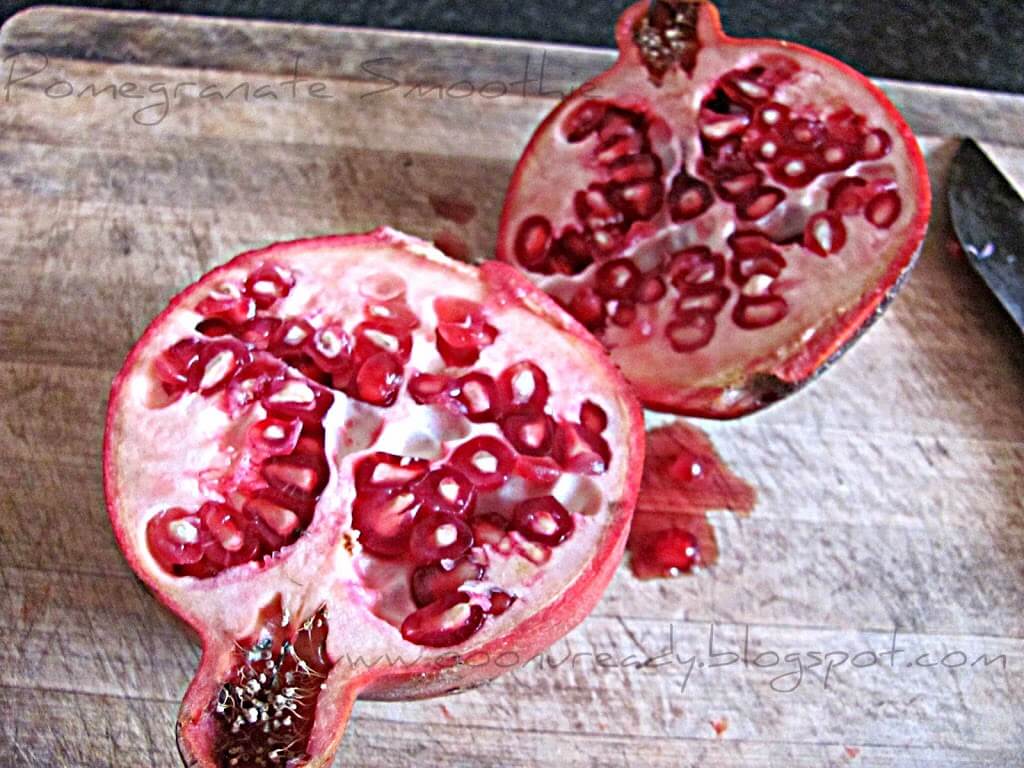 But my reason for consuming them was because I was told my baby's weight would improve if I consumed these. But seriously I never fell for that trick, I made these to beat the heat. I know it sounds silly to blame the Bangalore weather after having lived in Chennai. Maybe it's the hormones or the weather is really oppressive this time and it isn't even peak summer. I have therefore decided to try out few smoothies and shakes and contribute to the drinks section here :P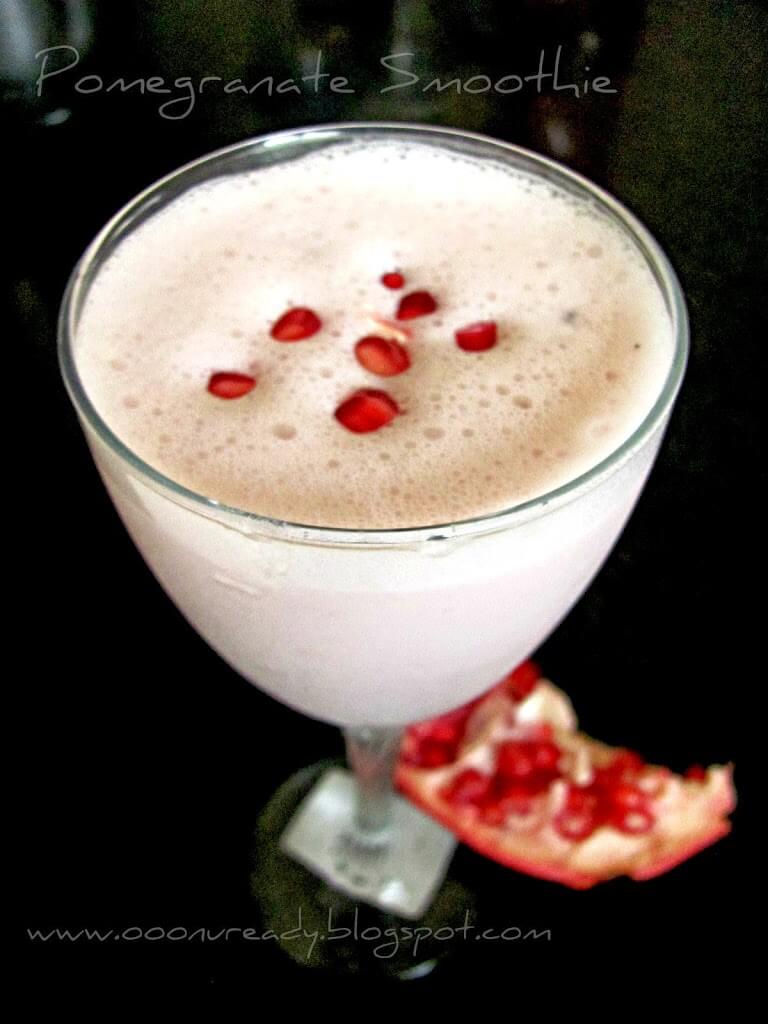 So here goes another recipe for the drinks section. Check out Flax seed oats banana smoothie –
https://www.perucontact.com/#124
if you love smoothies, you will love this recipe.
Ingredients for Pomegranate Smoothie
Pomegranate- 1
Yogurt- 1 cup
Honey- 2 tbso
Mint leaves- 4-5 leaves
Directions
Blend all the ingredients with 4-5 ice cubes. Garnish with pomegranate seeds before serving. Flax seeds can be added along with 1/4 cup of oats to make this smoothies thicker and richer. Sugar can be used instead of honey.