*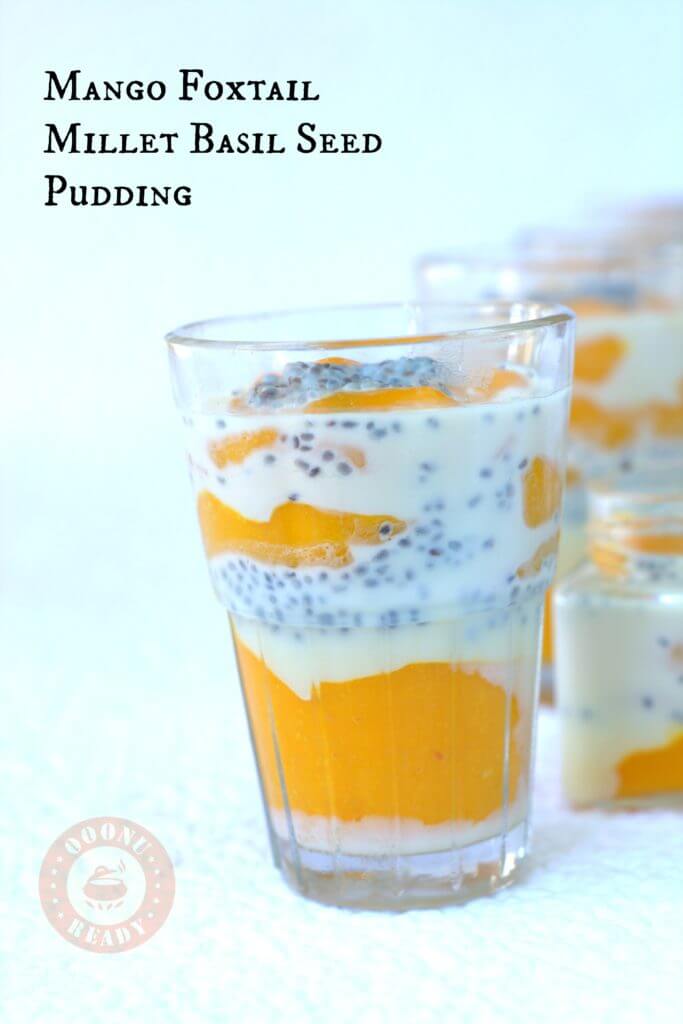 I call this recipe the lazy momma's dessert recipe. I was so tired and lazy today but I had to make use of these alphonso mangoes I bought for a great deal. We are leaving for our vacation and I have been cooking frantically to finish the leftover veggies in my refrigerator. I wanted to bake a mango cake but I was caught up with few errands. So I finally decided to make this no bake Mango foxtail basil seed pudding. And then there are days when you feel so satisfied with your efforts despite all the laziness. Today was one such day. I am totally happy with this mango foxtail millet basil seed pudding. I never taste something in between my shoots but today I did not bother much, I was so pleased with myself and this dessert. I am not happy with the images but I am might happy with the recipe :) And I am smiling as I type this down.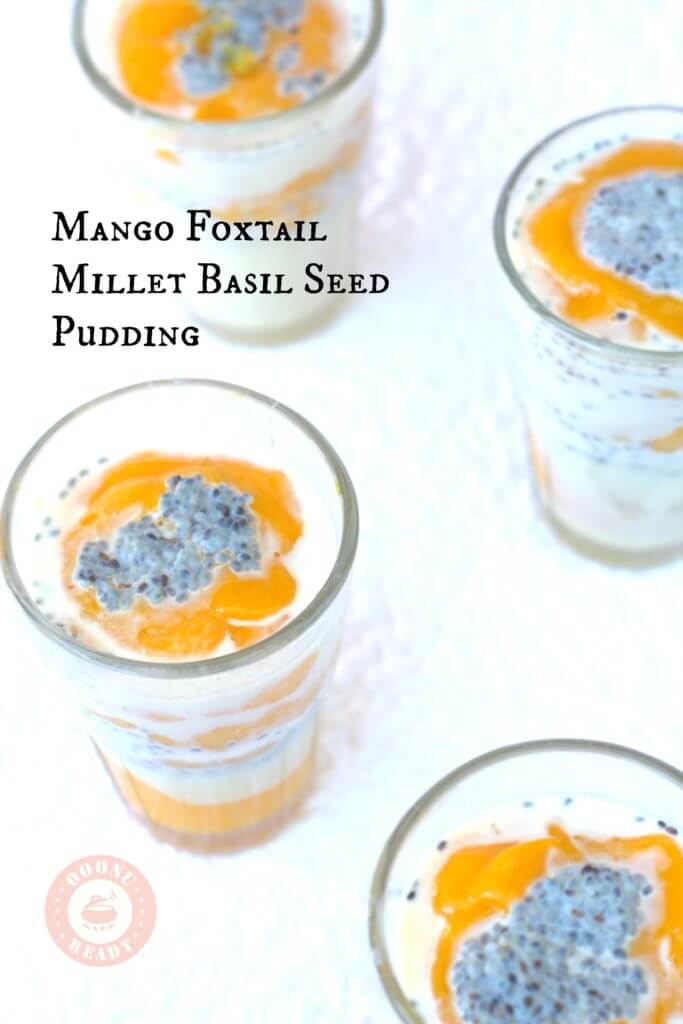 It might sound complicated with this long name but this dessert is very easy to make. I ended up eating two of those mini bottles because it is so hotttt!!!! Basil seed is a coolant while mangoes produce heat in one's body so I have chosen one ingredient to complement the other. This mango foxtail millet basil seed pudding can be a breakfast option too because it is basically a millet based fruit bowl. You can use greek yogurt instead of milk to keep it healthy. This is my second dessert with foxtail millet. Check out this recipe which used strawberries and foxtail millet https://www.perucontact.com/foxtail-strawberry-pudding-toddler-meal-challenge-day-57/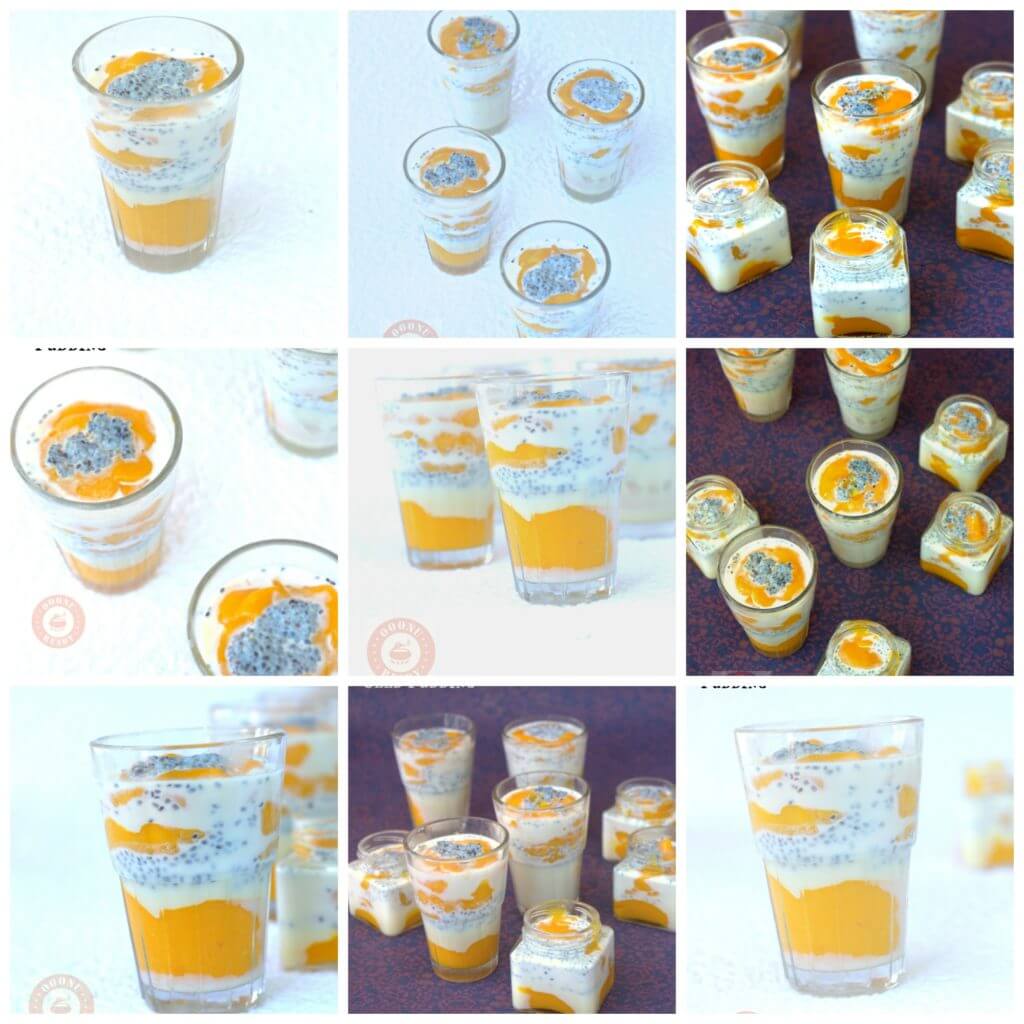 So try some healthy mango recipes while the season lasts. And I am gonna be away for a week but we will catch up when I am back. My family is taking a summer retreat to Ooty and I am gonna be back will lots of ingredients so till then why don't you try this Mango Foxtail Millet Basil Seed Pudding and write back to me.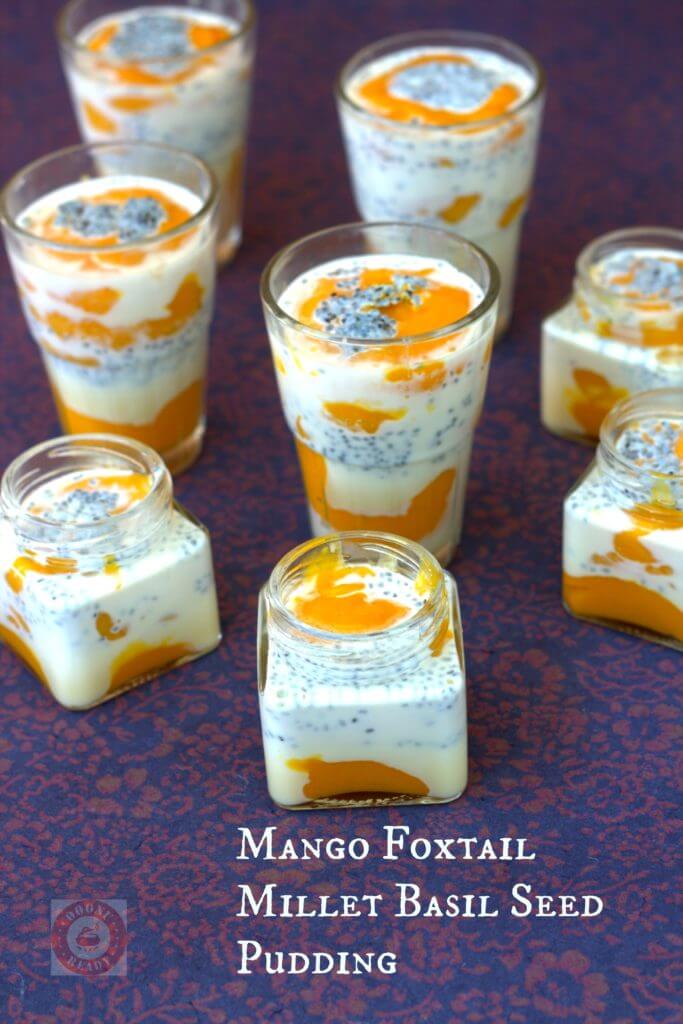 Ingredients for Mango Foxtail Millet Basil Seed Pudding
Mango- 600 g (Alphonso)
Milk- 1 liter
Basil seeds- 4 tsp
Foxtail Millet- 1/2 cup
Vanilla essence- 1 tsp
Condensed milk- 125 ml
Directions
Peel and chop the mangoes and puree them. Soak the basil seeds in 100 ml milk for 15 minutes. Soak the foxtail millet for 2 hours and cook it with the remaining milk. Add vanilla essence to the foxtail millet once it cools down. Set the glasses or jars for the dessert. First spoon in some mango puree, followed by some foxtail millet. Add a little condensed milk on top of the foxtail millet and then spoon in some basil seeds. Repeat this process of 4 layers till the top of the bottle or dessert bowl. Top the bowl with some basil seeds and chopped mangoes. Chill the dessert for 1 hour before serving.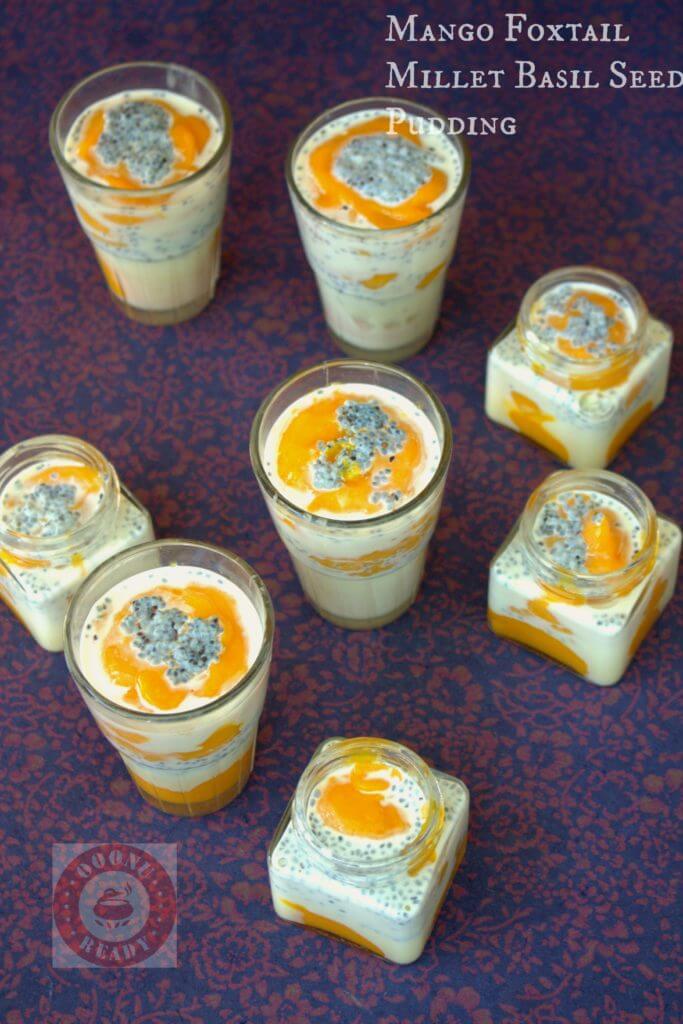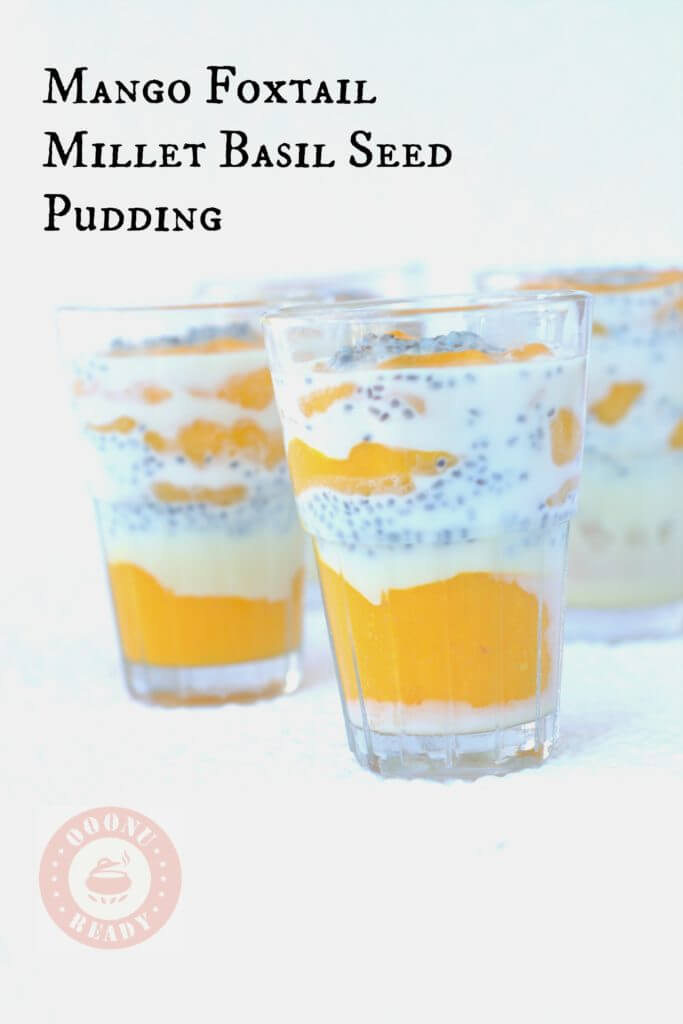 Note: You can add the condensed milk to the cooked foxtail, but I wanted it to be one of my layers. You could also try dulche de leche instead of condensed milk.
I can't wait to explore more recipes with mangoes, I have a lot of recipes to experiment with. And having said this, I think I am gonna have one of these for dinner right now!