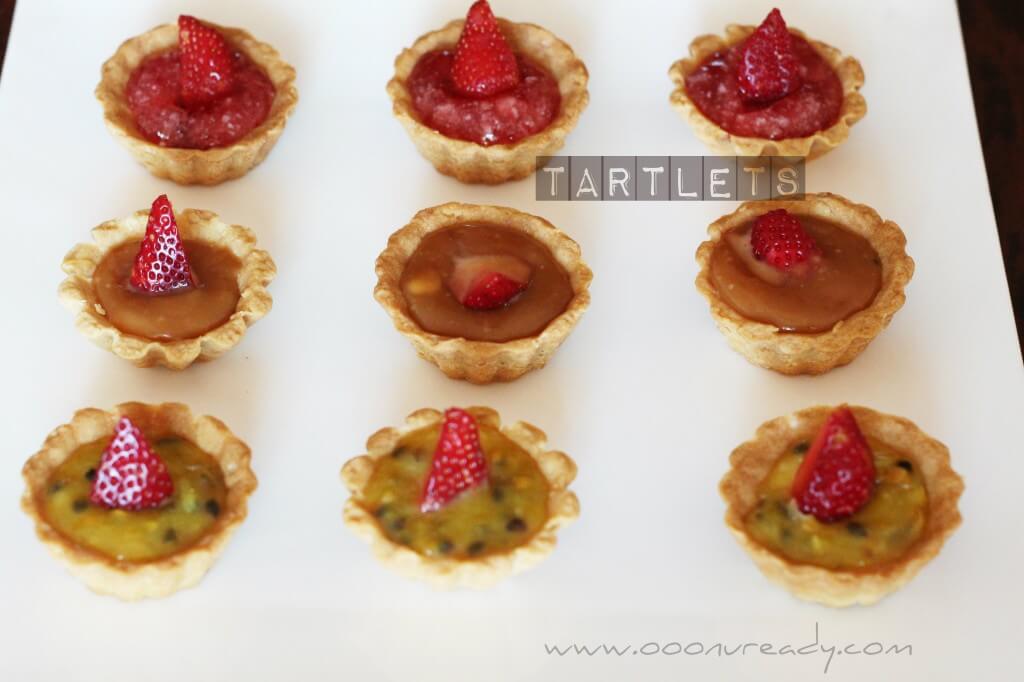 Who does not love a perfect tart or tartlet ? I always wanted to bake these tartlets but never found the time and energy to do so. Besides, who was gonna eat them all? So I never ventured making them. But recently we had guests home from my hubby's office and this gang was so sweet ,they got me a Calvin and Hobbes book and I found this gesture really sweet. I am a great fan of Calvin and Hobbes and can read them on and on. So as a kind gesture to reciprocate my gratitude, I baked these cute little tartlets. I also had in mind that I should finish my stock of salted caramel and passion fruit butter so that I could try some new stuff and it so happened that these tartlets gave me the opportunity to finish these bottles. I used some strawberry jam for the remaining tartlets. I enjoyed the photo shoot more than the baking because some sights are so tanatlizing to the photographic eye that they compel you to click them and post them immediately :) So like many previous posts of mine this post found its way much before many others awaiting for months. And here's the recipe……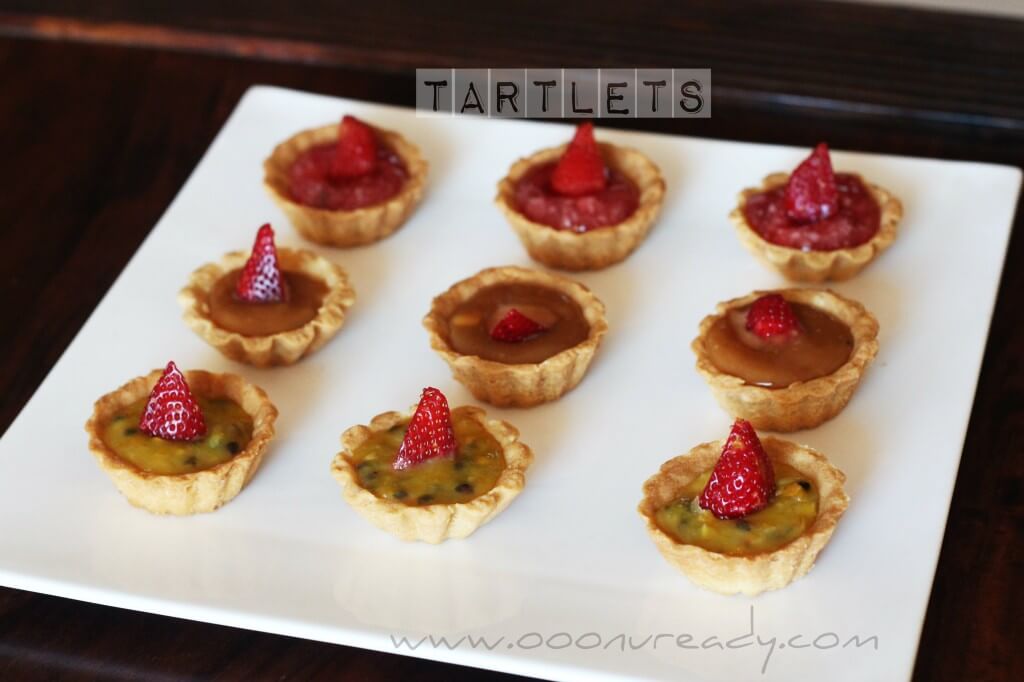 Ingredients for Tartlets
For the tart shells
Butter- 150 g
Icing Sugar- 75 g
Salt- 1 pinch
Vanilla essence- 3 drops
Eggs- 1/2 egg
Flour- 250 g
Directions
Cream the butter and sugar together. Slowly incorporate the eggs. Add salt, vanilla essence and finally fold in the flour. Roll the dough into small balls and stuff them into your tart shells. See that you butter your shells so it comes of easily after baking. Bake at 180 degrees for 16-18 minutes. Cool the tarts before taking them off the shells and filling them up.
For the Salted caramel
Sugar- 200 g
Salted Butter- 90 g
Heavy Cream- 120 ml
Salt- 1 tsp ( or make it half the quantity if using salted butter)
Directions
Heat sugar in a pan till it dissolves giving away an amber colour. Add the butter after this process and be careful because the butter will bubble, reduce the flame throughout so that you avoid accidents. Mix the butter and sugar for 2-3 minutes before adding the cream. Now I had the cream in my pantry some store it in the refrigerator both ways its cooler than the medium on fire so when you pour the cream it will bubble rapidly, stir in carefully.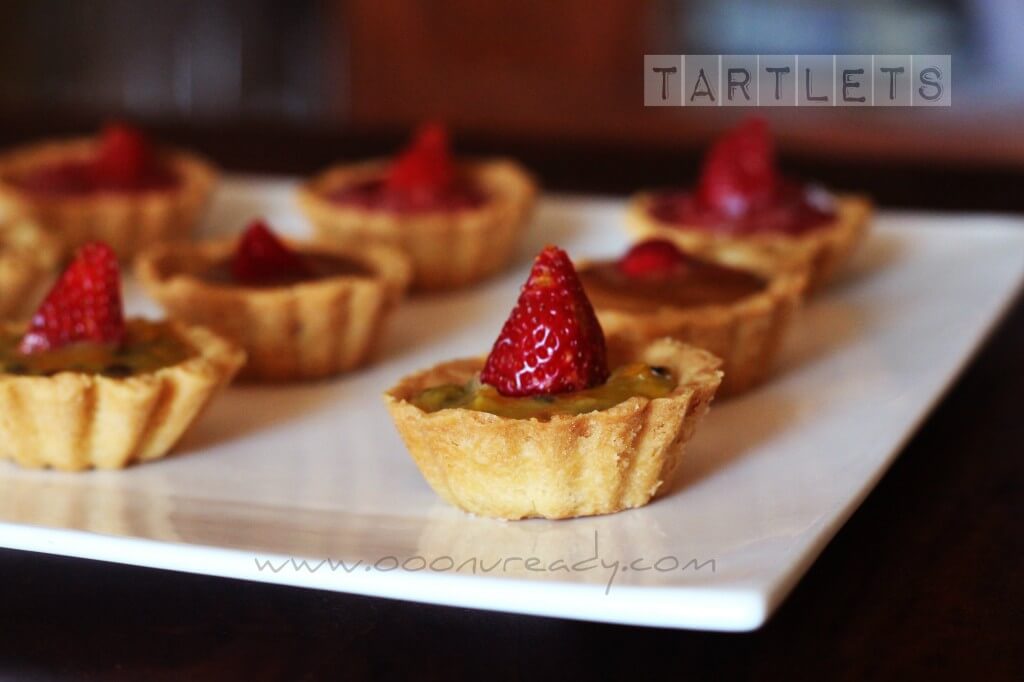 For the Passion fruit Butter
Passion fruit pulp- from 6 passion fruit
Sugar- 100 g
Butter- 150 g
Salt- 1/4 tsp
Eggs- 4
Directions
Heat the butter in a pan and add the sugar. Stir the sugar till it dissolves. Add the passion fruit pulp and salt and stir well the butter mixture. In a bowl whisk the eggs and now add the passion fruit mixture till it gets thicker.
If the mixture seems runny add another whisked egg and you will get a thicker mixture ( like the lemon curd) .Store in the refrigerator in an airtight jar up to 2 weeks.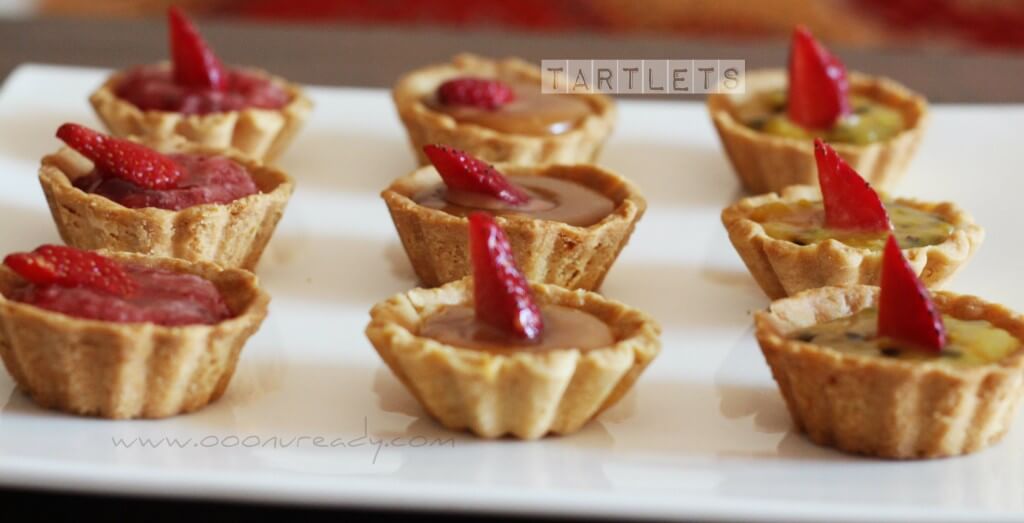 Other options for filling are whipped cream and fresh fruit, lemon curd, vanilla curd, chocolate ganache and if you like savoury tarts, cream cheese, meat fillings are great options too. I am planning to do a proper tart with bananas and chocolate ganache for Christmas lets see what comes out :)
Oh and by the way we are diversifying and have entered into the markets. We are selling home made pickles, dips and preserves. Those interested please contact me at teenaaugustine2002@gmail.com. Till next time, stay safe and blessed.
Ciao !