When I started blogging 5 years ago, I wanted to record my family recipes and I also named the blog with a very traditional Kerala name for this reason. Over the years I began experimenting with my own stuff and chronicling the family recipes took a back seat. There are few occasions like Onam, Christmas, Easter or Birthdays (apart from my home sick days) when I get back to my archives and fish out these family recipes. This Kari naranga recipe is a treasured one.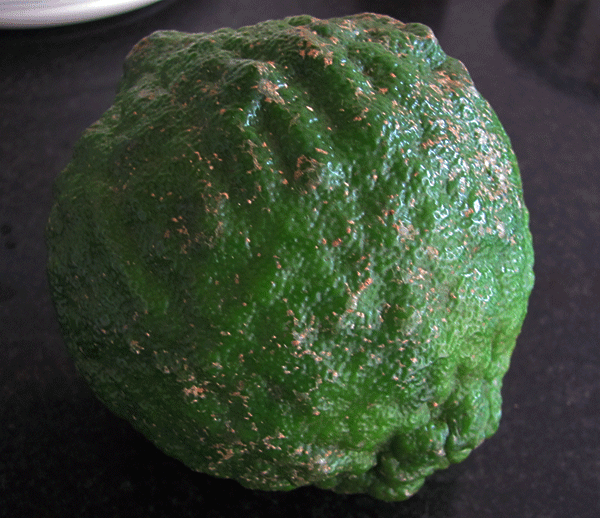 I often see people making pickle with this kari naranga but this is actually a curry with a roasted coconut gravy. It can be used as a pickle too, my mom makes it a bit thick while I make it a little runny so that I can pour it as a gravy. Both ways this is an awesome preparation. I don't find kari naranga in Bangalore very often but back home we use it a lot for pickling.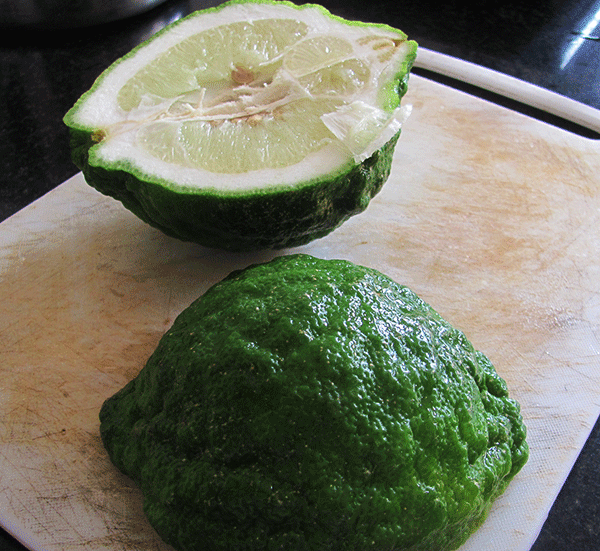 Kari naranga curry is one of the thottu curries (not a major but minor curry served with pickle and ginger curry that you just taste in between the major curries) we prepare every year. Do try this one if you can get hold of this lemon.
Ingredients for Kari naranga curry
Kari naranga- 1
Ginger- 1 inch piece
Green chilies- 6-8
Curry leaves- a handful
Garlic- 5-8 cloves
Grated coconut- 1 cup
Turmeric powder- 1/2 tsp
Chili powder- 3 tsp
Coriander powder- 1 tbsp
Fenugreek powder- 1/2 tsp
Asafoetida- 1/2 tsp
Oil- 5 tbsp
Mustard seeds- 1 tsp
Directions
Chop the lemon with the skin into small pieces. Marinate the lemon with salt and set aside till you are done with the remaining preparations.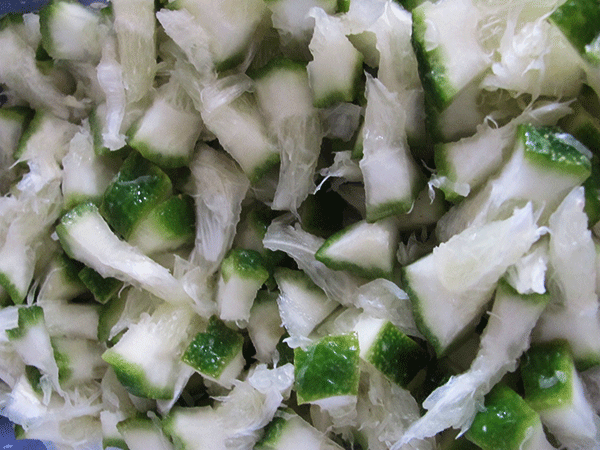 Chop up the ginger, green chilies and garlic. Set them aside in a plate. Now dry roast the grated coconut in a pan over medium flame till it is well roasted and dark brown in colour. Grind this coconut with 3-4 tsp water into a coarse paste. Heat oil in a pan and add the mustard seeds. When the mustard seeds splutter, add the curry leaves, finely chopped ginger, garlic and green chilies. When the ginger and garlic strips start to brown, add the spice powders and saute them over low flame. The spice powders should be well roasted as in their raw smell should abate before you add the ground coconut paste. Now cook the gravy for 5- 8 minutes. Add the marinated lemon after 8 minutes and let the kari naranga curry simmer for another 8-10 minutes. The lemon will soften a bit by now so take the curry off the flame and let it rest. Serve with rice.
Note: Lemon will release sufficient juices to form some gravy but if you want more gravy add 1/2 a cup of water after adding the coconut paste.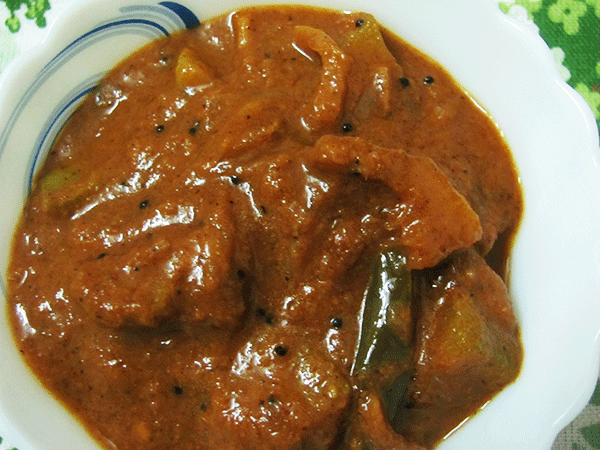 Check out this space for other Onam recipes. You can find them under the Onam sadya tab on your right side. Do write to me if you have any queries regarding the recipes.