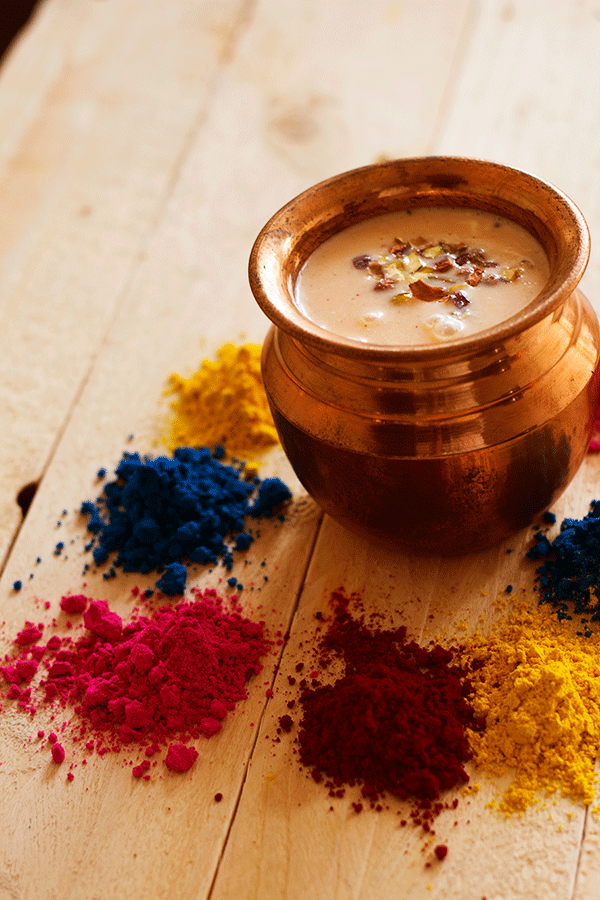 Holi to me was just a lesson from my hindi text book where I was taught people played with colours on this day and burnt Holika. As I grew up Holi to me was synonymous with Amitabh Bachan's Rang barse. And then I landed at IIT Madras. It was at IIT that I got over my inhibitions and played holi. I miss all my friends from IIT who played holi with me for years. Nivedita, Shweta, Sarita, Shalini, Gopika, Anitha, Sangeetha, I dedicate this post to you women.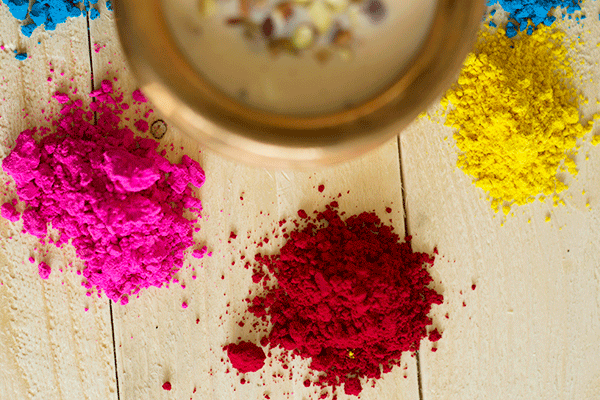 But I never associated holi with food. I knew diwali was time for sweets but holi was all about colours. But this time I had promised myself that I would try to post a recipe on every festival. And that's how I ended with making thandai. And the heat in Bangalore is getting worse every day. At my apartment we have constant power failures making my life a hell. I was all excited to do this shoot yesterday but it was all rainy and I said nah! this is not a day for a photo shoot.
Today it was all sunny and we had no power, but then like every bollywood movie, when I decided to throw away the colours and saffron and nuts, stepping down from a photo shoot, god almight thought he was done with testing my patience. We got our power supply back and hence this post on thandai.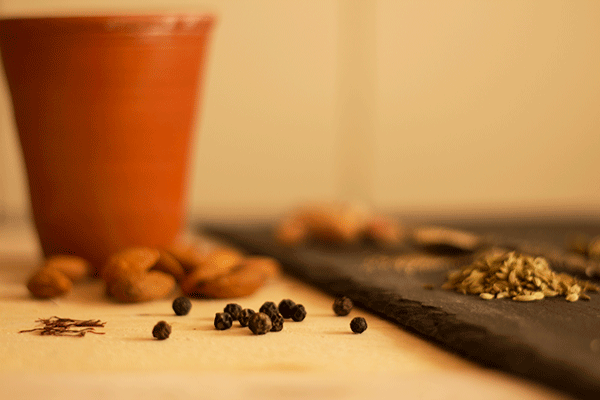 Yep I am getting a bit phenomenological these days I want you to know this post was borne out of a lot of labour :) Happy holi folks, play safe and be nice to everyone. And if you drop by, you can have some thandai.
Thandai is a spiced milk based drink with almonds and spices ground into a fine paste to flavor the milk. Thandai is often served with bhang on holi. Bhang is a preparation from the leaves and flowers of cananbis. This recipe does not have bhang in it but its a perfect recipe for holi and the scorching summer. So go grab your spices and almonds and lets make some thandai.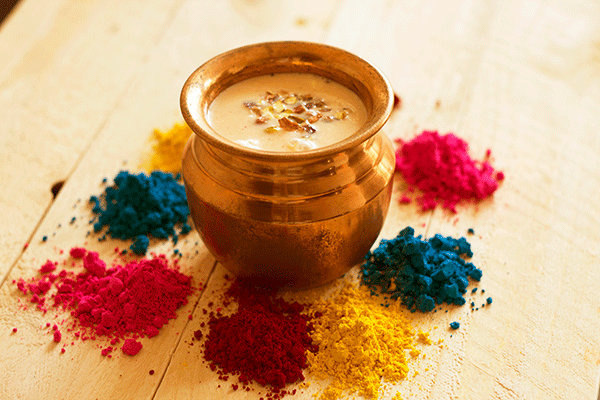 Ingredients for Thandai
Milk- 500 ml
Almonds- 20
Cardamom- 7 pods
Black peppers- 10 peppercorns ( Yep u need these)
Poppy seeds- 2 tsp
Fennel seeds- 2 tsp
Saffron- 6 strands
Warm milk- 2 tbsp (to soak saffron)
Sugar- 1/4 cup
Rose essence- 1 tsp
Pistachios- 6-8
Directions
Soak the almonds in a bowl of water for 30 minutes. Soak the cardamom seeds, poppy seeds, black pepper and fennel seeds in another bowl of water for 30 minutes. Peel the skin off the almonds after 30 minutes and grind all the soaked ingredients into a fine paste.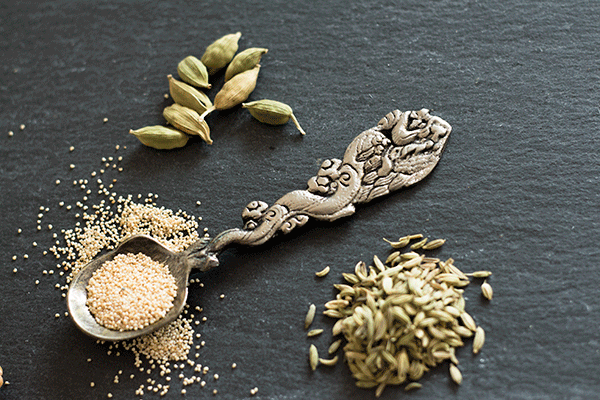 Meanwhile boil the milk and add the sugar. Mix well and let the milk cool down. I refrigerated the milk after doing this step for 3 hours. Add the ground spice paste (after passing the paste through a sieve) to the milk along with saffron soaked in warm milk for 15 minutes. Also add the rose essence and refrigerate the thandai. Serve with finely chopped pistachios.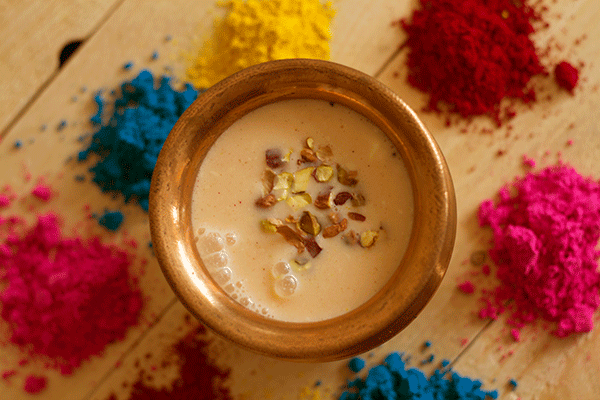 I loved the combination of fennel, cardamom and pepper. In each sip of the thandai I could taste each one of them. And adding the rose essence brought a harmonious balance between the spices. I think we should not overdo the rose essence because it might overtake the other spices. And it's official I have a food photographer to help me so I just focus on the recipes. So if you are appreciating the thandai images here, its him, its him- Mr Sunoj.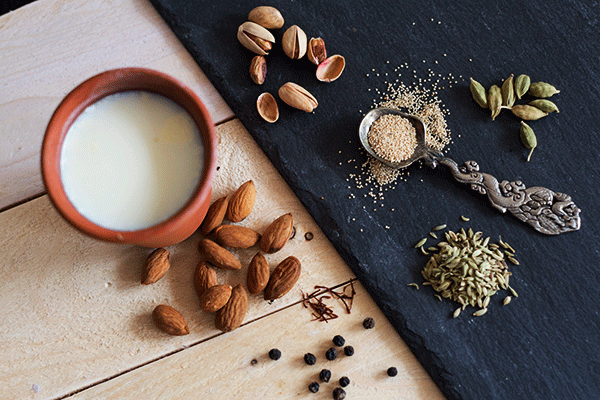 This paste can be stored in the refrigerator in an airtight bottle for 2 weeks. Add it to milk each time you want to have some thandai. I guess I can have this whole summer. Can't wait to get some thandai to my mom, I guess Kerala is gonna be boiling in April . But I don't have time to mull on that, I am gonna play holi with Sarah, and we are going to have some thandai. How about you?