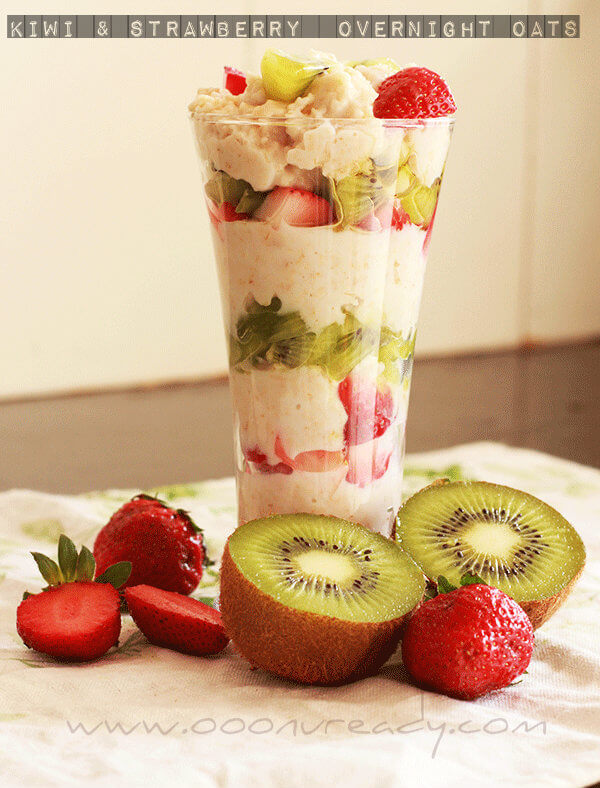 I must admit, I have a weakness. I fall for deception :) You deck up my oats like this and I cannot refuse having them. Sometimes its not just the taste but the presentation that makes one to try a new recipe which is why blogging has become a quite promising job these days :) Though my version of overnight oats is not the conventional one, I still call it the same. I don't have access to rolled oats so I just cook up some old fashioned quaker oats and layer it with fruits the previous night. And that's pretty much overnight oats to me, because they chill whole night in the refrigerator. For those of you who have access to rolled oats, I suggest, you soak them in milk and prepare them like this. If you prepare your oats in glass jars with lid and can refrigerate them, this would be the most convenient breakfast you carry to work.
Ingredients for Kiwi and Strawberry Overnight Oats
Strawberries- 2 cups
Kiwis- 2
Oats- 2 cups
Milk 2 cups
Honey- 3 tbsp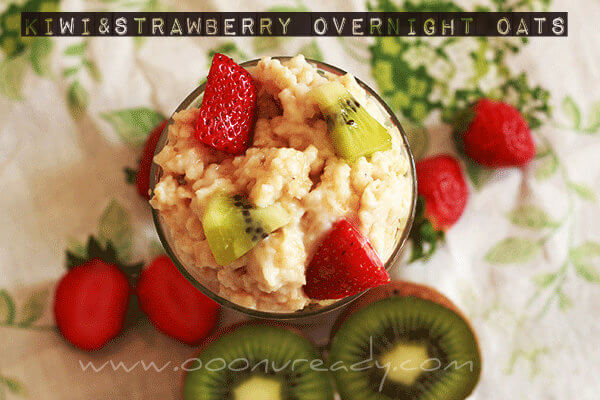 Directions
Hull and clean the strawberries and peel the kiwis. Dice them into small bits. Cook the oats with the milk and honey.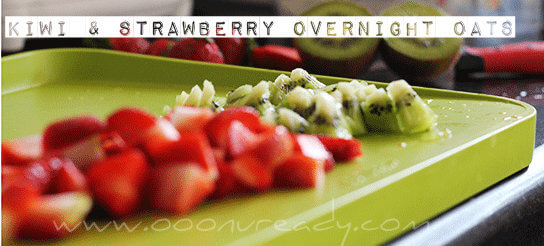 I add 1/4 cup of water to the milk to keep the oats runny. Once the oats cools down layer the oats and fruits in a glass jar or drinking glass. Drizzle some honey on the top in the end. And that's easy and simple kiwi and strawberry over night oats. Refrigerate overnight and have it for your breakfast.
A friend of mine used buttermilk instead of milk, if you like your oats sour and not sweet this is a good option. You can also add some chia seeds or flax seeds, I did not this time for this overnight oats.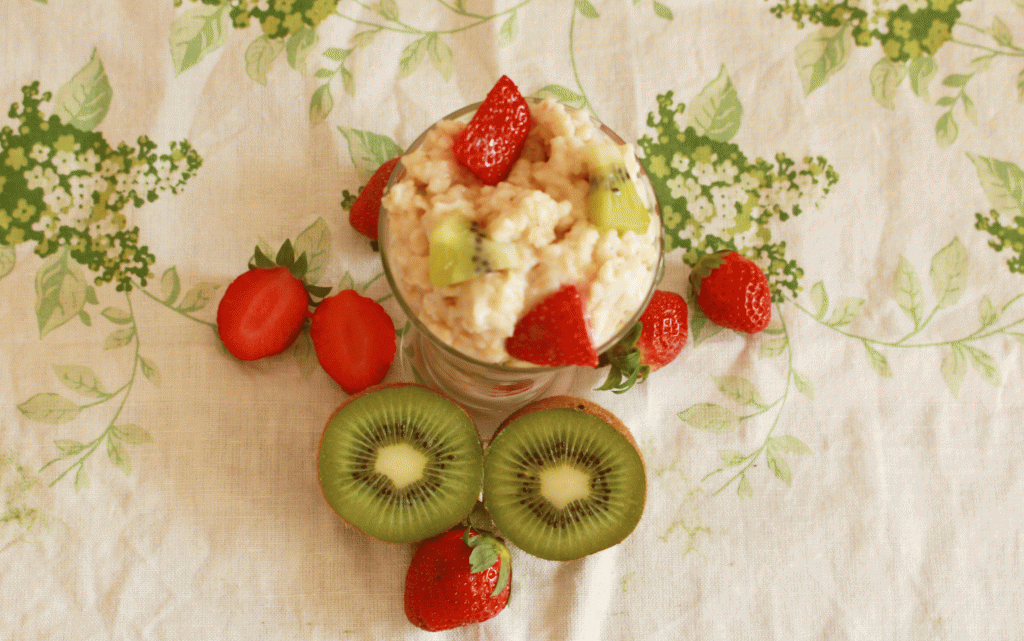 I love the exciting combos of overnight oats that's coming out of my kitchen these days. I am trying to create a collection of overnight oats recipes, so stay tuned for them. Guess what's for breakfast tomorrow? Peanut butter, banana and honey overnight oats :) yipeeee ! Five years ago I would not have imagined overnight oats being a part of my kitchen, and today, it tops my list of favourite breakfasts. Fast forward to 2015 and we find health to be the headline. Oats, Quinoa, Chia seeds, Flax seeds and Alfalfa are the buzz words in breakfast this year. These are exciting time, isn't it?