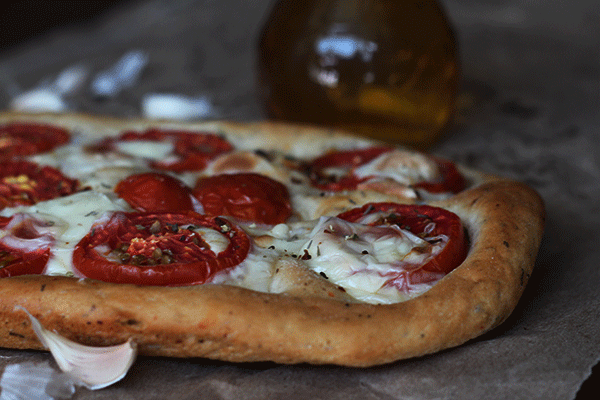 There are days when you least expect and something turns out perfect. This was one such day a lazy Sunday. I woke up at 5 am to feed the kiddo and could not sleep. I thought I should do something. I had a cup of tea and tried reading. Reading these days means surfing recipes. And my Italian love began to nag me. I had too many bottles of yeast gifted by friends and family. And I wanted to bake something with them. Every time I open a bottle it is left around so I thought I would use the small sachet of yeast that was lying around. It was a rainy day and I wondered if I would be able to do it right. But nevertheless, the result is in front of you. Loved ever bite and happy that my Sunday began with baking and awesome photo shoot. I have sort of memorized this recipe because I loved the results. Hope to get back to baking again, well with stuff like these I would not mind doing it everyday.
Ingredients for Herbed Focaccia with Tomatoes and Cheese
All purpose Flour- 2 1/2 cups
Warm water- 1 cup
Yeast- 1 package (2 1/2 tsp)
Olive oil- 2 tbsp
Mixed herbs (rosemary,thyme and oregano) 1 tsp each
Salt- 1/2 tsp
Sugar- 1 tsp
Tomatoes- 3
Cheese slices- 3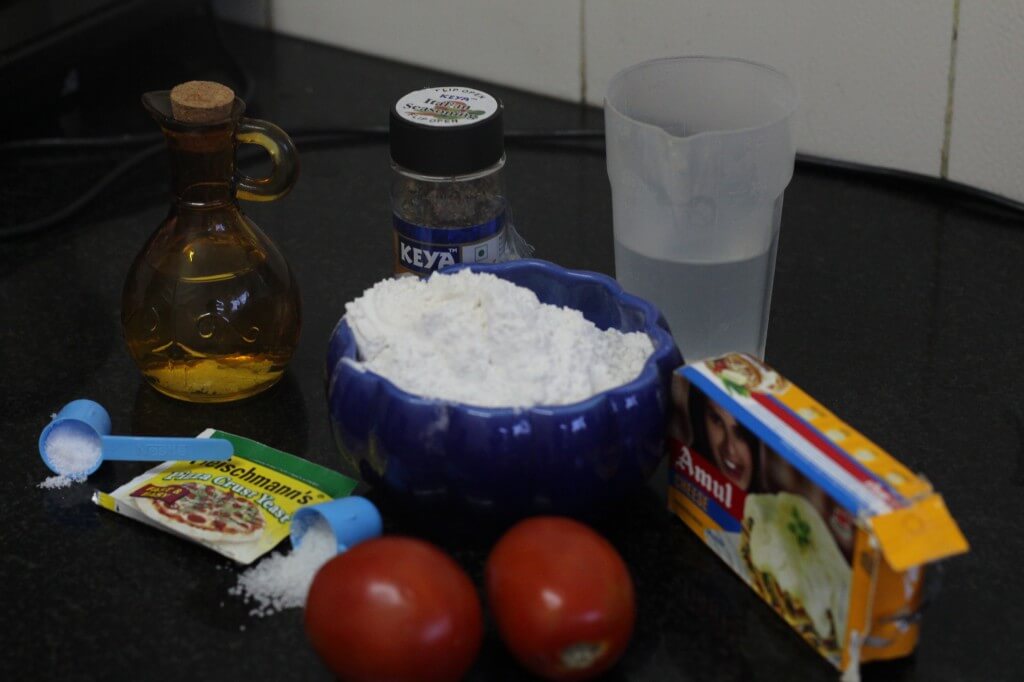 Directions
To begin with the herbed focaccia, add yeast to your mixing bowl and pour in the warm water, salt, sugar, herbs and 1 1/2 cups of flour also the oil. I used sunflower oil because I did not have olive oil in stock and I noticed it after I added warm water to yeast. I settled with sunflower oil and it was fine. Now having mixed all the above ingredients you have a sticky dough. Add the remaining flour and knead well. Add some flour to your working area and knead the dough thoroughly. Oil the bowl you plan to store the dough while it rises, dump your dough into the bowl and keep it in a warm place for an hour till the dough doubles.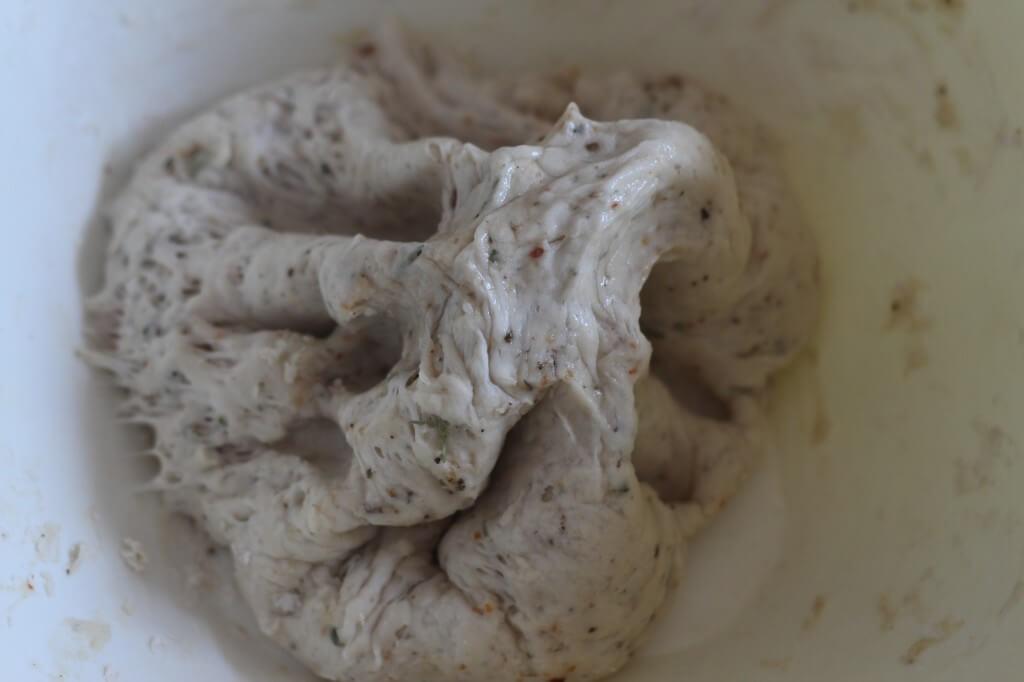 Once the dough has risen divide it into 2 portions and roll each using a rolling pin. I won't give strict dimensions because I used pans of 2 different sizes and rolled the dough to fit into those pans. Once you have oiled your trays fit in the dough after rolling it. Make indentations using your finger or knuckles and leave the dough on your countertop for 30 minutes to rise again.
Place the cheese slices and tomato slices on top of the bread after 30 minutes and bake at 180 degrees for 40 minutes. You can also sprinkle some herbs before baking though the dough already has sufficient herbs.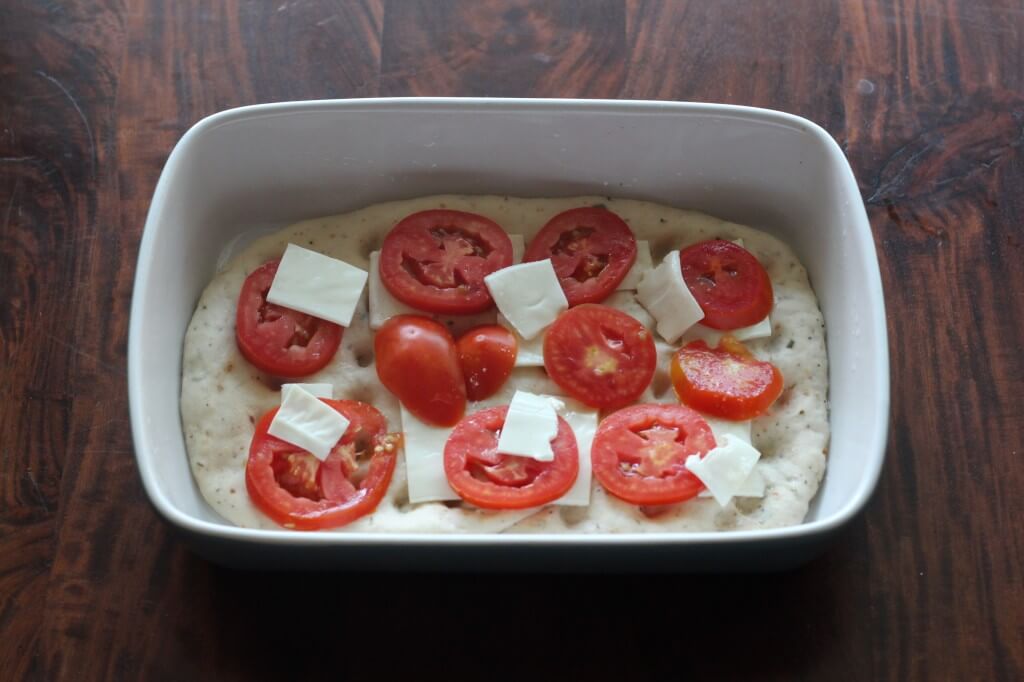 As soon as I was done editing these pics I had to rush home because my mom had an accident in the kitchen. The fiery old woman tried breaking a coconut with a sickle and ended up with 6 stitches. She told me not to bother because it was her left hand and middle finger. Nevertheless, I had to be there and I did go with my daughter a journey that was very cumbersome. I tried this focaccia at home and it came out even better( thanks to the humid weather of Kochi). My mom told me she was planning to try a whole wheat version of this herbed focaccia. If her results are great I am gonna try one too.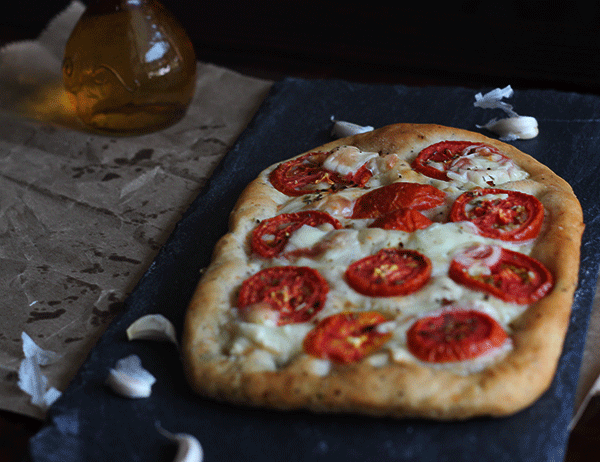 And before you move away from this page please read the comments below they could be of some help to beginners and help those bake regularly too.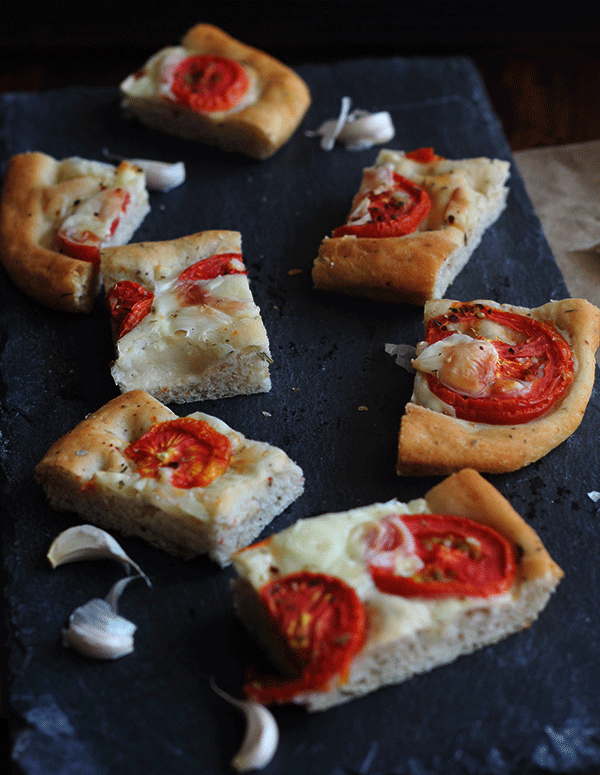 Notes:
1. I used Fleishmann's yeast and I love this brand of active dry yeast.
2. Always use measuring spoons and cups rather relying on your tea cups and tea spoons.
3. I used cheese singles but you can try mozarella too. And for flour use bread flour for better results though I used All purpose flour.
4. Choose early mornings for baking because you are much relaxed after a night's sleep. I say this because many tell me they are scared of baking.
5. You can freeze this dough before baking up to a week and refrigerate the dough for 2 days. But wrap the dough in a clingfilm before you do any of these.
6. Baked focaccia stays out in a air tight container up to a day and in the refrigerator up to a week.
7. Cheese is totally optional. Fresh herbs like rosemary would be great.
8. I used sunflower oil but olive oil is the best.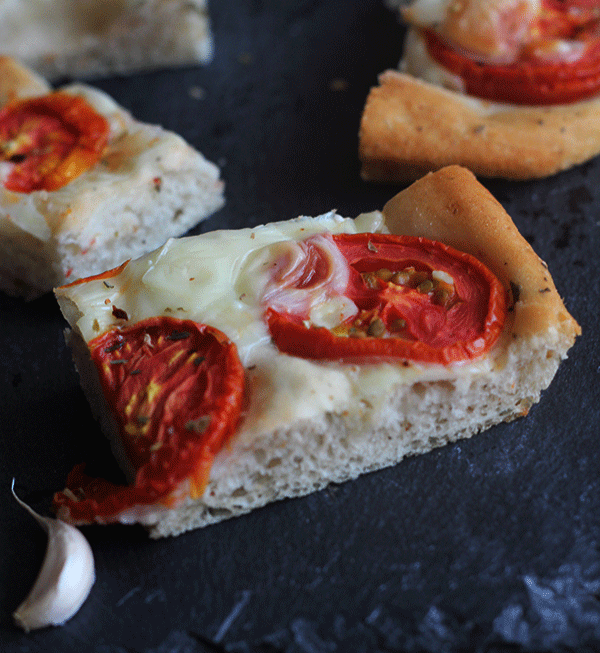 I have some passion fruit from home and I have always thrown them in the past because I could not plan something ideal but today I have decided to put them to use so wait for some surprises here . Till then, stay blessed and eat healthy!