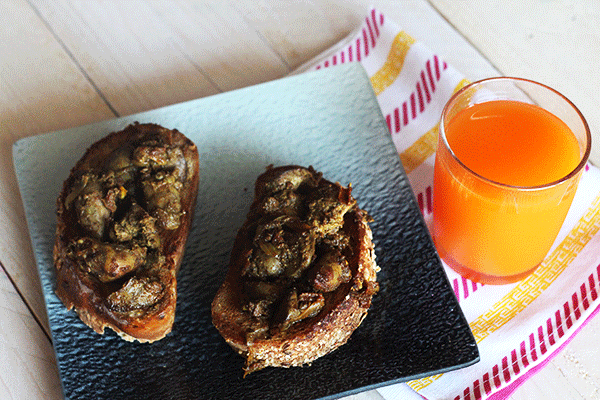 We had a small weekend getaway at a farm house and I am back to my kitchen with more energy. While at the farm house I got my share of time to do some reading though I must admit I spend half the time planning for recipes that I had missed out in the last one year. Some of you might be aware that I have taken up catering seriously and am doing a lot of salads these days. I spend half my weekend getaway planning new salads that I wanted to try for the upcoming weeks. My kiddo did keep me busy steering me away from all my day dreaming but I got to unwind without the chopping and peeling I do on a daily basis. My thumbs feel great and my wrists are fit again so I thought I would do this post-weekend indulgent breakfast. The first time I had chicken liver on toast was at Monkey bar , Indira Nagar. One bite into these beauties and I was like this is just the regular liver curry mamma makes on top of buttered toast. But I must tell you they make an awesome starter or pub grub. So I decided I was gonna try this at home and finally I did it today. It rarely happens that I cook something and I blog it the same day, but I was might pleased with myself so am blogging it today.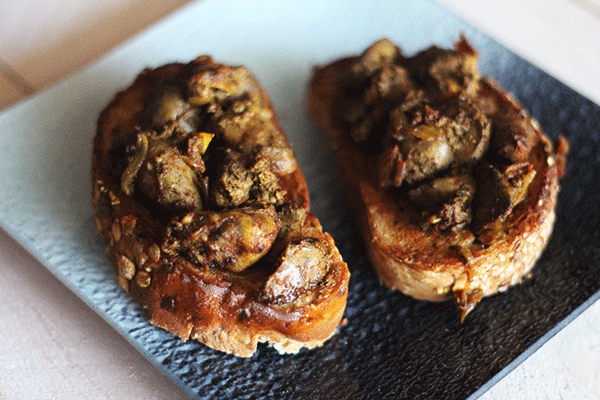 I used whole wheat multi grain bread but I suggest you do this on the regular pav buns. They could also make decent sliders with some coleslaw. I know not everyone loves livers but I cannot recommend a substitute for these beauties so non-liver lovers kindly skip this recipe.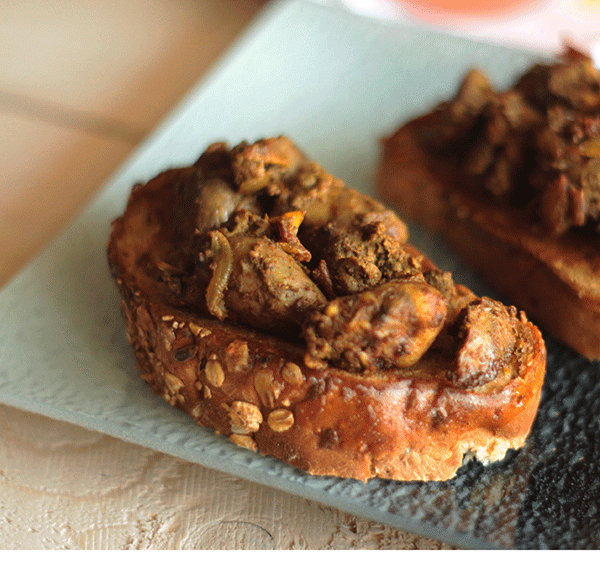 Ingredients for Chicken Liver on Toast
Chicken Liver- 600 g
Onion- 1
Green Chilies- 4
Tomatoes- 2
Garlic- 5 cloves
Ginger- 1 inch piece
Salt- to taste
Turmeric- 1/4 tsp
Chili powder- 1 tsp
Coriander powder- 1 tsp
Garam masala- 1 pinch
Pepper powder- 1 pinch
Bread- 8 slices
Butter- 1 tbsp
Directions
To prepare the livers heat oil in a pan and saute the sliced onions and green chilies till the onions soften. Once the onions soften add the minced ginger and garlic and saute till the garlic brown. Now add the tomatoes followed by salt. Once the tomatoes starts wilting and forming a thick sauce add all the spice powders and let the gravy start to become thick. Add the chicken livers at this point and cook the livers in this gravy for 10 minutes over low flame. Cover the pan with a lid throughout this process.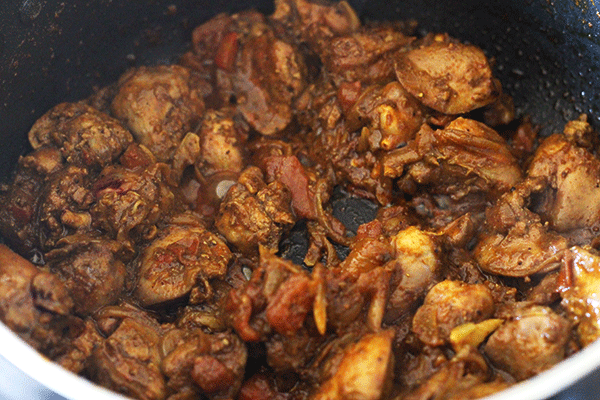 After 10 minutes open the lid and let the liver cook till the gravy evaporated and the livers are left dry. This might take another 10 minutes and also lend the liver a crunchy coat. Sprinkle some dried basil or chopped cilantro at this point and switch off the flame.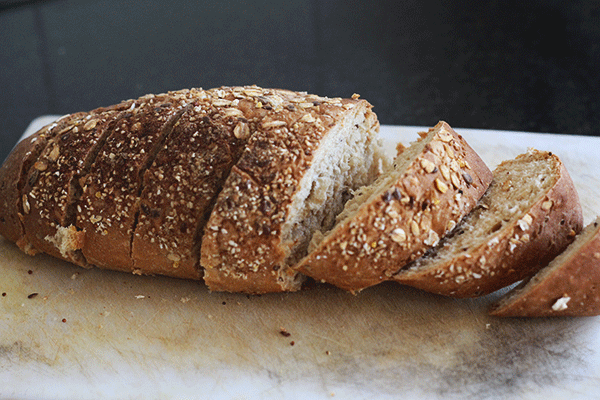 To prepare the toast slice the french baguette into 1/2 inch thick slices and warm them on a girdle with some butter slathered on. Assemble the liver toast by topping the buttered toast with the warm liver. I didn't have any lettuce else I would have lined the toast with some lettuce and top the lettuce with some liver. Serve immediately with a glass of fresh juice for a wholesome meal.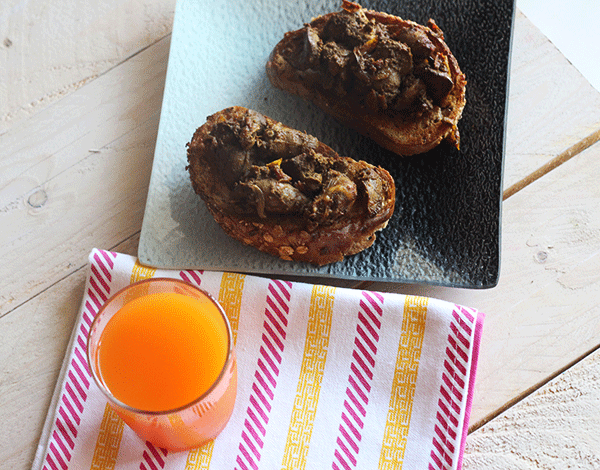 This is an easy snack and cooks in a jiffy so I would recommend it to every booze party, brunch and indulgent breakfasts. Hope you will love this recipe just as I did. Stay tuned for more updates till then eat healthy and enjoy!!!!!!!!!!