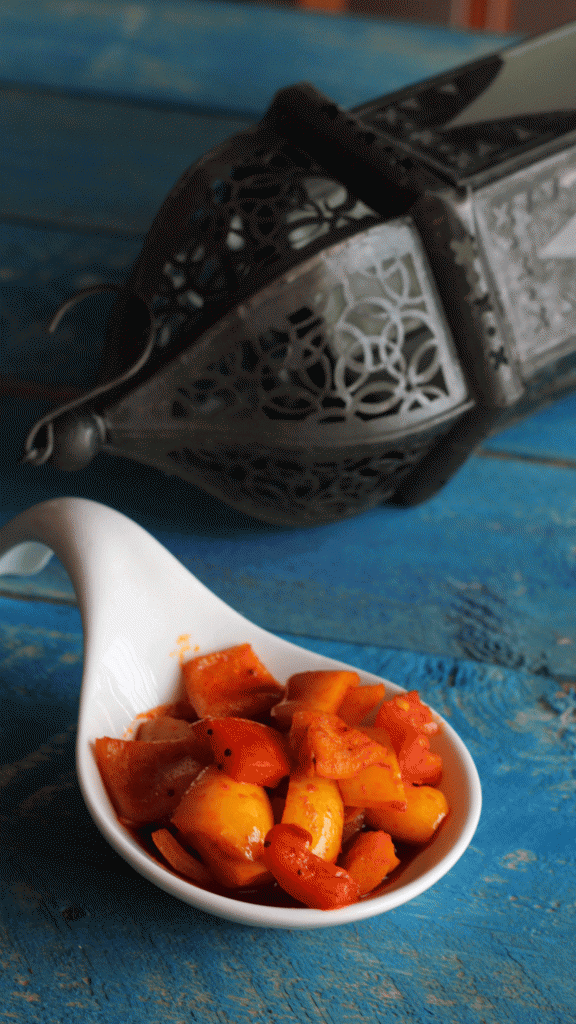 When life throws bell peppers at you- go ahead and pickle them :) Last week I was left with a lot of bell peppers. I gave few to a friend but the rest stayed in my refrigerator for a week. I have pickled the green capsicums before but it never occurred to me that I could pickle these and I was too tired to pickle. But I needed to move these out of my refrigerator and finally, I mustered the energy to pickle them.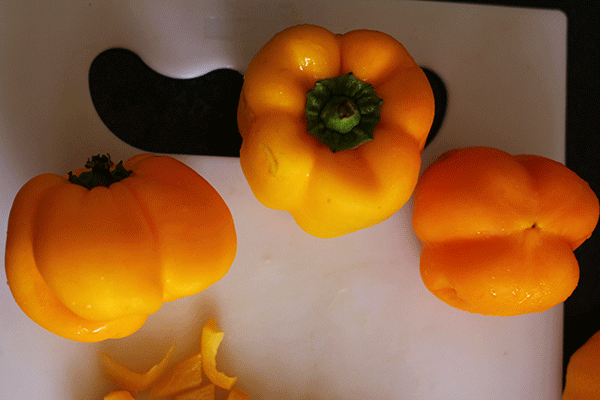 This is a very simple pickle, I made 2 jars and I use them mostly for rotis and parathas. This time I did cure the pickles by letting my jars bask some sun. I don't know why I did it but they have stayed unspoilt ever since their sun bath. I guess next time I will just pickle it in brine it tastes equally good. But I love this pickle for the sunshine colour it brings into my kitchen and therefore they rest on my countertop to cheer me :)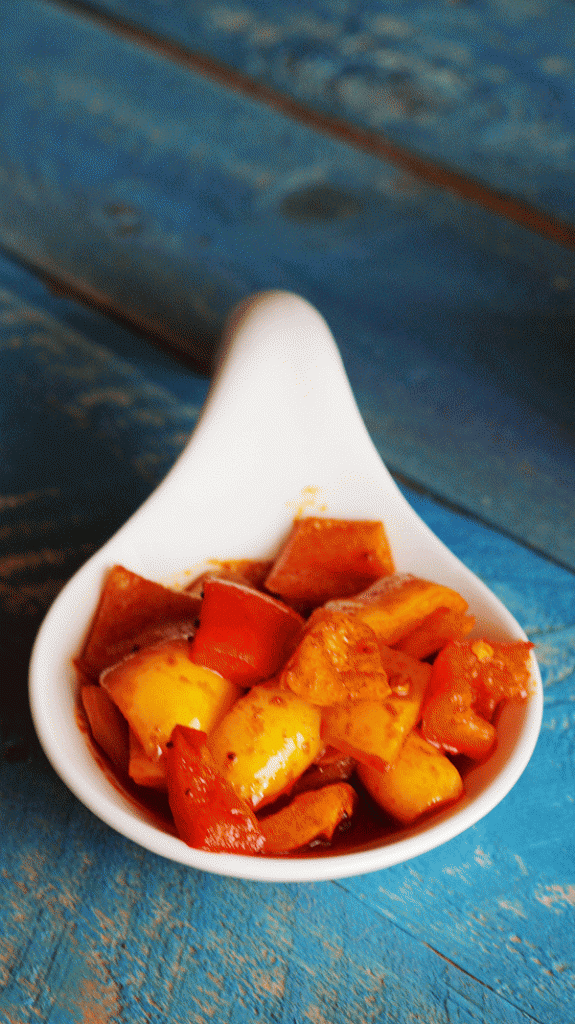 Ingredients for Bell pepper Pickle
Bell peppers (red and yellow)- 1 kg
Sesame oil- 250 ml
Mustard seeds- 3 tbsp
Fenugreek seeds (optional)- 2 tsp
Chili powder- 4 tbsp
Kashmiri chili powder- 6 tbsp
Turmeric powder- 2 tsp
Fenugreek powder- 1/2 tsp
Asafoetida- 1 tbsp
Salt- 4 tsp
Vinegar- 1 cup
Boiled water- 1 cup
Directions
Wash the bell peppers and chop them up. See that they are dry and not to wet.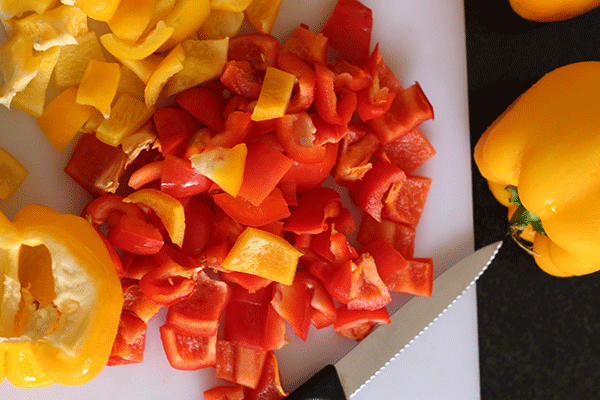 I have not used ginger or garlic in this pickle but you can chop some ginger and garlic if you like the flavour. I did miss garlic. Heat oil in a pan and add the mustard and fenugreek seeds. Once they splutter add all the spice powders and saute on low flame till the powders are well roasted. This could be 5 minutes. Now add the bell peppers and saute them for 5 minutes. The bell peppers will start to soften after 5 minutes. Now add the vinegar and salt followed by water.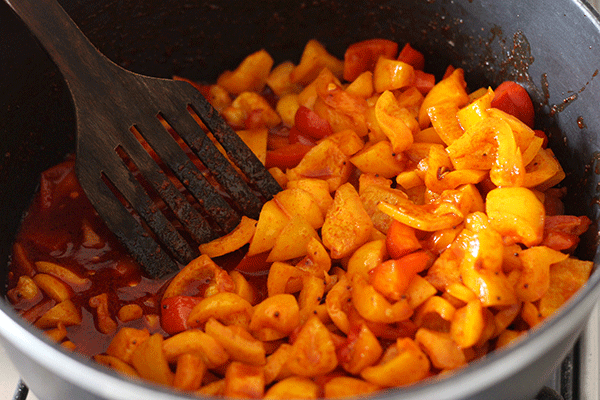 Bring the pickle to a boil and switch off the flame. Let the pickle cool down. Store in sterile jars. You could cure it in sun like I did, it extends the longevity of bottles. Store in a cool place and always ensure that oil tops the bell peppers. Hope you loved this recipe and how would I know it unless you write to me. So pen down your comments and suggestions. And stay tuned for more updates.