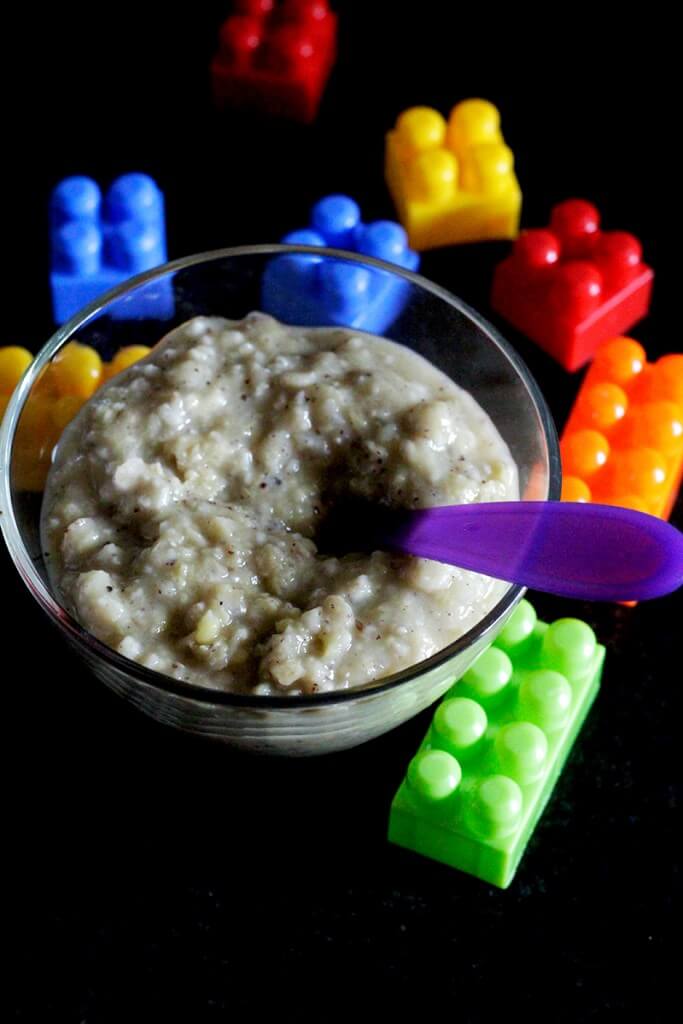 I am freezing right now and I have lost track of time. I had yesterday's post ready but Sarah was having some trouble breathing with her nose blocked and she was upset the whole day. It worsened by evening and I could not put her to sleep as planned. But that does not mean I lost a day. I am going to post day 18 and 19 together. I am sad I missed a day but I am not going to pre-date a post and convince myself I did it, nope that's not what this is all about. Its a candid reflection of my trysts with cooking for my toddler. There are days like this and I am sure every mom out there reading this would agree on this. Don't you all wish you had 25 hours a day. Just one extra hour to yourself? I thought it being a Sunday things would be relaxing, but I guess its the weather, we felt too tired and then we had the normal chores of doing dishes, buying veggies, church, friends visiting us and not to forget Sarah who knows its Sunday and she deserved uninterrupted attention.
I made this rice and green gram soup in beef broth, nothing fancy but something warm and healthy for the winters. She hates meat but I fed her this. After some time, when she refused to eat I ground the whole thing. I know I should encourage her to have solids but if its a puree she gulps it fast and I was too tired to run around feeding her. Maybe I am just a plain mortal mom.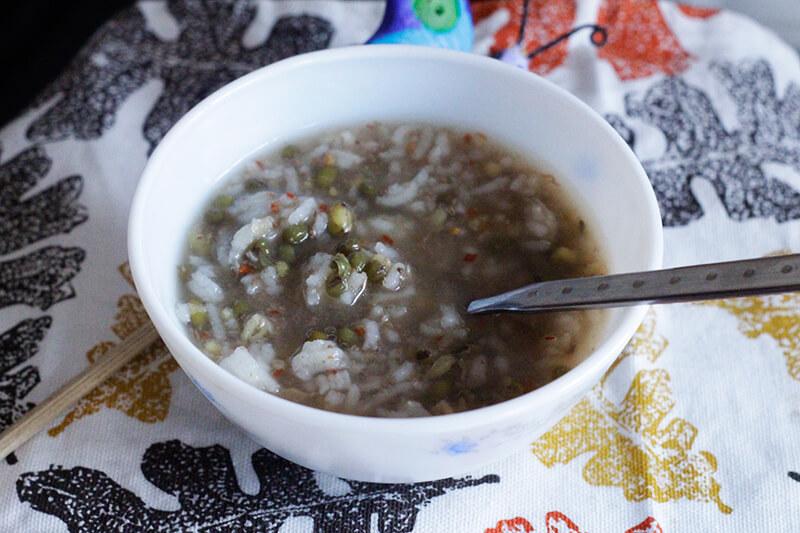 Today we had oats pongal for breakfast and that's breakfast and dinner for Sarah. I love my pongal with lots of green chilies, pepper and ginger, but for Sarah we avoid spices. But I do add some pepper powder. She hates rice pongal but loves the oats version. So here's recipes for day 18 and 19. I am freezing and despite the thermal wear, I can't bear this weather and its just 23 degrees today. If this is a teaser to the weather ahead I am not sure what I would do, in days to come.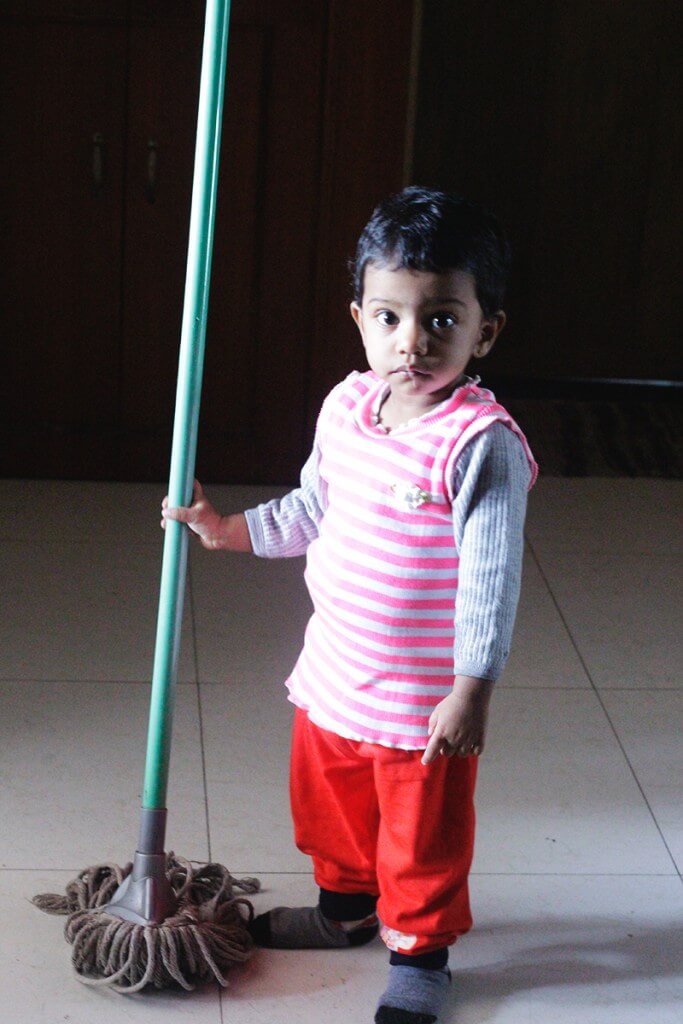 Ingredients for Moong Rice Soup
Moong- 1/4 cup
Rice (Sona Masoori)- 1/4 cup
Beef broth- 2 cups
Salt- a pinch
Pepper powder- 1 tsp
Directions
Wash and soak the moong for 30 minutes. To prepare the beef broth boil few cubes of beef and beef bones in a pressure cooker with salt and pepper. Skim the froth that come sup on the top of the broth as it boils. After 10 minutes of boiling pressure cook the meat and bones up to 2 whistles. Strain the broth and your beef broth is ready. You can add a bay leaf, carrots, celery if you want to, Sarah hates these flavours so I keep it plain. Using two cups of this broth, pressure cook the washed rice, moong with beef broth, salt and pepper up to 3 whistles. And your moong rice soup is ready.
Ingredients for Oats Pongal
Oats- 1 cup
Green gram lentils- 1 cup
Ghee- 2 tbsp
Pepper powder- a pinch
Cumin seeds- 1 tsp
Salt- to taste
Water- 2 cups
Onion- 1
Ginger- 1/2 inch piece
Curry leaves- 6-7 leaves
Raisins- 5-7
Directions
Heat 1 tbsp ghee in a pan and fry the raisins till golden. Set them apart and in the same pan roast the oats. Pressure cook the moong dal with 1 cup water and salt. Heat 1 tbsp ghee in a frying pan and add the cumin seeds and curry leaves. As soon as the curry leaves splutter, add the chopped onions and ginger and saute till the onion browns. Add the pressure cooked dal to the sauted onions and saute for a minute. Add pepper powder and roasted oats along with 1 cup water and cook the oats and lentils over medium flame for 5-8 minutes. Add more water if you want a thinner consistency. Garnish with raisins and take the pongal off the flame after 10 minutes of adding the oats.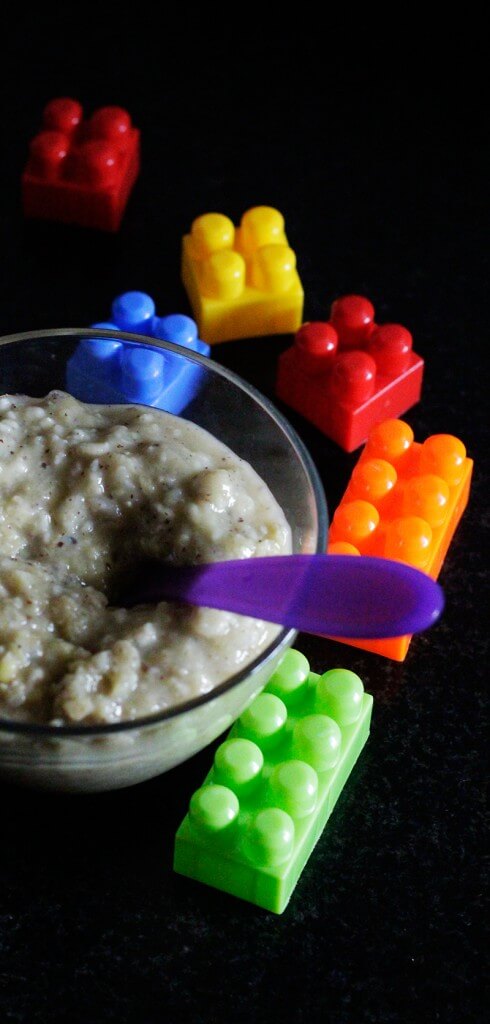 I am feeling feverish so is Sarah, but we hope to continue with the challenge. So stay tuned for more posts.