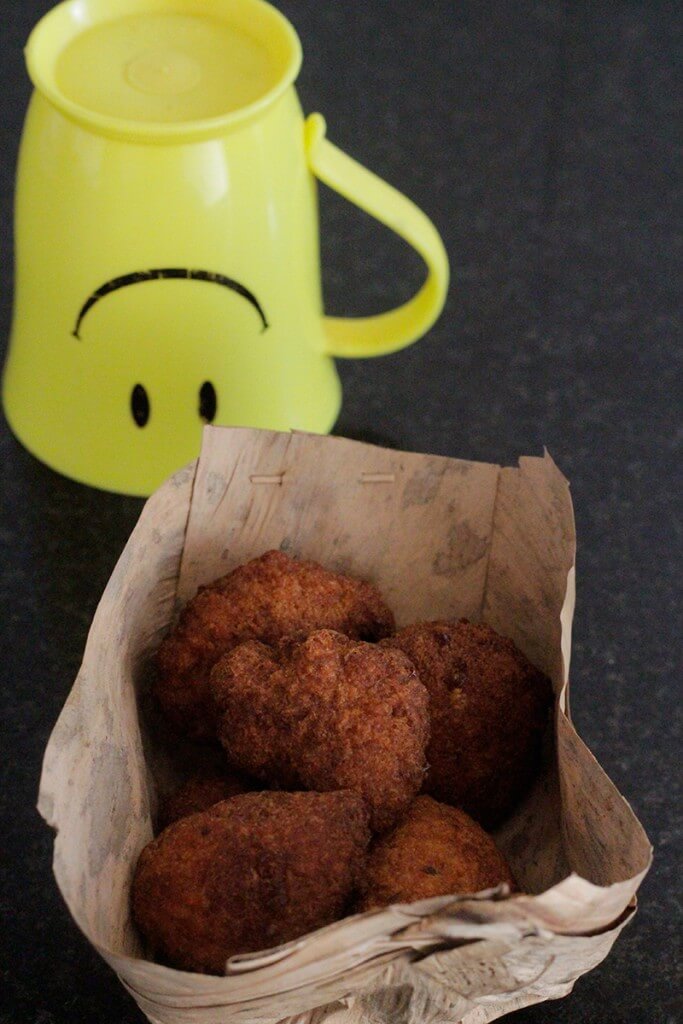 I was left with a lot of soybean after an order for a soy bean salad recently so I gave half of it to my neighbour. So when I woke up wondering what I would do for today's challenge she came with these soybean fritters. I thought Sarah wouldn't have them but she is so fond of Lakshmi aunty, she had one whole fritter. So I decided to add this to my challenge today and though this is not prepared by me, I guess Sarah's Lakshmi aunty deserves to be here for her unending efforts to make Sarah eat. Lakshmi is a very maternal, loving woman. She loves Sarah and Sarah loves going to their home where she is doted by Lakshmi's parents, and in-laws.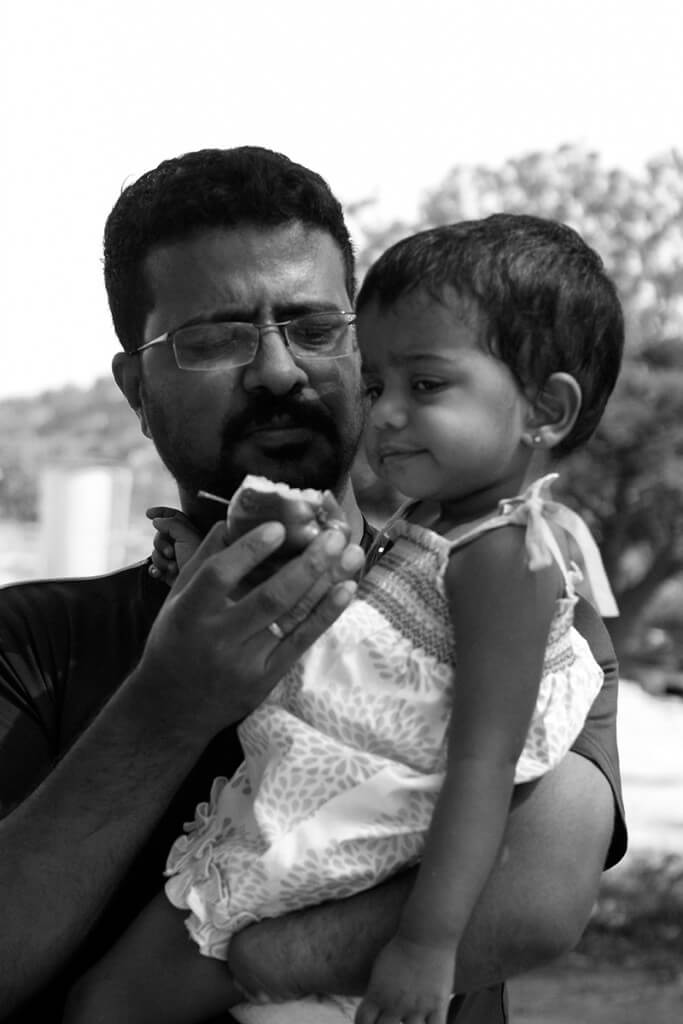 She did not let any of us at home have these fritters. I let her have them all. She could not finish them and she also gets bored if you serve her the same stuff on and on. So I packed the rest in my cousin's tiffin box. And amidst all the relief work I am happy I have neighbours who are so concerned for me and my daughter. Lakshmi was aware of what I was doing and though she could not help me much with the relief work, she did what she could do best, look after Sarah when I needed someone to be with her when I was out and I hope this recipe stays here for Sarah to read when she grows up. We might move out of this place then and I don't want her to forget her Lakshmi aunty.
Ingredients for Soybean Fritters
Soybean- 1 cup
Rice flour- 1/4 cup
All purpose flour- 4 tbsp
Chili powder-1/4 tsp
Asafoetida- a pinch
Cumin seeds- a pinch
Curry leaves- 6-8 leaves finely chopped
Salt- 1/4 tsp
Oil- for frying
Directions
Soak the soybean overnight. Grind the soybean to a fine paste in the morning and add the all purpose flour,cumin seeds, chili powder, salt, curry leaves, asafoetida and rice flour to the ground soybean paste. Heat oil in a deep bottomed pan and keep the batter right next to you. Shape the batter into small balls. The batter should be of the consistency to enable you to do this. Add a little all purpose flour if the batter is not the consistency you need. Fry the balls over medium heat till they are brown and crispy. Drain the fritters on a paper towel and serve them immediately.