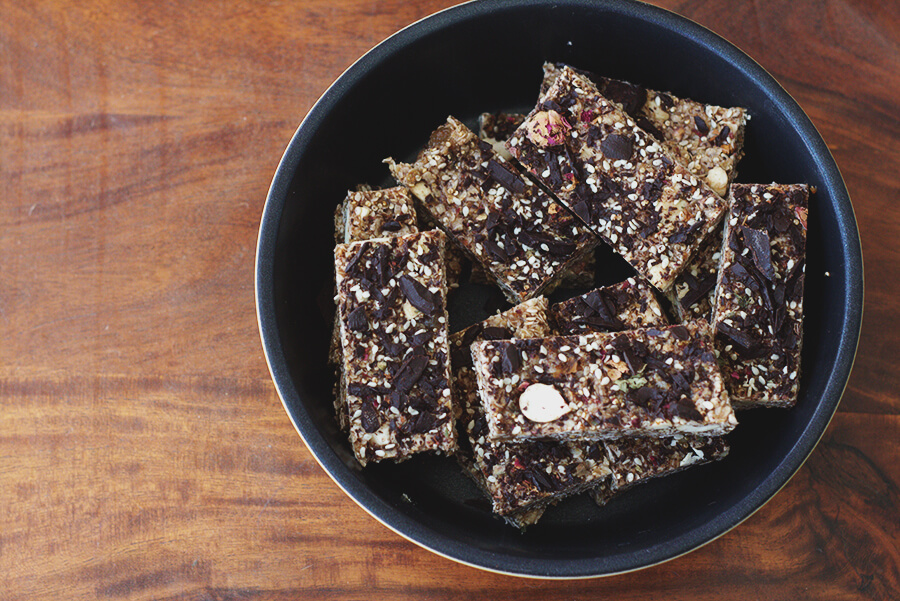 I am back after a long social media detox. I must say, after a point, I lost touch with blogging, social media and the weaning sort of built me to become a stronger individual. I decided to not leave a note, or interact with anyone from the social media. I wanted to see if anyone would turn up or message me but soon I realised this was no game, I needed this to set priority to a lot that was happening around me. I was clueless after two blog migration, upset about setting the blog back on track with a full time job and a demanding 3 year old. But the detox was worth it. The recent Olx ad on breaking up with stuff you have not used in a while reminded me I had a camera and I realised I should get back.
I have missed out a lot on what's been happening with food blogging recently, but I feel at peace. My dietary patterns have changed with my worklife so I am getting back with this healthy recipe. Basically it has utilised all my neglected ingredients in the pantry. I call it the Quinoa Oats Rose petal Nutty Energy Bar. Sounds cool right?
I sort of love the dried rose petal flavour in this bar. I have used zero sugar apart from the honey and dark chocolate. I hope you will love these. You don't need to bake them, and it is an easy 15 minute recipe. Hope that motivates you. If you love granola bars you can try this recipe too. https://www.perucontact.com/how-to-make-easiest-best-home-made-granola-bars/ This is an old recipe from the archives and uses peanut

Ingredients for Quinoa, Oats and Rose petal Nutty Energy Bar
Oats- 1 1/2 cups
Quinoa- 1/2 cup
White sesame seeds- 3 tbsp
Cashew nuts- 100 g
Raisins- 100 g
Honey- 1/4 cup
Butter- 50 g
Chocolate shavings- 50 g + some for final garnish
Dried rose petals powdered- 3 tbsp
Dried rose petals- a pinch (for garnish)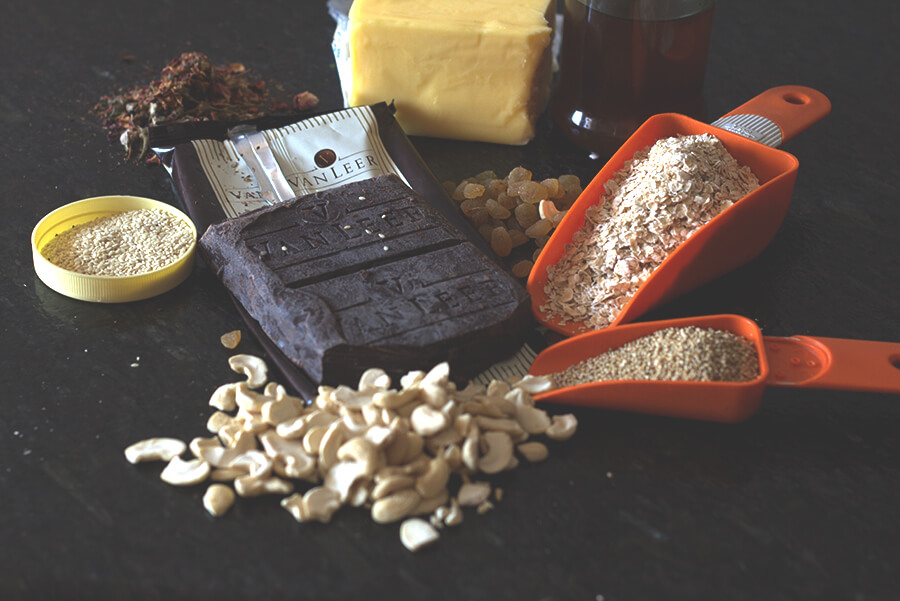 Directions
Roast the oats and quinoa in a pan for five to six minutes over low flame till they are golden.
In a saucepan melt the butter and add the honey to it. If you have a sweet tooth, you can add few tbsp of sugar too.
Let the honey and butter cool down a bit. Meanwhile, add the oats and quinoa to a bowl.
Add the roughly chopped cashews, raisins and sesame seeds to the oats.
Sprinkle the powdered rose petals and chocolate shavings to the bowl.
Toss the ingredients to distribute them evenly across.
Once the honey has cooled down a bit, add it to the dry ingredients.
Using a spatula mix the ingredients thoroughly.
Line a cake tin, preferably a square one ( I used 9 x 9 inch) with parchment paper.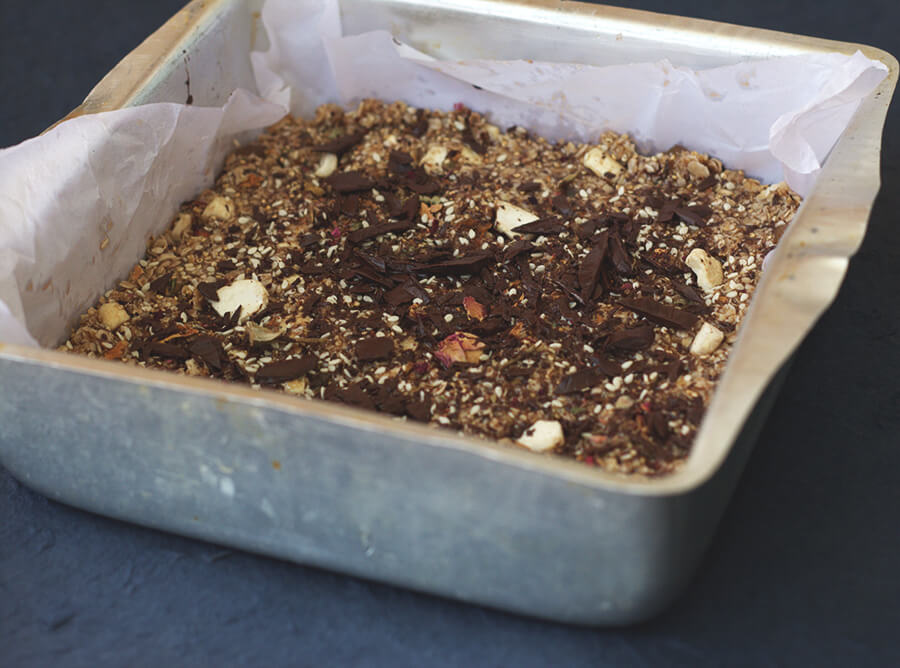 Transfer the contents in the bowl, to the cake tin. Using a spatula press them down so that they are tightly packed.
Sprinkle the rose petals and chocolate shavings. You can also sprinkle the sesame and some crushed nuts.
Freeze for 45 minutes or refrigerate for two to three hours.
Slice the bars into long logs or small squares. Store them in an air tight jar. Will stay long if refrigerated.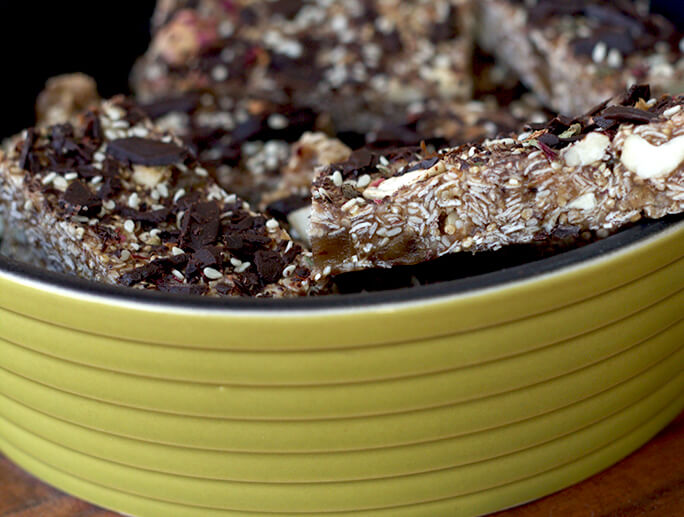 Hope you will try this recipe and get back to me. I am hoping to try a few variations the next week. We are in the lenten season and so I am not cooking anything indulgent. But that also means, you can find some vegetarian recipes out here. I am in the process of putting up all my old recipes. Kindly bear with me in this period. In case you can't find an old recipe you had bookmarked, write to me and I shall share it asap. Till we meet again, stay blessed, eat healthy.