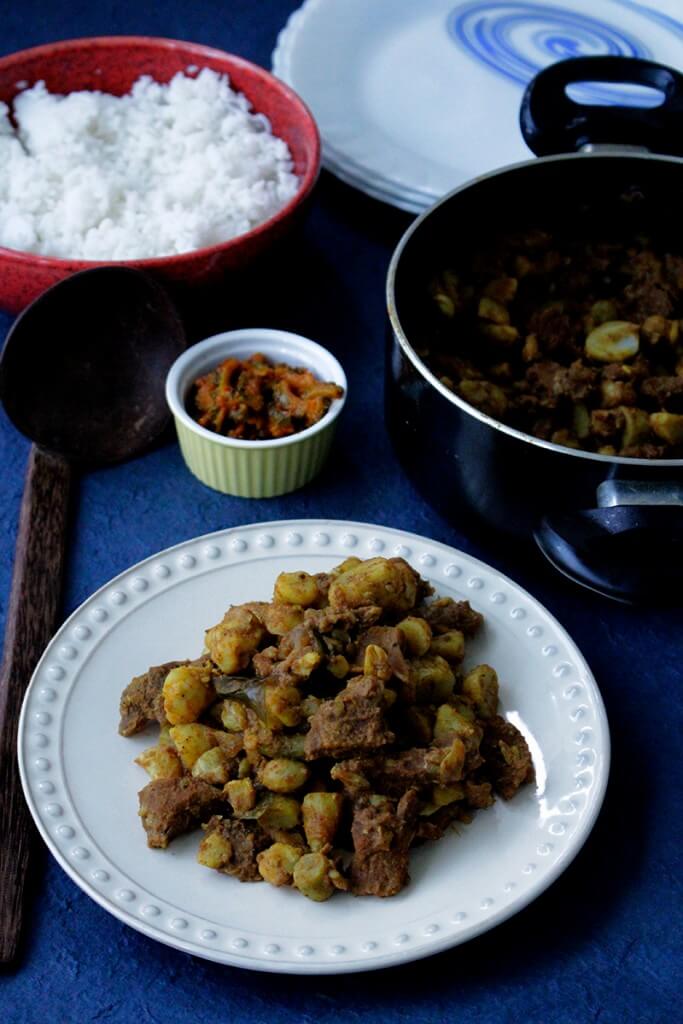 I love koorka and everyone whoever knows me, knows this love of mine. This is my favourite koorka recipe, published 4 years back when I was new to the world of food blogging. I had a point shoot camera then and I was visiting my mother in Cochin. She prepared this for me and I shot it then. I was a hosteller then doing my PhD at IIT Madras, and my access to kitchen was limited. I would try gathering as many recipes I could whenever I went home. I started ooonuready to capture these stories and memories of food and my family. And this is one dish that deserves to be chronicled for various reasons. It happens to be my grandmother's signature dish and no matter how hard I try I cannot bring in that flavour of her koorka erachi preparation on the wood fire stove.
My mom's family loves mixing their veggies with meat and I find this a very healthy way of eating. Slipping in few tubers into a pot of simmering meat, is a very common habit in my grandmother's kitchen.Raw banana with beef, potatoes with mutton, yam with beef, chinese potato with beef, tapioca with mutton and raw jackfruit with pork the list could go on. My dad hated this whole idea he could not stand seeing meat being soiled with anything veg and my hubby is no different. But he seems more tolerant than dad. My hubby's family too were shocked to see me cooking the meat with tubers, but my hubby has got used to this habit of mine. It must be a coincidence that the old post on this recipe was composed on 13th Nov,2011 and here I am cooking it in my kitchen 4 years later with my new camera. I can't bear to look at the old pics, but I am amazed at the number of hits this recipe gets every week. Does this mean there are a lot of koorka lovers out there? And is koorka available all throughout the year? I could have it 365 days and I wish this was not a seasonal tuber. In fact I skip rice and roti and have the koorka and meat curry in a soup bowl, that's how crazy I go when I see koorka.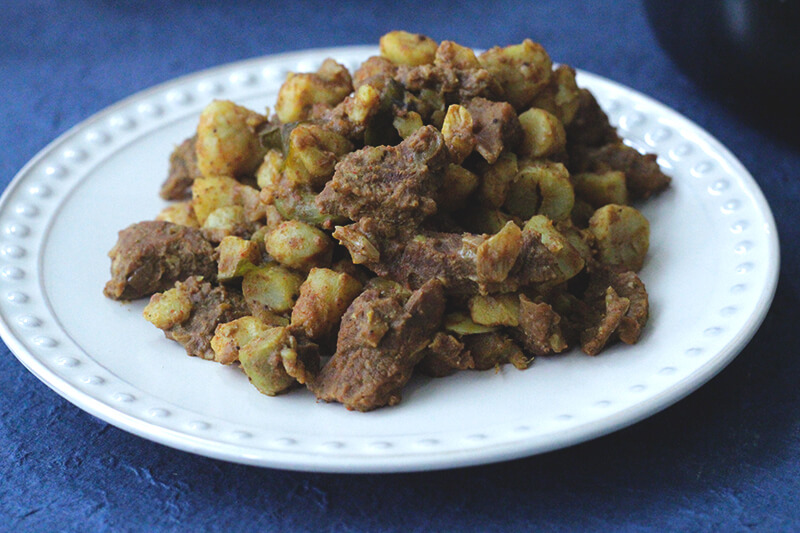 So here is my favourite dish from our family recipe collection of tubers and meat – Koorka irachi ularthiyathu. I never knew 'Koorka' was known as chinese potato(4 years back). And hey koorka is supposedly good for diabetes unlike other tubers. And yesterday was world diabetes day, hope that will motivate some of you to try this dish. Koorka has just hit the Bangalore markets and is very expensive at the moment. Cleaning koorka is a pain, you get your hands stained if you try peeling it raw.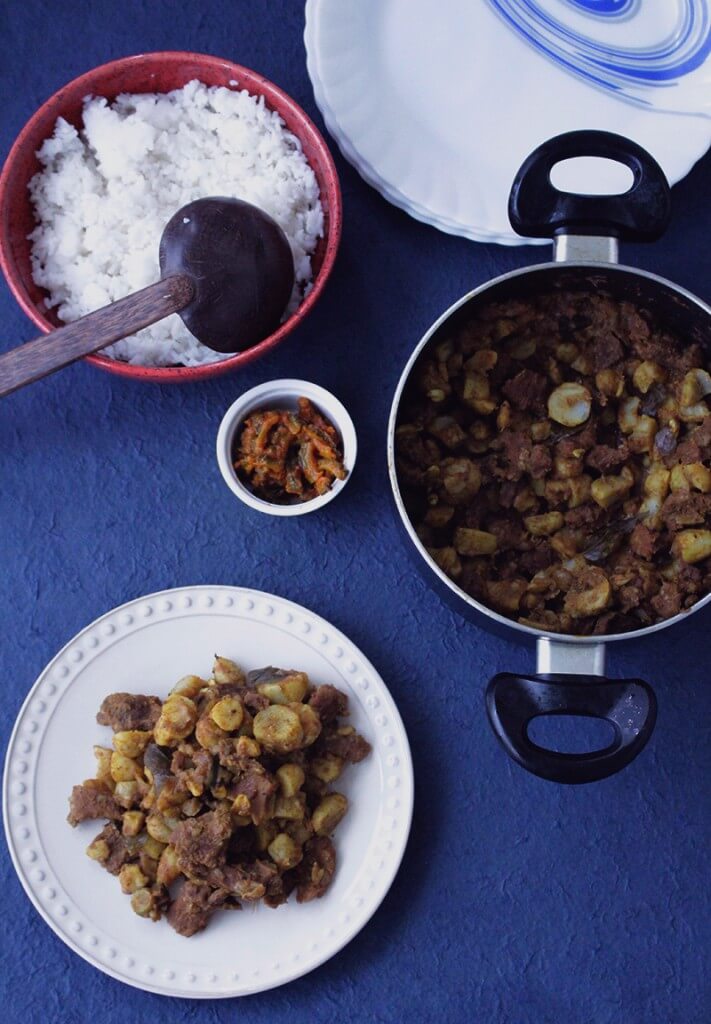 My grandmother told me they used to put freshly harvested koorka in a gunny bag and stamp it with their feet to get the peel off, these beauties. But this works for freshly harvested koorka alone. We are too lazy to peel these beauties raw so we pressure cook them and then peel their skin. My grandmother had a lot of stories around koorka and its cultivation, harvesting and the most heroic story was how she delivered her son my uncle in between koorka harvest. I have heard similar stories from quite a few grannies so I don't doubt the veracity of this one. So many stories revolve around this one recipe in my family. I guess its the nostalgia that makes one crave for certain dishes.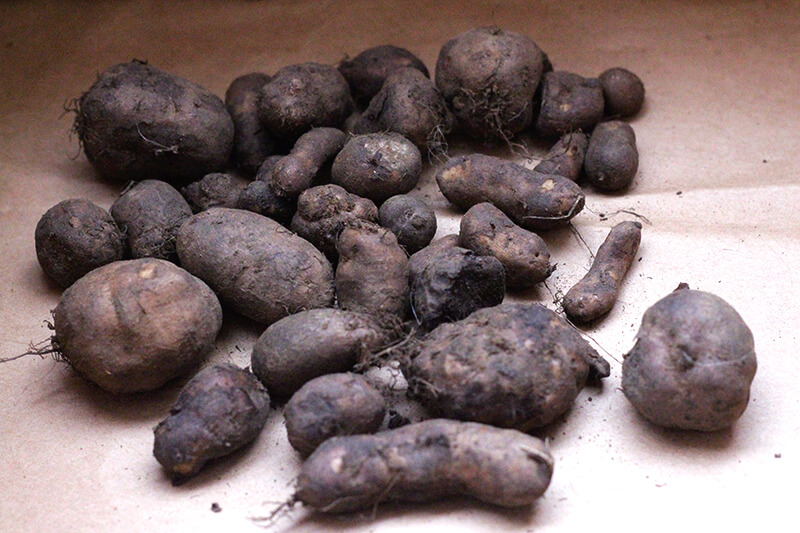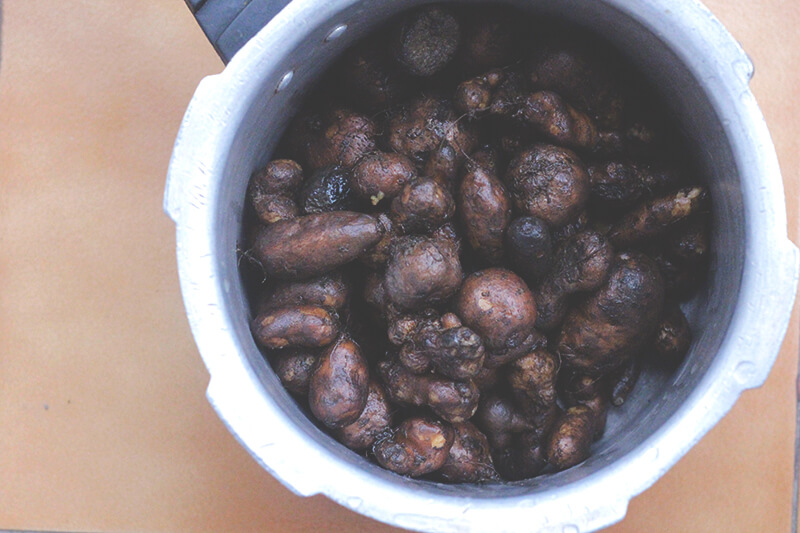 My aunts tell me this affects the taste but I can't peel them raw. Koorka has a very earthy, raw flavour and that might turn you off if you haven't acquired this taste, use a lot of garlic and shallots to overpower this flavour. But my house smells of koorka and beef curry at the moment and today was a special day in the kitchen- Sarah my 18 month old was sauteing shallots and garlic and she was keen on doing the whole cooking. It makes me feel happy to see Sarah show interest in kitchen, I wish she could cook with my mom….. I am not sure she will love this dish though. I think I will try some Kanji and koorka for her very soon…..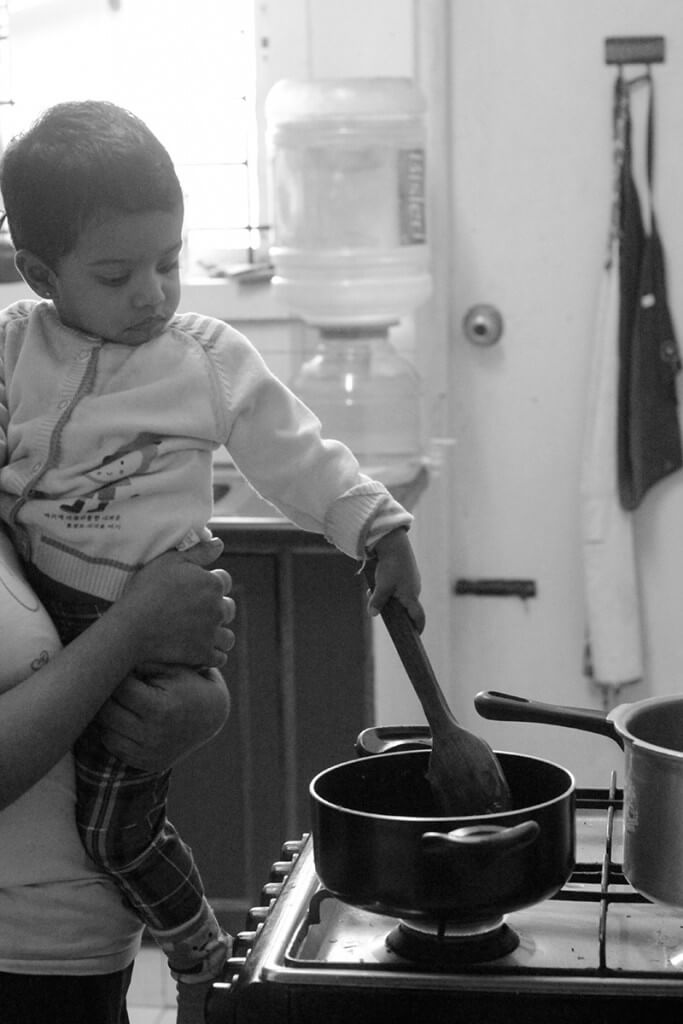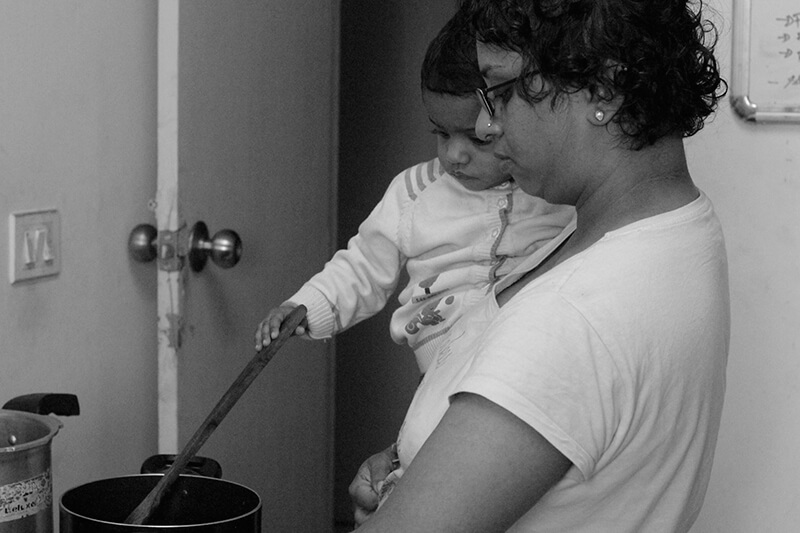 Ingredients for Koorka irachi ularthiyathu
Koorka ( boiled and sliced) – 250 gm
Beef – 250 gm
Ginger- 1 inch sliced
Garlic- 10-15 cloved minced
Shallots- 10-15 minced
Curry leaves- 3 sprigs
Turmeric powder- 2 tsp
Chilli powder- 3 tsp
Meat masala( garam masala) – 2 tsp
Coriander powder- 2 tbsp
Salt- to taste
Coconut oil- 3 tbsp
Directions
Pressure cook the beef. When the meat is tender add the boiled chinese potato and cook them together for 10 minutes. In a pan heat oil. Add the minced shallots and garlic and curry leaves along with sliced ginger.
Saute the ingredients and now add the spices. Now into this gravy add the cooked beef and chinese potatoes and add salt. Let the curry simmer for 15 minutes and serve hot. I like it spicy so I add a dash of pepper before serving. We have this with rice though it's ideal for rotis too. This is a one pot meal too for some like me who can have this for breakfast, lunch and dinner.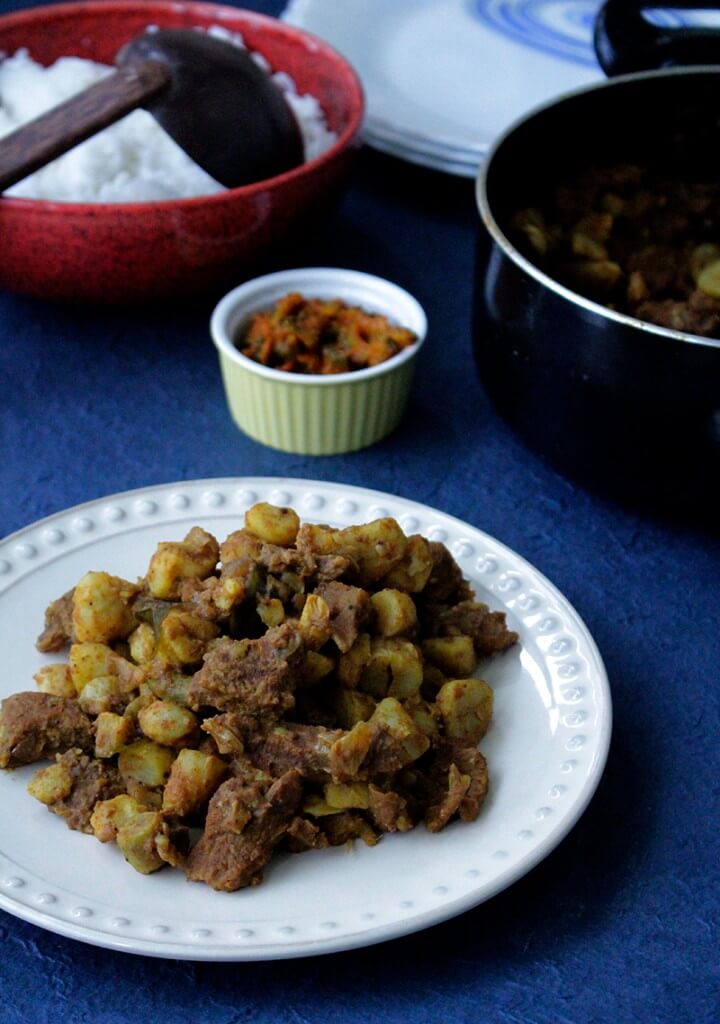 All that koorka memories and shoot is making me want to start eating right away. I hope I can control myself till dinner. Stay tuned for the toddler post tonight….. I'll be back…