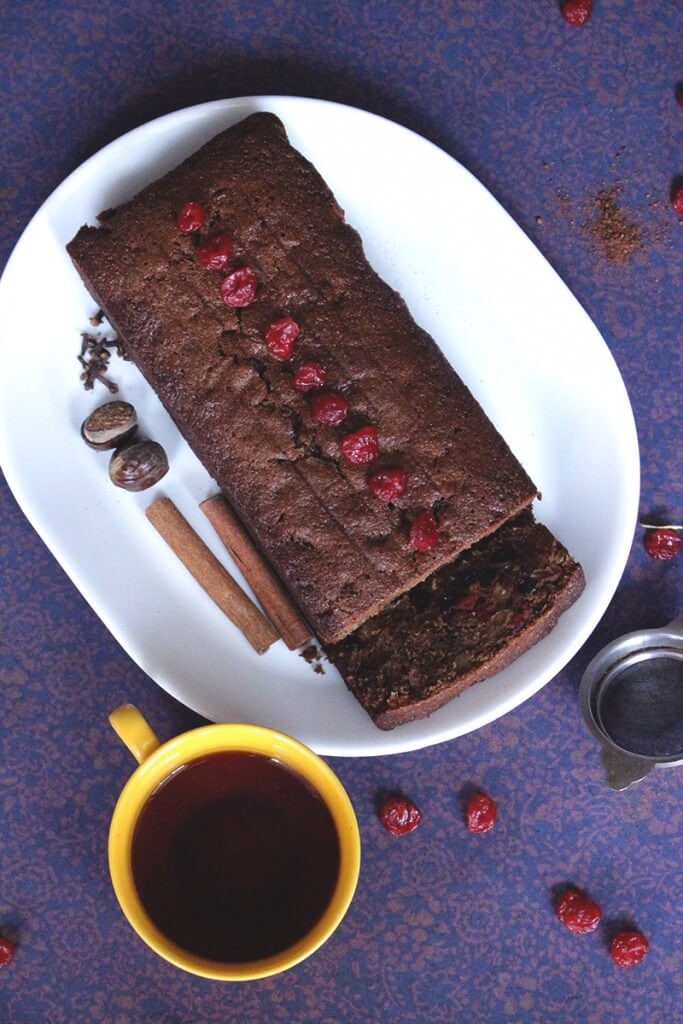 So I get this call midweek from a dear friend- Chechi I want to bake an easy Christmas fruit cake before I try it at home". Can I come over, she asks? Why not I say. And an easy Christmas cake is a dream come true considering the time and energy I put into the regular ones. I asked Noel where she found the recipe from and she told me it was from joy of baking. This was one site I had recommended to her in our early days of baking together. She is my favourite student. Not that I am a great teacher but I have taught many friends to bake. Most of them do it with me but never venture on their own. But Noel amazed me. The first time we did a cake together was for my hubby's birthday and Noel my friend fell in love with baking. The best part about Noel is her attention to precision and detail. She does it like a science experiment. I should mention she has an MS degree from IITM and she is a true techie when it comes to measurements. It was fun baking this cake with her. She took command of the kitchen and did it on her own. Sweetest moment of the day was when she asked me to stir the batter with the spatula before she poured it into the pans. Let your blessings be over this cake she said. I found it quite touching. For one, I had not done this cake before so it amused me that she asked me to do this. I have never seen so much love and dedication poured into a cake and we loved this one so much that we are planning to bake more of these for friends this year. It is an easy cake because it boils the cherries and raisins and lends it a flavour close to liquor soaked fruit and nuts. This cake is popularly known as the boiled fruit cake but for me its the easy Christmas fruit cake ever.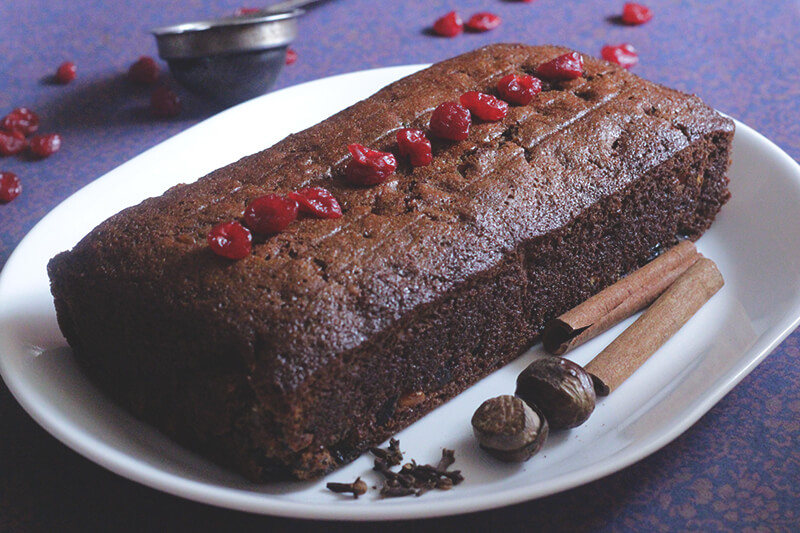 Ingredients for Boiled Fruit Cake (Recipe Courtesy: Joy of Baking)
Light Brown Sugar- 210 g
Water- 1 cup
Butter- 55 g
Cinnamon powder- 1 tsp
Cloves powdered- 1/2 tsp
Dried Ginger powdered- 1 tsp
Salt- 1/2 tsp
Raisins- 150 g
Tutti frutti (Candied peel)- 50 g
Dried Pineapple- 50 g
Dried Cherries- 50 g
Dried Currants- 50 g
Orange peel- 50 g
Eggs- 2
All purpose Flour- 1 1/2 cups
Baking soda- 1 tsp
Vanilla- 1 tsp
Directions
Preheat the oven at at 180 degrees and line a 9 inch loaf tin with parchment paper. In a large saucepan bring to boil, butter, spices, raisins, fruit peels, currants, pineapple and cherries and sugar. Boil for 5 minutes and switch off the flame. In a bowl sift the flour and baking soda. Whisk the eggs and keep it ready. Stir the flour and egg mixture gently into the warm mixture of sugar and boiled fruits. Mix well with a spatula, add the vanilla essence. This is just opposite to how you do any normal cake but trust me this is how its done for this easy Christmas fruit cake. Pour the batter into the pan and bake for 50-60 minutes. Insert a toothpick and it your cake should be done and so the toothpick should come out neat and clean.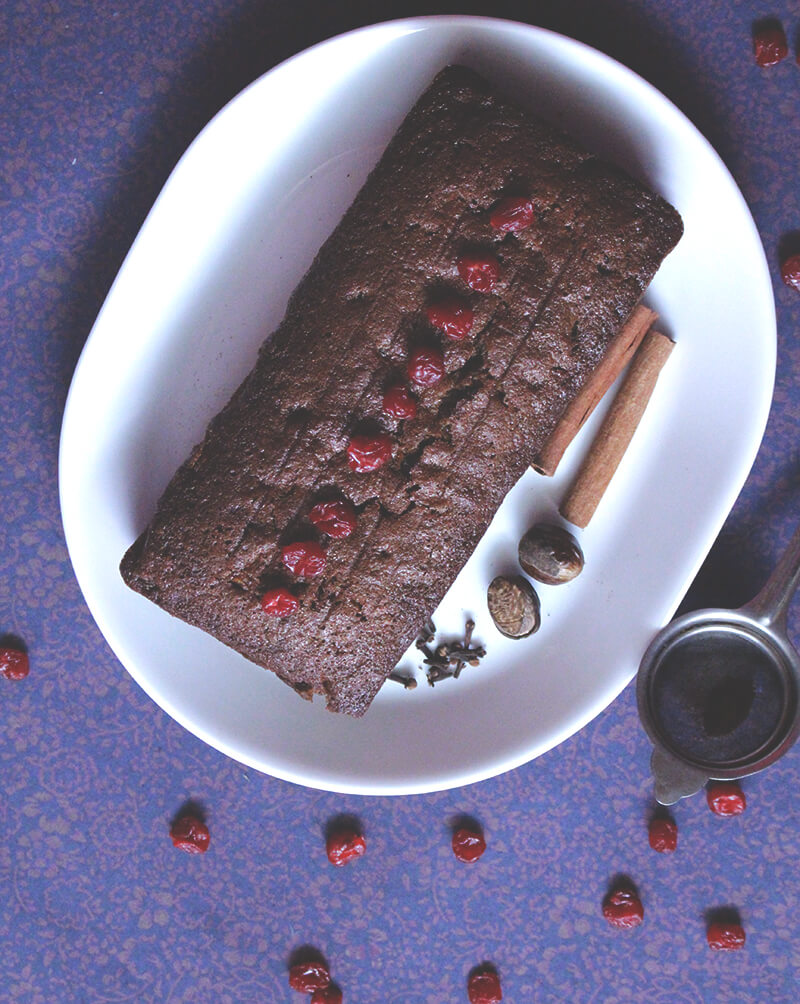 I am so happy with the results I am baking 2 more today for my hubby's office and a fear friend of mine. I hope I can do it before I crash coz I am dead tired today. And I know I skipped the toddler meal post yesterday but I was dead tired , as usual I had it all ready but could not manage composing the post. So you will find day 46 and 47 together in today's post.