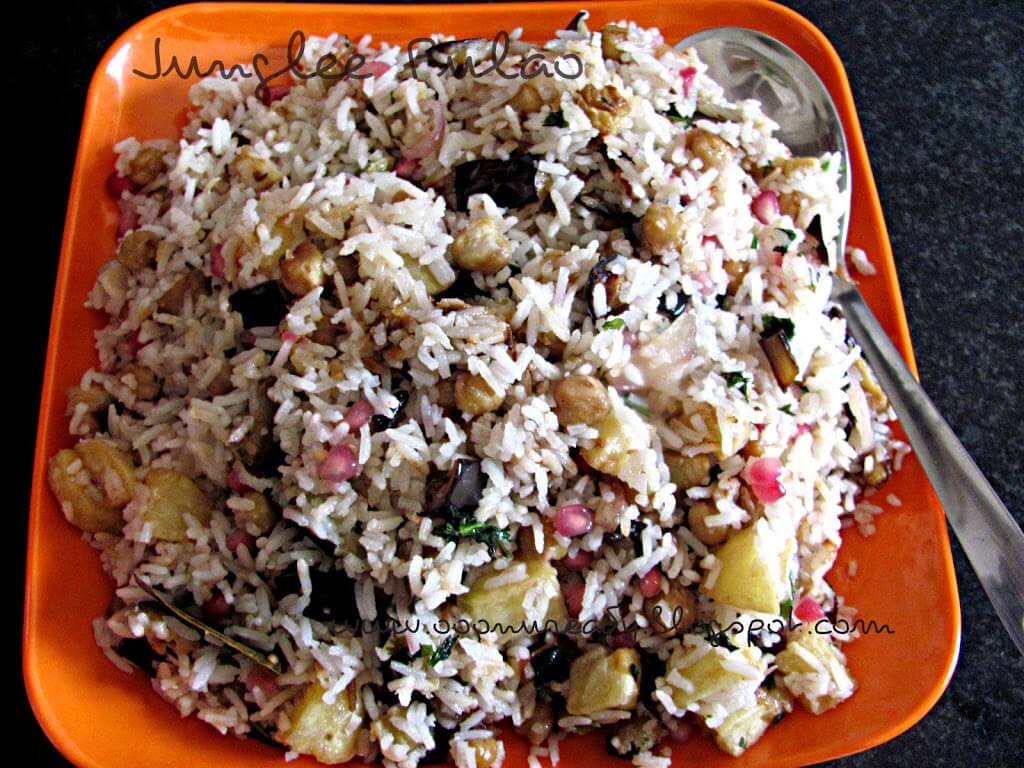 When I began food blogging at first it was an outlet to vent my frustrations with research and nothing relaxed me more than cooking. It gave me hope that I had something to look forward each time I came home from IIT . Then slowly, I began paying close attention to details and procedures like never before because I had to write it down for an audience who perhaps was encountering these recipes for the first time. Much later I, realized how important food photography was and began experimenting with the camera and few props,I had at home. It's after all these stints for 3 years that I realized I never saw this space as a hub to record my family recipes. I had seen many bloggers do this and thought mom's recipes were similar to what most Syrian Christians from Kerala had to offer. Maybe staying away from home for 13 years I had forgotten mom's specials. And when I asked mom occasionally for few recipes she had forgotten some of them especially the measurements too. So though I had a label dedicated to mom, I did not add any recipes to this section for the past 2 years.
Pregnancy and motherhood does crazy things to one, I have suddenly become nostalgic and miss a lot of my childhood favourites, I realize these recipes ( some developed by mom exclusively for us kids) are unique and each one has a special story to tell. I don't think my sister makes any of these stuff at her home and so I think these recipes need to be chronicled for future reference. And maybe some day my little girl would pick up some of these recipes and try them out. Who knows. My hubby says I should not impose gender roles onto our daughter and expect her to cook. But she has a long line of cooks at home and I am sure the Culinary fairy might sprinkle some dust over her and she might take some interest in cooking :)
Junglee pulao was mom's way of making us kids eat what we often were aversive to. So when we refused eggplants, chickpeas, cauliflower and soya they found their way to our plates in the form of this
pulao. The trick was simple add some ingredients you love the most to those you don't love and you get a balanced meal. Since this recipe was potpourri of ingredients mom called it junglee pulao- the choice of ingredients were often wild and crazy. We had a veg version of this pulao for Easter and our guest loved it. I am waiting for the non-veg option as soon as I can get off my diet restriction but till then veg should be fine too.
Ingredients for Junglee Pulao
Basmati rice- 500gm
Kabuli channa ( chickpeas) – 150 gm
Eggplants- 2 large ones
Potatoes – 5 large ones
Onion- 1
Pomegranate- 2
Cloves- 3
Cinnamon- 1 inch stick
Cumin seeds- 1tsp
Cardamom – 4
Black pepper – 1 tsp
Oil- 4 tbsp
Salt- to taste
Directions
Cook the rice till it is half done and drain the rice. Pour ice cold water over the rice to prevent it from cooking any further. In a wok fry the cubed eggplants and potatoes. Pressure cook the chickpeas.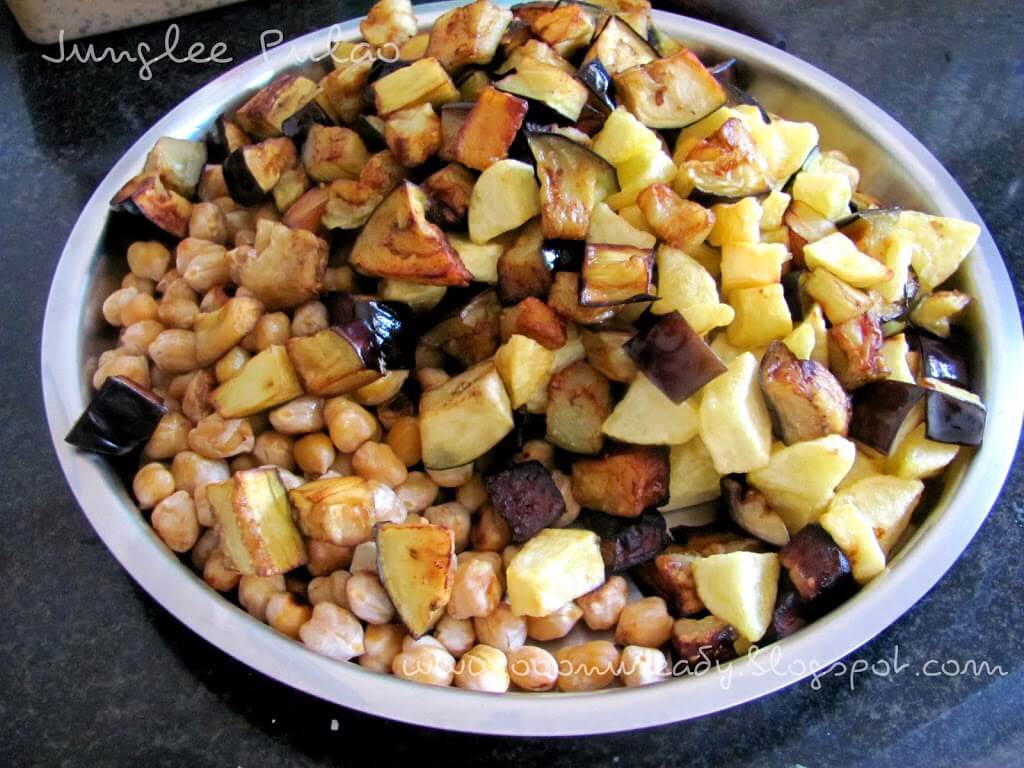 While cooking chickpeas see that it is half cooked and not mashed so lets say you cook up to one whistle after soaking the chickpeas for 3 hrs. Now to assemble these ingredients into a pulao, heat oil and saute the whole spices. Saute the onion after this and add the fried vegetables, chickpea and salt. Once these ingredient are cooked for 3-4 minutes add the rice. Let the rice and veggies cook under low flame for 10 minutes. Add the pomegranate seeds now and your junglee pulao is ready. Serve with raita and pickle.
You can add soya chunks, corn, bell peppers, chicken, mushroom and various beans to this rice, it makes the rice richer, healthier and adds volume your meal.