I don't endorse salads. As a family we aren't great salad eaters. My mom though always had a fascination for salads. She brought her salad week (just like her rice week/ pasta week/salad week) when she thought we were way past our waistlines :) It never worked. We would rather starve than eat salads. Over the years my bro and sis have progressed to salad eating but I haven't. But I have recently started making salads, mostly for orders asked of me. It amazed me that I was at first asked to do a Caesar salad when I never did salads at home or on my blog. My kiddo was playing with a book I got at a sale long time ago. And I noticed it was titled 100 best salads. Maybe destiny made me buy this for my salad experiments ahead. And my kiddo chose this book of all books that day. I glanced through the book to realize it bored me, to relaize I could never munch on a celery stick or cucumbers. But never did I know life was changing forever. I thought I should share whatever I have learned from my little kitchen experiments on salads. I am not leaving any recipes here though a couple of these salads are on the blog in the salad section.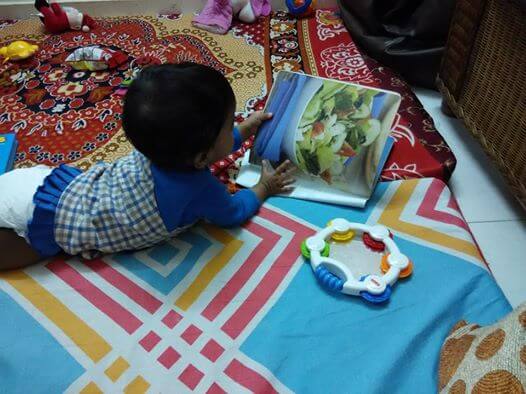 I did salads for parties because I saw salads as frugal starters. I love serving them on crackers, wraps or I use them just to showcase my trifle bowl. I did this Waldorf salad sometime back for my guests. I was short of lettuce so I just grabbed this box of diabetes crackers and served the salad on top of the crackers. Its amazing how aesthetically pleasing salad plating is.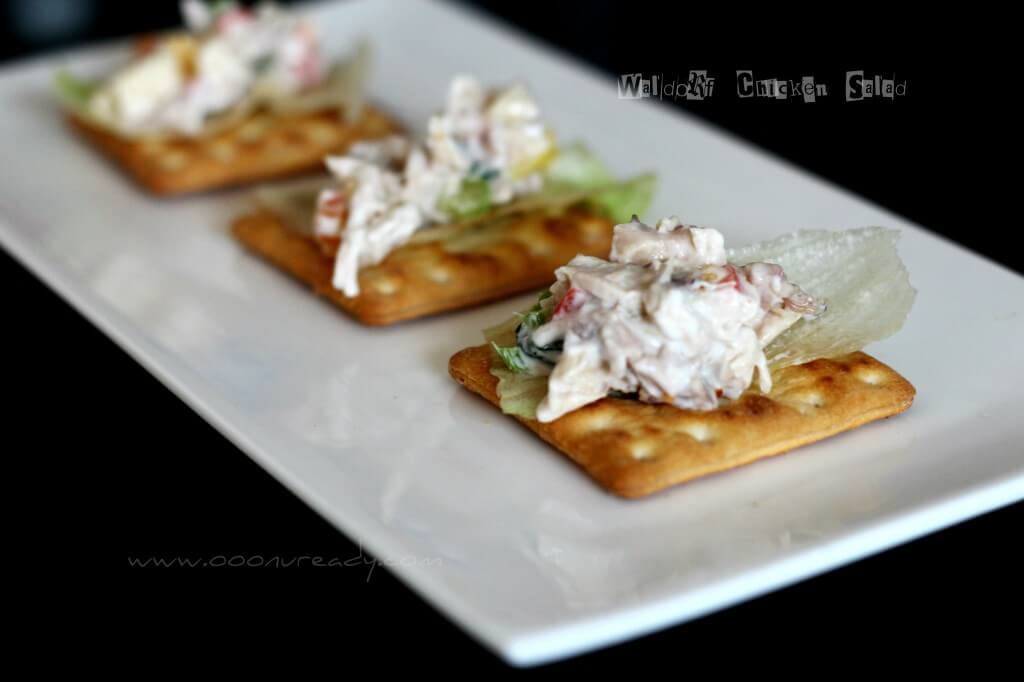 I have not looked back ever since. Making salads became a favourite past time. I started paying more attention to styles, sauces, dressings and most importantly vegetables. Vegetables that never visited my home, began frequenting my refrigerator. I started experimenting with bizzare combos. Some flopped but I learned why they never clicked in the first place. I realized a salad was just never few veggies tossed around, they had a chemistry, a physiology, a harmonious balance in colours, textures and flavours. Pakchoi, zucchini, tofu and corn became a familiar sight in my kitchen. And now I do it for a living. Yep I am a salad maker :)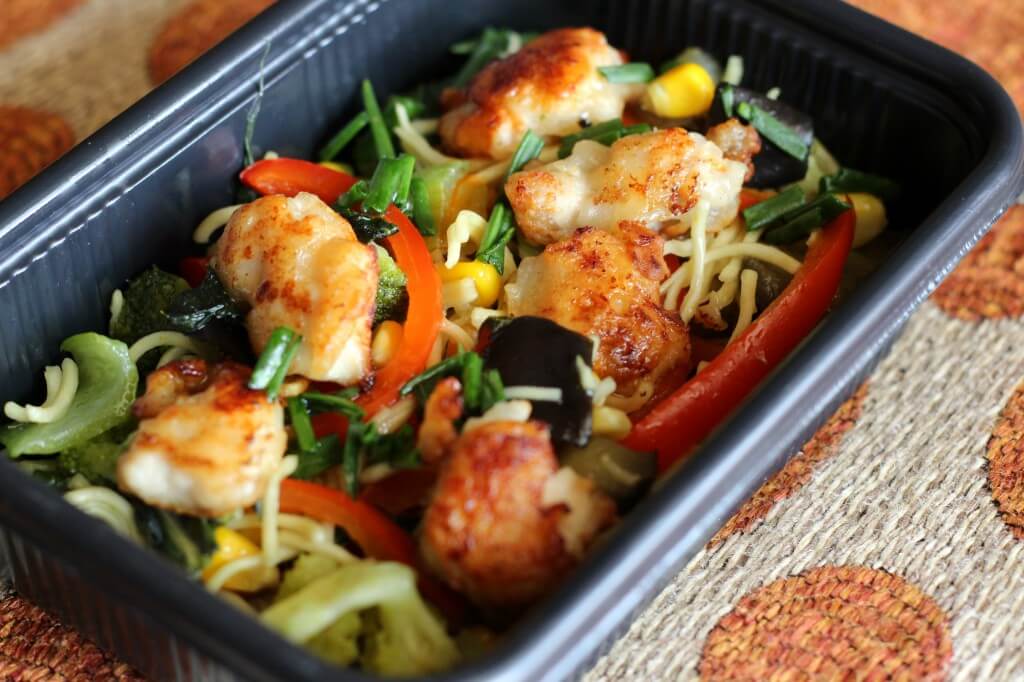 Whoever told us salads were boring has never tried a popcorn chicken salad(pic above) with pakchoi,egg noodles,bell peppers, corn and egg plants. Or maybe a grilled chicken, chickpea salad with mangoes and mint-cilantro dressing (pic below). My maid once asked me why would people eat these things in a weird way when they could have their chickpeas as curry with rice and mango as a dessert? I was speechless, because that was me a year ago, or even 2 months ago. But then I made her try the pop corn chicken salad and she has joined my religion of 'Saladainity' :)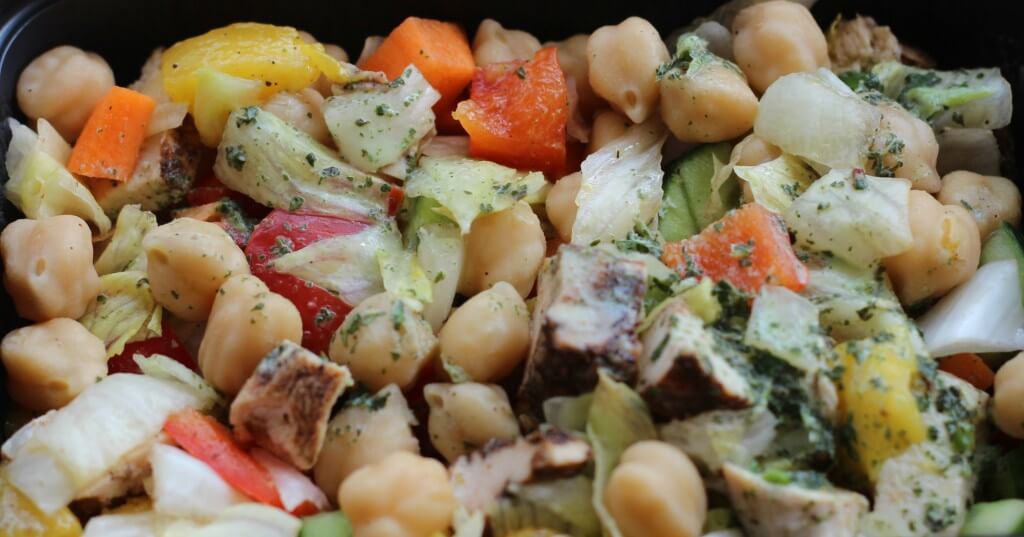 Salad is not about throwing in exotic vegetables and meat. It is sometimes a perfect balance of flavours. There are times I try exotic salads that look yummy to me from their pics only to be disappointed by their flavours. Thai flavours don't go well with me so when I did this Thai chicken salad with rice noodles and coconut milk- lemongrass dressing, I was disappointed, though the pic still looks exotic and enticing to me. The best part about salads is that it brings in veggies home that you will be forced to cook so that it does not go wasted. So I made some ratatouille and soups in the past few weeks. I also make bakes and sandwiches with leftover veggies. Boiled corn is breakfast and my hubby has quit his snacking.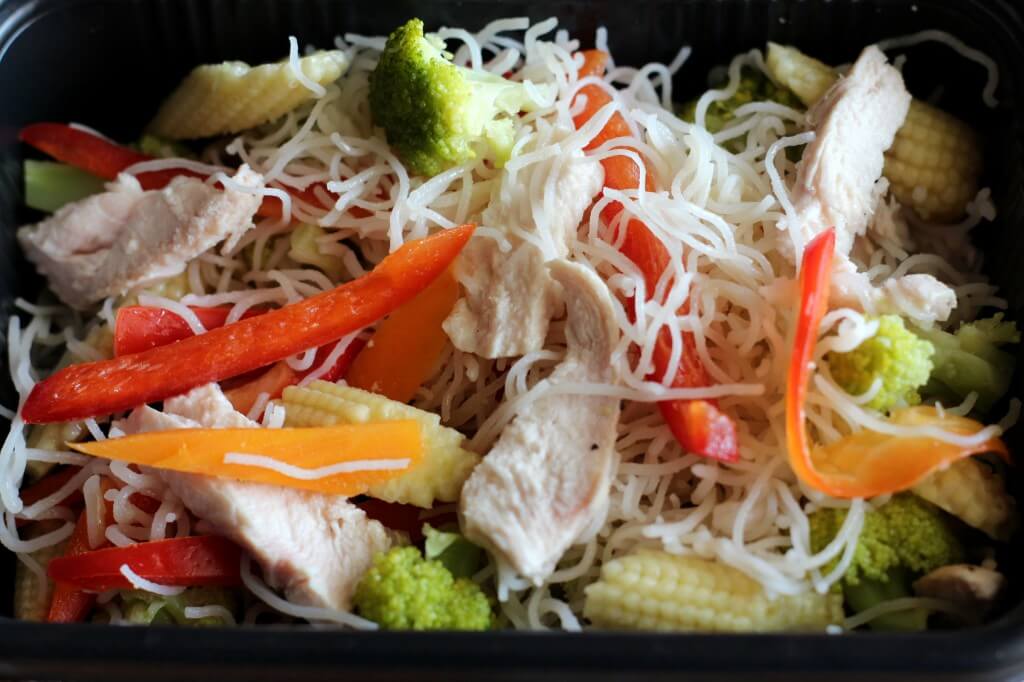 Salads are your best mates for learning food photography. I personally love every salad pic of mine (post my DSLR though). They have vibrant colours with all the greens, reds and yellows. Plus they look good in a bowl on a leaf or a cracker. I love the ease with which I can make salads in minutes for a photo shoot these days and munch on them between shoots :) Maybe its all these colours that motivates me to do salads.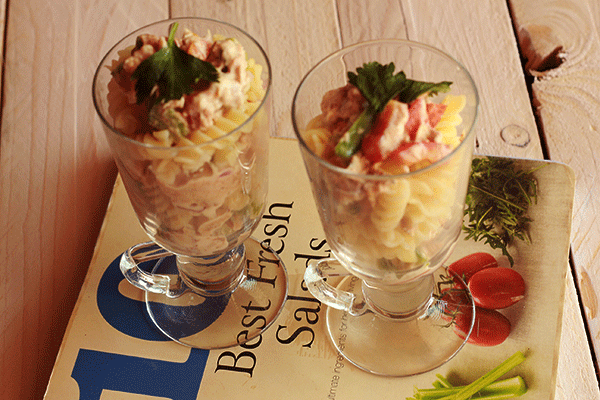 If you love non veg food, salads are your best friends to cut down on calories, I guess you can binge on all those proteins as long as you balance them with veggies. And salads don't mean raw ingredients. I make a lot of warm salads thee days. I saute pumpkin, zucchini, pakchoi, baby corn, mushrooms and brinjals. The fact that you don't use oil and spices unlike your typical curries makes it possible for you to indulge into your salads. And trust me that oil and spices makes you eat more rice, while you wont stuff yourself the same way with salads.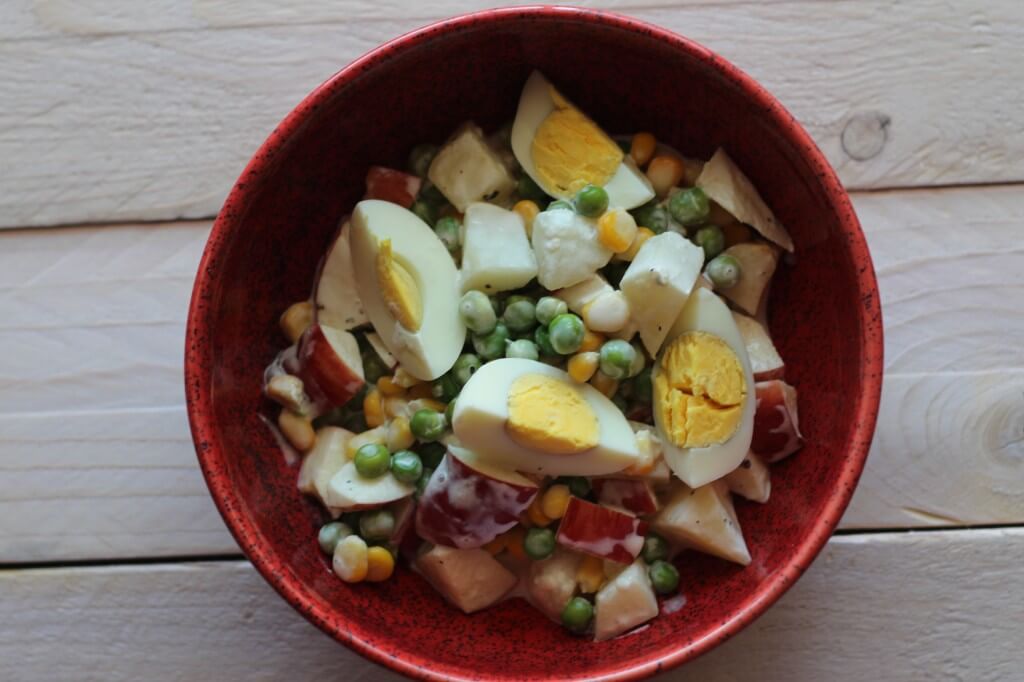 Cold salads are ideal lunch packs for kids and adults according to me. Personally I love Tuna cold pasta salad,Russian egg salad and Waldorf chicken salad. They can be prepared a day ahead and I even have them as midnight snack, breakfast and as a evening snack. I was not a great lover of fruits and nuts but adding them to my salad,into the dressing has increased my fruit intake. Sunflower seeds, melon seeds, flax seeds, sprouts, mangoes, jackfruit(yep jackfruit) have all crept into my salad boxes these days. Who says healthy cannot be tasty.
I am not an authority on salads but I love this new revolution in my kitchen.So if you have enjoyed my sermon on salads, and if you feel like having one of these salads I am a charismatic blogger :P just hoping you would agree on this.