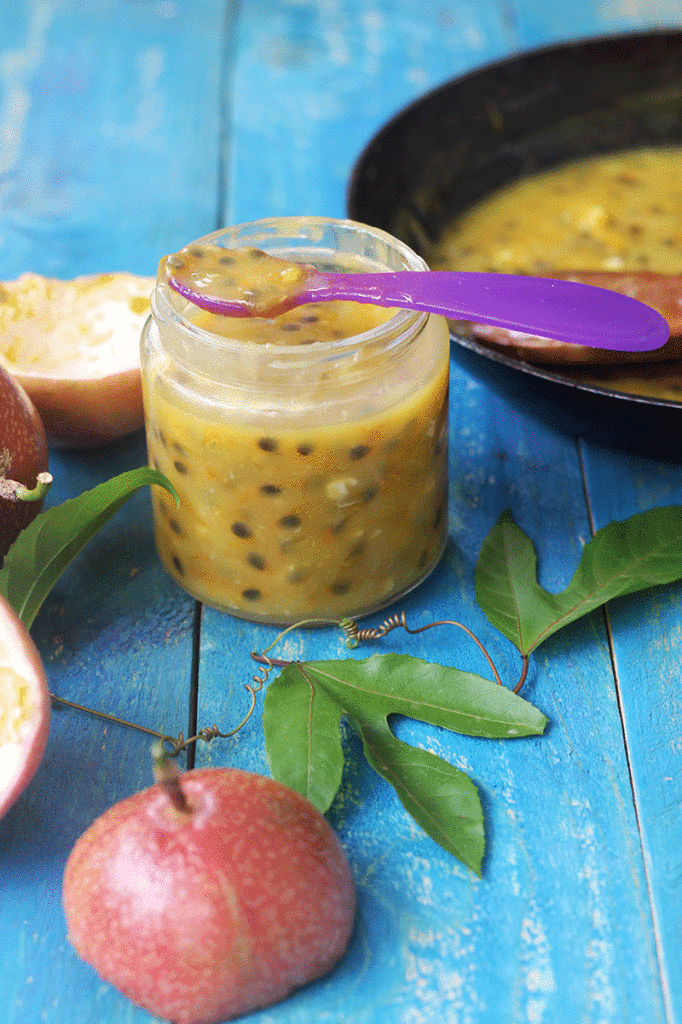 Passion fruit would be the last thing on earth I thought I would ever use in my meals. But mom and her passion fruit produce made me try passion fruit curd for the first time last year. I used them on toast and as sauce for salads and as topping for cup cakes. Slowly I learned how to use them in my daily diet. But I always wanted the red ones for photography and that's when my friend Noel invited me for lunch to meet her parents. And that very morning before we left for lunch I told Sunoj, how I wanted to do a nice shoot with the red skin or orange skin passion fruit and how we would make this post a part of the DIY series I had in mind. So when Noel's parents offered us these beautiful passion fruits I was shell shocked. Now this is not something you wish for and get in 3 hours but maybe god was listening and I decided to this shoot so that I could do justice to these fruits that traveled miles to reach me.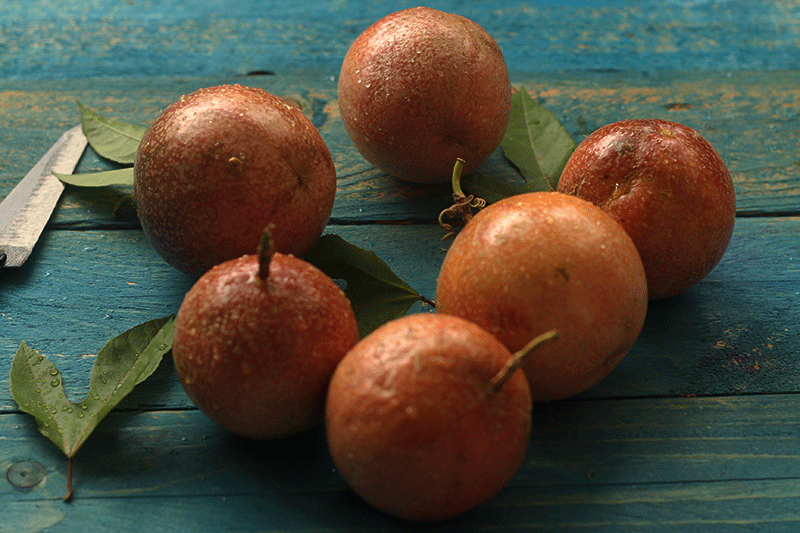 When I ponder on this I am touched my the simple joys of life and don't you go through certain experiences in life that makes you believe there exists a higher power, guiding and protecting you? I felt the same when I got these passion fruits. This might seem too trivial to some of you but trust me at times, one should pause and observe the simplest of things happening in one's life, ponder about it and learn to appreciate it. I see this phase as my second innings, my life after PhD. Some might hate me for writing this but it does not deter me from writing it. I feel much relaxed after 7 years of research life. I am back with a vigour never like before and though my new role as a mom, blogger, chef and business woman is more difficult I enjoy what I do and that's all that matters.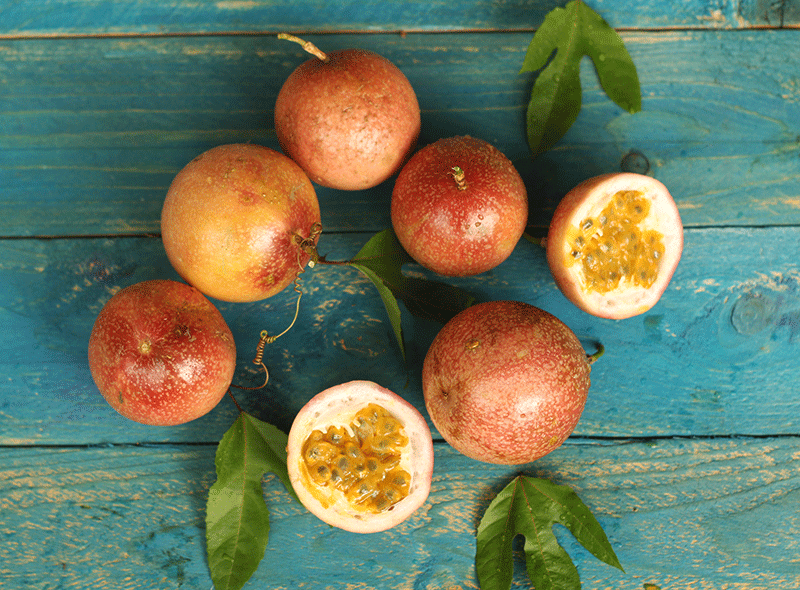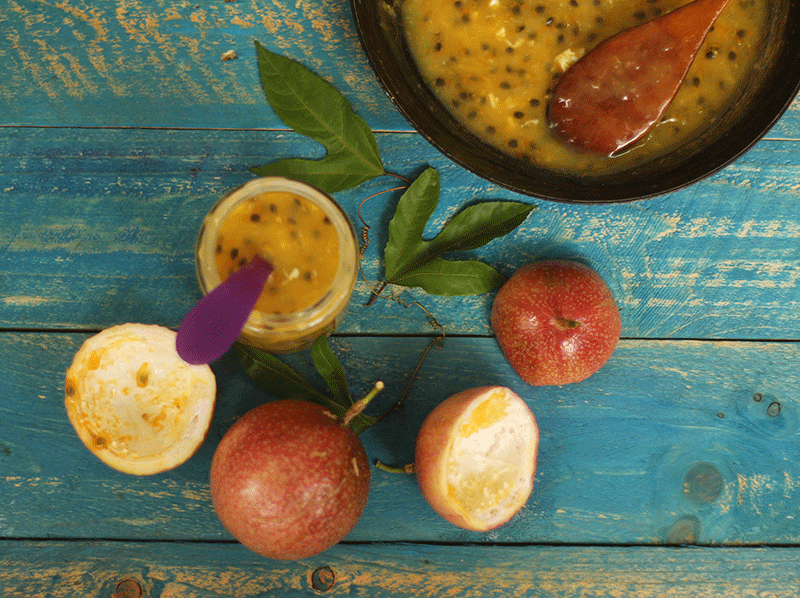 I cannot express my gratitude to the one above, or my destiny to have found this wonderful treasure (passion fruit for my passion fruit curd) so amidst all the hectic schedules, I did this shoot or rather I was asked to do this I believe. Because throughout this shoot I was not frustrated with my kiddo crying for my attention, I was not tired despite me being down with 'the blues' and I have never enjoyed a shoot like this before. Everything turned out perfect the passion fruit curd, the chicken, the bread, the salad. Some days are just meant to be ( oh and there are umpteen examples of days that went bad :) )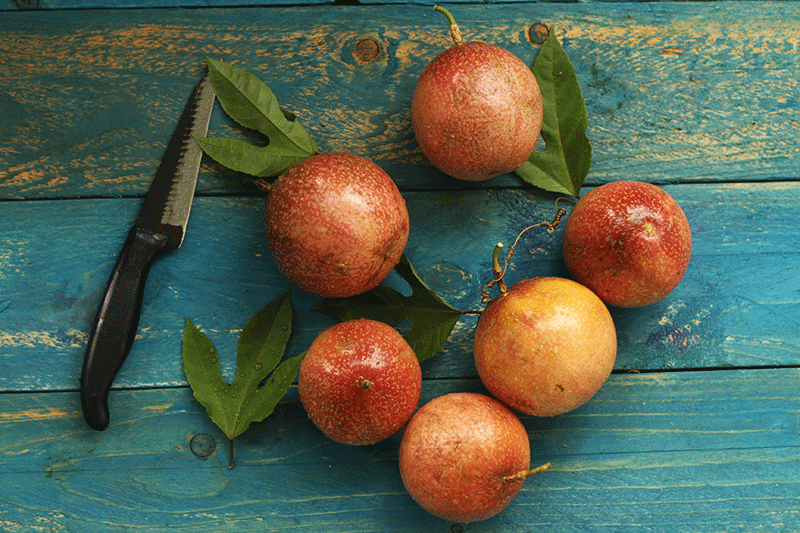 Over the years I have observed my judgement, measurements in kitchen to have improved. When I look at a recipe, I sort of know if I can nail it or not. I know especially whether I can complete it before my kiddo wakes up. I am so happy with myself and what I do that tasks I thought was tough in the kitchen seems so easy today. When I started blogging 5 years ago, I saw it as a respite from research. I was not plagued by images, other bloggers, offers, success. I think I love blogging even more today. This is one place I can be me, I can do what I want and I can feel good about it. But the blogging world has changed so much. People look up to food bloggers with respect unlike they did 5 years ago. Blogging is opening up new avenues and revolutionizing the food industry like never before. It is possible to lose oneself in this big world of glam, ratings, competitions and SEO numbers. I have seen it all and I tell myself this too is a phase so meander as much as you want but stay true to what you love. I am often asked why I don't write tips for newbies and all I can say is I still am a novice and to me the journey is all that matters not the accolades. Life is not a race and I am in no hurry :) So my only advice to newbies is to love what you do, don't let the voices of the outer world drown your inner voice and not all things that look beautiful turns out good in a jiffy. And at times they need not taste good at all. So yep images matter but your food is the star. There's no way of judging it from an image so chill and keep blogging :)
And once in a while when you get treats like I got, pause, enjoy and cherish those little moments.
Ingredients for Passion fruit Curd
Passion fruit- 4-6
Eggs- 3
Butter- 95 g
Sugar- 200 g
Directions
Extract the pulp from the passion fruit and run them in a blender or food processor. Sieve and discard half of the seeds and retain some. The seeds are edible.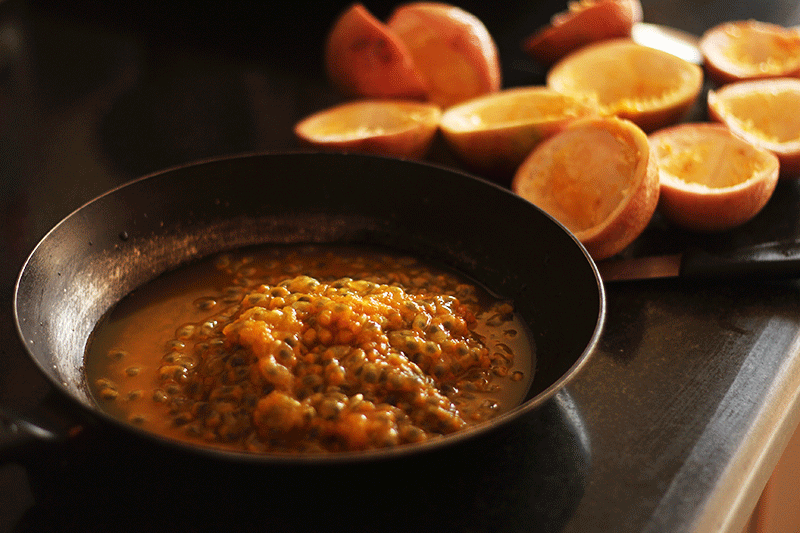 Now heat the butter, sugar and whisked eggs along with the passion fruit pulp over low flame till it thickens. Keep the flame low else you will cook the eggs.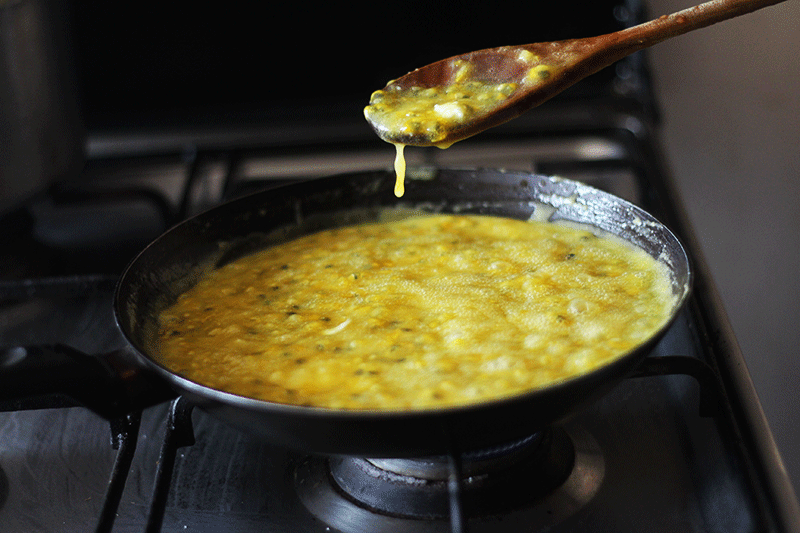 Also keep stirring but once the passion fruit curd starts to bubble be careful to avoid burns. In 10-15 minutes the curd will start to thicken and you will get a sweet smell like a cooked jam. Switch off the flame and let the passion fruit curd settle. Transfer to sterile jar and store in the refrigerator. Lasts up to a year but I make small quantities so they get over pretty soon.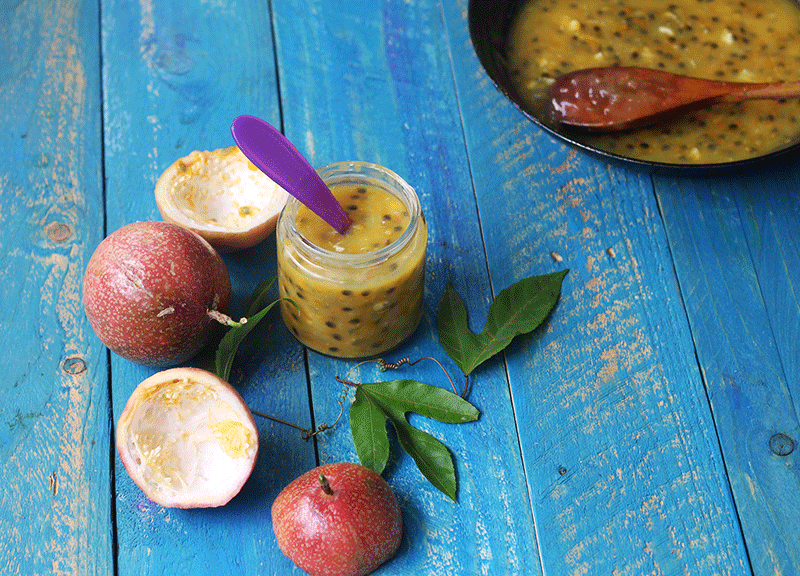 You can use this curd as a dressing for salads, have it on toast, crackers, use it as a dip for tortilla chips or just warm and pour them over cup cakes.
Now that I am done with the process of making passion fruit curd I am planning a souffle. Let's see if I turn lucky.